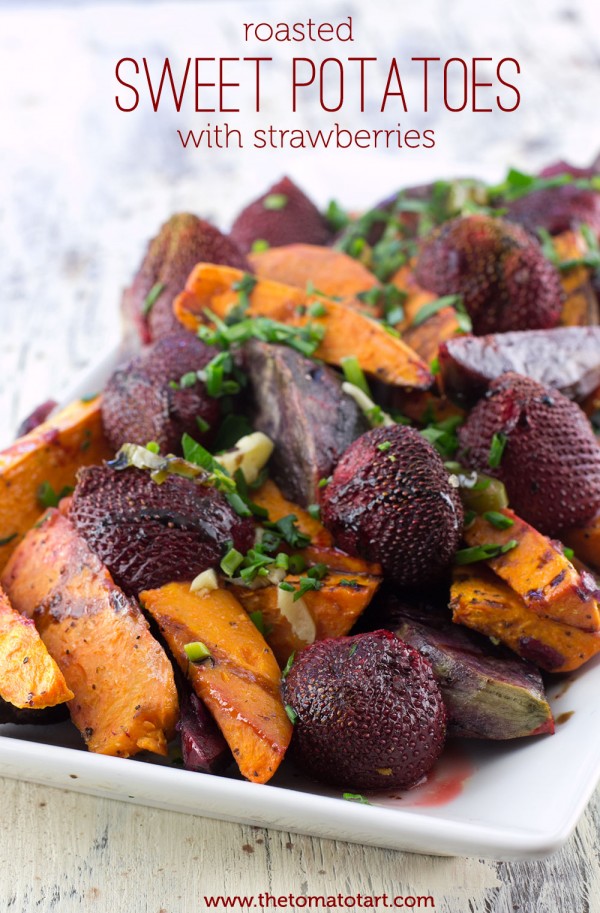 Spicy Roasted Sweet Potatoes with Strawberries
The mornings are still misty here in Sonoma County. As I steered my little hatchback through the windy forest roads, this morning, I wondered if we were in for a grey day. Then, I rounded a corner and it was as if the fog magically disappeared. The sunlit fields were covered in bright yellow mustard and I couldn't help but smile.
Lucky me, I was on the way to the farmer's market in Sebastapol, CA. I love the market when the seasons are changing. One stall sells the last of their sweet potatoes and spaghetti squash while the other has young asparagus and green garlic.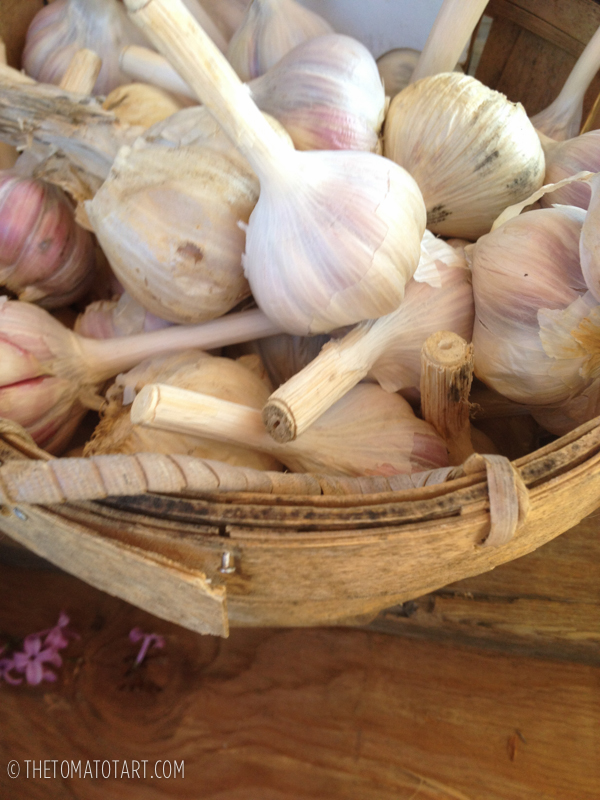 At market today, I bought sweet potatoes from Hector, whose honey is the best I know and whose farm is very close to my house. I bought a basket of ripe juicy strawberries, fresh mint,  and flowering chives from another vendor.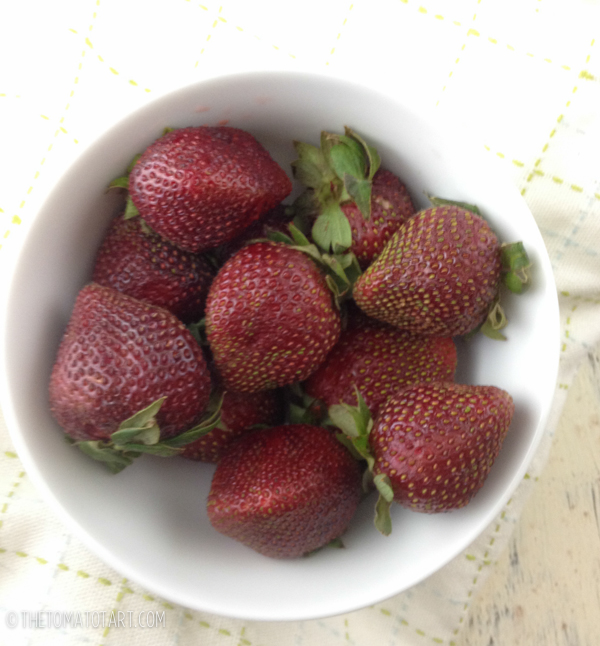 As I headed home, I kept thinking that strawberries and sweet potatoes would make strange bedfellows. The more I thought about it, the more I was intrigued by the idea. Flipping through my copy of Jerusalem
 I saw a recipe for sweet potatoes and fresh figs. And voila. I knew strawberries and spicy roasted sweet potatoes had to happen.
The result is nothing short of spectacular and I know this will make many an appearance on our spring table.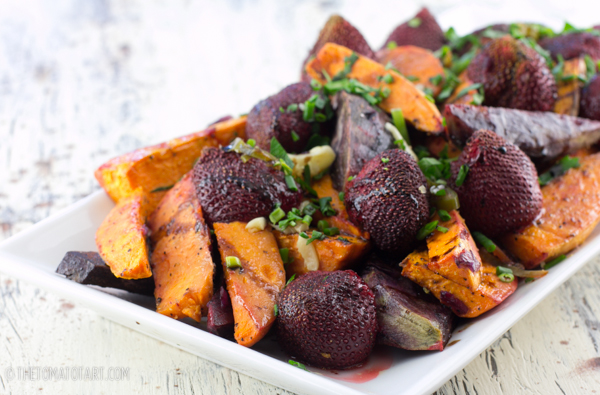 Spicy Roasted Sweet Potatoes with Strawberries and Chilies
Adapted from Jerusalem: A Cookbook
by Yotam Ottolenghi
I love the mix of colors, textures, and flavors in this dish. I happened to have a few purple sweet potatoes on hand to mix with the orange ones. You can use any color or mix of colors. This dish is bright, and sweet, and a bit spicy. The herbs on top add a freshness that sings of springtime and the balsamic drizzle lends a deep dark tart finish.
A note on the balsamic, you want to use either a very aged balsamic that is thick and syrupy. If you don't have one on hand, you can mix 3 tablespoons of balsamic with 2 tablespoons of honey and whisk together. You can reduce it down to a nice thick syrup on medium heat.
INGREDIENTS
3 lbs sweet potatoes, peeled and cut into wedges
1 serrano chili, thinly slice
3 tablespoons olive oil
2 cloves of garlic, thinly sliced
1 lb strawberries, stems and leaves removed
½ cup chopped herbs (I used chives and flat parsley)
½ teaspoon salt
1 teaspoon pepper
1 tablespoon aged balsamic vinegar or balsamic reduction.
INSTRUCTIONS
Preheat oven to 450º and line a cookie sheet with parchment.
Toss sweet potatoes and chili with olive oil, garlic, salt, and pepper and place on cookie sheet in a single layer. Use two cookie sheets if you need to.
Place strawberries, fat end down, on the cookie sheet.
Cook for 25 minutes until the sweet potatoes are cooked through.
Drizzle with balsamic and top with fresh herbs.