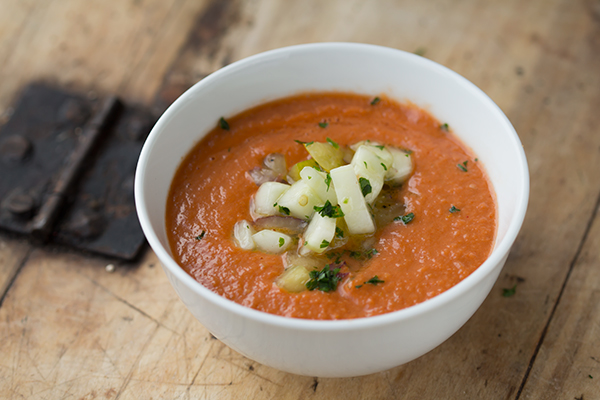 There are two kinds of people: those who are excited by soup and those who are not. I neatly fall into the first camp. To be fair, it's easy to be excited by anything when your earliest memories came from a kitchen like my grandmother's.
I remember beautiful and rustic potages, aromatic and creamy leek and potato, cold cucumber soup in the summer with a dollop of cream on top.  I remember a bouillabaisse in the South of France when I was a little girl- I had a mussel I knew was bad, but I just threw the mussel to the side and kept eating because I'd never tasted a broth so good.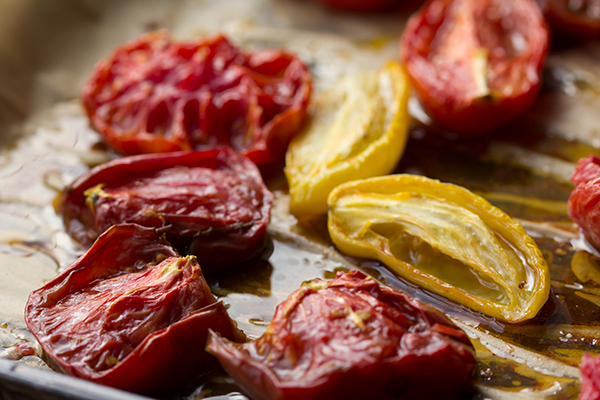 My father loved soup too, I remember the way he'd say "Passe le beurre, si vous plais" in his comically bad French accent. He'd joyously drop a pat of butter into his potage, swirling it around with the sour cream and fresh herbs.  Soup wasn't just a seasonal thing in our family. Vicchysoise and cucumber soup made appearances, but more common in the summer months was soup au pistou, and something that could almost be called a ratatouille soup (tojours sans aubergine!).
Though parts of my family lived just 45 minutes from the Spanish border, gazpacho never made an appearance on my childhood table. Here's how my first encounter with gazpacho went down.
"What's it called?" I asked. Skeptical of the uncooked tomatoes, and a name that sounded entirely made up. So skeptical, in fact, … get the recipe
{ 8 comments }