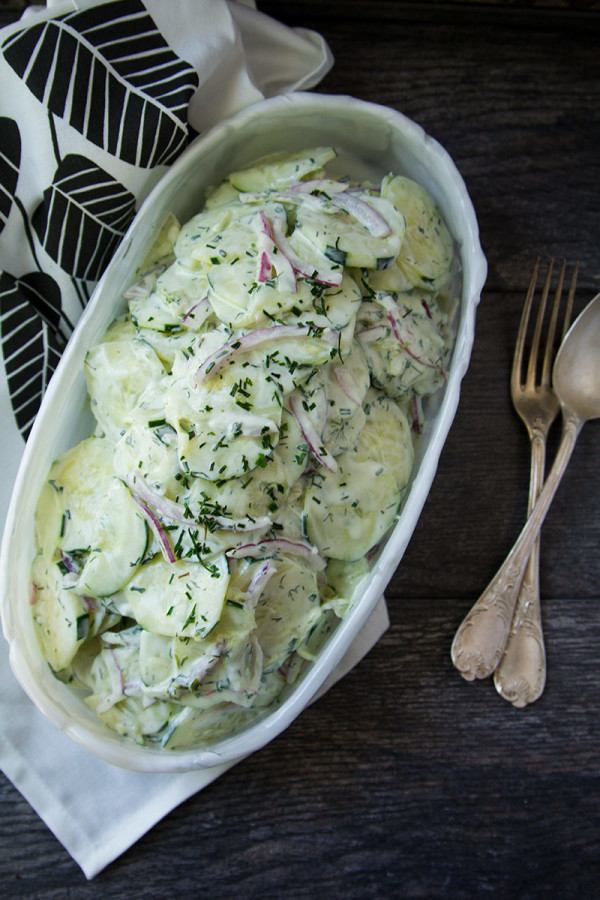 Food, family, and memory are inextricably tied when you come from a family like mine- where food was a central component to every birthday, every holiday, every chance possible. This recipe for creamy Polish cucumber salad is completely tied to my Uncle Fred Swiderski. Now, I thought it was called Polish Cucumbers because my Uncle Fred loved them and he is Polish. Little did I know that Mizeria or Polish Cucumber Salad is a pretty big deal in Poland.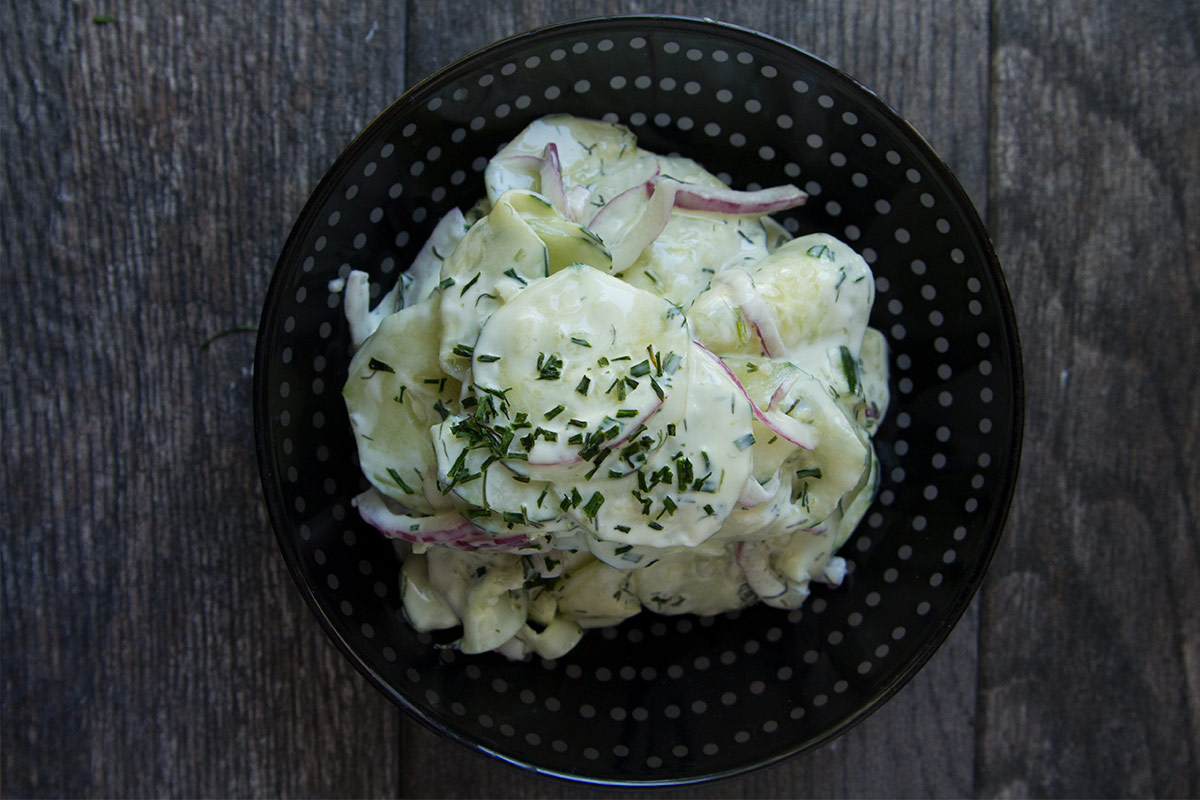 Mizeria literally translates to misery because Polish peasants invented the dish and the upper class referred to them as "The Miserable Ones". There is nothing at all miserable about this fabulous cucumber salad. My love for this salad reaffirms my belief that peasant food is the best food.
Joshua and I eat Polish cucumber salad at least once a week in the summer when cucumbers are abundant and local- a perfect picnic dish, a refreshing side, or a great little lunch. I've lightened things up by choosing low fat Greek yogurt rather than sour cream. You can certainly use sour cream or even crème fraiche for a treat.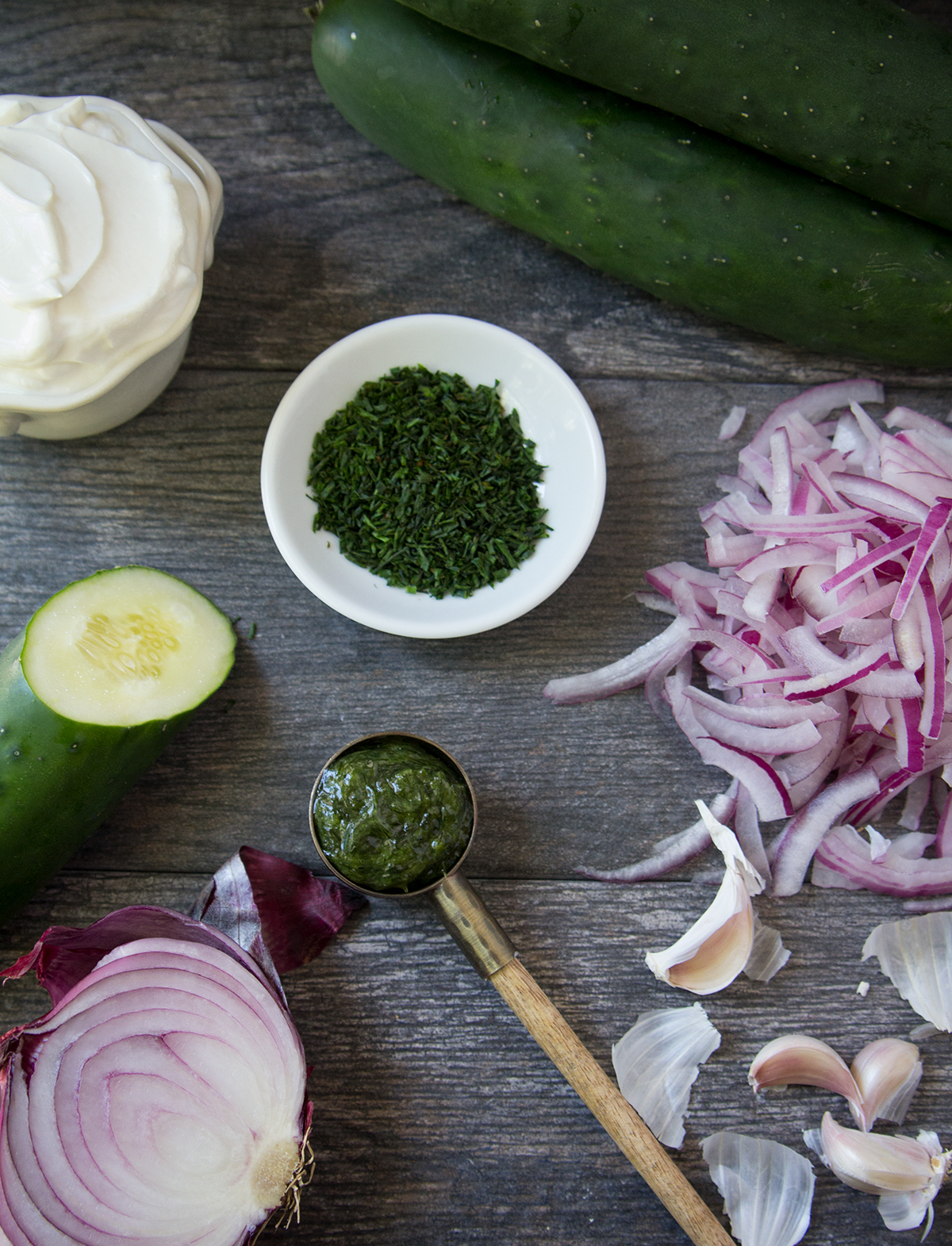 Another way I've strayed from my original family recipe is to use Gourmet Garden Herbs and Spices in place of the fresh. I've used the dill paste and the lightly dried chives. Dill is an essential component to this cucumber salad and I can't imagine eating this without the bright fresh punch of dill. Since I don't use dill very often, it's not an herb I grow. It's also an herb with a short shelf life, and I hate food waste. I always have a tube of the Gourmet Garden Dill on hand because when you need dill in a recipe, there is really no other substitute. OH, and if you can get Gourmet Garden Lightly Dried Chives in your neck of the woods, RUN do not walk. I put these on everything. They might be my favorite kitchen time saver in the whole wide world!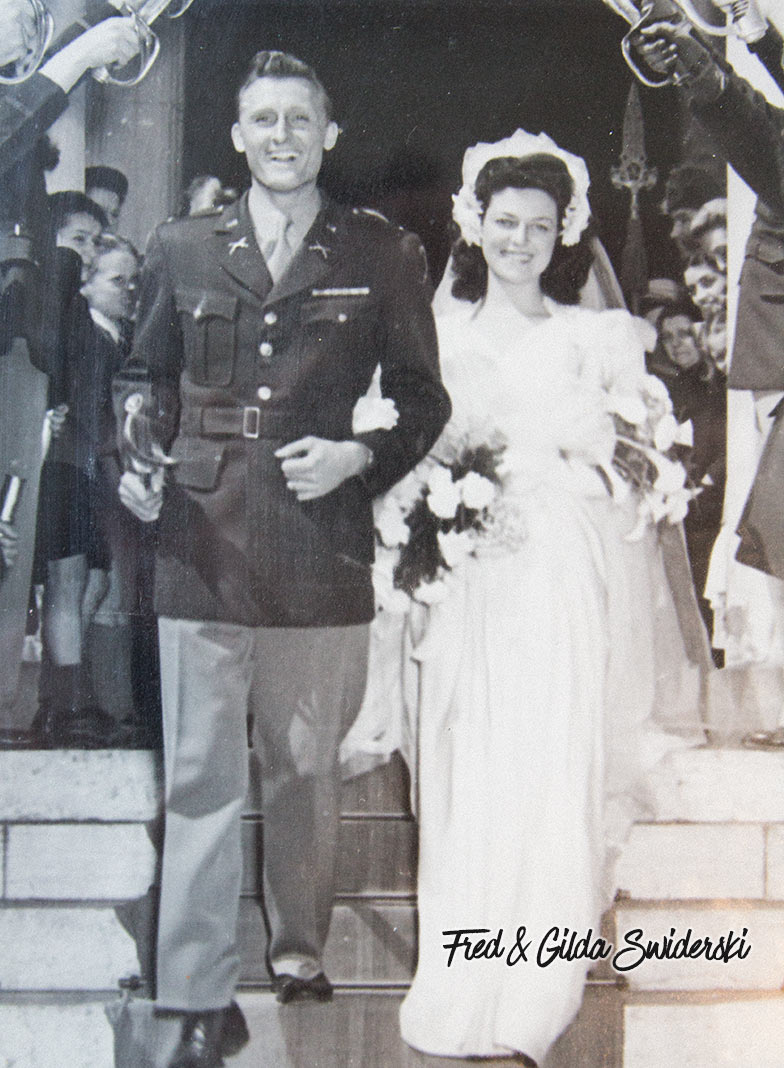 This week is my Uncle Fred's birthday. I believe this is his 96th year. Although he's been unwell for a couple of months, he is one of the strongest, kindest, funniest men I've ever known and I hope he'll be back to health soon. Known around town for building a wall of boulders in his 80s, randomly rescuing the king and queen of Thailand in his boat, and singing a rousing rendition of "The Night They Invented Champagne" this guy is incredible. Loved and admired by EVERYONE who ever met him is the best way I can describe my Uncle Fred. Here's to feeling better. Love you, Uncle Fred!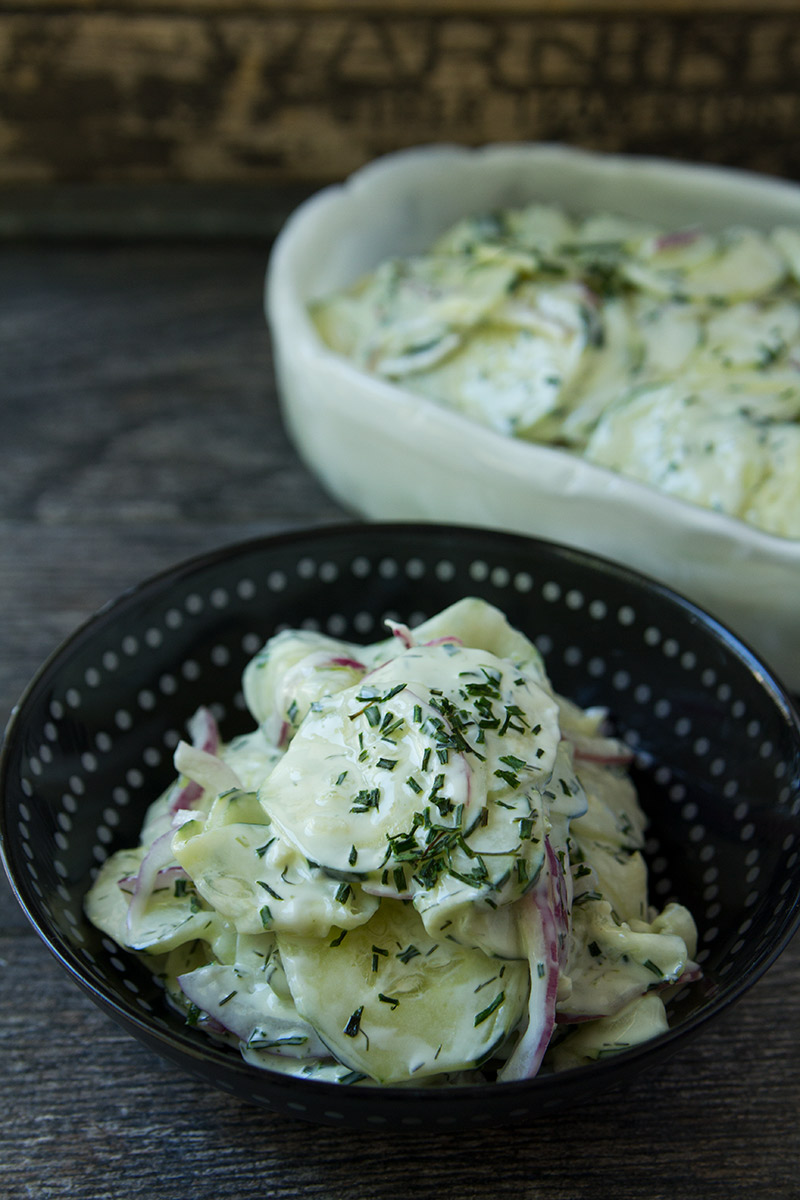 Rating 5.0 from 1 reviews
Prep time:
Total time: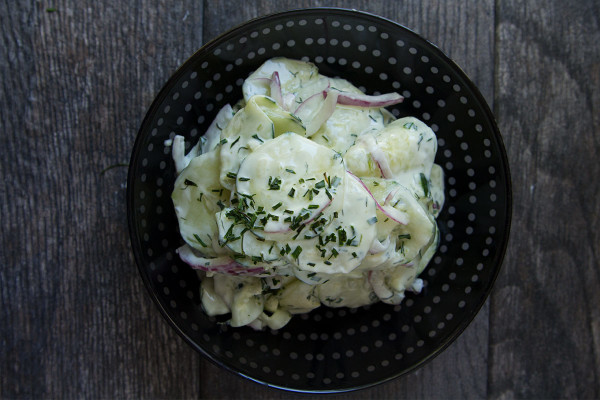 This healthy and gorgeous cucumber salad is a snap to put together. It's a fabulous side for a picnic or barbecue and goes great with rich or spicy food, too.
Ingredients
This recipe for Polish Cucumber Salad will feed a crowd. Feel free to halve or quarter it.
4 large cucumbers straight from the fridge, peeled in a stripey fashion and thinly sliced
½ teaspoon of salt
¼ large red onion, thinly sliced
2 cloves of garlic, minced
2 tablespoons Gourmet Garden Herbs and Spices Dill (or 3 tablespoons chopped fresh dill)
1 tablespoon Gourmet Garden Lightly Dried Chives (or 1 tablespoon chopped fresh chives)
2 tablespoons red wine vinegar
1 cup low fat Greek yogurt (whole milk or nonfat will also work)
Instructions
In a large bowl, toss cucumbers with salt. Top with the remaining ingredients and and stir to coat. Serve ice cold. May be made up to 12 hours ahead of time.