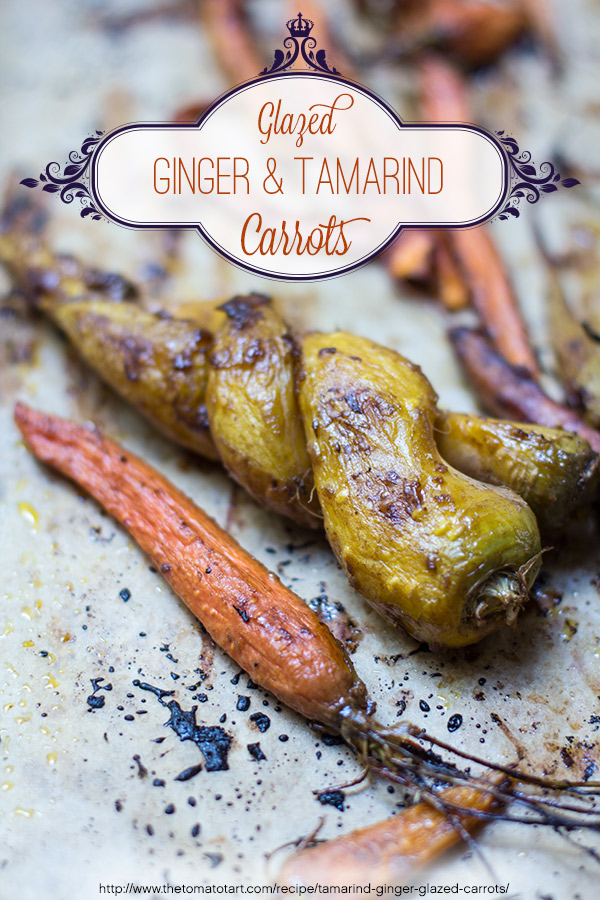 Happy 2013! After a holiday season veritably bursting with love and laughter, I'm welcoming another spin around the sun with open arms. 2012 was a very full year, and it's hard to believe that it went by so quickly. Though, as I reflect on 2012, it's hard to imagine that I packed so much into one year.
I spent many of my weekends reigniting my love affair with California. Travelling to visit family in Southern California, spending a few glorious days at Sonoma County wineries, discovering waterfalls in the redwoods, hiking to remote beaches, visiting farms in Sebastapol, Petaluma, Santa Cruz, and Watsonville- these trips all solidified the fact that I am a California girl. As one of my teachers says, "If you were born in the US, you can consider yourself to have hit the karmic lottery. It is extremely unlikely that you will starve to death or have to fight wars on your own soil." It feels doubly lucky to have been born in California.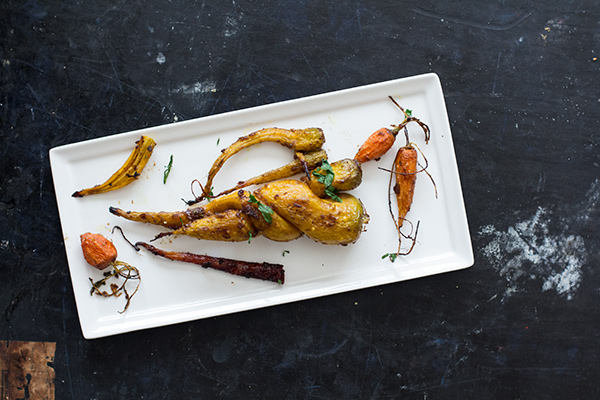 This year has also been a year of growth and discovery in the kitchen. I learned to make gravlax and gluten-free puff pastry. I fell in love with my slow cooker and lived grain free and sugar free for a month I had a tomato tart-off with one of my favorite people and conquered my fear of making cheesecake (twice). I can't wait for the culinary adventures to come.
The 2012 holiday season was truly amazing- I was thrilled to host 20 of our close friends for a party- cooking up a storm for days and realizing that I'm finally getting to the point in my life where I no longer get stressed out when prepping tons of dishes all on my own. This time I banged out about 15 dishes from a gluten free onion and blue cheese tart to lamb meatballs with spicy tomato sauce to baked mozzarella balls to the aforementioned cheesecake. The best part of the holiday season was being surrounded by friends and family- well that and having lots of time to spend with Joshua.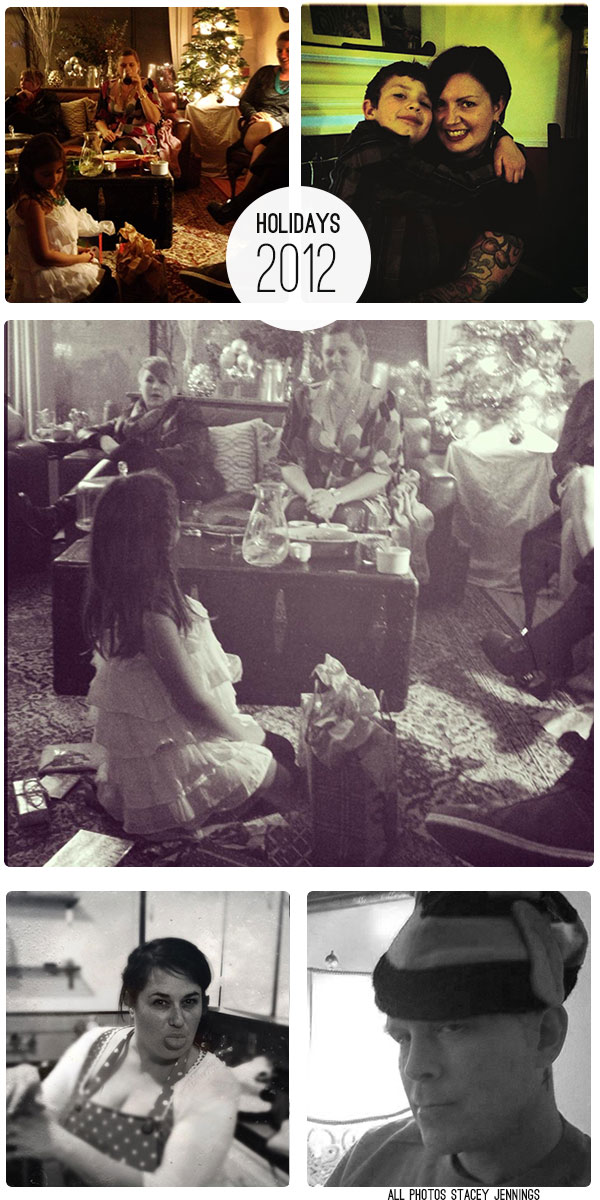 After cheesecake for breakfast (it happened!), marinated feta and garlic olives for lunch, and meatballs for dinner, I was feeling done done done! By the 26th of December, I was ready to fill up on some gorgeous healthy foods. Whenever I think of cleansing foods, ginger and tumeric top the list, so our first post-holiday meal was a glorious gluten-free vegan Indian-inspired feast of chili cauliflower, chana dal, and these tamarind and ginger glazed carrots.
I bought several pounds of spectacularly oddball carrots for our holiday party and the lovely twisted carrots were the belle of the ball. I kept calling them carrots in love, but some of our guests nicknamed them Kama Sutra carrots. While this dish isn't dependent on having such a variety of carrots, it is nice to include some multi-colored rainbow carrots if you can find them. They're packed with beta carotene, of course, but eating all the colors will provide you with a wider range of antioxidants. And we can all use some extra antioxidants.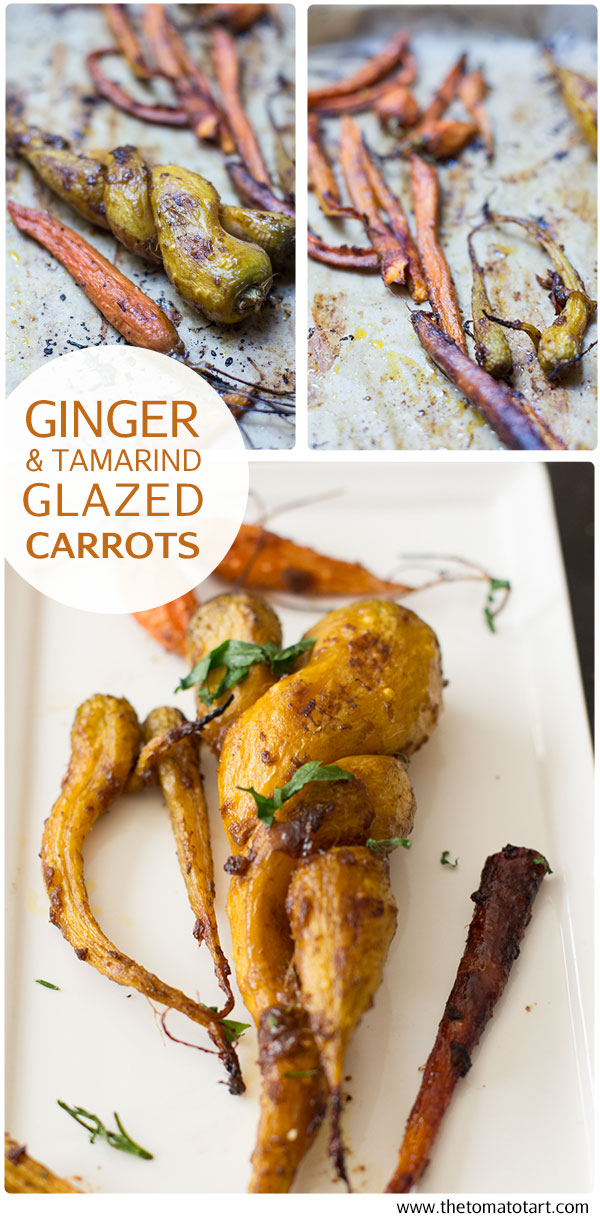 I hope your 2013 is shaping up to be a good one, so far. I hope each day you find something to laugh about, something to feel grateful for, and something fantastic to fill your belly.
Happy 2013
X
Sabrina, The Tomato Tart
INGREDIENTS: Tamarind and Ginger Glazed Carrots

2 lbs carrots
1 tablespoon tamarind paste
1 tablespoon honey (or for vegans, use coconut nectar)
¼ cup olive oil
1 inch piece of ginger, finely grated
¼ teaspoon sea salt
Preheat oven to 400º and line a baking sheet with parchment paper
Wash and peel carrots. For full sized carrots, cut into four, length-wise. For smaller carrots, leave whole.
Whisk together tamarind paste, honey, olive oil, ginger and sea salt
In a large bowl, toss carrots with glaze to coat well.
Roast for 20 minutes, turning carrots at the 10 minute mark, and again at 15.
Enjoy hot from the oven or chilled over mixed greens.
Check out these healthy carrot recipes:
Caramelized Onion and Carrot Soup (vegan + gluten free)
Shredded Rainbow Salad by Shutterbean
Roasted Veggie Chips by Apron Strings
Indian Carrot Pudding by Beyond the Plate