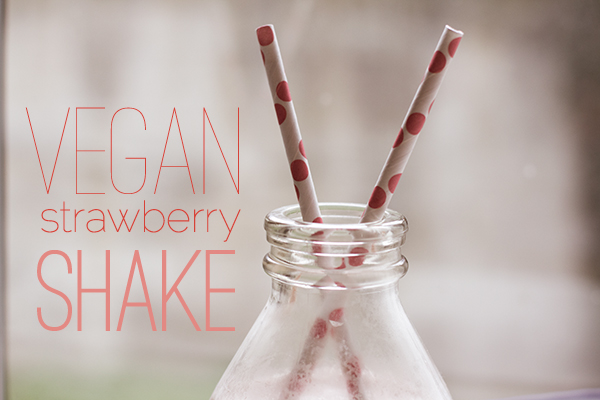 VEGAN STRAWBERRY SHAKE | PALEO |GLUTEN FREE
As Valentine's Day nears, it seems that everything is tinged with sweetness. I love the movement towards DIY Valentines, and old-fashioned handmade candies make me squeal.
Who cares if Hallmark popularized the day, take it back! Celebrate this time by treating yourself , your friends, your family, and your sweetie (if you have one) with love and kindness and special treats.
Of course, I can't go around eating cake balls, and truffles, and lollipops for the entirety of the Valentine's Day season, but does that mean I should miss out on pretty pink things and polka dot paper straws? It most certainly does not. This vegan strawberry shake is the perfect combination of healthy, creamy, and cute.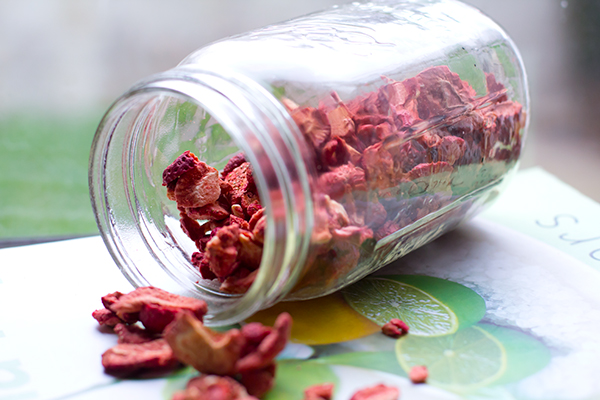 This raw and vegan cashew milkshake is thick and creamy and so luxurious. It almost doesn't seem fair that cashews are lower in fat that almost all other nuts, and the fat they do contain is mostly unsaturated fatty acid. To be specific, it's the same fatty acid found in olive oil! Love that.  To that, we're adding freeze dried strawberries which are full of antioxidants, dietary fiber, and crazy deliciousness (scientific term).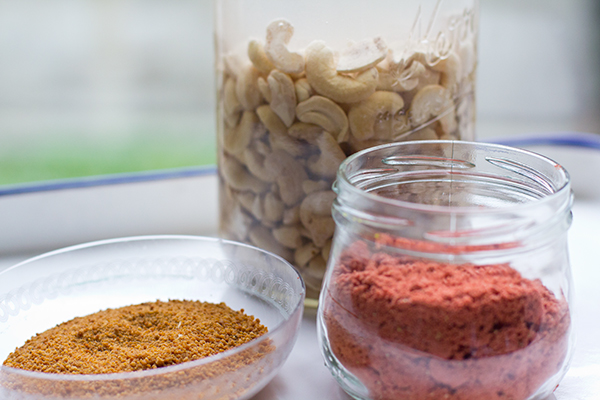 All of the health stuff, cannot begin to describe how good this little shake tastes and feels.  I got a text yesterday from Joshua "Strawberry cashew milk, seriously, the best thing ever. I want to have it every day". I guess that says it all. A little Valentine to my sweetheart, pretty, and pink, and sweet, each morning. I can do that.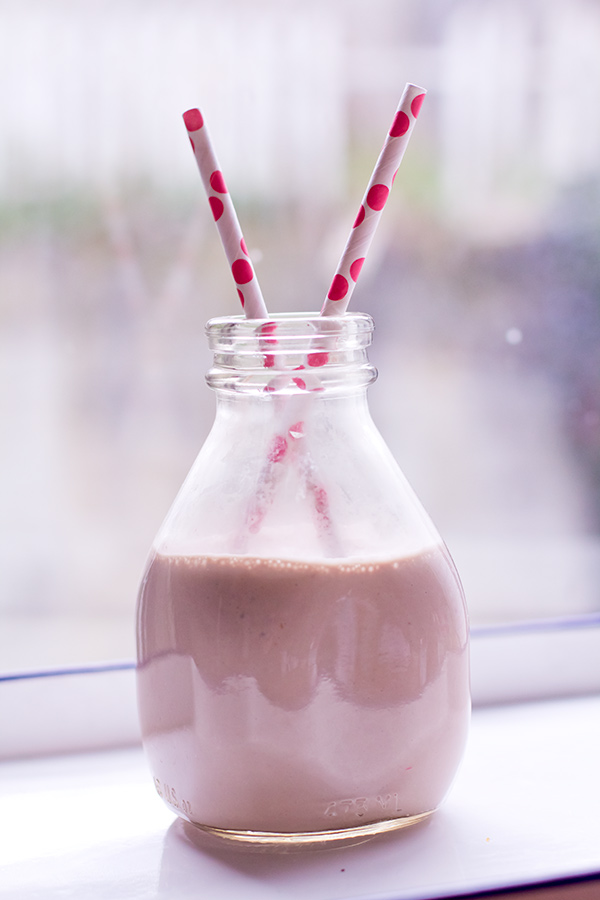 A quick shout-out to my friend Tracy at Shutterbean whose amazing Raw Chocolate Milk recipe reminded me how much I adore Cashew Milk. I still haven't tried her recipe, but it's next on my list.
Also, thank you to Michael Procopio of Food For the Thoughtless who asked about sources for both raw cashews and freeze dried strawberries. If you live near a Trader Joe's, I highly recommend their freeze dried fruits and their nuts. They are both low cost and good.
Otherwise, check here for raw cashews
and here for freeze dried strawberries
INGREDIENTS
2 cups raw cashews soaked in water to cover for 2 hours
1.4 ounces freeze dried strawberries
½ cup coconut palm sugar
1 tablespoons vanilla extract
2+ cups water for blending
INSTRUCTIONS
In a spice grinder, pulverize strawberries until they are a very fine powder
Drain cashews
Add 1 ½ cups of water to a blender, pour in sugar, dried strawberry powder, and cashews and blend for at least 5 minutes. Check consistency of the shake. Add more water if needed and continue blending. There should be no grit. Add more water if you'd like it thinner.
Cool it in the fridge and serve- with two straws if you're sharing.