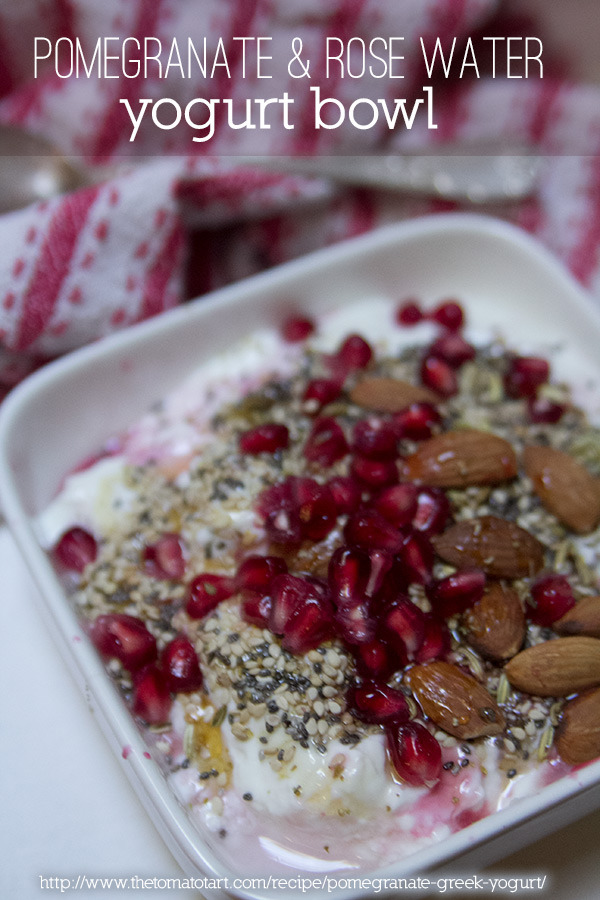 November 4, 2013
Daily Gratitude:
Golden Afternoon Sunlight
Skylights
Water Kefir
5pm
I have waxed poetic about my love of breakfast and my love of yogurt on this blog.  Since dairy is enshrined in the culture of Sonoma County, I have a bevy of local, grassfed, humanely farmed, yogurts to choose from.
Though I grew up on flavored yogurts, and had no particular fondness for the stuff, yogurt is now a part of my daily life. We buy plain yogurt, sometimes sheep's milk or goat and sometimes cow, but never flavored or sweetened. Joshua doesn't like Greek Yogurt much, but I love it.
My favorite way to eat yogurt is with gently toasted nuts and seeds, a splash of honey or maple syrup, and some seasonal fruit.  One of my favorite moments of each day is hearing the sizzle as the hot seeds hit the cool yogurt.
Since pomegranates are currently in season, I love to indulge in a Moroccan-inspired breakfast.  I top the yogurt with fennel seeds, chia seeds, sesame seeds, and a few almonds, then drizzle a bit of honey over the top and finish with pomegranate arils and just a pinch of fennel pollen. This healthy, grain-free, gluten free, breakfast feels luxurious, romantic, exotic. Just the thing to beat the weekday morning doldrums.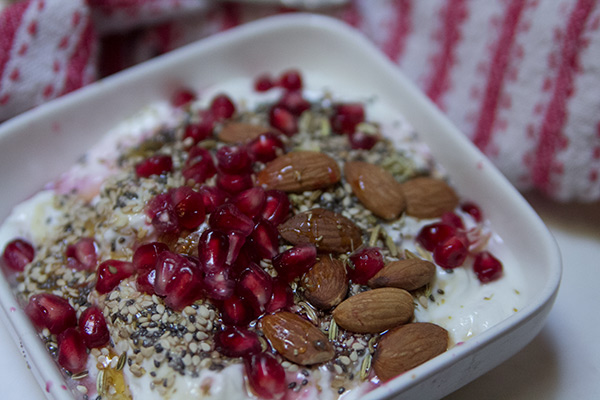 1 tablespoon sesame seeds
1 teaspoon fennel seeds
1 teaspoon chia seeds
8-12 raw almonds
1 cup plain yogurt
1 teaspoon rosewater
Arils from ¼ of a pomegranate
1 teaspoon of honey
pinch of fennel pollen (optional)
Toast sesame seeds, fennel seeds, chia, and almonds in a skillet on medium-low heat. You can toss or stir gently after a couple of minutes. Cook until the seeds smell fragrant, about 3-5 minutes total.
In a bowl, stir rosewater into yogurt, then top with seeds., drizzle the honey, and finish with pomegranate and fennel pollen.
Enjoy… with a spoon.