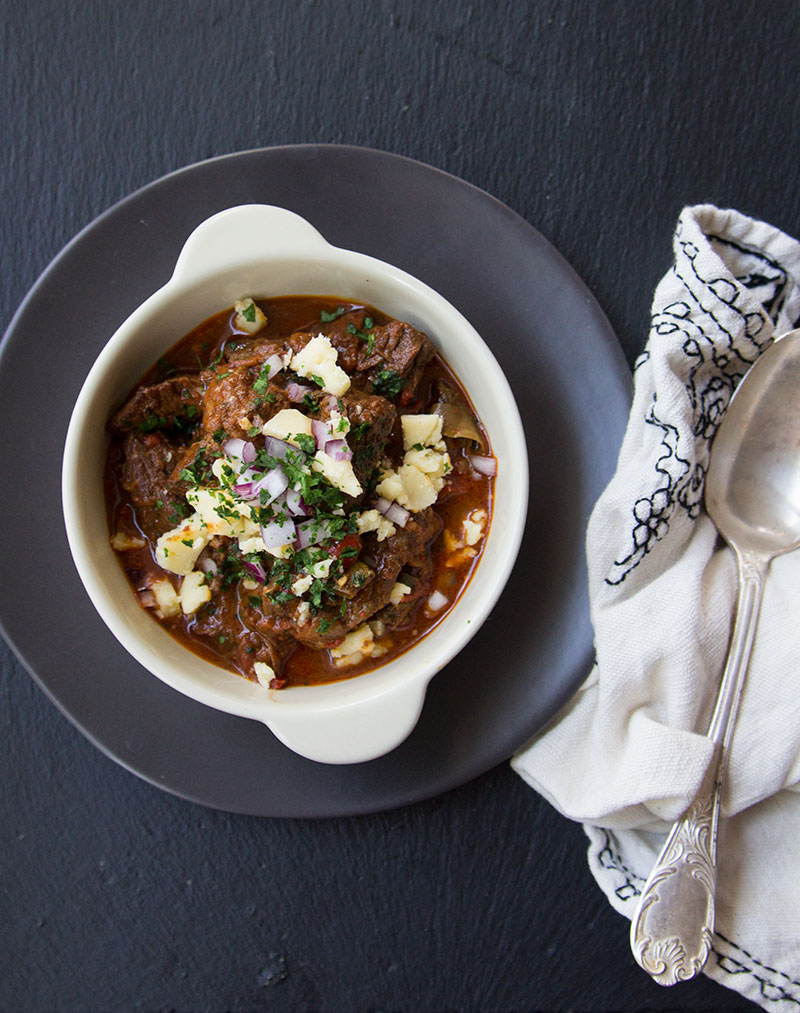 Paleo Slow Cooker Chili
This chili is made right in the crock pot. Full of healthy grass fed meats, lots of chilies, and garden fresh tomatoes, this paleo slow cooker chili can't be beat! Jump Straight to the Recipe
In my Californian naïveté, I assumed that the great chili debate was simply a question of "to bean, or not to bean". Apparently, I was wrong. Feelings run deep and they run hot over the "right" kind of chili powder, whether or not tomatoes can be added, to use ground meat or stew cuts, and don't even get folks started on where chili actually originated.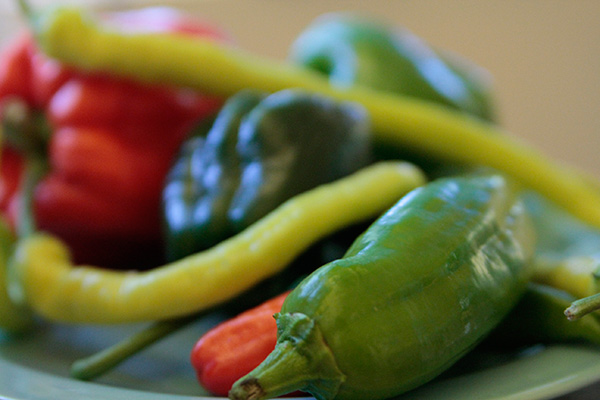 Growing up, chili was one of the few things that came out of a can. My mother, being from France, wasn't what you'd call skilled in the art of southwestern cooking. My dad, well he just wasn't real skilled at cooking at all (except for the world's best scrambled eggs, burgers, steaks, and potatoes). I can't say where or when I first ate chili, but I know I've loved it since I was a small girl. The other kids ordered French toast or Belgian Waffles at our local breakfast spot (hey hey, Millbrae Pancake House). Me, I never strayed from my favorite breakfast, Chili Corn Pancakes.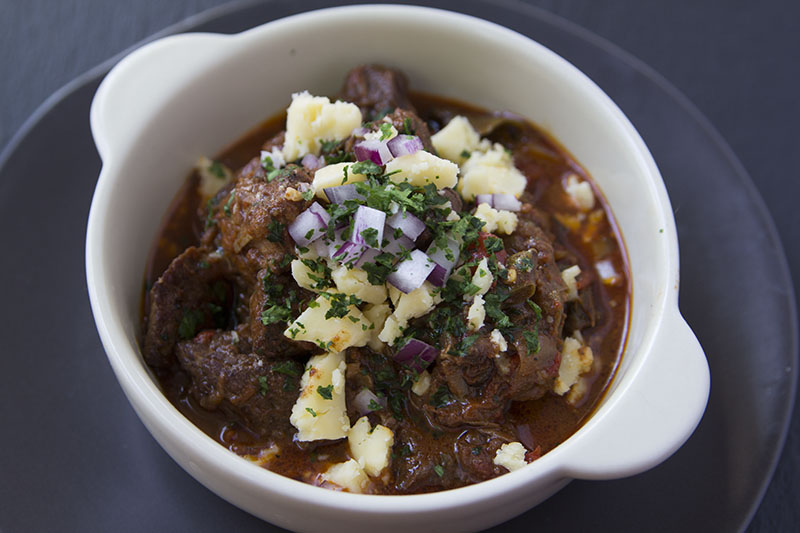 I first started making chili when I became a vegetarian at 16. Spicy black bean chili was a major staple of my diet. It usually consisted of canned black beans, fresh tomatoes, chiles, onions, and spices. I still love black bean chili, though my recipe has evolved over the years to be a tad more complex.
My first taste of Texas  chili was in 2002 during a road trip to eastern Colorado. The savory spicy meat bomb was a revelation, and (I thought) a lark. It took me years to realize that Texas-style chili existed outside of that awesome diner in Colorado (I know, I know). Last March, for the very first time, I made Texas chili. It knocked my socks and the socks of my friends- off.
I promised in this post that I would make the chili again and share the recipe. I didn't expect that I'd take nearly a year and a half to do it. I was inspired to make this chili by an amazing haul from my friend Annie's garden. I stopped by for a visit and left with bags upon bags of the most succulent tomatoes, bright shiny chilies and freshly picked onions and garlic. I'm lucky to have a friend like Annie, and not just for her generous gifts of produce.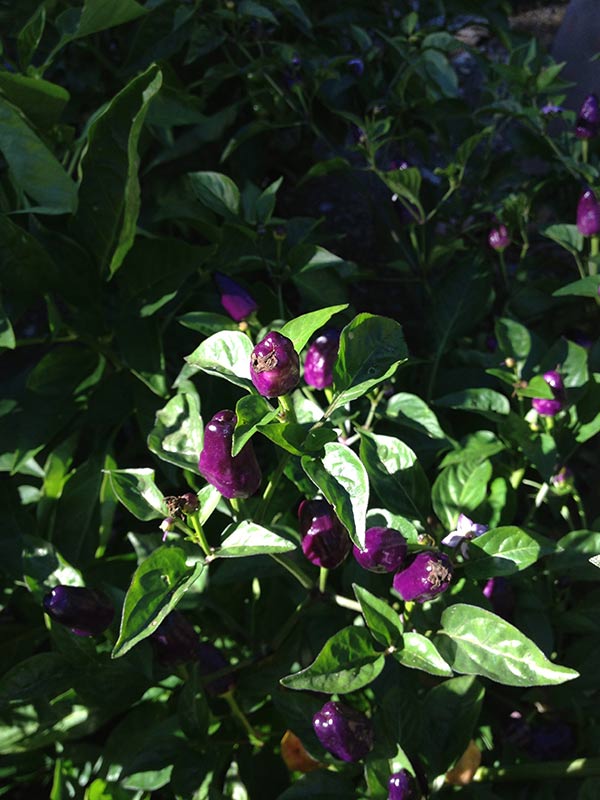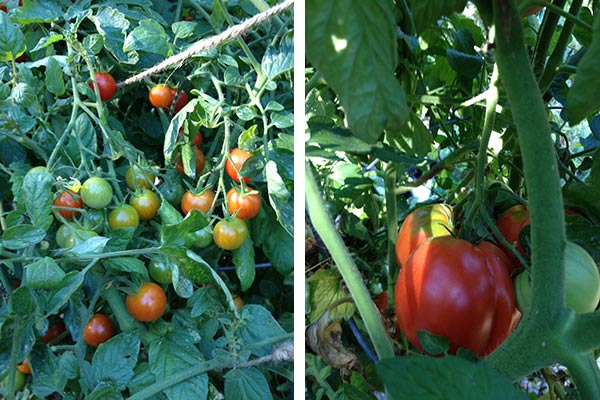 While chili in summer would have once a daunting thought, my slow cooker has made things much easier. I stood over a hot stove for all of 20 minutes- just long enough to brown my gorgeous grass-fed meats. If you don't have a slow-cooker, you can do this on the stove top too. I love it served over a bed of mashed sweet potatoes which is decidedly un-Texan, but what can I say… I'm a California girl at heart.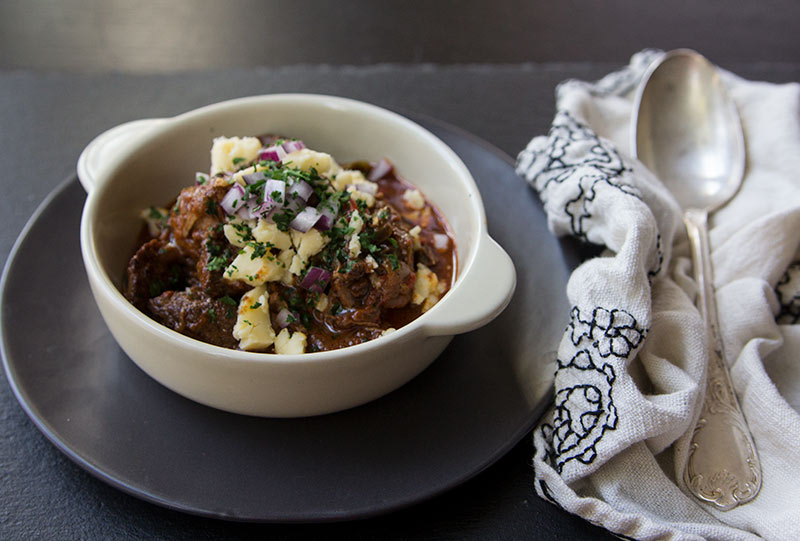 Rating 5.0 from 1 reviews
Prep time:
Cook time:
Total time: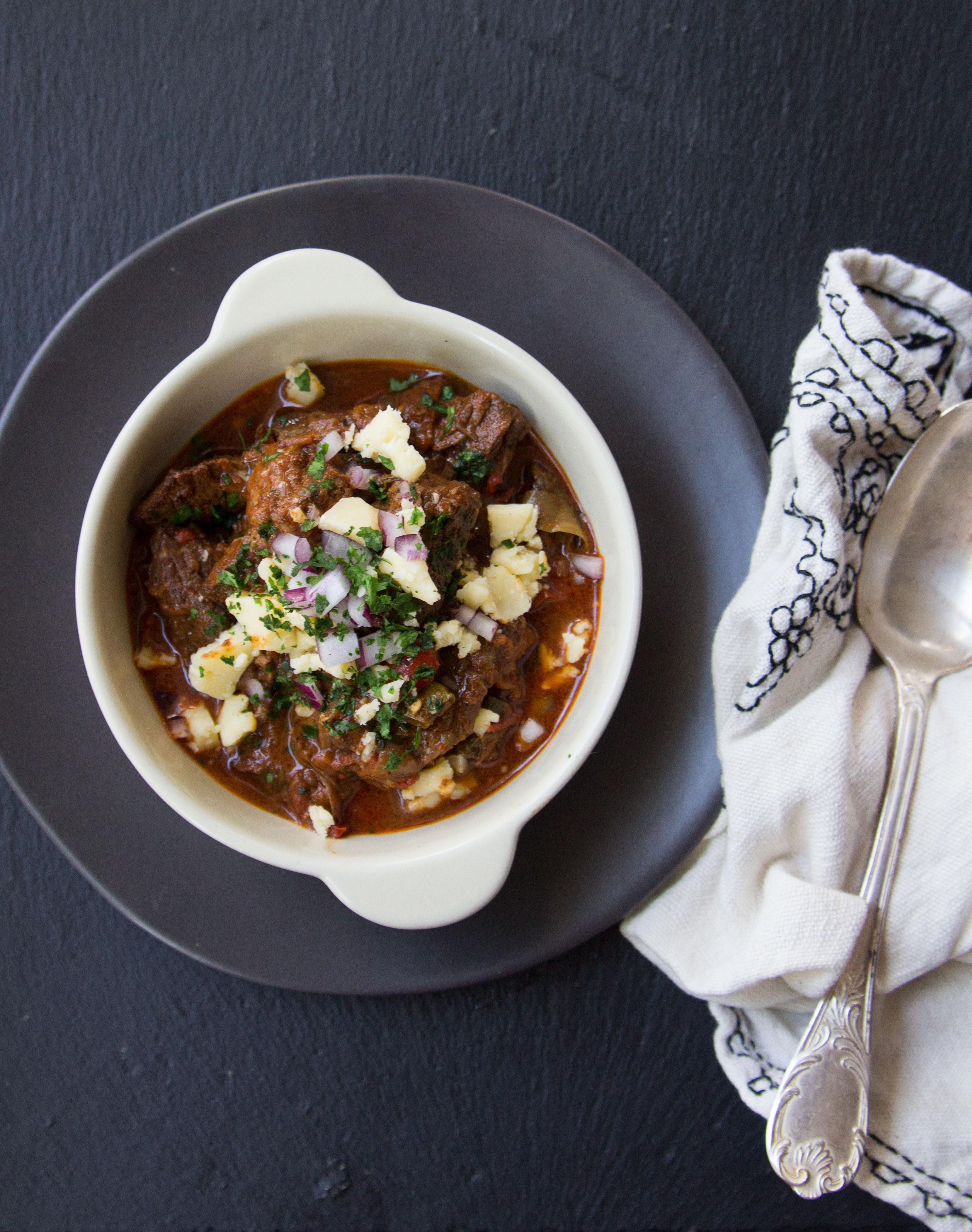 This slow cooker chili is our go-to recipe. The beef and pork stew meats are cooked until they're soft and melty and the tomatoes, chilies, and spices form a deep rich chile broth, No beans in this bad boy- so it's paleo, gluten free, and grain free.
Ingredients
4lbs grass fed stew meat cut into 1.5 in cubes
2lbs pastured pork shoulder cut into 1.5 in cubes
2.5lbs tomatoes (I used a wide variety of organic heirlooms) coarsely chopped, juices reserved.
2 onions, coarsely chopped
1lb various fresh chilies (I used anaheims, poblanos, gypsy peppers, curly banana peppers, and a couple of very hot purple Chinese chilies), coarsely chopped
6 cloves of garlic, coarsely chopped
2 dried chipotles finely chopped (optional)
3 tablespoons smoked paprika (your choice of hot or mild)
3 tablespoons dark cocoa powder
2 tablespoons ground cumin
1 teaspoon sea salt
1 teaspoon black pepper
(plus more salt and pepper for seasoning meat and seasoning at the end )
Instructions
Season meat with salt and pepper then rest on the counter for about one hour so it comes to room temperature.
Working in batches or in multiple pans, sear meat over medium-high heat. Turning each piece every 3-5 minutes until all sides are browned.  Be sure not to crowd the pan.
In a large bowl, toss tomatoes and their juices with the garlic, chipotles, paprika, cocoa powder, cumin, salt and pepper.
Place chopped onions at the bottom of the slow cooker, in another layer, add chilies, top with the browned meat, then finally top with the tomato and spice mixture.
Turn your slow cooker on low and cook for 10 hours. During the last hour, remove the lid to thicken the sauce. Give it one more taste and season as needed.
Serve with traditional chili toppings. We used raw milk cheddar,  red onion, and cilantro.
Want some ideas for Paleo & Primal Recipes, check out my board on Pinterest
Follow The Tomato Tart's board Paleo & Primal on Pinterest.