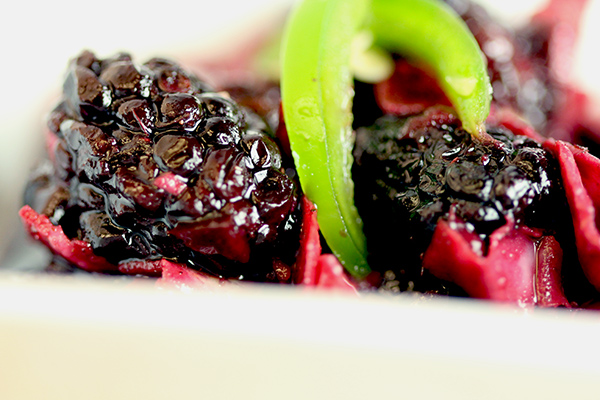 I am off to Atlanta tomorrow for BlogHer Food where I'll be presenting with Irvin of Eat The Love. We've been hard at work getting ready for our panel "Design and Branding 101 for Food Bloggers". At last count, I think we had 130+ pages. If you're going to BlogHer Food, don't let that scare you, the session is still going to be super fun, we hope. If all else fails, someone suggested, Irvin could just throw in his nudie foodies picture to liven things up.
Even though I've been super busy getting ready, there are still other things on my plate- pardon the pun. I have my column for Mission Local due tonight. While I had been working on another recipe, it ended up being too complicated to post even though is was really fun to develop.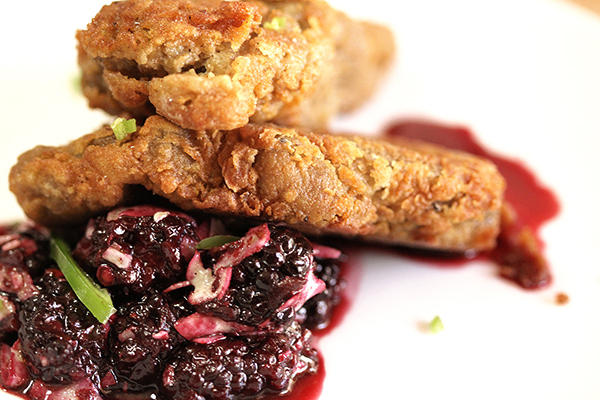 I switched gears today- yes today. I made garam masala fried seitan inspired by the garam massala fried chicken at Foreign Cinema. This is the quick no-cook chutney I made to accompany it. You can serve it right away, but if you let it sit for an hour or six or eight, the flavors have a chance to develop beautifully.
I hope to meet some of you at BlogHer Food. If you're at our Session on Friday morning, you can tweet under the hashtag #BHFdesign. Also, you can follow Irvin and I at @eatthlove and @thetomatotart respectively.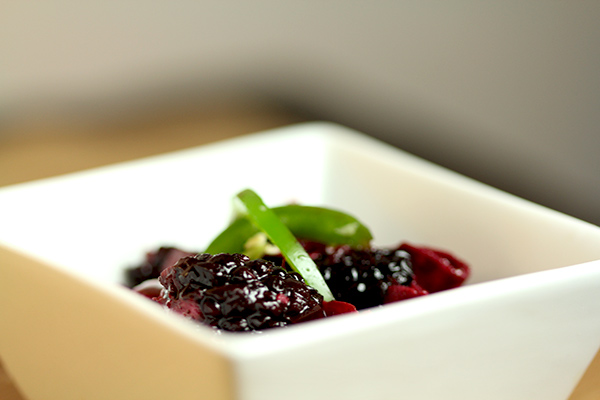 INGREDIENTS
1 ½ cups blackberries
1 tablespoon of unsweetened flaked coconut
½ tablespoon apple cider vinegar
1 tablespoon olive oil
1 half jalapeño (finely chopped)
½ teaspoon grated ginger
1 pinch hot madras curry powder
1 pinch of salt
INSTRUCTIONS
Mix all ingredients and adjust seasonings to taste