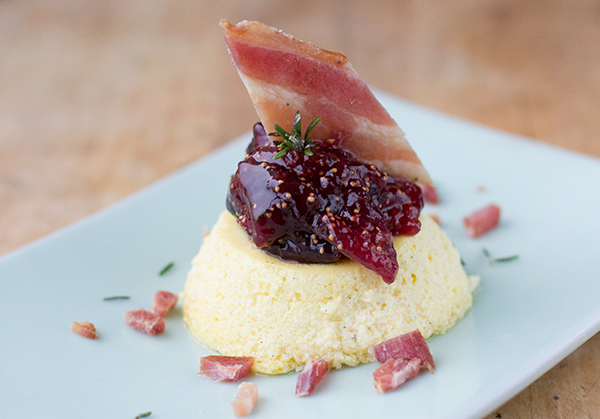 Summer in San Francisco is a funny thing. It's a little like an elusive lover who comes and goes as he pleases. Summer in this town is full of dashed hopes, broken promises, and yet you wait, remembering how good it was the last time you basked in the warmth on a lazy Sunday afternoon. For me, sunny summer picnics aren't associated with bright red cherries or plump juicy peaches. When I think of summer heat, I think of figs, plums, and pomegranates- and oddly enough, the beginning of school. True warmth, comes to our city in the 9th month.
I can be sure that as soon as the first figs appear at the market, I can happily lounge in the sunshine with a glass of wine and a smile. And so it's September and time for a Vintage Recipe Remake; it's been a long time coming. This recipe from a book Christianna found in the Burwell, Nebraska library is a real treasure of Depression-style American-plains cooking. The recipe is hardly a recipe at all: Pork Fruit Cake. The instructions are vague at best, and the finished product doesn't sound all too appetizing, to tell the truth. Good thing, I happen to love all three components. Pork. Fruit. Cake.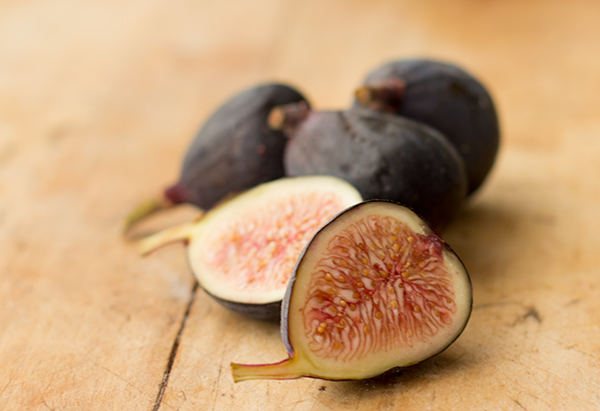 The first place my brain went with this was towards a plantain and cornmeal cake with cochinita pibil and some spicy salsa.  I think I still need to create that recipe, because it sounds really fantastic no? Then my mind wandered towards France and a savory cake of sausage, a bit of apple, and onion. Everything changed though, when the figs kept getting sweeter and sweeter, riper and riper.
I began thinking of goat cheese cakes, then remembered that I had heard of ricotta cheese cakes. That was it. I love fig jam with candied bacon and cheese as a savory appetizer, so I'd try adapting it to a sweeter cheese course or savory dessert. The result? Successful, I'd say. The cheesecake is light, and not like a traditional cheesecake at all- it is much less sweet and definitely still has some of the ricotta texture to it. You could put the strained ricotta through a food processor if you'd prefer to remove some of the curds, but Joshua and I decided we really liked the texture- a lot.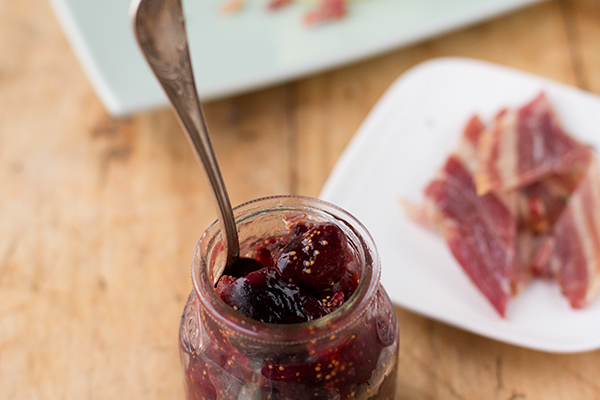 Note, when making this dessert, choose a high quality, full-fat ricotta. I use Callabro brand. Bellafiore is very good too, but you will have to strain it longer. Please read labels on ricotta and be sure that yours does not have fillers or stabelizers like guar gum, carageenan, or xantham gum. Those will affect the outcome.
FIG AND ROSEMARY JAM INGREDIENTS

(not suitable for canning without additional acid)

1 ½ lbs figs roughly chopped (about six cups)
1 cup sugar
4 oz bourbon
juice of one lime
½ teaspoon finely chopped rosemary
CANDIED BACON INGREDIENTS

¾  lb bacon
¾ cup sugar
¾ teaspoon rosemary finely chopped
MINI RICOTTA CHEESECAKES INGREDIENTS

1 lb ricotta
4 oz sugar
4 egg yolks
2 egg whites
2 tablespoons heavy cream
1 tablespoon bourbon
1 vanilla bean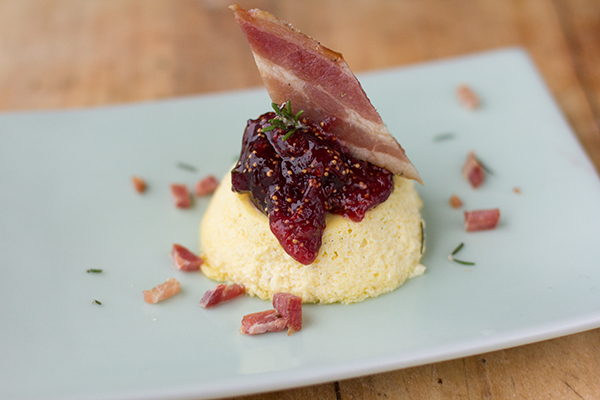 FOR FIG JAM

Add figs, bourbon, and sugar to a heavy saucepan. Cook over medium heat until bubbling, skimming foam from top, reduce heat to medium-low and add lime juice.
Cook, stirring frequently, and skimming any foam, until the figs become thick and jammy, and the liquid begins to gel, about 25 minutes. Add rosemary and cook for 5 more minutes.
FOR CANDIED BACON

Line a cookie sheet with parchment paper and set a rack on top of the parchment.
Mix sugar and rosemary, well. Dredge bacon slices through sugar mixture and lay flat on rack so they are not touching one another.
Place cookie sheet on middle rack of a cold oven and turn heat to 325º. Cook for 25 minutes then flip. Cook for another 5-10 minutes until nicely-done, but not too crispy. It is very important to start bacon in a cold oven so you get perfectly flat bacon.
Pat with paper towels to remove excess bacon grease- then cool.
FOR RICOTTA CAKES

Strain ricotta for at least 1 hour or up to overnight in a strainer lined with cheesecloth and covered with plastic.
Preheat oven to 300º for at least 20 minutes
Grease a muffin tin, very well. Fit it inside of a roasting pan and fill the roasting pan with very hot water about three quarters of the way up the sides of the muffin tin.
Cream strained ricotta and sugar on medium-low setting until smooth and fluffy. Add egg yolks, one at a time, until smooth.
Split the vanilla bean and scrape the seeds into the batter and mix gently until combined (just a few seconds should do)
In a separate bowl, beat egg whites until they hold stiff peaks.
And in another bowl, still, whip cream.
Add half of the egg whites and half of the whipped cream to the ricotta mixtures and fold them gently in. Add the rest of the whites and the cream and fold them in.
Fill the wells of the muffin tin with the ricotta cake mixture, cover the entire water bath tightly (with tin foil), and carefully slide into the oven. Bake for 1 hour – 1 hour and 15 minutes.  (start checking at 1 hour)
The cakes are ready when they start to separate a bit from the sides of the tin and feel less jiggly when you touch them. They will not feel completely set.
Remove from oven and allow them to cool for 10 minutes before removing the muffin tin from the water bath. Then place muffin tin on cooling rack for at least 2 hours to cool.
To unmold: loosen the sides of any stuck cakes with a paring knife (very gently) then place a cookie sheet on top of the muffin tin and flip very quickly in one motion. Tap the bottom of the muffin tin with a knife or a wooden spoon, and while holding on to both the muffin tin and the cookie sheet (tightly) jiggle slightly back and forth. Lift the muffin tin and see if you've got unmolded cakes. If not, flip back over and repeat the whole process.  They'll come.
To remove the ricotta cakes from the cookie sheet, use a flat spatula and plate individually or on a large plate and refrigerate to firm up further,
To plate, top with fig jam, and a slice of bacon, sprinkle some chopped bacon around the plate and some chopped rosemary.