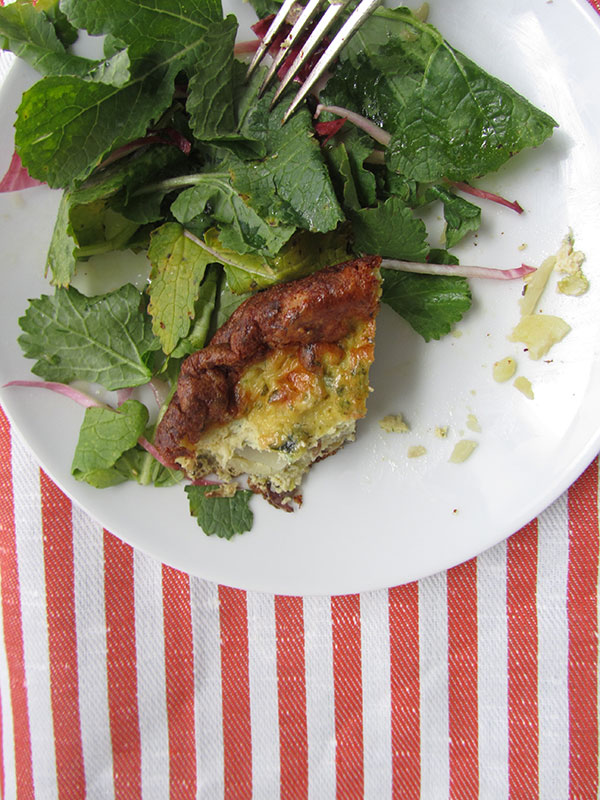 Vegetarian Frittata with Potatoes and Greens
I love eggs. I've  loved them since I was a little girl, and I still believe that my dad made the best scrambled eggs in the world. What I wouldn't give for one more breakfast at our kitchen counter with him cooking me a fluffy buttery pile of them with toast and OJ.
When I was 16, I became a vegetarian, and I started to learn about the way hens were raised. I tried to be a vegan in my late teens and 20s but I really missed eggs. When they became widely available, I began buying cage-free eggs, but I'll never forget when my aunt's neighbors in Napa began selling farm eggs. I would always make my parents buy a dozen when we were up there. They just tasted different.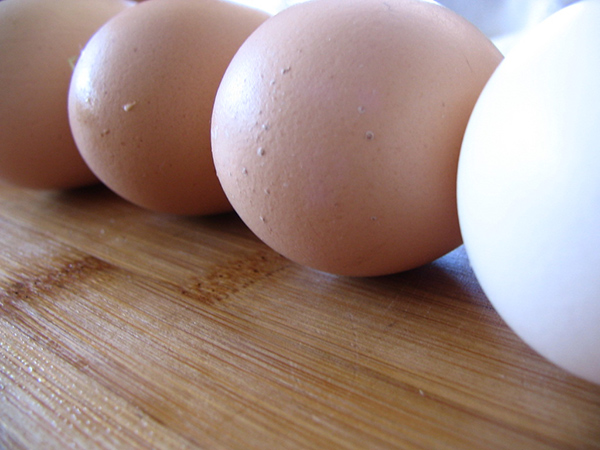 These days, I can buy farm eggs at my local market, Bi-Rite, and at the farmers market.  These chickens are pasture-raised which is way different than cage free. They live out in the sunshine acting like chickens are supposed to act. Their eggs taste magnificent and I know that I'm not contributing to an animal's misery. That makes me a happy chick(en)!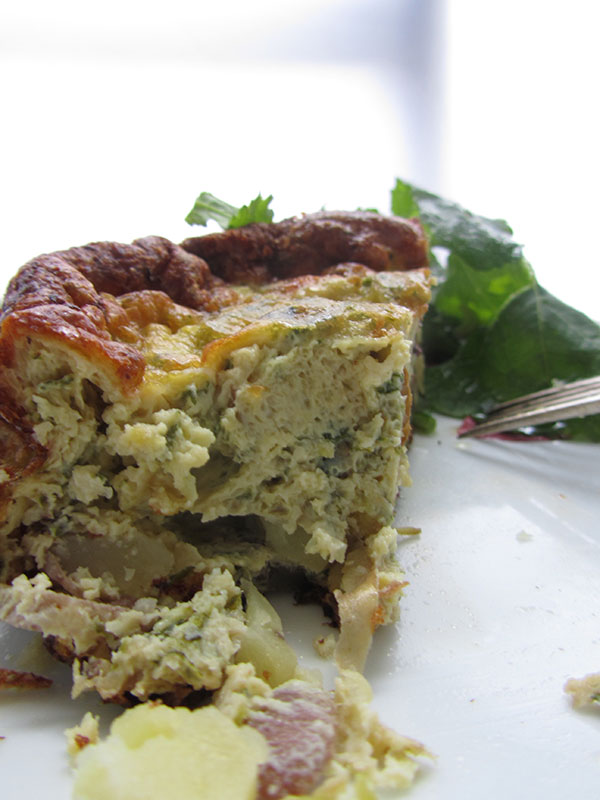 Right now, I am about two weeks into a pretty serious vegan cleanse. I think I miss eggs the most. This vegetarian frittata was made just two days before I started my cleanse. It was lovely. As a matter of fact, I made it one night for dinner with the girls and then I made mini-muffin sized frittatas for a wine night with my girls from eco.love wines. I hope you'll love it as much as we did.
INGREDIENTS

12 eggs
1 cup whole milk
½ cup cream
1 cup tricolored fingerling potatoes sliced very thinly
1 cups arugula, mizune greens, rapini greens, or peppercress (or mixtur) chopped finely
¼ cup finely chopped green onion
2 cups shredded fontina cheese
¼ teaspoon finely ground sea salt
¼ teaspoon pepper
2 cloves of garlic finely chopped
salt and pepper to taste for potatoes and greens
2 tablespoons olive oil
olive oil/butter for greasing dish
INSTRUCTIONS

Preheat oven to 350º
If you are using mini muffin tins, this will make 24 mini muffins, so grease/oil your muffin tins, large skillet, or individual serving dishes with spray olive oil (from a mister not with propellants) or butter.
Heat olive oil in a large skillet on medium high flam. Add potatoes and cook on for 3-5 minutes on each side until light golden brown. Add greens, green onion, and garlic. Toss well, and cook until greens are just wilted- about 4-5 minutes depending on your greens. Add salt and pepper to taste
Beat the 12 eggs until nicely combined (no separation of whites and yolks) and slightly fluffy.Beat in milk, cream, salt and pepper.
Add half of cooked veggies and mix with a wooden spoon, then add half of cheese and mix with wooden spoon. Add other half of veggies and stir, add the rest of the cheese and stir.
Bake in 350º oven.
For mini muffin size: 12-14 minutes
In a casserole dish: 45-50 minutes — until just set