Homemade Healthy Gluten Free Buffalo Chicken with Greek Yogurt Ranch
Little did I know, when Maggy Keet of Three Many Cooks. invited me on a trip to Redwood Hill Farm and Creamery, that I would meet some of the loveliest people I know.  One of those folks was Jess Goldman Foung of Sodium Girl. Jess and I sat across from one another at my favorite Thai Restaurant, Lers Ros, but Jess wasn't eating. You see, Jess was diagnosed with Lupus in 2004 and the disease attacked her kidneys. She was supposed to be on dialysis for the rest of her days, but with healthy lifestyle changes, Jess is living it up, to her heart (and kidney's) content. Eating almost no sodium at all, Jess still manages to make gorgeous and tasty food.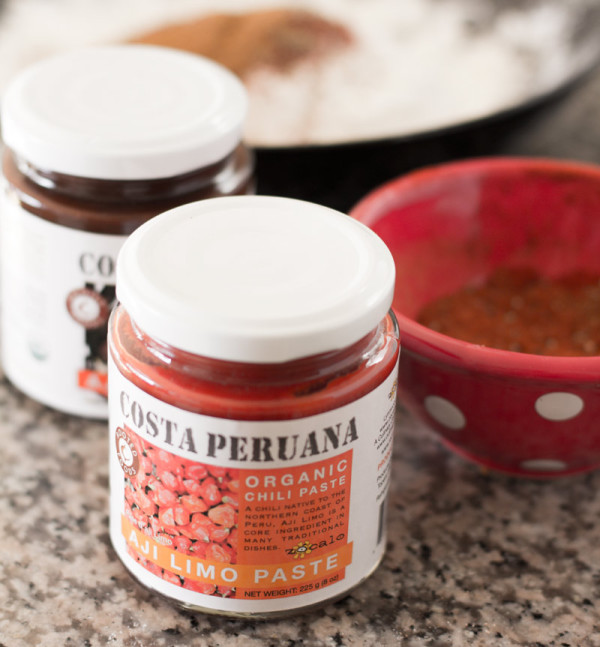 Jess's fantastic cookbook Sodium Girl's Limitless Low-Sodium Cookbook
 was released today! When she asked me to participate in a sodium-free recipe rally, I was all over it. Joshua and I eat a pretty clean diet and since we don't eat processed foods, neither of us has a huge taste for the salty stuff. That being said, I do use a variety of sea salts and natural mineral-rich salt in my cooking. It's an easy crutch to just add a bit of salt to perk up the flavor of a dish. Was I up for the challenge? Of course, I'm up for it- I decided to push myself and makeover one of my favorite guilty pleasures. Buffalo Chicken- and not just lower sodium, I'm going for lower fat, gluten free Buffalo Chicken. Because it's Heart Health Month, and I totally love you guys!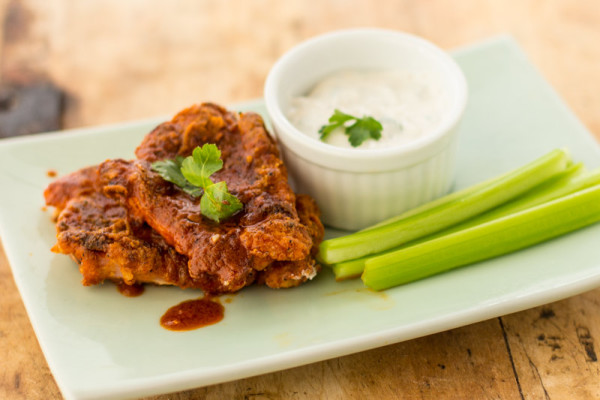 I hope you'll make this heart healthier Buffalo Chicken and that you'll be inspired to try a salt-free dish of your own. I also hope you'll check out the other bloggers contributing including my darling friend Lisa of With Style and Grace and the lovely Laurie of Recipe Girl.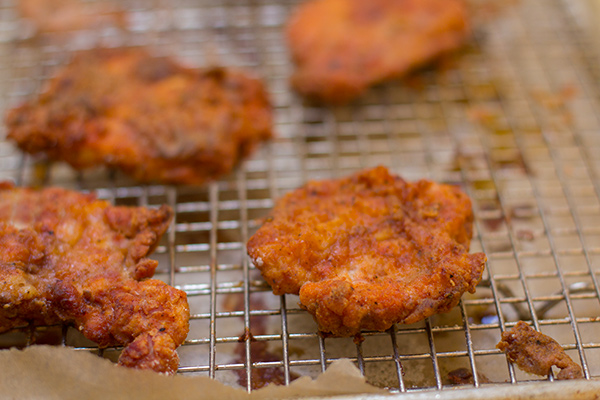 For Healthy Buffalo Chicken- Ingredients
1 lb boneless skinless chicken thighs
1 egg
1 cup gluten free flour blend (no xanthan gum)
Buffalo Chicken Spice Blend*
For Healthy Buffalo Chicken- Instructions
Preheat the oven to 400º and line a baking sheet with parchment paper and place a rack on top.
Using a meat mallet, pound chicken to a uniform thickness about ½ inch thick.  Cut in half and sprinkle with 1 tablespoon of the spices (make sure to get both sides)
Whisk one egg with one teaspoon of the spice blend
Add the rest of the spice blend to the flour and whisk until well-combined
Dip each piece of chicken into the egg first, then the flour, then gently place on the rack- being careful to leave plenty of space between pieces.
Cook for 15 minutes then turn broiler on low.  Drizzle chicken with ½ tablespoon olive oil and broil for five minutes. Gently flip the chicken, drizzle with the other ½ tablespoon olive oil and cook for another 5 minutes until chicken is crispy and golden.
For Buffalo Sauce- Ingredients
For Buffalo Sauce- Instructions
In a saucepan over medium heat, whisk together 3 tablespoons hot pepper paste (or a combination of hot and sweet pepper paste) with ½ cup of red wine vinegar. Bring to a boil, then reduce heat, add the onion slice and the clove of garlic and simmer for 5 minutes.
Add 4 tablespoons of butter and whisk to combine.
When serving, remove the onion and garlic.
For Lighter Greek Yogurt Ranch
1 cup lowfat or nonfat Greek Yogurt
2 tablespoons red wine vinegar
1 clove of finely chopped garlic
1 tablespoon finely chopped onion
2 tablespoons finely chopped parsley
1 teaspoon black pepper
1 teaspoon dried dill or dill pollen
Whisk all ingredients together and refrigerate for up to a week.
*Buffalo Chicken Spice Blend
Whisk together:
2 tablespoons smoked paprika (hot or mild)
1 tablespoon cracked black pepper
1 tablespoon garlic powder (salt free)
1 tablespoon granulated onion(salt free)
½ tablespoon cayenne pepper
More Buffalo Chicken Recipes:
My very own Vegan Buffalo Wings (a favorite recipe 'round here)
Buffalo Chicken Meatballs
Buffalo Chicken Chili
Buffalo Chicken Pizza