I love the holidays. I like it when the air gets crisp. I love the tinsel and the flashing of Christmas lights behind drawn curtains as I walk the dog at night. I even love Christmas music.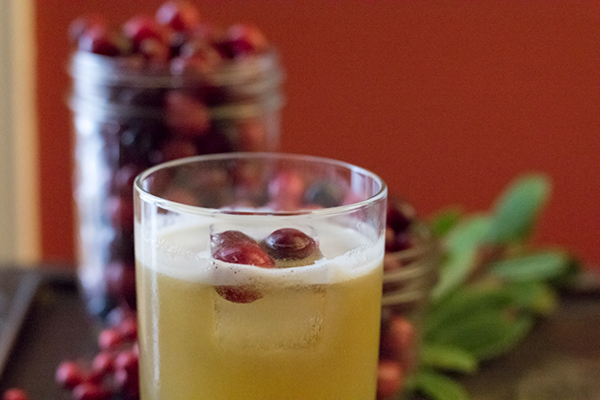 I grew up in a family that made a big deal of the holidays. We had HUGE parties with lots of people- we hired a Santa at Christmas & an Easter Bunny when his time came around. Everyone was invited. While the fun and the chaos were always exciting, these parties were not my favorite part of the holidays. Christmas Day held gifts and a lovely family meal at my aunt's stunning home in Napa. Still, this was not my favorite day of the season. It was always Christmas Eve when our closest family friends, The DeBonos, would come over for fondue.
I've known the DeBonos since I was five years old. The best thing about Christmas Eve was that nobody had to get gussied up, we didn't have to be on our best behavior, and we always laughed until our faces hurt. Forget leaving pretenses at the front door, we could just pack them away in a box.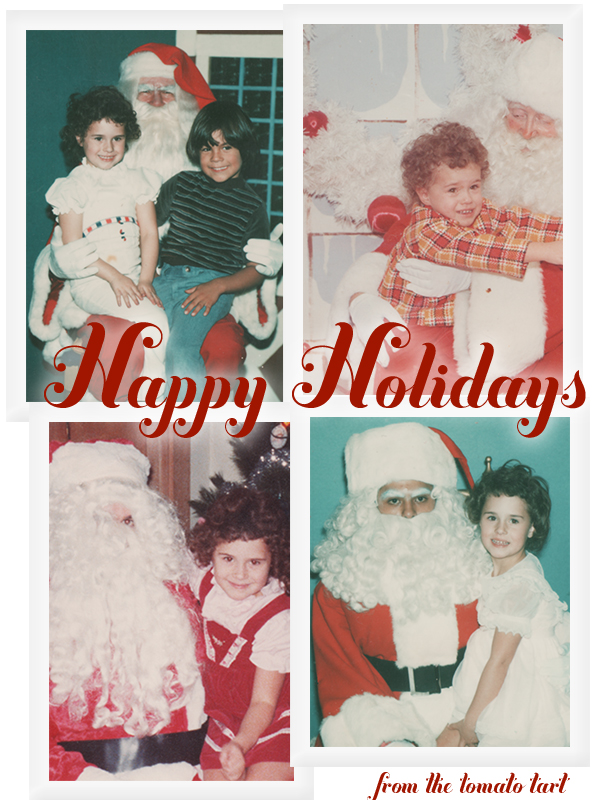 Much of my immediate family is gone now; it's really just my brother and I. We've worked hard to build a family around us; people like (to mention a few) The DeBonos, our friends The Olivas, The Smiths, The Other Smiths, Miss Jackson, The Mackins, The Sloane-Frenches, The Jennings, Mr. Largo, Ms. Banana, and my ever-lovin' (and patient) husband.
I hope that the home Joshua and I have created is one where, even if you're not sitting on Santa's lap, you get just what you came for. I hope it's a place where you can leave all BS at the door and make yourself at home. So, come on in, and let me pour you a drink.
Happy Holidays
I am so grateful for my friends and family, and also to my food family. Thank you for all the joyful moments we share throughout the year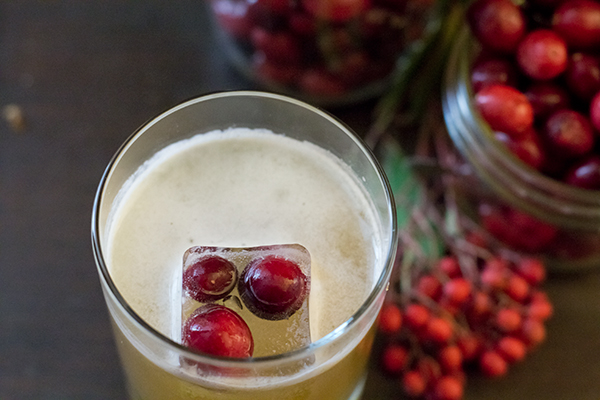 The New Brunswick Cocktail
This is a little number I created for this year's Christmas Eve dinner. I can't wait to serve it to my guests as they arrive. I've made lovely little cranberry ice cubes. They are, of course, optional. I made my own bitters from Buddha's hand and Sichuan peppercorns; you can find all manner of bitters in a good liquor store or online at your favorite purveyor. Also, I made my simple syrup from demerrera sugar rather than white sugar for a deeper flavor.
INGREDIENTS
3 parts rye whiskey
2 parts pear juice
1 part lemon juice
1 part simple syrup
3 dashes bitters
ice
INSTRUCTIONS
Fill a shaker with ice cubes, and shake, heartily, 7-8 times
Strain into a rocks glass with 2-3 ice cubes and serve immediately. You might want to have another one lined up and ready to go, just sayin!
Happy holidays!