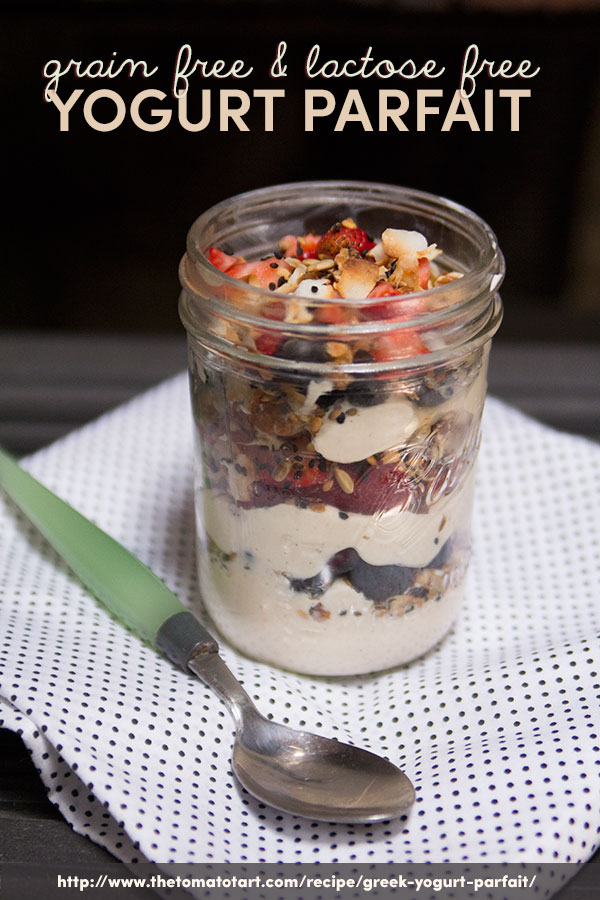 Greek Yogurt Parfait to Go
Each spring, the conference season begins.  I adore seeing friends from around the globe, taking in all of the new information presented, and visiting new places, but food on the road is often less-than-ideal.
Good food to-go is more important to me than ever since I was diagnosed with a gluten intolerance, last year. This yogurt parfait full of nuts, seeds and fruit provides me with a healthy, fulfilling meal for road trips and plane rides alike.  And let me tell you, I've been in planes, busses, and cars a lot this spring.
At the end of April, I had the joy of attending The Big Potluck, which is an amazing event put on by my dear friends Maggy, Pam, and Erika. This year, was the first year they hosted an event on the west coast. Just like the Pennsylvania Summer Potluck, I left inspired, full-up-with-love, and totally exhausted (in a good way)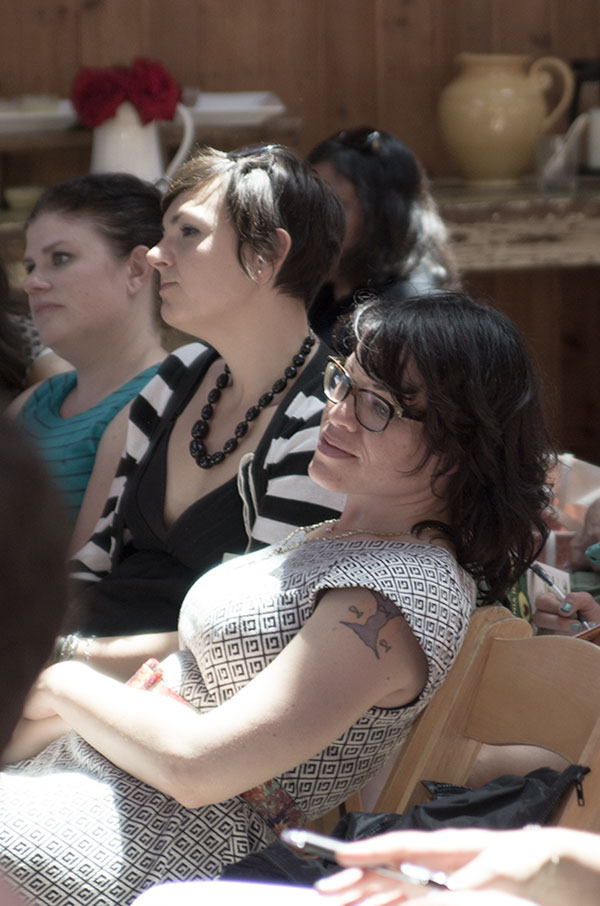 Memorial Day Weekend, it was my first time at Camp Blogaway which I was able to attend thanks to the generosity of my friends at Kerrygold and Green Valley Organics.  There, I saw old friends including some I'd never met in person- friends like Dr. Jean, Kate McDermott, and Nancie McDermott (no relation).  Camp Blogaway is held at an actual camp and it was so much fun bunking with Laura and Mimi my new Camp BFFs. We had such fun even though I was that kid at camp… the one who gets sick and misses all the fun.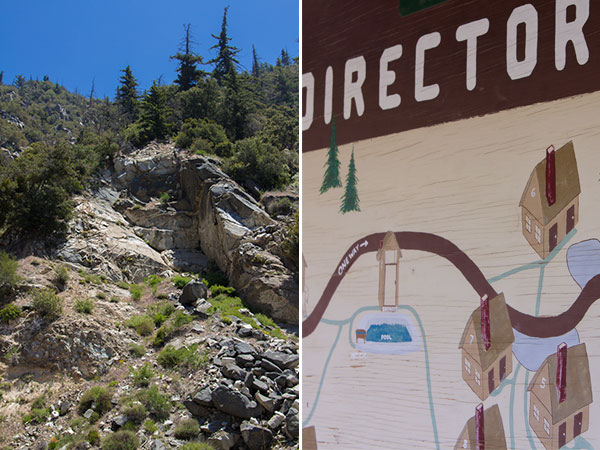 Now, we're in June, and I'm travelling to Austin, TX for Blogher Food. This travel day will be a long one as I board a bus from Santa Rosa to San Francisco Airport and then a plane to Austin.  I am prepared, too. I've got my yogurt parfait in a Mason Jar and plenty of candied ginger for my bus ride.
For a homebody like me, three conferences in six weeks is a lot, so you'd think I'd have spent every weekend at home in between, but instead I've been busy with everything from The Food Blogger Bake Sale to Press Trips to the Dry Creek Valley (more on that soon) to doggie adoption drives. In total, I've spent only two weekends at home since moving to our new place seven weeks ago.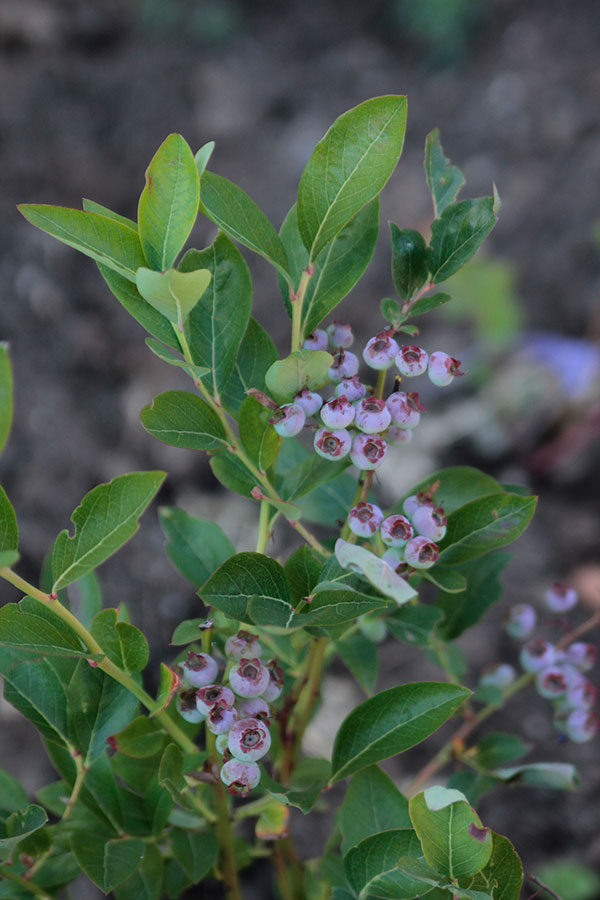 I have so much to fill you in on. Photos I can't wait to share, more news on the doggie front, and full reports on some really awesome events. But for now, I'll pack my bags with summer dresses and sunscreen and leave you with this recipe for a gorgeous yogurt parfait in a jar.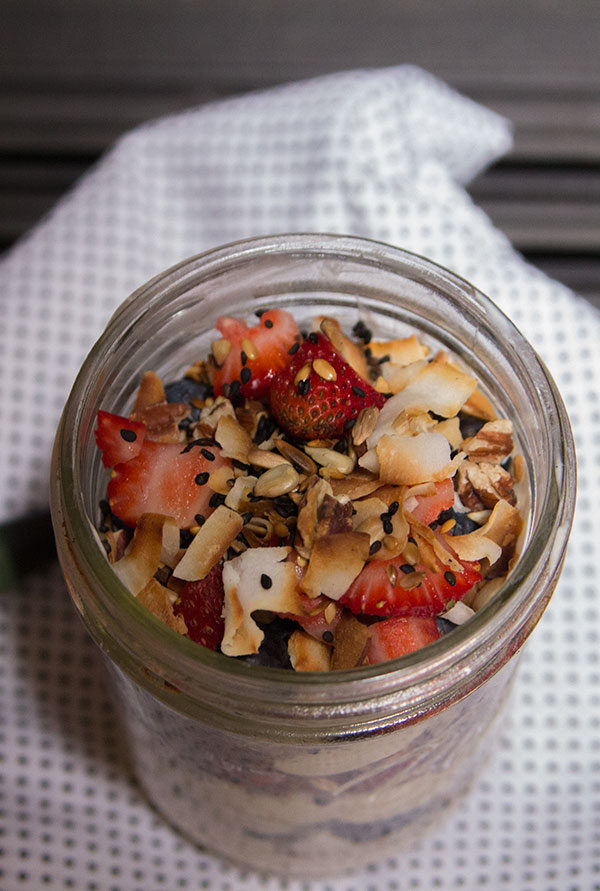 I eat strained or Greek yogurt at least three days a week. Sometimes I eat it for breakfast, but it also makes a healthy and hearty lunch with all of the nuts and seeds. Think of this fruit nut and seed mixture as a template for your own creations. I've had this with kiwis and mangos instead of strawberries and blueberries and then doubled up on the coconut leaving out the pecans, and it's another favorite. Sometimes, I've stirred cocoa powder, vanilla bean, or cinnamon into the yogurt as well. I'd love to hear what you come up with! Enjoy.
 Ingredients, Yogurt Parfait
12 oz of plain lowfat yogurt, strained overnight in a fine mesh strainer, I used Green Valley Organics lactose free. If you choose, you can use 8oz of Greek Yogurt and skip the straining.
1 teaspoon black sesame seeds
1 teaspoon chia seeds
1 teaspoon golden flax seeds
1 tablespoon raw pecan pieces
1 tablespoon unsweetened flaked coconut
½ cup sliced strawberries
½ cup blueberries
Instructions, Yogurt Parfait
Toast all seeds and nuts (not the coconut, yet) in a dry skillet over medium heat for about 3 minutes. You want to shake the skillet every 30 seconds or so.
Add the coconut and continue shaking and toasting until the edges of the coconut turn light golden brown. Remove from the heat, and prepare parfait.
Scoop two tablespoons of yogurt into the mason jar, top with ¼ of the seed and nut mixture, layer some berries, then top again with yogurt, seeds, berries, and repeat until you reach the top of the jar.
Makes two parfaits.