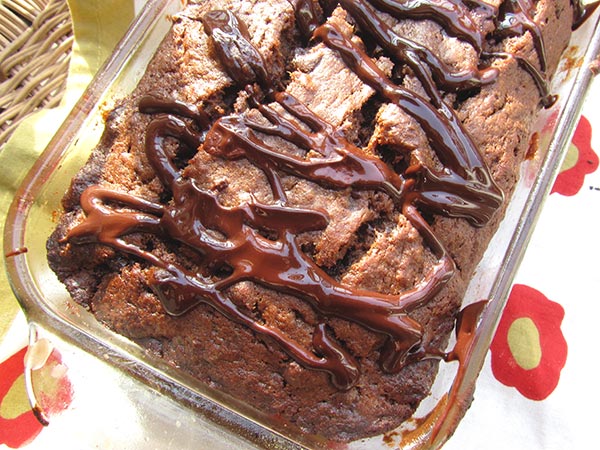 How often is it that doing the dishes is a treat? Not very, right? Well, it's been a month since my kitchen accident, and my bandages are getting smaller and smaller. Sometimes, when I know I'm going to be very careful, I can just wear a nonstick gauze and a bit of tape! That's what I was rockin' when I decided to try and slip my hot pink rubber gloves over the top. To my surprise, it actually worked.
I was in there in my sunny kitchen, chipping away at yesterday's dishes, listening to a favorite Dharma talk by Jack Kornfield, and looking at a bunch of overripe bananas and I thought, "it's been way too long since I've really cooked something yummy". You see, most of the dishes were from the take out we'd ordered from Mission Chinese and the rest were from my tofu scramble at lunch.
I finished up the dishes and then Jack Kornfield shares the following quote from Deena Metzger:
Give me everything mangled and bruised
And I will make a light of it to make you weep,
And we will have rain,
And begin again.
The quote stopped me in my tracks. I went to my laptop. I played it again. Mangled, bruised… just like my bananas. Time to make some triple chocolate, coconut banana bread. Vegan of course.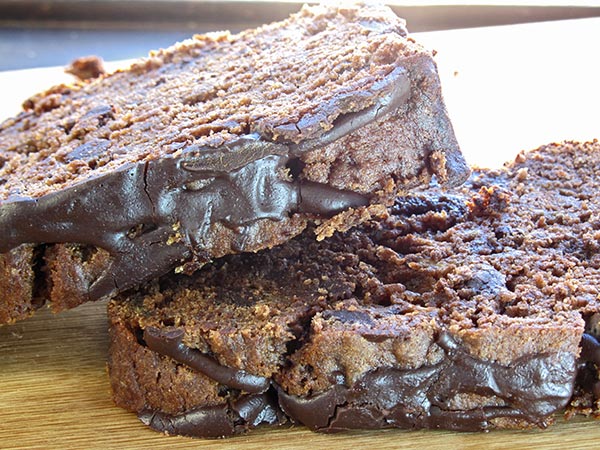 INGREDIENTS
½ cup dark brown muscavado sugar
½  cups organic cane sugar
½ cup extra virgin coconut oil cut into small pieces, at room temp
3 large very ripe bananas, mashed well
1 2/3 cup whole grain gluten free flour
1/3 cup mesquite flour
1/3 cup raw cocoa powder
1/2 teaspoon baking soda
1/3 cup coconut milk, mixed with 1 teaspoon apple cider vinegar
1 tablespoon vanilla extract
1 tablespoon chocolate extract
½ teaspoon salt
½ cup semi sweet chocolate chips
¼ cup cocoa nibs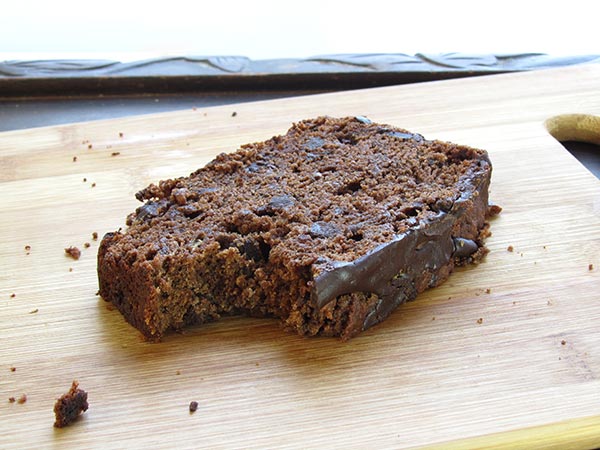 FOR GANACHE
2 oz high quality chocolate 75% cocoa
1 oz high quality chocolate 99% cocoa
2 tablespoons virgin coconut oil cut into small pieces
4 tablespoons coconut milk
1 tablespoon vanilla extract
INSTRUCTIONS FOR BANANA BREAD
Preheat oven to 350º
Coat an 8×4" glass baking pan with grapeseed oil
Sift together flours, cocoa powder, baking soda, and salt
Cream together the coconut oil and sugars.
Add bananas, coconut milk, vinegar, and extracts.
Add the wet ingredients to the dry. Mix well.
Add the chips and the nibs.
Pour batter into pan. Bake for about an hour- checking at the 50 minute mark.
Banana bread is done when knife inserted into the middle comes out mostly clean.
INSTRUCTIONS FOR GANACHE
Chop chocolate into evenly fine pieces
Place in a glass bowl over a pot of fast simmering water, stirring frequently with a wooden spoon or wire whisk. Be careful not to get chocolate too far up the sides of the bowl. Do not heat water too high or your chocolate will burn.
In a small saucepan heat coconut milk and vanilla extract on high and reduce by half- pour into a small glass or bowl.
Once chocolate is melted, immediately remove from heat.
Whisk in coconut oil one piece at a time making sure each piece is incorporated then drizzle in the reduced coconut milk whisking vigorously.
The ganache should be glossy and dark.
Allow to cool for a minute or two before transferring to a squeeze bottle or a piping bag or even just a sandwich bag with the corner cut off will work fine. Then, drizzle on the cooling banana bread.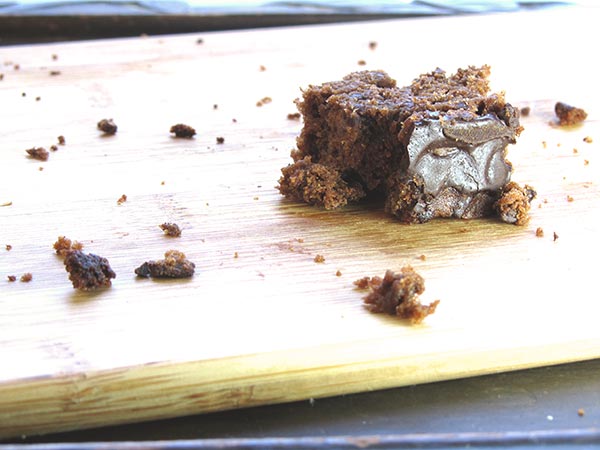 Yum! I love this with an ice cold glass of chocolate soy milk. Yeah, it's like that!