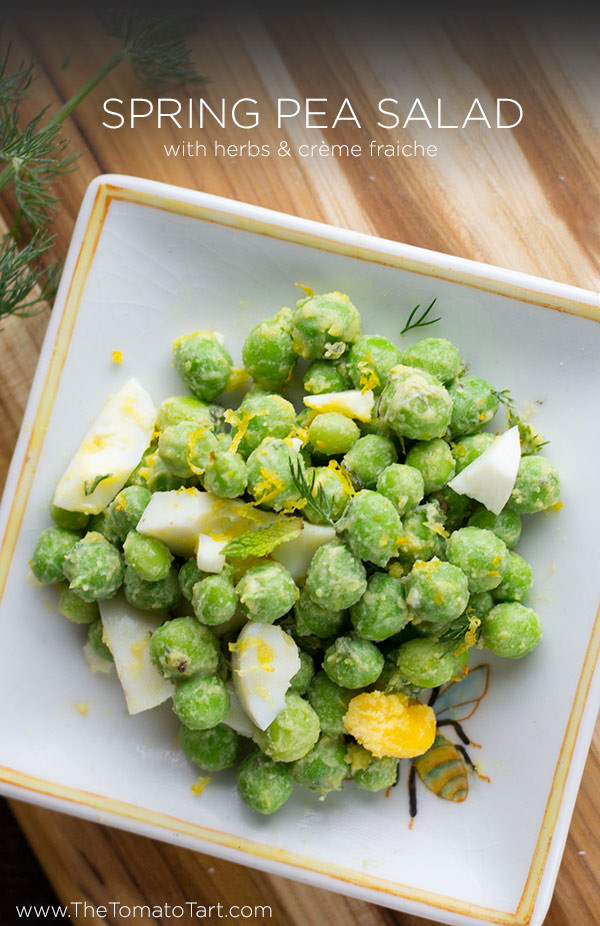 There are times when life seems to wind along at a Sunday driver's pace and then there is now. It seems I was just pondering how on earth I could find yet one more way to cook a beet and now, I'm harvesting spring peas from my own little garden.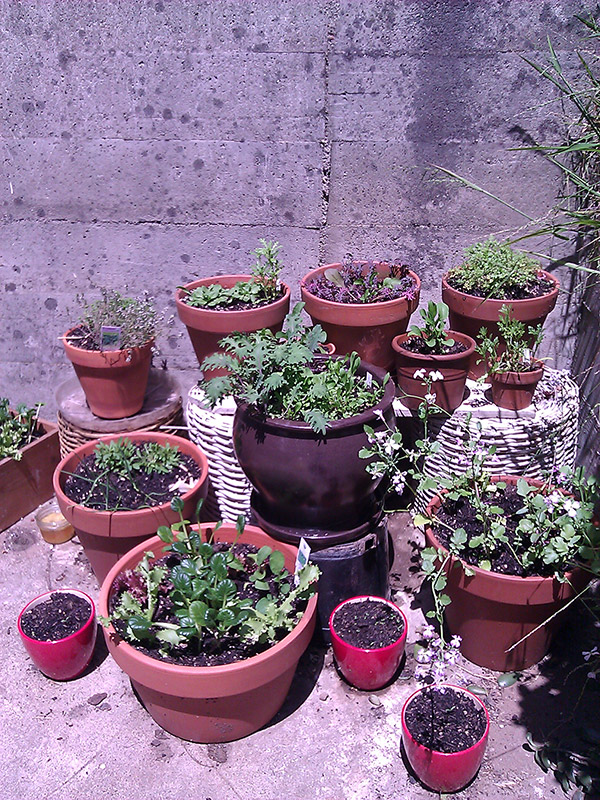 When things are moving quickly, I try to remember to savor the sweet little things. A meal at home with my husband (on the rare weekend we're in town), a flower popping up in a field of urban fennel, a snuggle with my pup, days warm like summer, fits of giggles, and fresh fava beans, shelling peas, and garbanzos whose seasons are so short.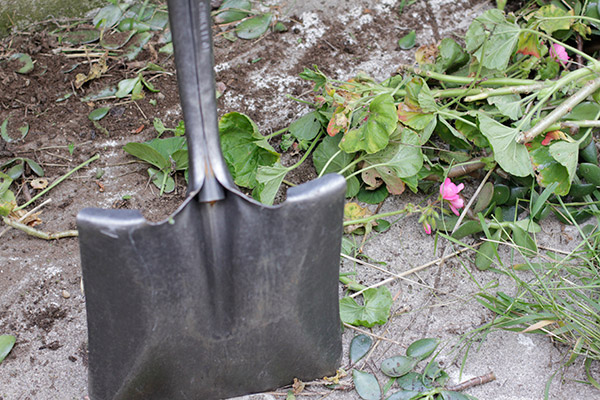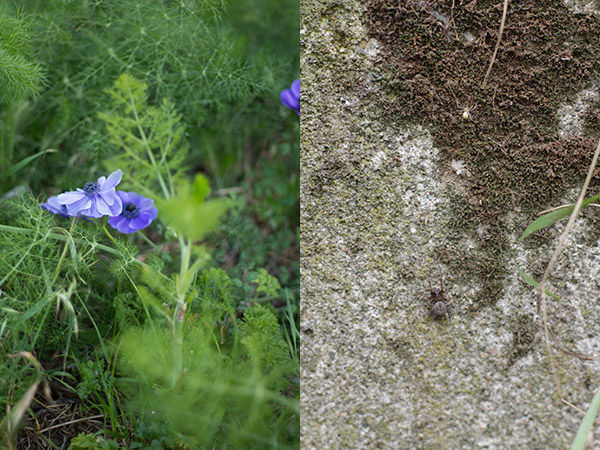 Last week when I returned home from an amazing trip to Healdsburg in California's Wine Country (can't wait to tell you all about it), and the first thing I did when I got home was head straight for my garden. Joshua had taken great care of it, and the mini-heatwave we'd had didn't hurt either.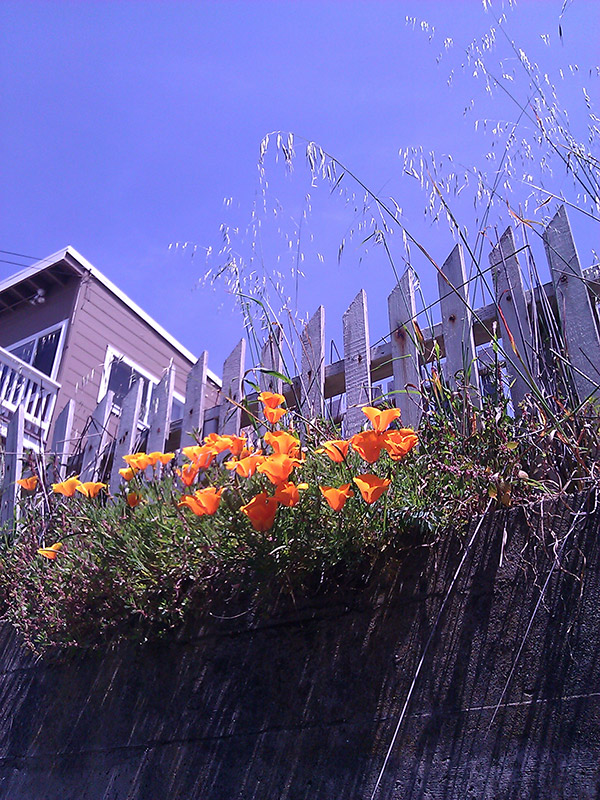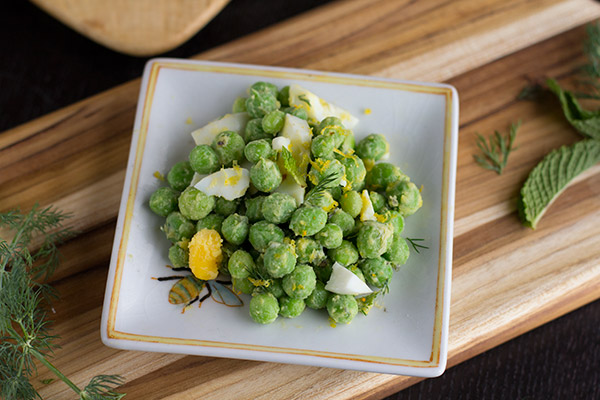 I was excited to see my purple kale bursting from its pot, and my newly planted spring wildflower seeds growing like… well wildflowers. I also saw a few little pea pods on my vines- one was even fat with peas. Thrilled as I was,  I realized then, that I did not plant enough peas to do anything other than eat them straight out of the garden. A trip to my local co-op helped my "harvest" along beautifully and I returned with one whole pound of fresh organic peas.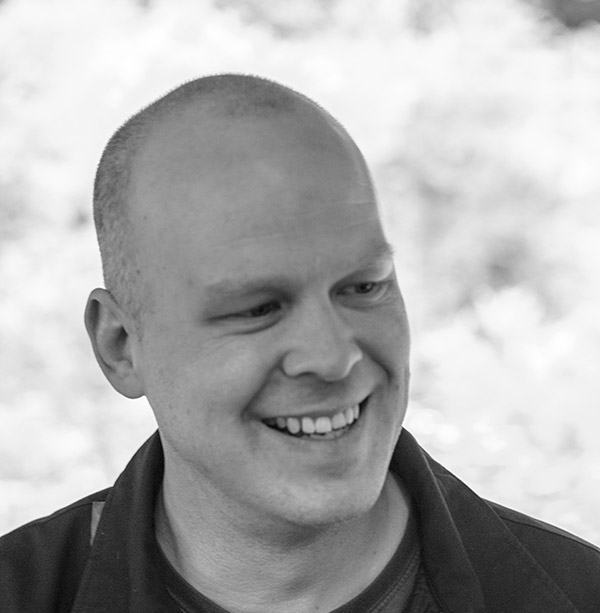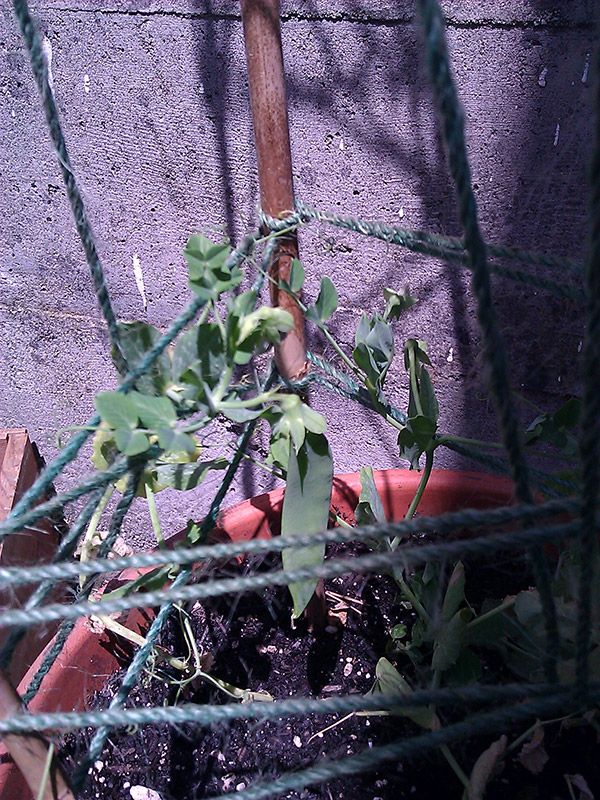 I remember the first time I had a fresh pea. It was in a restaurant, and I was in my twenties, these little fresh peas were first served on crostini with fresh cheese and a little minced herb . Later in the meal I had lovely pillows of ravioli filled with fresh peas and mint. Fresh peas? FRESH PEAS? My mind was blown. I had always loved peas, especially Le Sueur Peas which we called les petits pois. I did not care as much for the big starchy frozen peas that my friends had at dinner with frozen fish sticks, but I'd eat those too. I loved split peas, and my grandmother's mushy peas, my friend's mom made creamed peas for special occasions, but nothing- no nothing came close to fresh peas.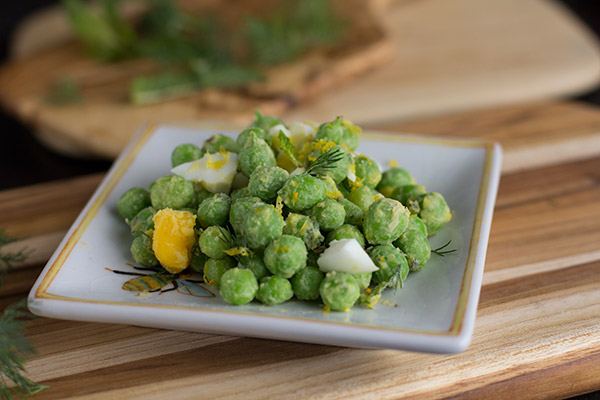 It would be quite a few years before I'd see peas at the farmers market, but the moment I saw them,  I bought loads of them and cooked them until just barely done. To this day, I cook my peas until they just pop to the surface bright green and sweet- tasting of springtime and the reminder to savor each beautiful moment while it's here.
Fresh Spring Pea Salad with Crème Fraiche and Herbs
This lovely salad couldn't be simpler to make, it's another one of those dishes that tastes incredibly special but requires almost no effort.
The peas, eggs, lemon, and crème fraiche pair perfectly with bright green herbs. I used a combination of mint, dill, and chervil, but you could try other herbs like chives, tarragon, or perhaps fennel would be nice too. That's one fantastic part of having a little garden.
Though it can be refrigerated, this dish is best served right after it is made. You may prep all of the ingredients including the dressing and assemble right before it's served, but if you do have leftovers, give them some time to come to temperature (30 minutes or so) before eating.
INGREDIENTS SPRING PEA SALAD

2 eggs, medium boiled (method follows)
2 lbs fresh peas, shelled
1 lemon, juice + zest
3 tablespoons crème fraiche
2 tablespoons olive oil
2 tablespoons minced fresh herbs (I used dill, mint, and chervil)
salt and pepper to taste
INSTRUCTIONS SPRING PEA SALAD

Put a large pot of salted water to boil
Add fresh peas and cook for just one and half to two minutes until peas are tender but still bright green and firm.
Drain peas and rinse under cold water until cool.
In a small container, whisk together crème fresh , olive oil, and lemon juice
In a large bowl, mix peas with crème fraiche dressing, minced herbs, and add salt and pepper to taste, add chopped boiled egg and lemon zest and garnish with fresh herbs
HOW TO MAKE A PERFECT MEDIUM BOILED EGG

Soak eggs in a bowl of hot water for 30 seconds- drain
Fill a small saucepan with water- it should cover the eggs by about one inch.  Cook over high heat until the water reaches a rolling boil (big bubbles) then immediately shut off the heat.
Turn on a timer for seven minutes and twenty five seconds.
 Once the eggs are done, plunge them into a bowl of ice water to cool. Once cool, you may peel and chop the eggs and add to the pea salad.