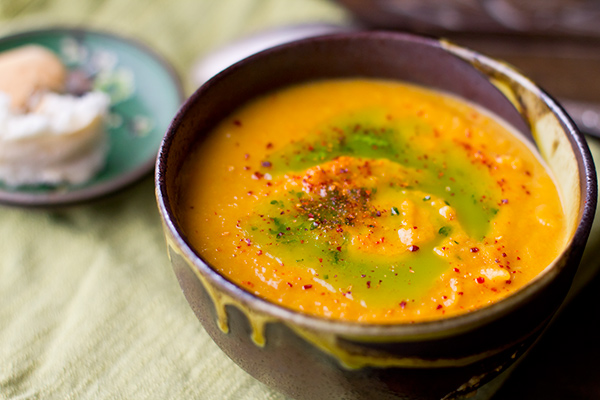 It wouldn't be exactly true to say that I woke up to rain. Still, a heavy blanket of fog swaddled our little yellow house on the hill, and the ground was wet enough that I can imagine it may have rained overnight.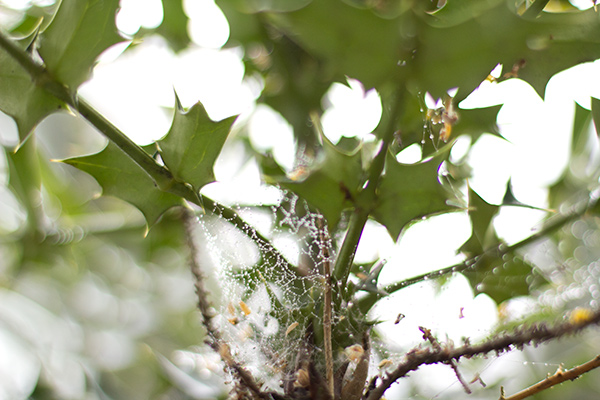 Bundled up in my red winter coat, I leashed up the pooch and went for a long walk in McLaren Park. Despite what folks say, we do have seasons in California.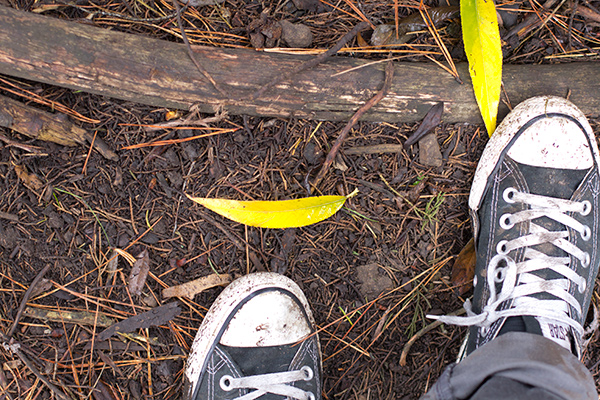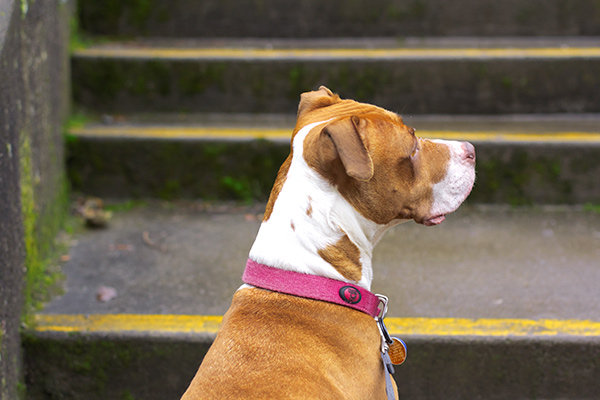 Sometimes, we live with evidence of all of them at once. Just today, as Ruby and I tromped through mud and autumnal fallen yellow leaves, I also bathed in the smell of winter's piney conifers. These firs, lush yet strangely expectant, as if they're just waiting to be strung with shiny glass balls.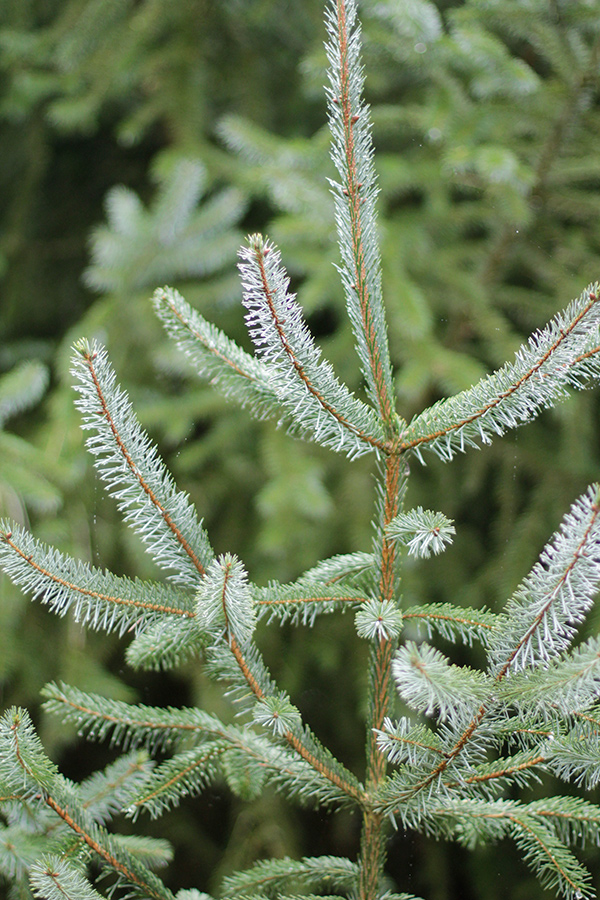 Just a short way down the path, I was surprised to find evidence of the first blackberry blossoms, a reminder that summer will come and provide mounds of juicy berries- rife for the foraging.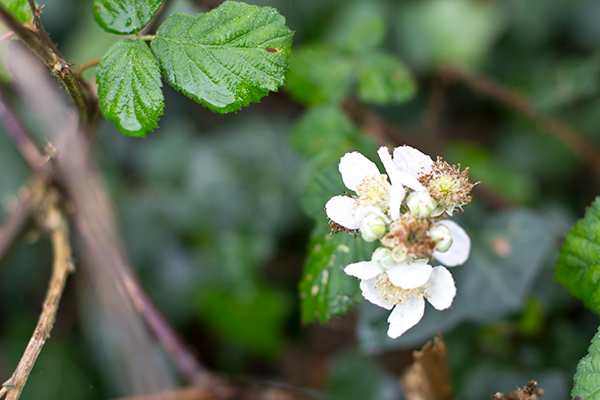 I found pink cottage roses wet with dew, spiders spinning sparkly webs, dazzlingly-bright yellow flowers, shy mushrooms peeking from beneath blades of grass, and nasturtiums- from whom I stole a sip of spicy nectar. When I left the cover of the tress and came upon a grassy playground, robins sang while hunting for fat little worms.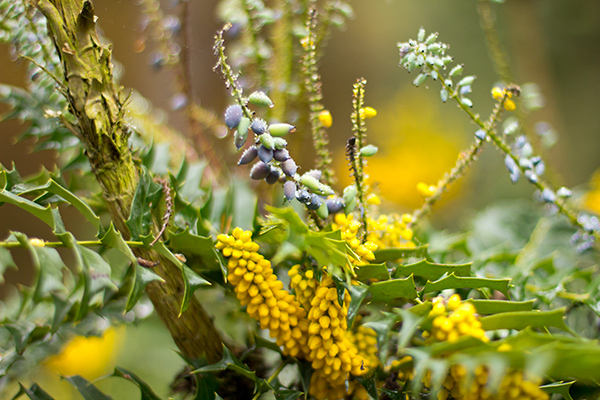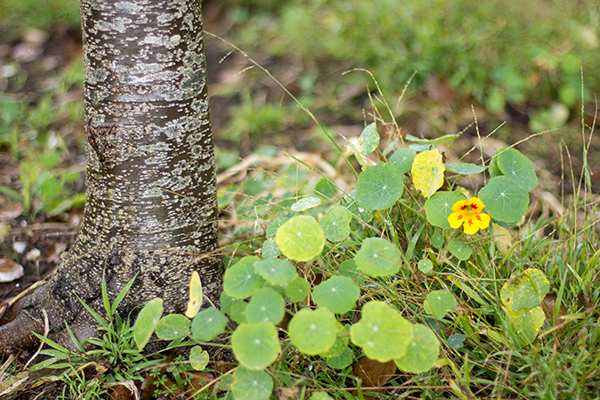 You see all the seasons, right there before me.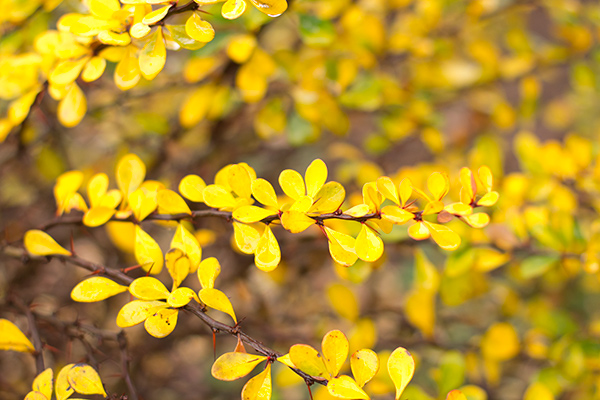 As we neared the end of our walk, a few raindrops fell. Tucking my camera into my coat and quickening my pace, I looked forward to the decidedly wintery soup waiting for me at home.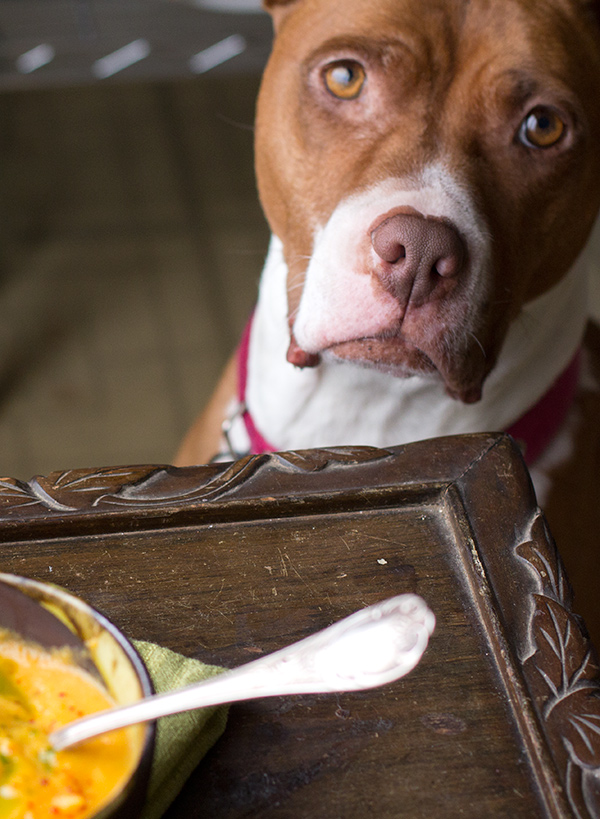 INGREDIENTS CARAMELIZED ONION & CARROT SOUP
1 large onion, sliced
2 tablespoons olive oil
1 ½ lbs carrots peeled and sliced into coins
1 large Yukon gold potato peeled and cut into ½ inch pieces
½ cup celery sliced
8 oz vegetable stock- homemade or low sodium variety
salt and pepper to taste
OPTIONAL GARNISHES
1/4 cup parsley leaves, loosely packed
1 sprig lemon thyme, leaves removed from stem
¼ cup olive oil
sea salt
1 tablespoon piment d'espelette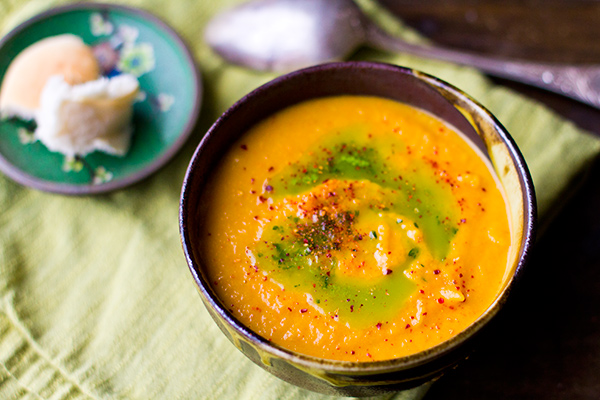 INSTRUCTIONS CARMELIZED ONION AND CARROT SOUP
Cook onions and olive oil over medium low heat until well-caramelized and a dark golden brown, stirring infrequently (about 25-30 minutes)
Add carrots, potato, and celery and cook for another 10 minutes, tossing well to coat with olive oil and onions.
Add vegetable stock, turn heat to medium high, and bring to a rapid boil. Cook until vegetables are very tender almost falling apart- about 20 minutes.
Blend with an immersion blender until completely smooth, thinning with just a little bit of water or milk (rice milk if dairy free) if necessary
Season with salt and pepper and serve with parsley oil and a sprinkling of piment d'espelette if using
HERB OIL INSTRUCTIONS
If you're making the herb oil, do so while the soup is cooking so it has time to steep
finely chop parsley and thyme in food processor until it is tiny tiny tiny
Add olive oil and give it a little whirl
When ready to serve, strain through a fine mesh sieve and add one teaspoon of the herbs back to the strained oil and whisk to incorporate.