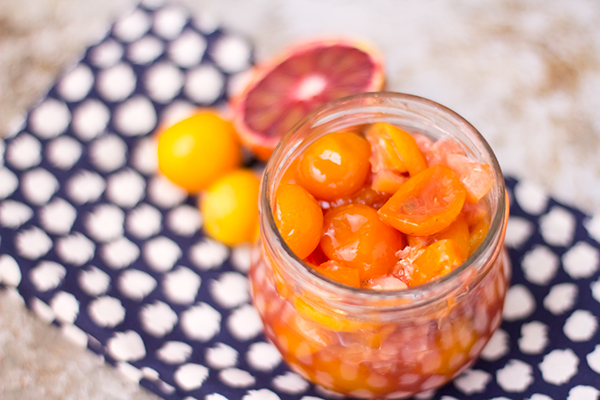 We all have our likes and dislikes- and things towards which we feel ambivalence.  I have a predilection towards vanilla bean, bright green herbs like cilantro, cauliflower, winter squash, florals (like jasmine, rose, lemon verbena, lavender or rose geranium), berries, chilies, and citrus. Ah yes, fresh, bright, punchy, slightly tart, like a burst of sunshine through the cold grey wet weather.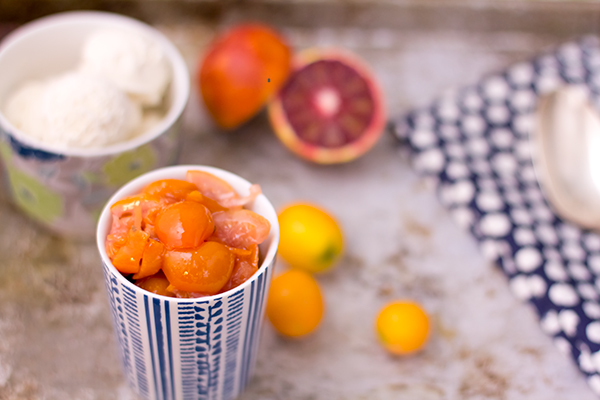 My friend Irvin of Eat the Love knows about my citrus crush (I'll stop short of calling it an addiction). When Irvin brought me as his +1 to this year's Chocolate Salon, he was able to steer towards bars and confections that he knew I'd love "That one is so you" he said about the lovely confection with lime and cardamom, and he was so right. When he needed advice about bergamot, he pinged me. I flushed with warmth and affection, not only does my friend know my tastes, he trusts my strange, quirky, area of expertise… citrus.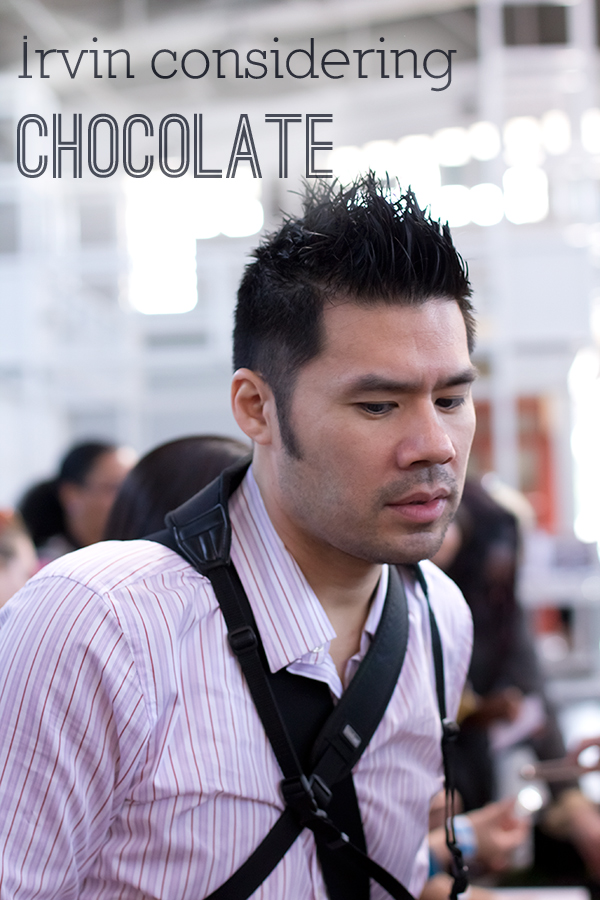 I don't mind, on a personal level, being known as a girl with strong tastes, but I'm careful to try to pepper this blog with a good variety of marvelous seasonal things. If you knew the consistency with which I eat cottage cheese, kale, arugula, grapefruit, farro, and oat berries, you might think me a bore- you also may not need my recipes anymore.
In an effort to shake things up a little, I made a pretty outstanding pot of chili, my very first with meat. It was good (sooo good). The photos, not so good.  I promise to make it again and make good photos. I will probably do this when I am not exhausted from cooking chili for six hours. I will also probably do this when I am not really tired of eating chili (like in a few months).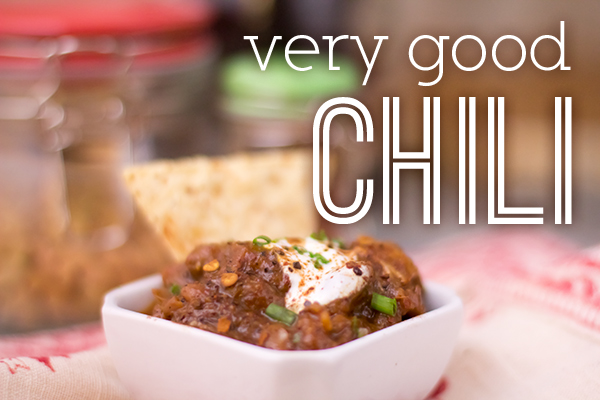 Effort number two, to avoid appearing citrus-obsessed had a far worse outcome than bad photos (way worse) I suggest you never ever attempt to make this. I made a dish very inspired by my local grocer, Canyon Market. I adore their butternut squash quinoa cake. I decided a cauliflower quinoa skillet cake would probably be quite seasonal and in keeping with my adoration of cauliflower. I made a lovely cheese sauce with fancy aged cheddar and my favorite vermouth, Brown Label   from Sutton Cellars. The only thing salvageable about that dish was the vermouth I sipped from the measuring cup and the remnants of the cauliflower puree and cheese sauce that didn't make it into the skillet. How can three components that taste so lovely on their own taste so utterly awful when baked together at 350º for 45 minutes?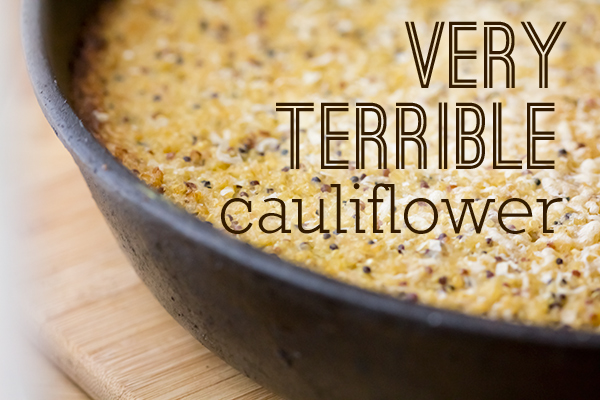 The truth is, even though I'm a pretty experimental cook, I haven't had a kitchen fail like that in years. It was grand. I'm just happy my dogs like it. The other thing I'm happy about, is that I've been sitting on a recipe that I really do love. One that is based off of Simply Recipes Candied Kumquats, which I mentioned once before when I made the whipped goat cheese mousse.  Elise, of Simply Recipes was kind enough to give her permission for me to modify her recipe. So, as much as I can be happy that I have wasted two heads of organic cauliflower and two cups perfectly good quinoa, raw milk cheddar, and Strauss milk, I am glad because I've really been itching to share this with you.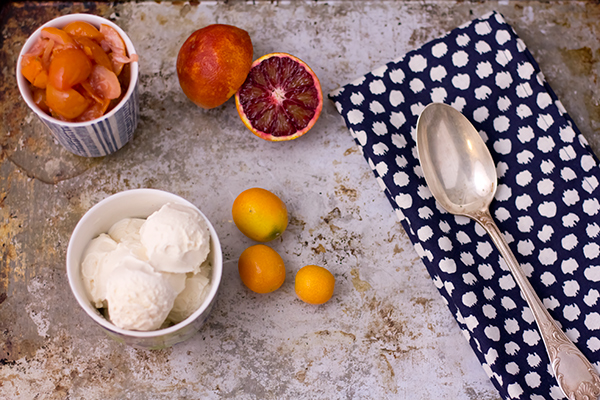 I'll say it out loud, My Name is Sabrina Modelle, and I am a citrus lover.  From the tiniest kumquat to the biggest juiciest luckiest pomello, I will not deny my feelings any longer.  As I sit here smelling the vestiges of my bruleéd grapefruit, it is abundantly clear that I should embrace these final of the season of grapefruits and kishus and pixies and clementines of blood oranges and cara caras  and shower you with all of the marvelous citrus recipes that I have been enjoying. Like this one.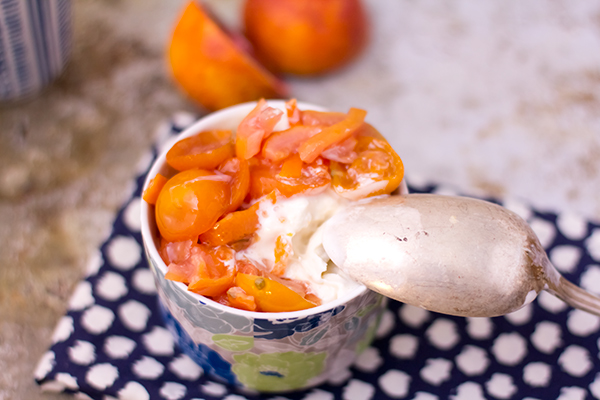 A little note on this recipe which I adapted with permission from Simply Recipes. I reached out to my friend Garrett McCord from Vanilla Garlic to get a good email address for reaching Elise of Simply Recipes. It turns out that the recipe  and the kumquats in Elise's photo actually came from Garrett. Ha! How's that for full circle. Anyway, thank you , Elise and you too, Garrett (psst you're the best, and I miss your face).
INGREDIENTS CANDIED CITRUS IN BLOOD ORANGE SYRUP

4 cups kumquats- large ones roughly chopped, smaller ones left whole
2 lemons, quartered, and very thinly sliced
1 lb kishu tangerines* very thinly sliced
2 cups fresh squeezed blood orange juice
1 cup water
1.5 cups coconut sugar
INSTRUCTIONS CANDIED CITRUS IN BLOOD ORANGE SYRUP

In a large heavy saucepan, combine blood orange juice,water, and coconut sugar and bring to a boil over medium high. Using a wooden spoon, slowly stir to be sure sugar is completely dissolved.
Reduce to a simmer and cook over medium for about six minutes until liquid has slightly thickened.
Add the citrus mixture and simmer for 10 minutes, stirring gently from time to time.
Now, strain the citrus through a colander reserving all of the liquid. Set the citrus aside and add the liquid back to the pot. Simmer it some more until it becomes a nice thick syrup, perhaps 10 minutes- you want it nice and thick and gooey, but not so thick that the pectin from the lemon juice and skins will turn it into jelly (not good in this case
Pour the syrup over the fruit and the place in mason jars and save for up to two weeks.
Serve with ice cream, over cake (try chocolate), on a cheese plate, on toast, on just eat them straight out of the jar (yum).
*If you cannot find kishu mandarins/tangerines you can use any very thin skinned and slightly tart tangerine or mandarin. Try to avoid the one note sweetness of cuties. If cuties are the only option, consider swapping a couple of the tangerines for one more lemon.