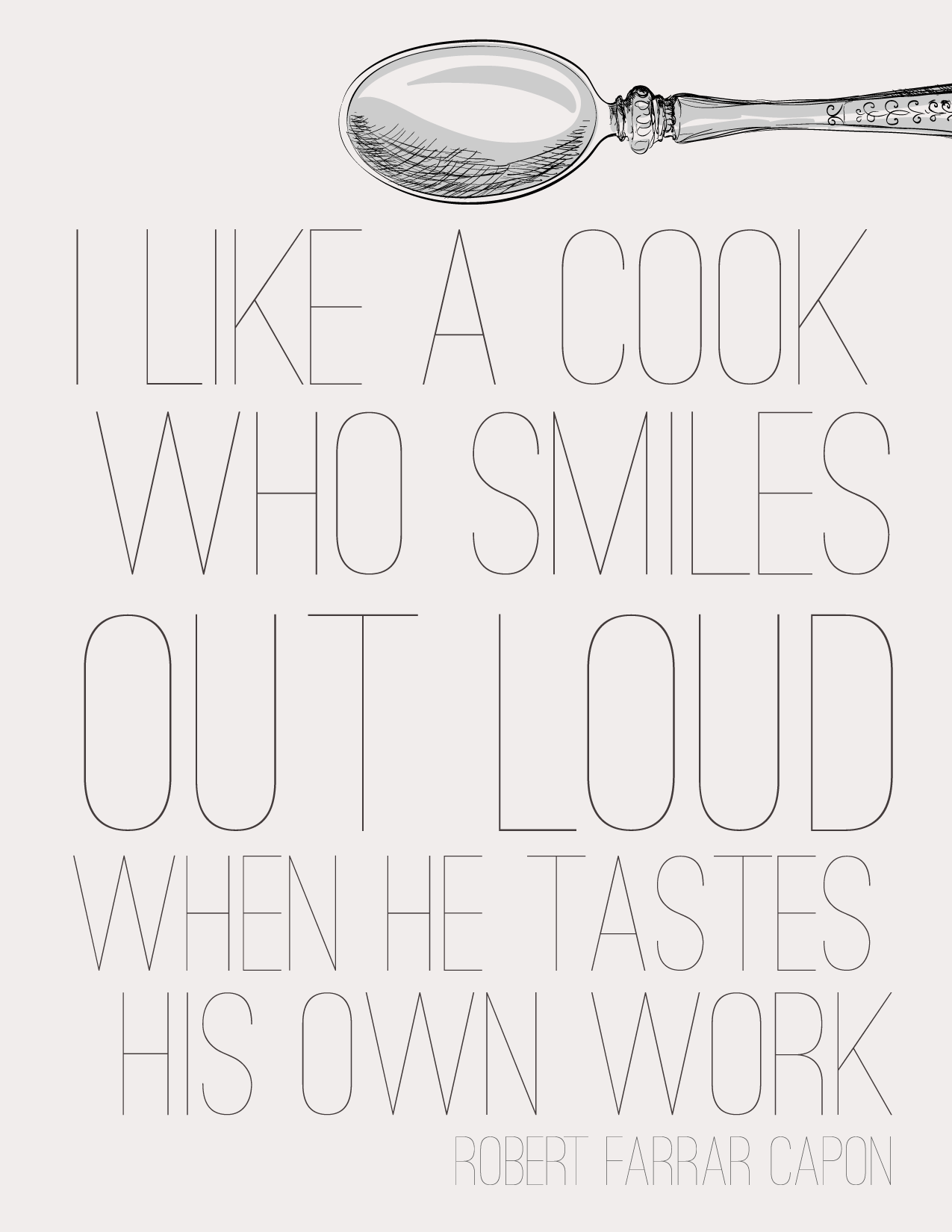 When I think about the things I love (aside from my friends and family) I can list them like this:
Food

Art

Design

Typography

Cooking

Writing

Literature

Photography

Playing in Ocean…
Well that last one doesn't fit in this list… but.
I'm introducing something new and I think, pretty cool. It's Quotable Fridays. I'm going to choose a cool quote, which may or may not be food-related and I'm gonna make an awesome poster for you to download and put on your walls,  in your cube, your locker, or your car (that would be crazy-cool!)
Anyway, everyone loves Freebies! I love printables, and I love people who say awesome and witty things that are worth quoting.  If you have a quote you'd like turned into a poster, let me know in the comments.
This first one is from Robert Farrar Capon, a pretty interesting guy. A priest turned food writer, cookbook author, and Columnist for the New York Times. I love what he had to say here.
"I like a cook who smiles out loud when he tastes his own work"
What a delightful image. I'll leave you with that, and the poster, for the weekend.
Have a great one
X
Sabrina