I've spent all but a few of my 38 years in the San Francisco Bay Area. I was born and raised here, and while I've left a couple of times, I've never tricked myself into thinking my leaving was permanent. Sure, I've thought about  a simpler life, a porch swing, a big rambling yard. Sometimes the dreaming drifts to living in a "real city" or finally moving to Maui or The South of France, but when I truly connect with the place I live, I fall head-over-heels in love all over again.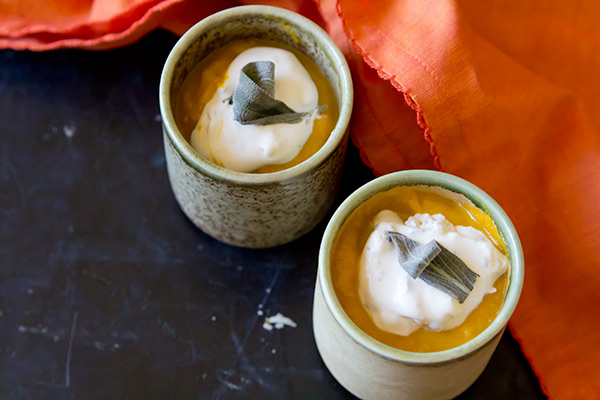 This past Sunday, we woke up early and lazed around in bed. I had planned on making some apple tarts to bring on our day trip, but Joshua managed to talk me into extra snuggle time, and before I knew it, I was rushing to photograph Friday night's pumpkin soup before we were heading out the door to Point Reyes- bellies full of the last of the pumpkin goodness.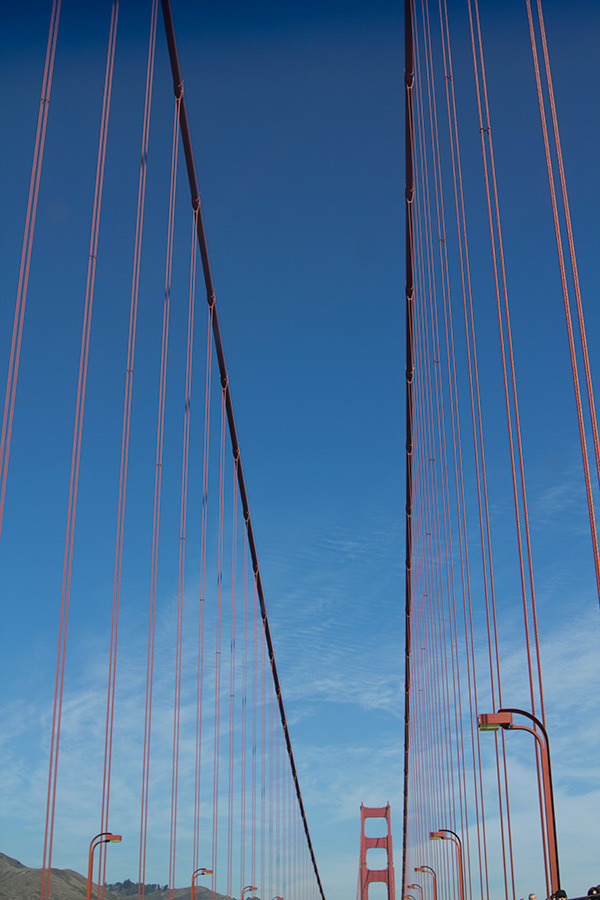 It doesn't matter how many times I cross the Golden Gate Bridge and pass through the Rainbow Tunnel into Marin County. Each time, the beauty, the happy memories, the readiness for adventure, the sense that something wonderful could happen at any moment, is always fresh.  This time, it truly would be new; we were headed up to the birthday party of Joshua's friend's kid near Tomales Bay. Climbing the hill to the property, we were surrounded by redwoods. Wild strawberries lined the path, and a break in the trees revealed a jaw-dropping view of the Pacific to the west. We heard children's laughter before we saw the gate.  Oh, and the signs…"Deaf Dog" & "Please close gate, sheep wandering free"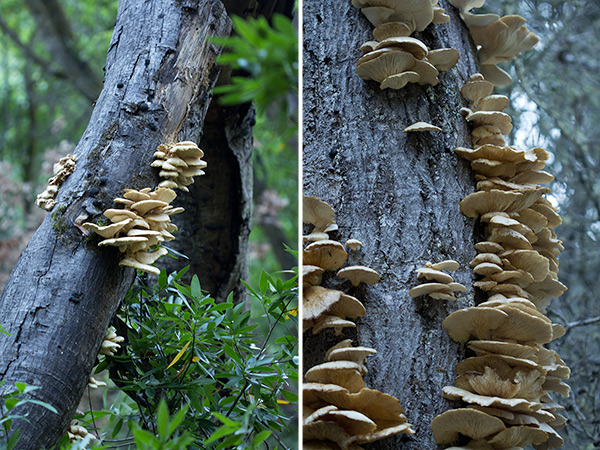 I looked at Joshua, "what is this place?"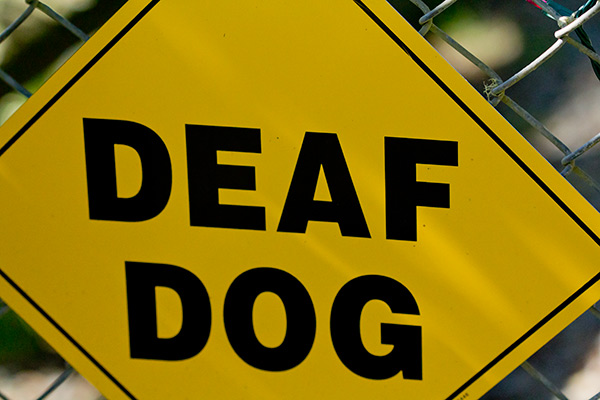 We found Joshua's friend, who welcomed us, warmly and started the tour, beginning  in the sheep pen. I met the horse, the pony, the chickens, and the dogs, but the donkeys were apparently out exploring. Finally, I met the people. Enchanted by hydrangeas, fuchsias, and tiny koi fish in the Fairy Tale Garden, I wandered the property, camera in hand.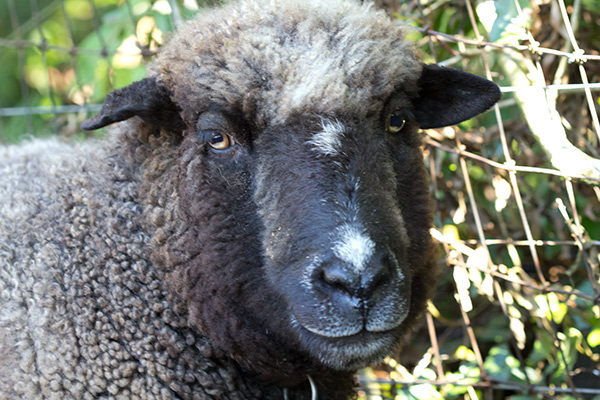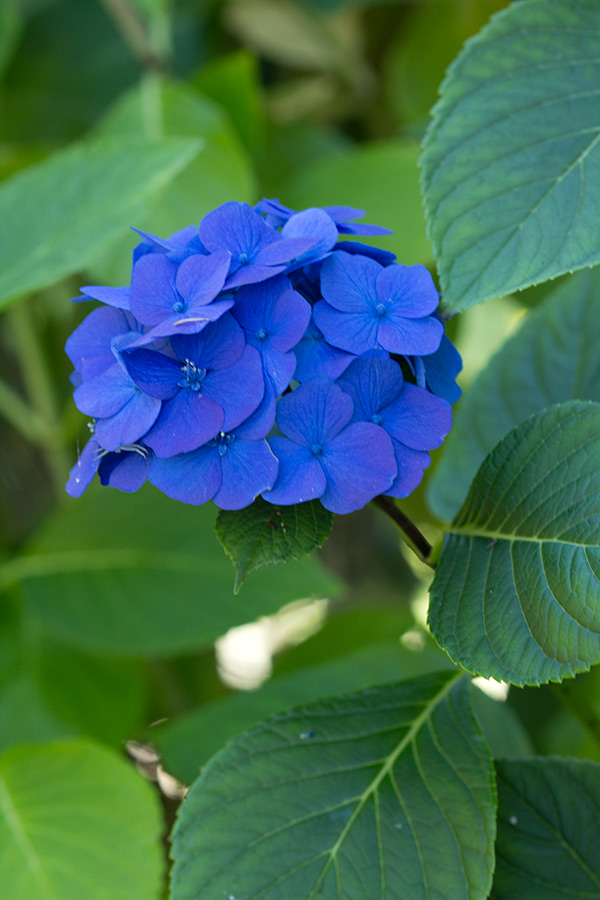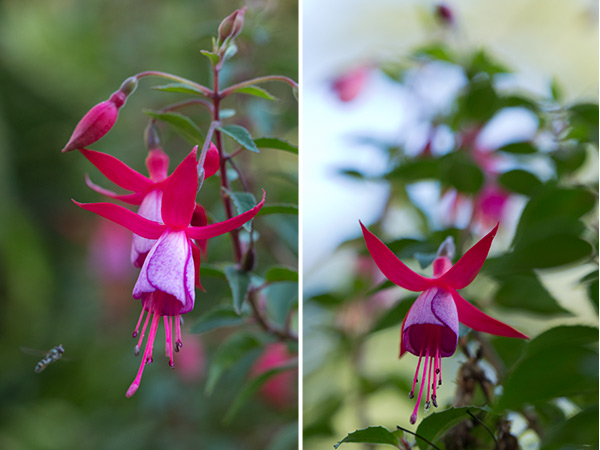 The vegetable garden drew me in, of course, and I laid on my belly marveling at the late fall squash blossoms and noticing that if I held my camera just right, the red chard looked as though it was actually on fire.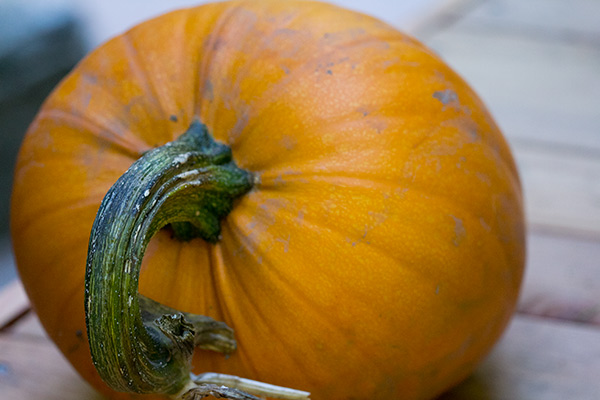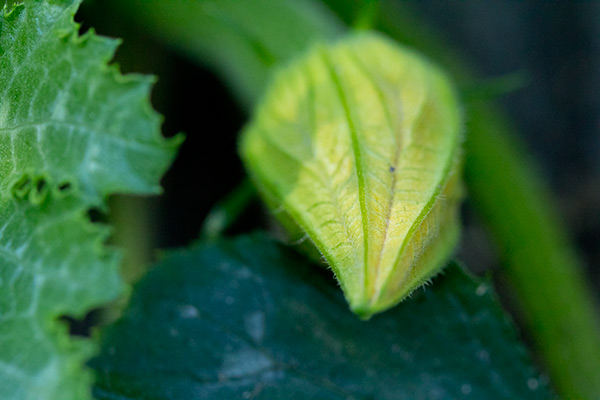 Sometimes, I forget to leave the city, and when I finally do, it seems I can't do enough to drink in all the beauty of my surroundings. All my senses overjoyed, I am simply filled. The snorted greeting and the barnyard smell brought another layer of warmth to the hot autumn day as I approached the horse stall. I stood in the hot sun for a good long while just stroking the horse's neck while she nuzzled me back.
"This", I thought, "is the life".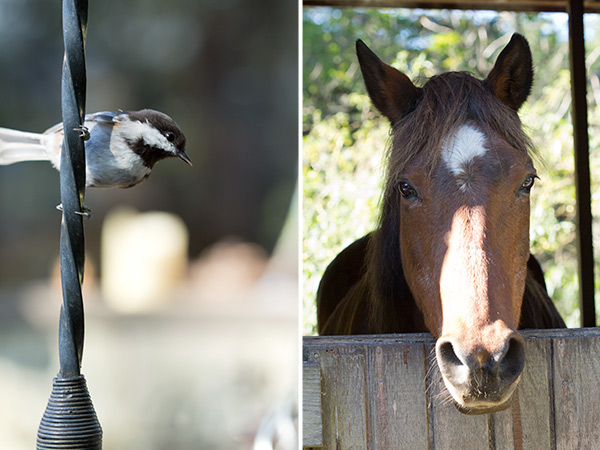 As the day went on, we had the idea to go sailing, well perhaps motoring (since there was virtually no wind). But, first, I had to meet those donkeys. I walked down to their pen, and said "Hey Donkeys" and up come these adorable little guys. One was friendly and gregarious, he walked right up for loves, the other, the white donkey, was more shy. I stood between the chicken coop and the donkey pen and pet a chicken with one hand and a donkey with the other for a while.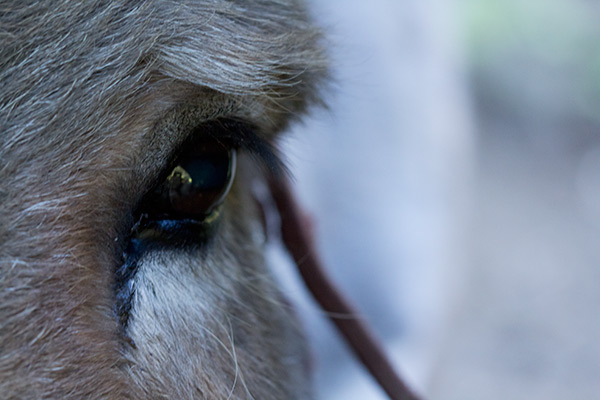 Really, "this is the life"
Finally, I couldn't take it anymore and had to go into the donkey pen which is when I made my new best friend. I now know, I want a donkey. I think Ruby and the donkey would get along fabulously and I think the donkey would be fine in the backyard. I also think it would be nice if I could give him a bath, so that I could be less dirty that I was from hugging the donkey I met on Sunday.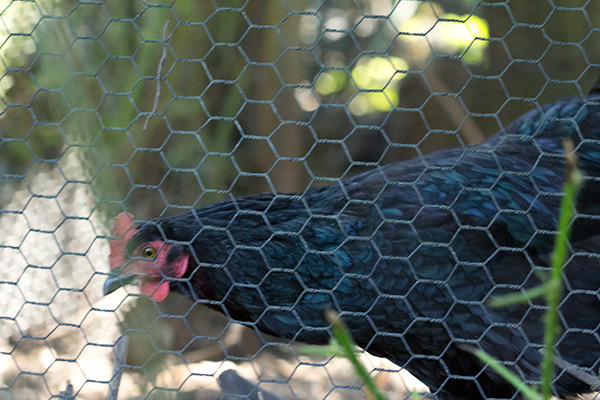 A detour, down to our friend's place led to an excellent cup of espresso and my learning to throw knives. I hung back at first, letting the boys throw, but eventually, I said that I'd like to learn as well. I think it could be a new hobby. Suits me, no?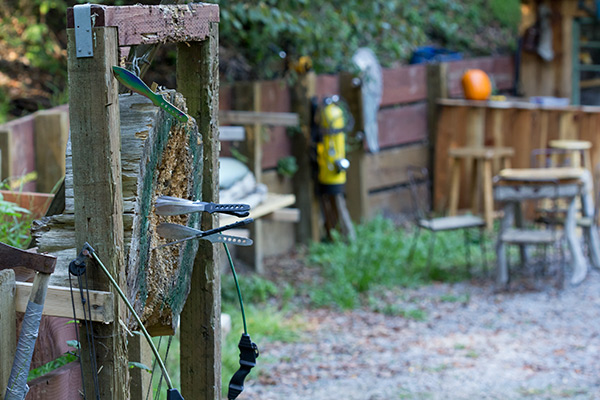 All of the knife throwing, coffee sipping, sparkling conversation, cat cuddling, and the like made the possibility of sailing a little dim, so we hiked down to Johnstone beach before parting ways with our friend.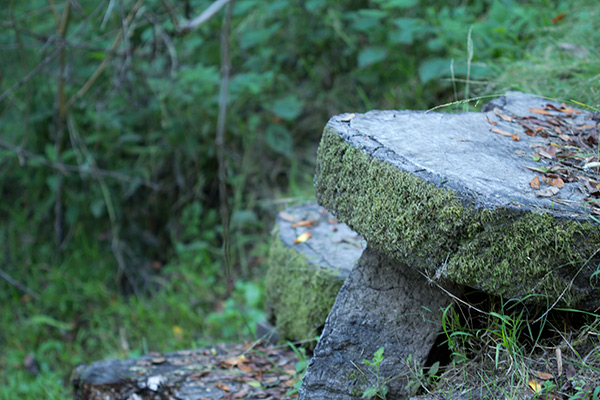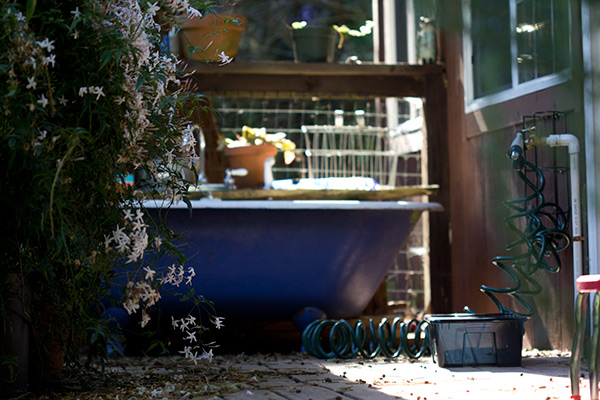 In the end, Joshua and I were hungry and stopped off for some fresh local oysters and fish and chips at a little roadside café since all we'd really eaten was the pumpkin soup at 11am.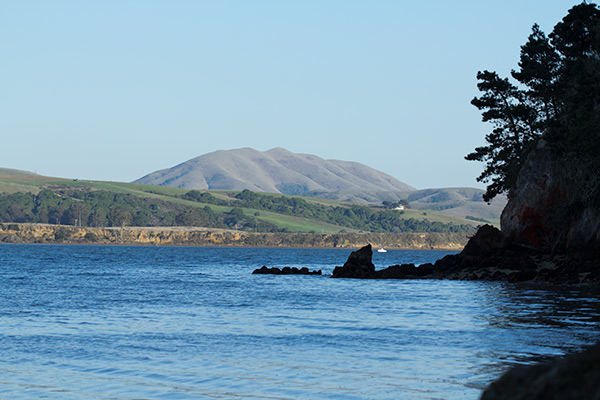 Ah, and speaking of pumpkin soup, I suppose I should tell you a bit about the best pumpkin soup I've ever made. It's roasted, filled with Parmesan and roasted shallots, and then topped with Parmesan and sage whipped cream. It really couldn't be simpler, but it couldn't be much tastier either. Sort of like reconnecting with my city and falling in love again, I'm totally smitten with pumpkin soup, in a whole new way. I hope autumn brings new life to something familiar in your life.
X
Sabrina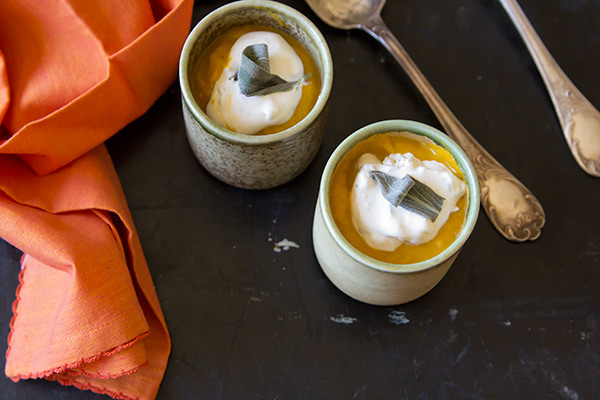 INGREDIENTS PUMPKIN SOUP WITH PARMESAN SAGE WHIPPED CREAM

2 small pumpkins like sugar pie or red kuri (I used one of each)
4 shallots sliced thinly
(up to) 8 cups vegetable broth
3 ounces of Parmesano Reggiano
2 tablespoons butter
¾  cup heavy cream
2 tablespoons grapeseed oil
3 leaves of sage
salt/pepper
fresh grated nutmeg
INSTRUCTIONS

Preheat oven to 425º and line a baking sheet with parchment
Cut and clean pumpkins, then slice into eighths
Rub with grapeseed oil and sprinkle with salt, roast for about 35 minutes until soft and golden brown at the edges
During the last twenty minutes of cooking melt butter in a large dutch oven or soup pot over low heat, and add shallots. Cook very slowly allowing them to caramelize. This should take about twenty minutes. Stir infrequently.
When pumpkin is ready and onions are deep golden bronze (like a St. Tropez tan, baby), scoop flesh from skin and add to the pot along with 4 cups of vegetable broth
Cook  until pumpkin becomes very soft and flavors begin to blend adding more vegetable broth as needed and mashing pumpkin with a wooden spoon.
Add 2 oz of finely grated parmesan and remove from heat.
Blend with immersion blender until very smooth, stir in ¼ cup heavy cream, add salt and pepper to taste and top with sage parmesan whipped cream and fresh grated nutmeg
SAGE PARMESAN WHIPPED CREAM

In a small, cold mason jar, add ½ cup cold whipped cream  and use your immersion blender to whip your cream to fluffy heights.
Add sage leaves and finely grated parmesan cheese and blend for a couple of seconds et voila!