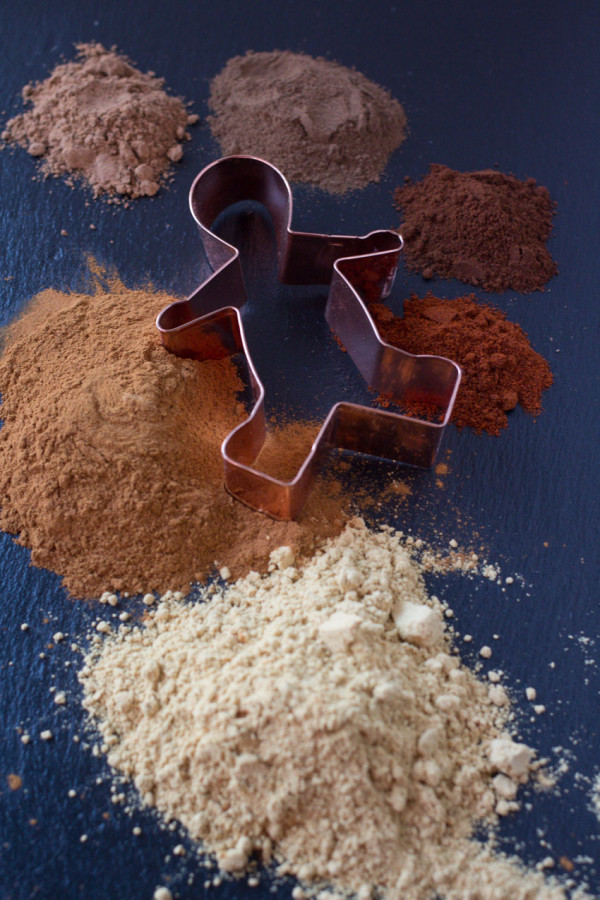 The moment I smell those warm welcoming spices of gingerbread, my attention is instantly grabbed. Gingerbread spice has been turning up everywhere for the last couple of years. From your traditional gingerbread cake to houses, gingerbread men, and even ninjas. Starbucks and Peet's Coffee have each served gingerbread lattés and mochas, but they tend to be too sweet for me. I recently tried some awesome gingerbread tea and it got me to thinking… I could totally make that.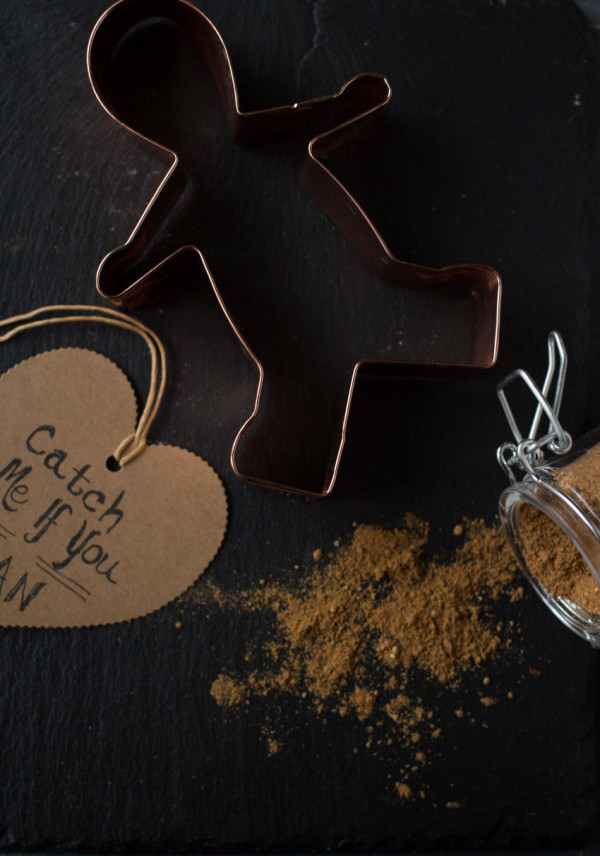 I love making spice blends and giving them for hostess gifts during the holidays and throughout the year. What better spice blend than gingerbread for holiday gifts, right?
Gingerbread is a old old old recipe. In the middle ages, Europeans considered gingerbread a true treat. George Washington's mother made gingerbread for her son long before he would ever be president of a nation not yet founded.  Even Shakespeare had something of a yen for the spicy sweet stuff:
"And I had but one penny in the world. Thou should'st have it to buy gingerbread." – William Shakespeare, Love's Labours Lost"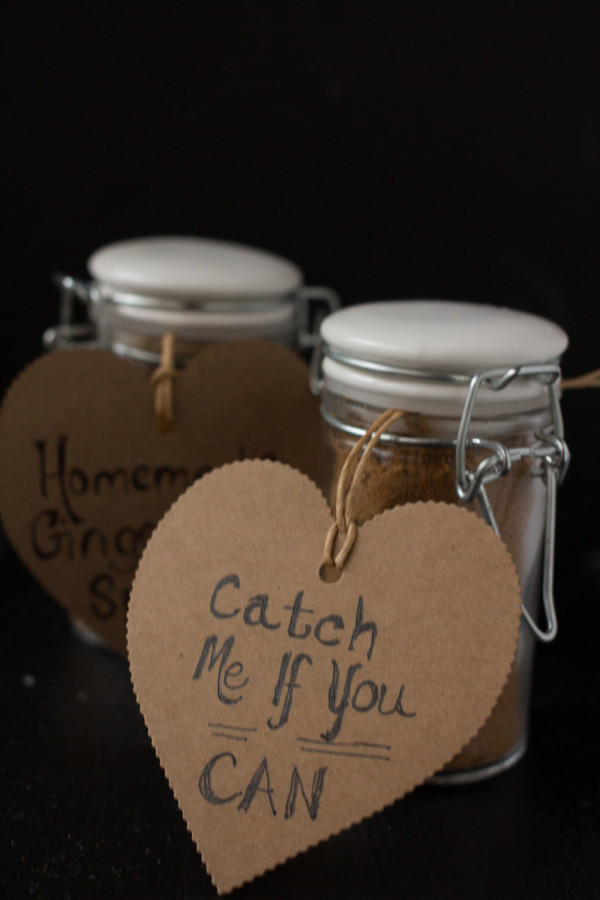 Gingerbread is popular all over the world. In Germany, gingerbread often includes star anise and coriander seed. Swedish gingerbread recipes often call for coriander and cardamom. In France, Pain D'epices is loaded with ginger, cinnamon, cloves, nutmeg, and anise seed. I've taken a cue from both international and domestic recipes in creating my gingerbread spice blend.
It's spicy, sweet and full of the best holiday flavors. I've been putting it in everything from my morning coffee to my  yogurt and oatmeal- oh and of course in every darned cookie, cupcake, and muffin I make.
Best of all, this is a thoughtful, useful and thrifty gift. I found these adorable spice jars at World Market for 99 cents each. Spices are often on sale this time of year, as well, so for a $25 investment and a little time, you can have six little gifts. If you'd like to do a bit more, how about giving a little gingerbread man cookie cutter as well? I also picked up my gift tags at World Market and wrote the gingerbread-themed messages like "Catch Me if You Can" and the Shakespeare quote from above. This recipe is easily doubled or tripled for more gifts!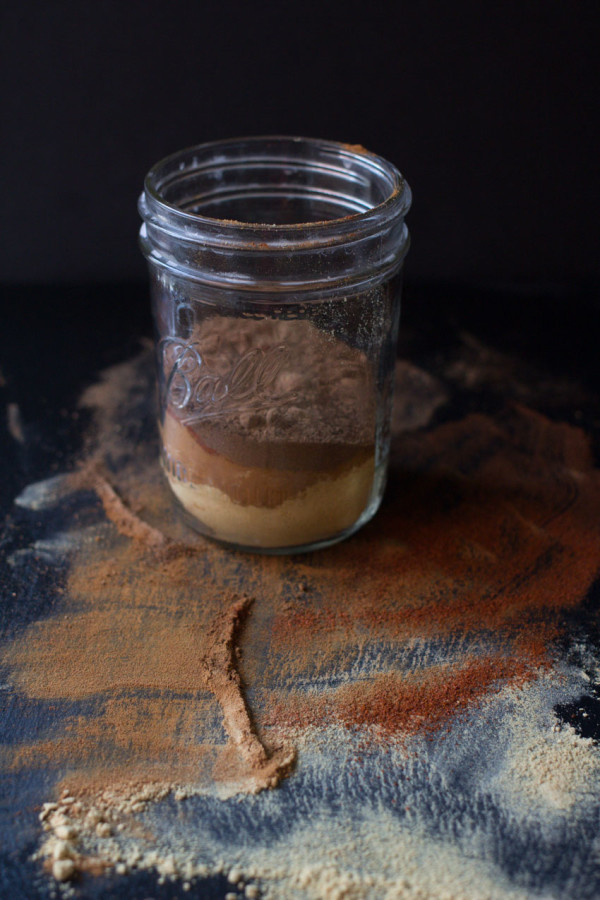 Happy Holidays, my friend. I'm calling this Gingerbread Week here at The Tomato Tart because I've got four awesome gingerbread recipes from gluten free chocolate crinkle cookies to gingerbread marshmallows and a naughty spiced hot chocolate with spiced rum! I'm also participating in a HUGE giveaway with $800 in prizes.
Rating 5.0 from 1 reviews
Prep time:
Total time:

This is a perfect little hostess gift
Ingredients
DIY Gingerbread Spice Mix for Homemade Holiday Gifts
½ cup powdered ginger
½ cup ground cinnamon
¼ cup ground allspice
3  tablespoons ground nutmeg
3 tablespoons ground cloves
1 tablespoon finely ground black pepper or ½ tablespoons ground cayenne
Instructions
Mix all ingredients together and pour into decorative jars for giving.