Ginger, orange zest, and honey flavor this whipped ricotta. Simple enough to whip up any time, enjoy this creamy treat with either sweet or savory flavors. It pairs beautifully with toast and figs, with prosciutto on flatbread, or even over waffles! Jump straight to the recipe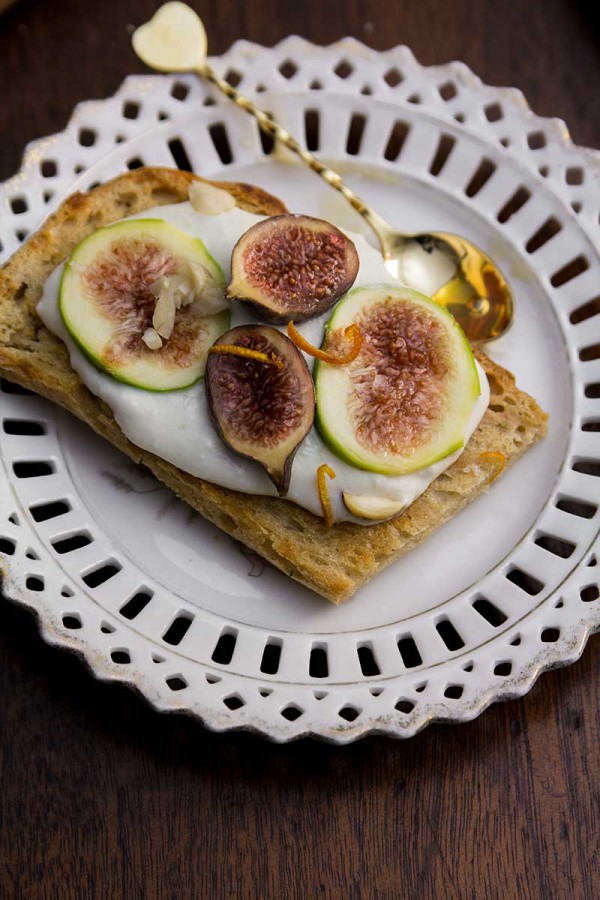 This post is sponsored by Gourmet Garden. I have received compensation and product in exchange for creating this recipe. All opinions are my own, and I only work with brands I love and feel will be useful for my readers.
Whipped Ricotta with Ginger and Honey: Simple & Tasty Appetizer
Every home cook needs to have a few tricks up her sleeve. Me, I'm the queen of the quick and easy appetizer. You never know when you might need to whip up something tasty for unexpected company or really you might just need something to snack on with your wine. You know… the glass you have going while you're cooking dinner? No? Me either.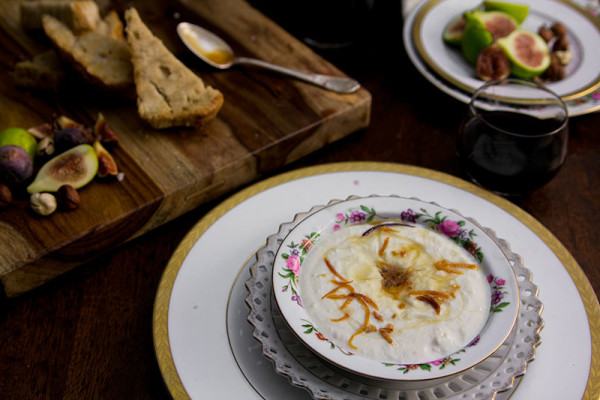 This simple whipped ricotta with ginger, honey, and orange zest walks the line between sweet and savory. It's just ever so slightly sweetened with a bit of honey, so you could pair it with anything from prosciutto to sweet or savory waffles. When I served this, recently, I paired it with lightly toasted hazelnuts, grilled gluten free sourdough, and fresh figs. I saved the last ½ cup to spread on the bottom of a peach galette and it was simply divine.
If you've never had whipped ricotta, you're in for a real treat. When you beat air into ricotta, it transcends its destiny as mere ravioli filling, and it becomes something all together sexier. Smoother, lighter, fluffier. Add to that the spicy punch from ginger and a pop from orange zest, and this simple cheese mousse becomes complex and company-worthy.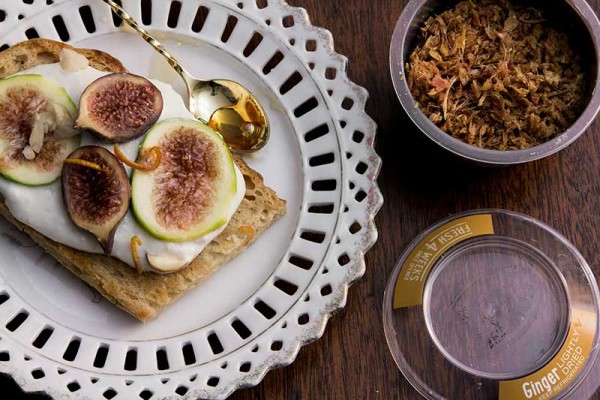 Since there are so few ingredients in this, quality is extra important. I used Bel Fiore ricotta, local raw orange blossom honey, blood orange zest I saved and froze when making this blood orange marmalade, and Gourmet Garden lightly dried ginger. The fantastic thing about the lightly dried ginger in this dish is that it doesn't add any liquid. The drier the ricotta mixture, the smoother and lighter this whipped ricotta will be.
So, pour a glass of wine, and enjoy this ginger and orange whipped ricotta with friends, your sweetie, or just yourself and a really good book.

For best results, strain the ricotta before whipping. Line a sieve with cheese cloth or paper towels and pour the ricotta in. Rest the sieve over a bowl and lightly weight the ricotta. Let rest in the fridge for 20-30 minutes.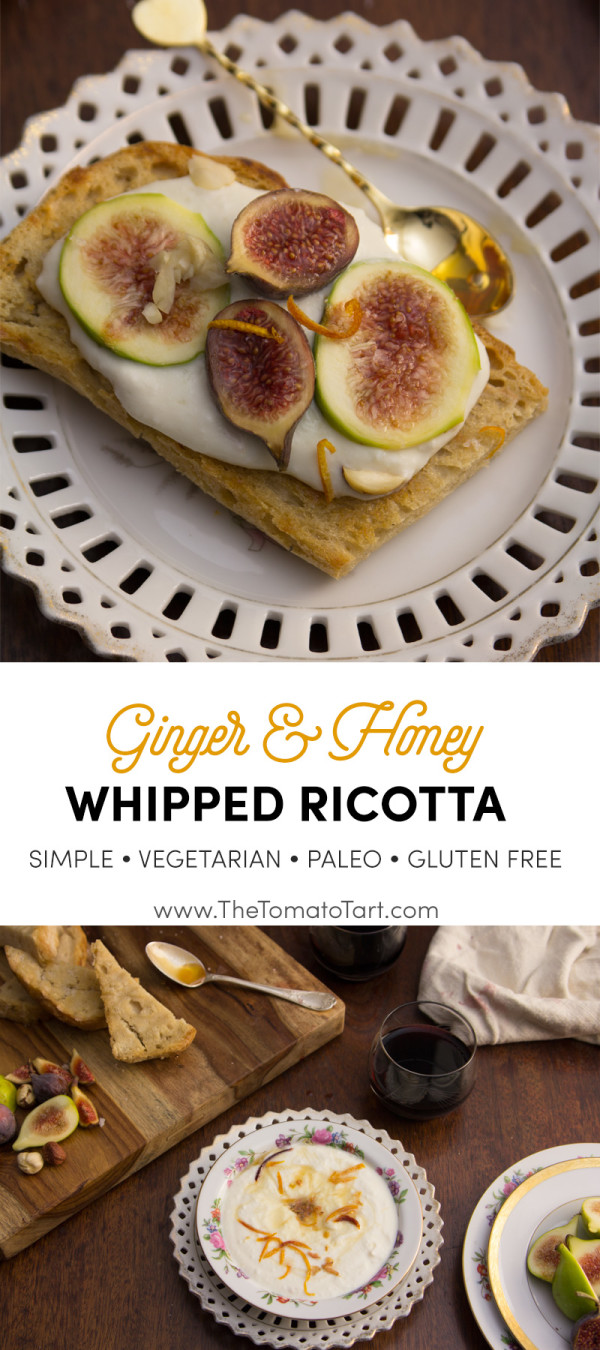 This whipped ricotta is kissed with the flavors of ginger, honey, and orange zest. It's super simple and moves from sweet to savory with ease.
Ingredients
2 cups ricotta, strained
¼ cup mascarpone or crème fraiche
1 teaspoon Gourmet Garden Lightly Dried Ginger (plus extra for garnish)
2 tablespoons light honey (plus extra for drizzling on top)
1 tablespoon finely grated orange zest (plus extra for garnish)
pinch of sea salt
Instructions
Blitz ricotta and mascarpone (or crème fraiche) in a food processor until smooth and creamy. Add ginger, honey, orange zest, and salt and blend until combined. Serve topped with extra orange zest, ginger, and honey.