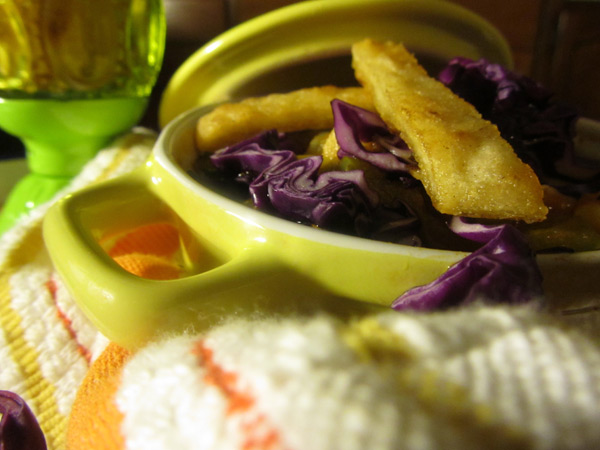 My neighborhood has two very distinct personalities and nowhere is it more apparent than in my favorite two markets. One is Bi-Rite market; it is a foodie Mecca featuring the most glorious heirloom veggies, specialty products, artisan cheeses, a deli counter that will make a grown San Franciscan weep. The other is Casa Lucas which also features awesome produce, they've got the yummiest requeson, and really nice little chorizo though they have no other meat counter to speak of. Tonight I found plantain flour. It was a different kind of specialty product than one might find at Bi-Right but no less special.
I love my two markets. I shop often enough at each that I have a rapport with the people who work there. Each has it's own rhythm and I feel happy and at home in both places.
Tonight was a Casa Lucas night. I had some handmade tortillas from La Palma that were stale and needed to be used which meant it was a perfect night for tortilla soup. After last night's heavy dinner, though, the soup was going to be vegan! So, here's my light and spicy vegan soup with homemade tortilla strips.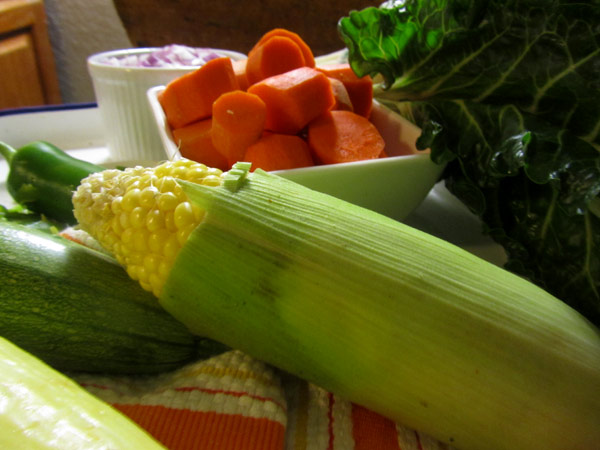 INGREDIENTS FOR THE SOUP
4 cups vegetable stock
4 carrots (chopped into 1 inch sections)
½ red onion diced
1 jalapeño (sliced into ½ moons)
2 ears corn (removed from ear)
2 summer squashes (sliced into rounds)
2 cups chard cut into a chiffonade
1 ½ tbsp smoked paprika
½ tbsp cumin
{ 4 comments }