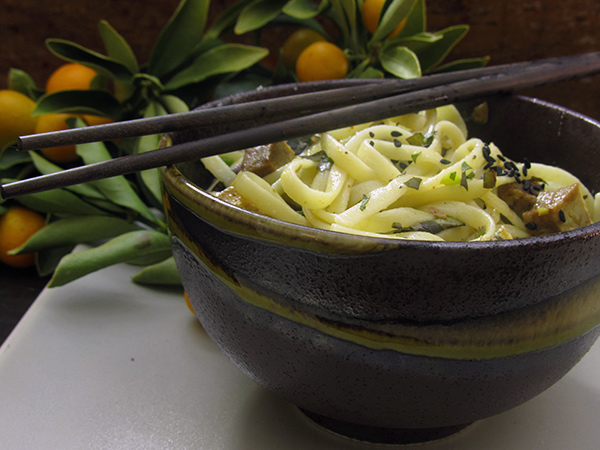 Weird fact: I was baptized at The Empress of China Restaurant a fabuluously over the top Chinese restaurant. In it's day it was quite a spectacle- frequented by the likes of the rat pack and Ms. Jayne Mansfield. It was pure Hollywood glamour. Today it is still a major tourist destination. The restaurant is a gilded fairytale of a place -trimmed in kingfisher feathers, filled with dazzling jade pieces, Han Dynasty antiques, and sitting high atop San Francisco's China Town.  I was only months old for my first trip there, and I believe this is when my obsession with all things Asian may have started.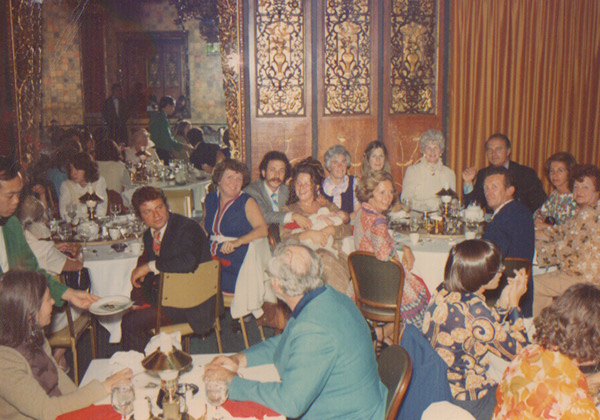 Seriously, I was the world's youngest and strangest Asiaphile. I sat for hours in front of the mirror trying to coax my eyes into an almond shape. I even went through a phase where I would only sleep in Mandarin silk pajamas and little cheongsoms. We spent lots of time in China Town when I was a kid, and at the Asian Art Museum. My parents were very encouraging of my passions.
My favorite restaurant in the world, though, was Key Joon's owned the dandy proprietor of The Empress of China, Mr. Key Joon. Key Joon's was located in Burlingame, California on the San Francisco Bay.  Also swankly decorated, Key Joon's featured a fabulous aviary with live peacocks and other exotic birds. It must have been 30 feet tall and spanned the entire length of the restaurant. The waitresses were even more glamorous than the elegantly plumed peacocks and everyone knew my family here- a little girl's dream.
Today, I've given up on almond-shaped eyes, but I am still admiring of Asian art, food, and culture. I am a practicing Buddhist, and I even have a cheongsam (va va va voom). Tomorrow is Lunar New Year, and I've been getting into the spirit of things by eating a lot of citrus and wishing a "gung hay fat choy" to the lovely ladies to sell me my kumquats on branches and my giant pomellos at the market. Also, I made this really yummy vegan pasta that I think is pretty perfect for a gwai lo (it means "nice girl" in Cantonese, look it up) like me.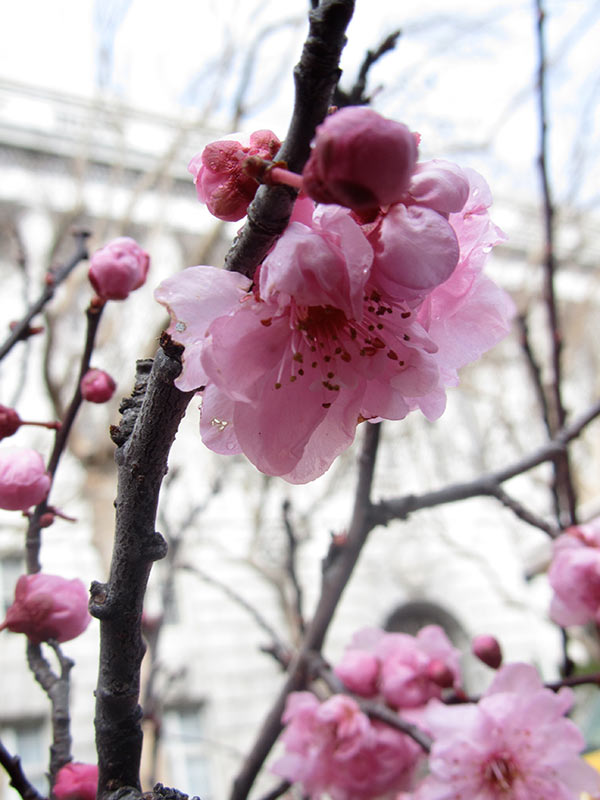 Do you have Lunar New Year Traditions? Tonight, I am making orange flavored tofu. Tomorrow, I will light incense and have a little reflection and give some coins to Buddha. Pomellos and kumquats fill my house right now. I love this time of year.
INGREDIENTS
1 package linguini
1 cup of reserved pasta water
1 lb shitake mushrooms* roughly chopped
3 stalks green garlic (white parts only)
6 scallions
1 3 inch knob of ginger) microplane grated
2 tbsp sesame oil
large handful of cilantro roughly chopped
1 teaspoon black sesame seeds- (white color=death and is bad luck at New Year)
1 package baked tofu (I used Hodo Soy's tea-infused tofu- TO DIE FOR)
½ teaspoon habañero powder to taste
1 tbsp grapeseed oil
salt and pepper to taste
Boil water for linguine & cook according to package instructions
Sautee green garlic for about 1 minute in grapeseed oil over medium heat
Add the mushrooms and a little bit of salt and pepper and sautee for about 5 minutes until mushrooms begin to shrink
Add the ginger, scallions, & tofu and cook until just heated stirring often to make sure nothing sticks,
As soon as pasta is done, add the sesame oil, sesame seeds, and habenero powder to the tofu and mushroom mix
Add pasta when in is done along with 1 cup of reserved pasta water. Raise heat to medium high, toss in cilantro, finish with salt and pepper, and cook until all water is absorbed and pasta is well-coated
*If you have a mushroom vendor at your farmers market, ask if they have "ugly" shitakes. They would never pass muster at a restaurant or in a super market, but I get these from my mushroom guy for a RIDICULOUSLY cheap price, so I eat amazing mushrooms on a budget. This week, I got an entire sandwich bag full of mushrooms for $3!