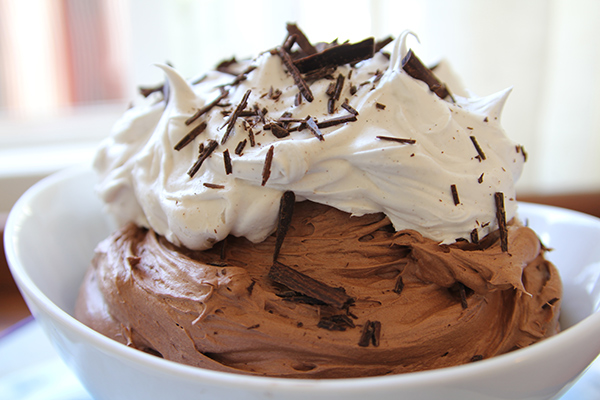 My friend Irvin of Eat the Love hosts a monthly party at 18 Reasons, the nonprofit run by the incredible Bi-Rite Market. It always has a theme, and this month's was mom's best dessert. Although my mother was a marvelous cook, dessert (if we had it) was often just berries in Grand Marnier with a bit of ice cream. While I adore that, something in me, can't show up to a dessert party with macerated berries when people know I eat a mostly vegan diet. It just seems too easy.
Now my grandmother, she made dessert! Tarts, lovely gateaux, crème puffs, everything you can imagine all from scratch. When I was a child, though, I loved chocolate mousse. It seemed so glam in the 1970's airily whipped chocolate sometimes, scented with orange liqueur and topped with a single berry. I loved it most when she served it in her crystal stemware.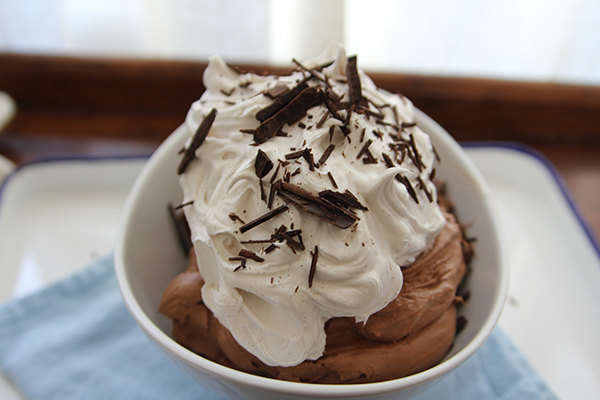 So, chocolate mousse, I would make- and I would top it with whipped crème scented with orange and sprinkle it with vanilla beans—and I would make it vegan. So there!
This month's dessert party was so fun. I did have a tiny taste of everything- all of those homey-flavored desserts were amazing- I'm totally NOT telling my favorite. Who wants to insult anyone's mom, right? I loved that everyone got super excited when they saw chocolate mousse. A couple of people said it brought them back to childhood. The best part is that people seemed genuinely shocked that it was vegan and soy free at that! Thanks, Irvin and 18 Reasons for hosting DIY desserts. They're always a blast. To see photos of  May's event, check out the gallery at the bottom of this page.
What is the best dessert your mom made? Do you have the recipe? Please share in the comments below!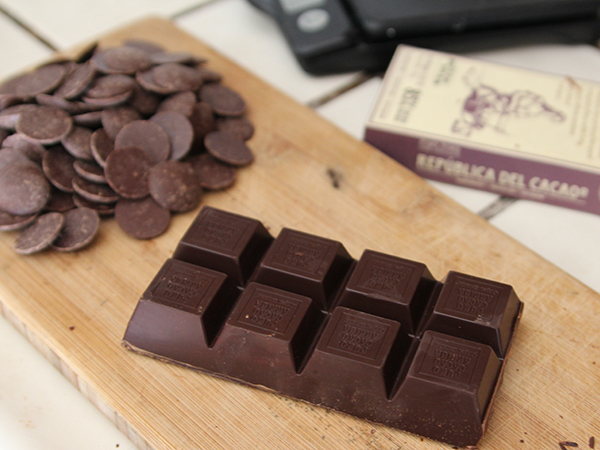 INGREDIENTS
Two 16oz containers of Mimic Crème Healthy Top(very cold)
15 oz very good chocolate- I used a little 72% and a lot 85%  (finely chopped)
1 teaspoon vanilla extract
½  teaspoon pure orange flavor
½ vanilla bean scraped
small amount of chocolate shavings for garnish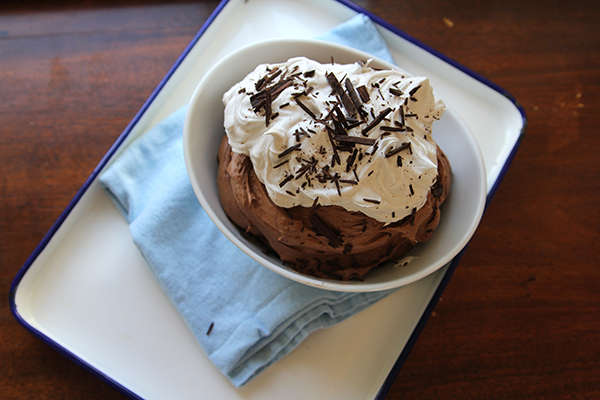 INSTRUCTIONS
chill your metal mixing bowl and beaters with the mimic crème in the freezer for 30 minutes
set a bowl inside a pot of gently boiling water so it sits just above the water line.  Lower to a simmer. Melt chocolate- stirring with a wooden spoon. As soon as chocolate is all melted, remove from heat and allow to come to room temperature.
Place all of mimic créme into your chilled mixing bowl and beat on high for 3-5 minutes until medium peaks are formed.
Scoop out ¼ of the mixture and place in a separate bowl (this will become whipped crème)
Fold in ½ of the whipped mimic crème from the mixing bowl into the melted chocolate- gently folding until there are just some chocolate streaks remaining. Be very gentle.
Fold in ½ of the remaining crème- again gently and being careful not to overmix
And then the final amount of crème and mix until well combined. Scoop into your serving dish(es).
Add the crème that you set aside back to the mixing bowl and add in the vanilla extract, vanilla bean, and orange extract. Beat for just a few seconds until the ingredients are combined.
Top the mousse with the whipped crème and allow to set in the fridge for at least one hour (up to four)
When ready to serve sprinkle with shaved chocolate or orange zest.