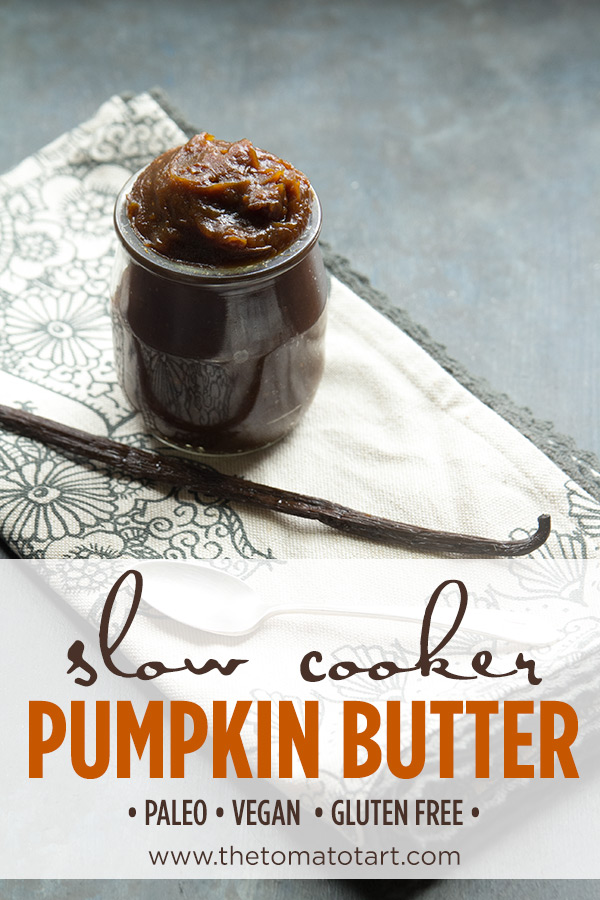 Paleo Pumpkin Butter in the Slow Cooker
This is my second year participating in National Blog Posting Month (NaBloPoMo), and this time it is kicking my butt. Perhaps it's because I'm a bit sick and taking antibiotics. Perhaps it's because I'm going through the difficult legal process of applying for a conservatorship of my step grandmother. Perhaps it's because… creating a blog post every day for thirty days is HARD!
I don't remember last year being so difficult, but maybe NaBloPoMo is kind of like childbirth where some sort of super hormone kicks in and erases the insane amount of pain. It is said that if the pain was recalled in vivid detail, no one would have a second child… or do a second round of NaBloPoMo.
Because I haven't been feeling great, I've been relying on my slow cooker even more than usual. Being able to make something totally fantastic while not having to stand over a stove is a total win right now.
Today is my
baby brother's birthday
. Last year, I bought him a
Crock Pot
* for his special day. He was a little bit surprised, as my brother's kitchen skills are limited to killer burgers and outrageously awesome sauces. I should say, they were concentrated in those areas. We were talking on the phone the other day, and he said, "I feel like my slow cooker makes me look like a great cook, and really, I'm just chillin' while it does all the work."
*This is an affiliate link. If you buy it, I receive a small portion of the sales price. Yay, more monies for paleo pumpkin butter!
Now, perhaps he was being a little humble, but maybe not. I tell my slow cooker that I love her. No joke. She takes care of business while I'm sleeping or watching movies. (or if it's November, while I write blog posts). That makes her a really good friend.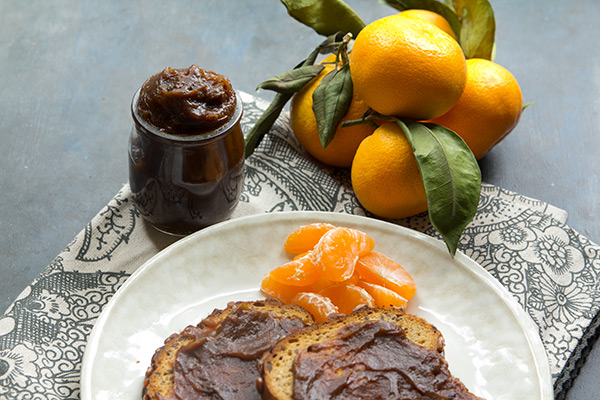 So the other day, I was thinking about breakfast and my morning yogurt bowl and I had a thought… homemade paleo pumpkin butter… in yogurt. Yes. Problem was I didn't have any paleo pumpkin butter (or any other kind) and since I'm not feeling well, I didn't feel like getting dressed and going to the store. So, I devised a plan that involved my slow cooker and some pantry ingredients. Guess what? Best. Pumpkin. Butter. Ever.
So, you should totally try it. It's easy. It tastes amazing in yogurt, it's great on toast, and you may think me strange, but I ate it on a slice of apple with shaved parmesan and it was kind of life changing.
So once you've had the Best Pumpkin Butter Ever, you might want to keep a jar or two handy. The bad news is this isn't a canning recipe because it is no longer advisable to can pumpkin butter. BUT… you can make a double batch and freeze half.
What do you put your paleo pumpkin butter on? Send me your ideas, I'd love to try.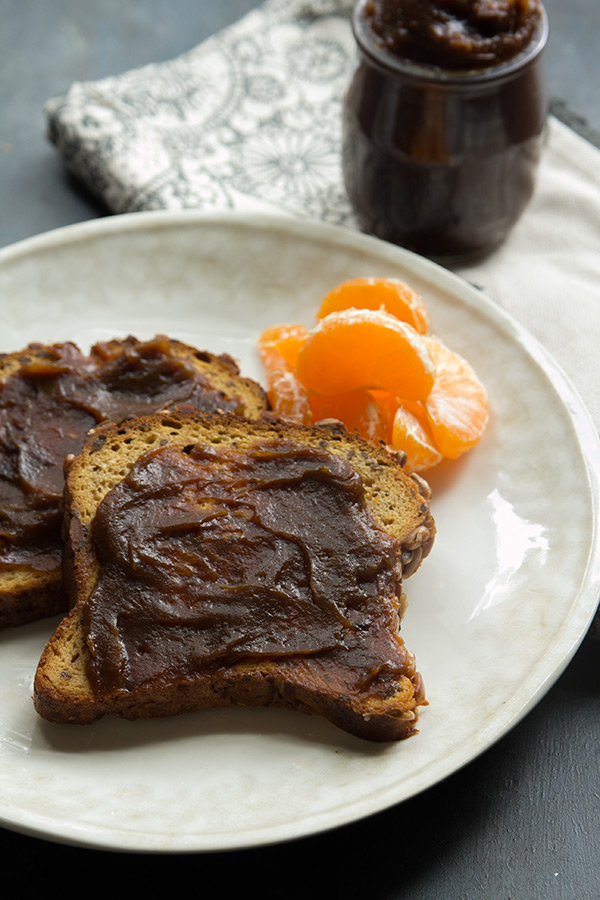 Makes about 3.5 cups of super concentrated pumpkin butter.
2 15 oz cans of pumpkin
½ cup ruby port
1 cup coconut sugar
¼ cup maple syrup
1 vanilla bean, scraped
pinch of salt
pinch of black pepper
pinch of cayenne
1 tablespoon of cinnamon
Add pumpkin, port, coconut sugar, maple syrup, vanilla bean (seeds and pod) , salt, pepper, and cayenne to your slow cooker. Stir together, cover, and turn heat to high for three hours.
Remove lid and stir in cinnamon. Cook on high for a half hour with the lid off. Check consistency. It should be thick and almost caramelized. You can continue cooking with the lid off in half hour increments until you reach your desired consistency. I let mine go for 1.5 hours without the lid, but cooking temperature can vary greatly depending on brand.