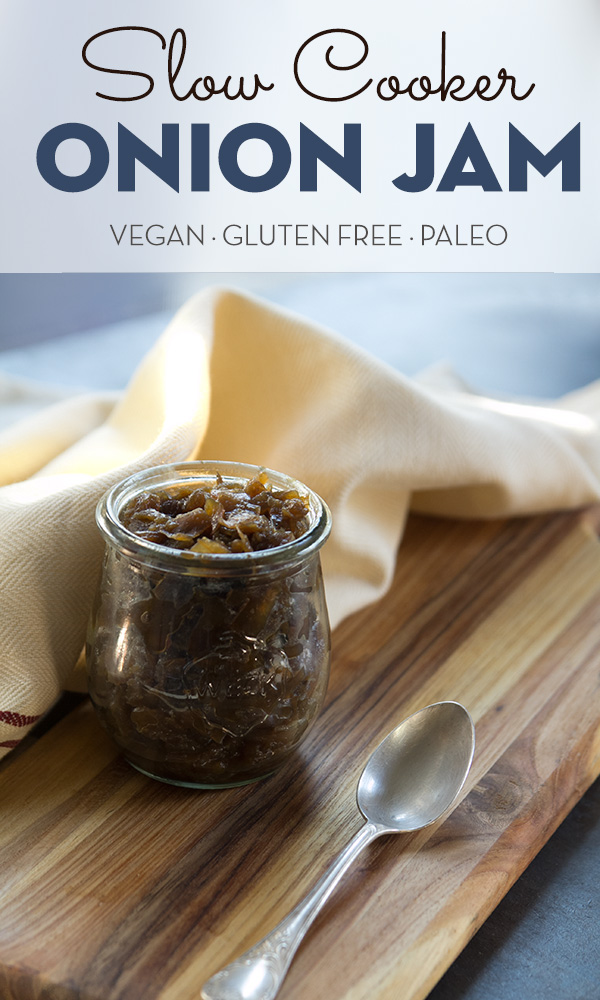 Slow Cooker Onion Jam
I was the kid with brown bread. Between the slices lay rare roast beef and Dijon mustard. While the other kids had bologna and Wonder Bread and Twinkies and cookies, my food was decidedly homemade.  Even my peanut butter sandwiches had jam instead of the more socially acceptable jelly.
My lunch wasn't the only thing that made me different. I dropped out of the Brownies after my first meeting (they slept outside… IN. TENTS.), I refused to play sports, or go to camp. I was prone to precociousness and wore a full-length fur coat over my school uniform. I was, in a word, weird.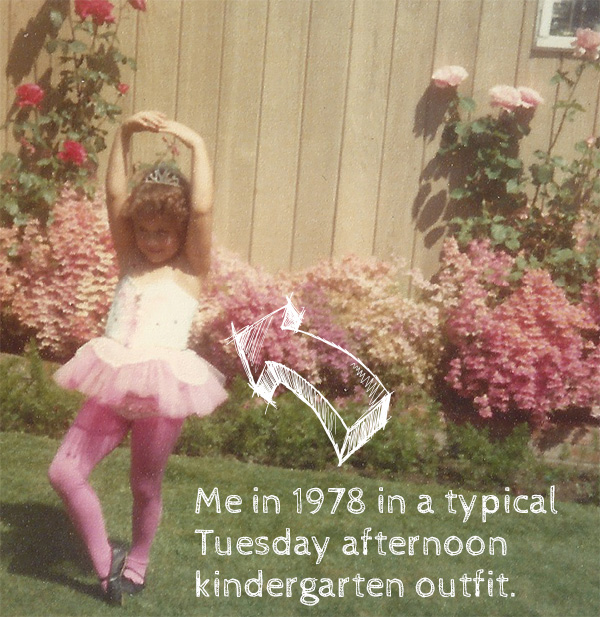 Then there was the matter of my name, not Stacy or Michelle or Wendy or Heather, but Sabrina. Never a California license plate keychain or a lunchbox with my name on it. Basically, I was doomed.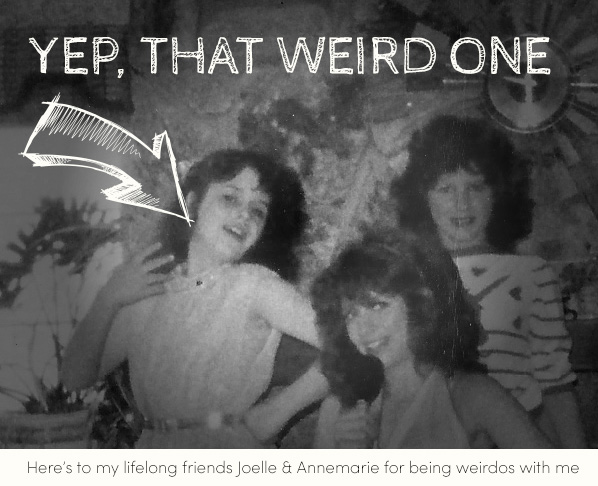 When you're in a conventional little town in a conventional Catholic school, having rather unconventional parents who aren't even Catholic, you can't count on high social status.  When you are 9 years old, there is no place for the weird kid, the chunky jam, or the brown bread.
But then, if you're lucky, you learn how to love your weirdness, celebrate it, and when you grow up, you can eat any kind of jam you like.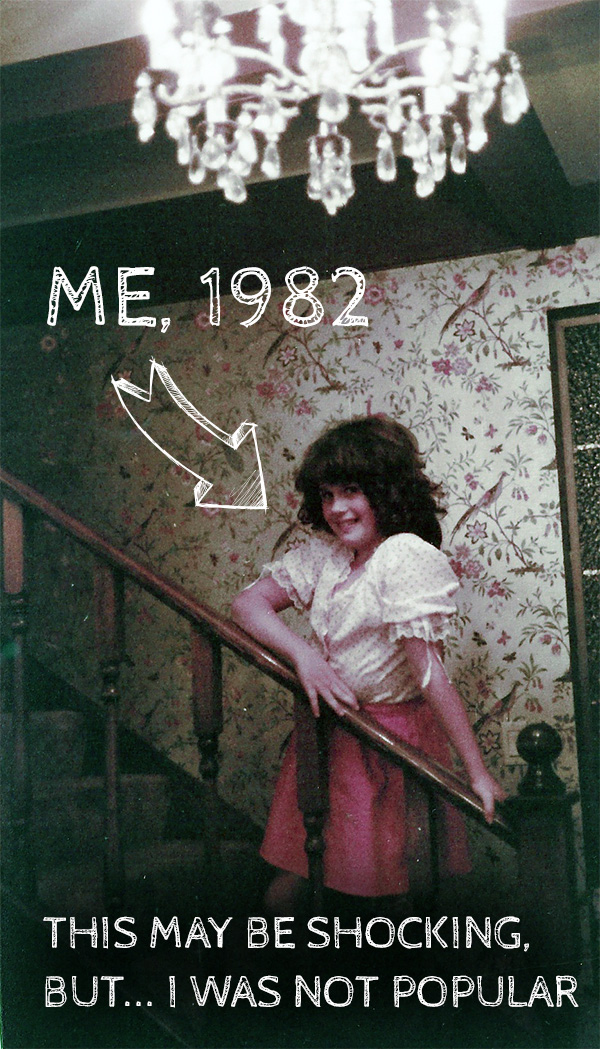 My first stab at homemade jam was tomato. Yep, tomato jam (told you I'm weird). Next I moved on to things like blueberry jam with ginger and spiced plum jam. To this day, I still haven't made plain strawberry jam- a fact I mean to rectify this June.
A few years back, I bought a jar of garlic and onion jam. Now, I have a little quirk, I don't love roasted garlic. I find it too weirdly sweet and it doesn't sit well with my palate. I liked the idea of the sweet/savory jam, but I wasn't on board with the execution. Many homemade onion jams followed, some with balsamic, some with wine, some with bacon! It wasn't until I made this onion jam that I knew I had to share a recipe with you.
Firstly, I used my slow cooker instead of my usual stovetop method. The Crock Pot makes it simple and care free. Secondly, I upped my game with bourbon, smoked sea salt, and maple syrup. This flavor combination totally knocked my socks off. We've had it on grilled cheese, in gravy for poutine, and also on little toast rounds with Parmesan, basil, and pomegranate seeds. I may have also eaten more than my share right off a spoon. Don't judge.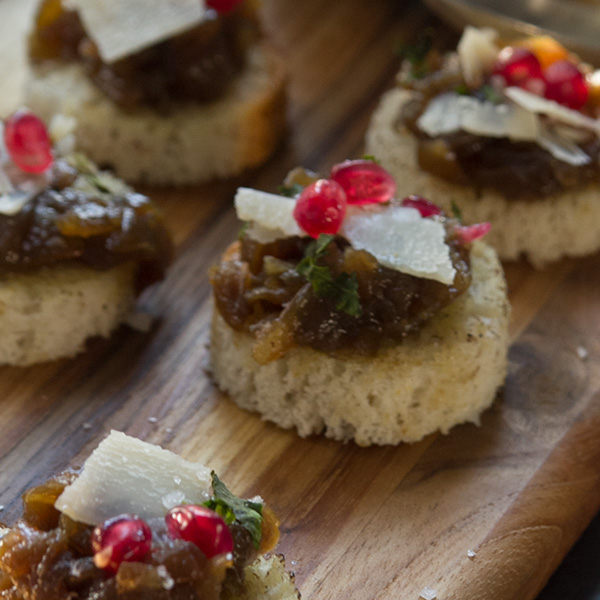 So, my friends, here's to you for being different, for being weird, for loving brown bread, Dijon mustard, homemade mayonnaise, and onion jam.
If you need it, here's a tutorial on the quickest easiest way to chop onions.
INGREDIENTS

2 tablespoons olive oil
3 lbs onions, ½ inch dice
6 oz bourbon
4 oz maple syrup
¼ cup coconut sugar
1/2 teaspoon smoked sea salt (more to taste)
2 teaspoons cracked black pepper
Pour oil into the slow cooker and tilt crock back and forth until oil coats the bottom. Add onions, bourbon, maple syrup, coconut sugar, salt and pepper. Cover and cook on low for 8 hours.
Remove the lid from your slow cooker and cook uncovered on high. Check back every hour, scraping any onions off the side. Cook until liquid is gone and the onion jam is thick and dark. This took 3 hours for me, but will vary depending on your slow cooker and how juicy your onions were.
 Taste one last time and add more smoked sea salt if needed.