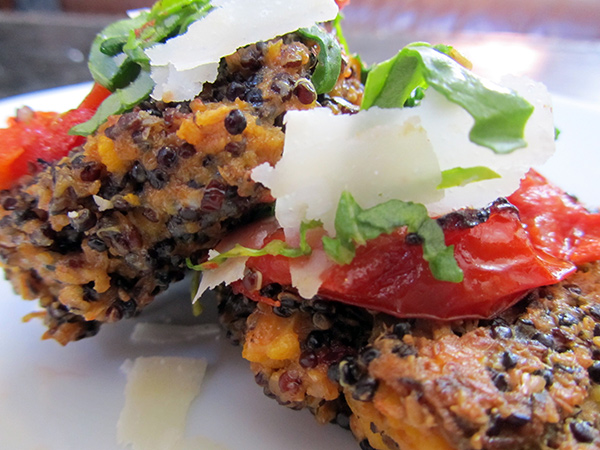 Gluten Free Quinoa Cakes with Broccoli and Cauliflower
I am in the midst of a move, which means I'm packing boxes, cleaning house, and sneaking in my writing time just about whenever I can. Cooking, however, has just not been on the list of priorities. This is partly because I'm so incredibly busy, partly because I am ready to say goodbye to my old kitchen with it's funky stove, mismatched 80's tile and hideous cabinetry (one cabinet actually has $25 marked in grease pencil high in the corner). I am so ready to move into our new 1940's era house which still has it's 1940's era tile (turquoise and black!!), even the paper lining the shelves in the cabinets is adorably vintage and in great condition. New appliances are on the way, AND I got to pick them out and contributed some extra money to upgrade them.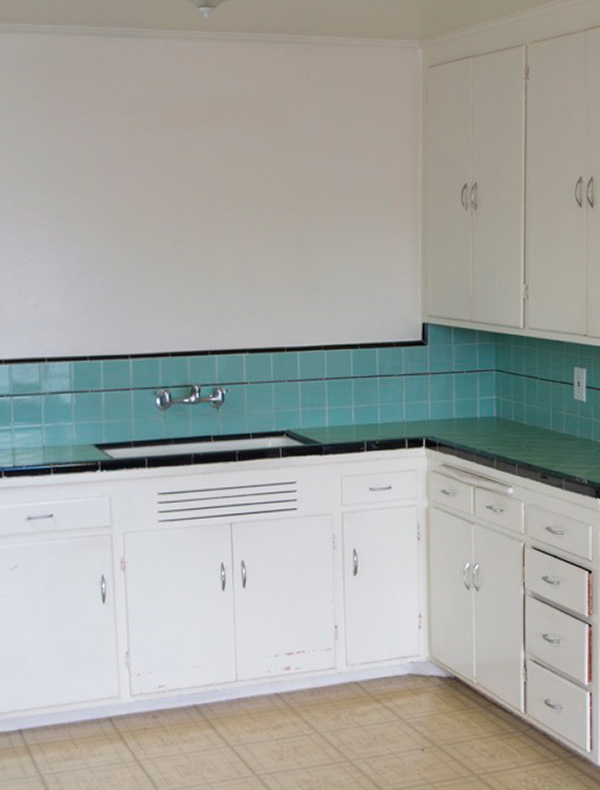 This house is so perfect for us. In the past, when I've closed my eyes, and pictured a home, it looks like this, with light streaming in from all sides. With mouldings that feature little details like swag bows. With skylights all over and a basement for hanging charcuterie and keeping my home canning projects! With a big garden (well, pile of weeds which will soon be a garden). With plenty of space for Joshua to work on his various projects but not be too far away like he was in our last house.  It's just perfect.
But back to the present… take out! In the form of sushi, dim sum, Mexican, Chinese, more Mexican, a bit of charcuterie and cheese. I feel like I've gained 10 pounds, but the scale is packed, so I haven't faced that reality.
This is a go to recipe I love. It's simple and hearty, and it looks so elegant. Oh, and the best part, next time you make quinoa, make a double batch, and set some aside so you can make these tasty cakes. They're excellent for brunch, lunch, or dinner.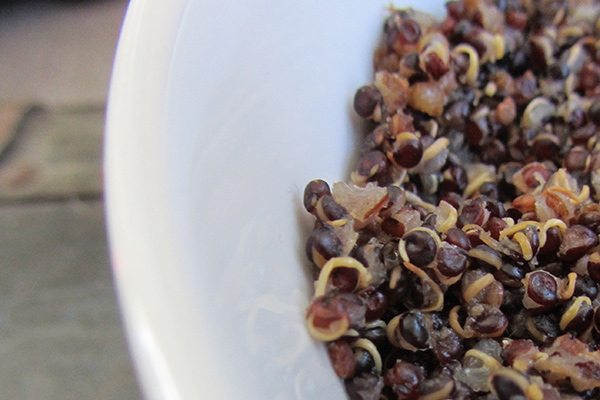 FOR THE QUINOA CAKES
1.5 cup cooked black quinoa
2 tbsp golden flax seed meal
1 egg beaten
½ cup grated Parmesan
½ lemon juiced + zest
2 tbsp olive oil
1 tbsp smoked paprika
smoked sea salt  (about ¼ teaspoon)
fresh black pepper
½ cup steamed broccoli and/or cauliflower finely chopped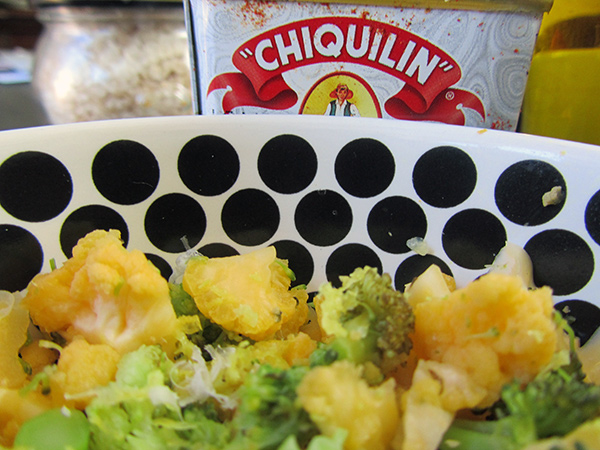 FOR GARNISH
roasted tomatoes (recipe follows)
hand full of arugula- sliced very thinly into a chiffonade
parmesan cheese, shaved
FOR ROASTED TOMATOES
Slice tomatoes ½ inch thick
Salt your tomatoes and rest them on a paper towel, flipping once
Line a sheet pan with parchment paper
Pre heat your oven to 450º
Press tomatoes with paper towels to remove moisture
Roast for 15 minutes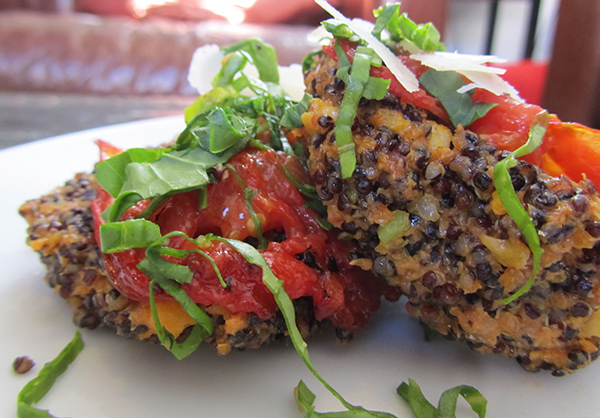 FOR QUINOA CAKES
While tomatoes are roasting, mix all quinoa cake ingredients
Refrigerate for 20 minutes
Heat enough oil generously cover the bottom of a heavy bottom sauce pan – on medium high
Form quinoa mixture into palm sized patties and add to the pan
Flip as soon as they've formed a crust (gently check at 3 minutes)
To assemble these cakes, just add a roasted tomato, some chiffonade of arugula, and shaved Parmesan.  I also had one topped with a fried egg. It was truly divine. I hope you enjoy this yummy and healthy treat. I know I'll be making some and enjoying some summer tomatoes as soon as we're in our new place.