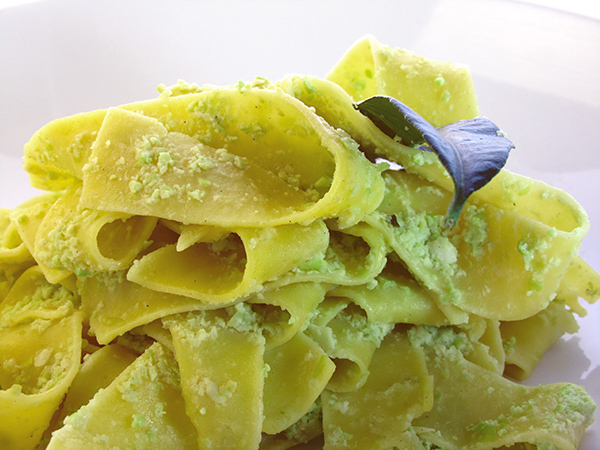 An elegant lunch makes me feel like a lady- especially in this weather where I can take enjoy it outside on my (admittedly tiny) patio. While I love the idea of pesto, I actually don't really love pesto. I find it's often heavy and oily and after being struck with pine mouth last Thanksgiving, I am completely pine nut phobic.
This recipe plays up my long time obsession with kaffir lime leaves, which I always keep stocked in my freezer and my deep love of yuzu. Anyone who knows me will tell you that citrus of any kind will raise my eyebrow. Asian citrus; however; blows my skirt up in that full on Marilyn sort of way!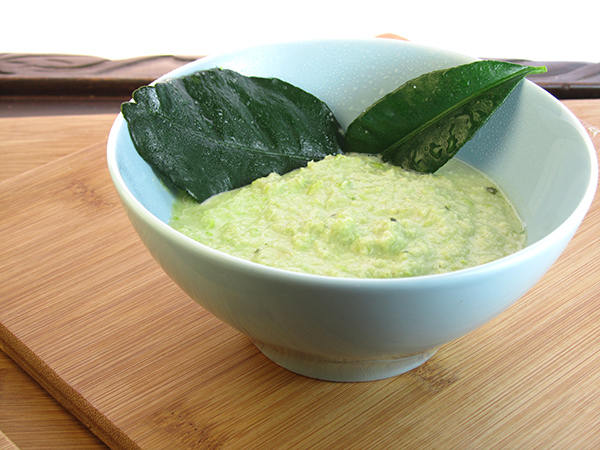 While I try to stay away from soy because it can trigger migraines for me, this was an experiment to see if  it was only tofu that was a trigger. Unfortunately, I will not be eating this again as I got a horrid migraine shortly after having a fabulous lunch, but I will it with fresh fava beans, fresh or frozen peas, or even fresh garbanzos! This recipe is so delightful, and so incredibly easy there is no reason not to eat it.  One note, the matcha green tea is not necessary, but it adds a little depth of flavor and ups the green color of the dish, but go easy, the stuff is powerful, and nobody wants Shrek pasta.
INGREDIENTS
3 cups thawed frozen organic non GMO edamame
¼ cup grapeseed oil
4 kaffir lime leaves
1 tablespoon yuzu juice
2 cloves garlic
pinch of matcha green tea powder
pinch of white pepper
pinch of salt
Pasta of your choice- I used a vegan parpadelle- Cooked to al dente in well-salted water.
¼ cup of reserved pasta water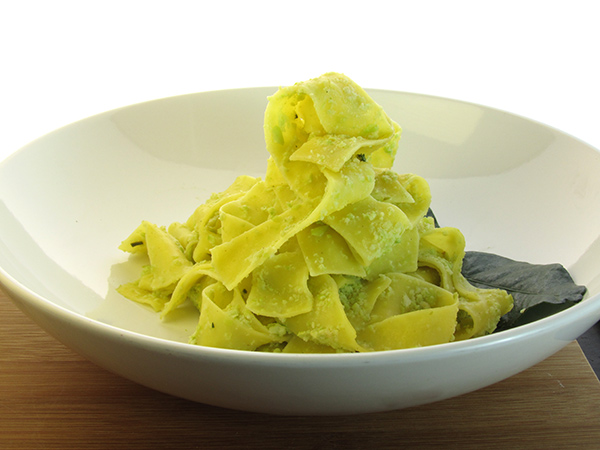 INSTRUCTIONS
Add edamame, kaffir lime leaves, yuzu juice, garlic, green tea powder, salt, and pepper to food processor and process until mostly smooth- I like some texture.
Add grapeseed oil and pulse five or six times in one second pulses until just incorporated.
In a large skillet, over medium heat, toss edamame pesto with pasta and add pasta water a little bit at a time until desired consistency is reached and cook until pesto is warmed through.
Add more salt and pepper to taste- if desired.
Serve- you can twist pasta into a tall tower for pretty presentation and top with another lime leaf.