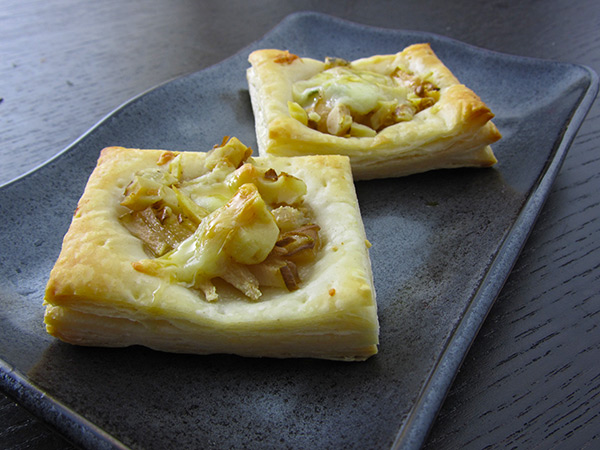 eco.love wine is one of the coolest wineries in the world. They are the very first carbon-zero winery which means they are committed to sustainable farming practices, they use the most environmentally sound bottles and inks, and they're helping to restore the wetlands around their vinyard.
The McBride sisters, Robin and Andrea, run the winery. They generously donated wine for my Thanksgiving celebration and I was thrilled to do a wine pairing for them for the Winter Holidays as well.
The Riesling from eco.love is made from grapes grown in the Nelson and Marlborough region of New Zealand. At first whiff, I get citrus and flowers and upon drinking I'm met with bright flavors of fruit with a hint of spice and a nice acidy finish.  I was immediately struck with the idea to make a Riesling and thyme caramel and the rest of the appetizer just came together from there.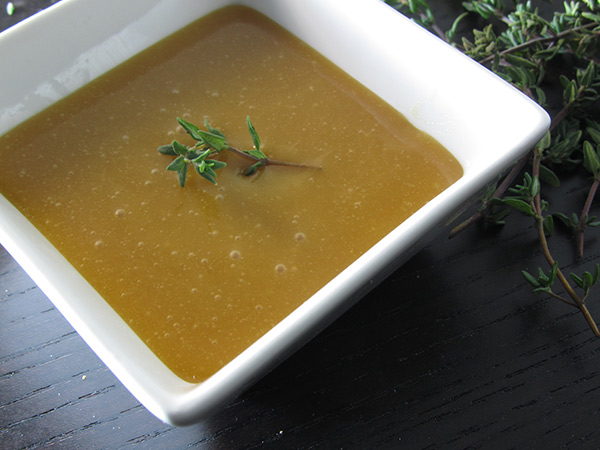 INGREDIENTS FOR PUFF PASTRY SQUARES
1 package of frozen puff pastry (I like the Trader Joe's Brand and French Picnic- the Pepperidge Farms uses hydrogenated oils)
1 firm, but ripe pear- cut into tiny matchsticks
Gorgonzola cheese for slicing
½ cup walnuts chopped
INGREDIENTS FOR RIESLING AND THYME CARAMEL
1 cup of eco love Reisling
½ cup of organic WHITE sugar
large sprig of fresh thyme
2 tablespoons of butter cut into small pieces
good quality sea salt to taste
INSTRUCTIONS FOR CARAMEL
Dissolve sugar in the Riesling over a medium-high flame in a small, but heavy bottomed saucepan stirring once or twice
Once the sugar is dissolved, bring to a boil add thyme and reduce to medium watching closely (not stirring) until the mixture turns a dark golden color.
Immediately remove from heat and add butter 1 small piece at a time- whisking to incorporate.
Whisk in salt
INSTRUCTIONS FOR PUFF PASTRY SQUARES
Preheat oven according to package instructions (usually 400º) and line a cookie sheet (or two) with parchment paper
Cut puff pastry into 2 inch squares. Work quickly to avoid getting your dough warm.
Put a little bit of pear and a little bit of walnut in the center- then top with a slice of gorzonzola careful to leave room around edges so that pastry will puff up
Bake on a parchment paper lined cookie sheet according to package instructions- The edges should be golden brown and quite puffed up
Remove from oven and immediately drizzle with a bit of the caramel. Serve warm.