These paleo-friendly gluten free brownies are hiding a heart-healthy secret. No one will ever guess you've replaced most of the butter with the good fat from avocados!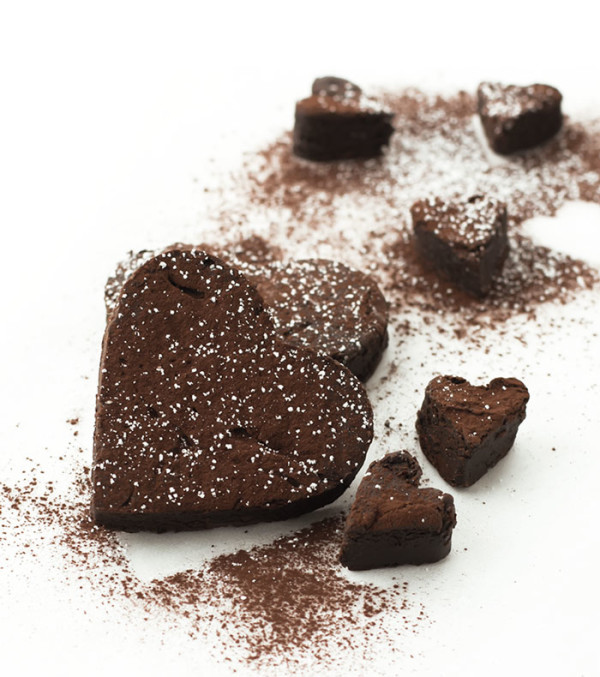 Gluten Free Brownies With Avocado
When I was four, my boyfriend was Odin, the flaxen haired love child of a fabulously morose Swedish Artist named Agathë. Odin and I went on our first date accompanied by my Uncle Johnny. We rode the carousel in Golden Gate Park and shared  pink popcorn while rowing Stowe Lake.
When I was five, my boyfriend was Sean. Sean wore super stylish bell bottoms and rocked a pretty fine afro. We always ate our lunches together and when it came naptime, we laid our mats side by side.
When I was six, my heart belonged to Douggie S. I told my parents that I would marry Douggie and we'd share our lives together until we were "two toothless old hags" Only Douggie didn't even want to share our lunches, much less eternal love.
In a last ditch effort to win the heart of my beloved, I convinced my mom to let me have a Valentine's Day Party with my whole 1st grade class. I remember exactly what I wore: my white party dress with the red velvet flocked hearts, white ankle socks, and black patent mary janes. I remember my mom made heart-shaped brownies.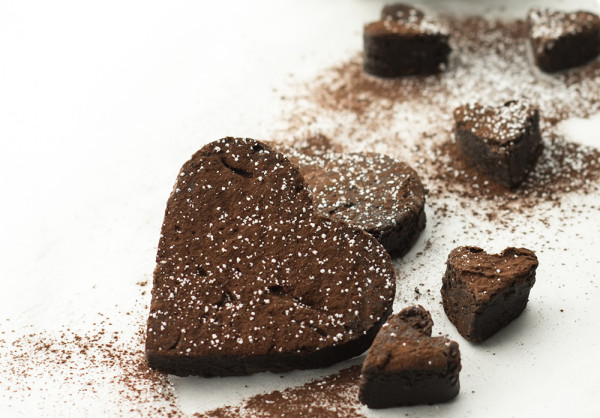 You know what I don't remember… whether Douggie was there.
You've probably already guessed that I didn't marry Douggie. I actually spent the better part of my high school years making out with his best friend, who I also didn't marry.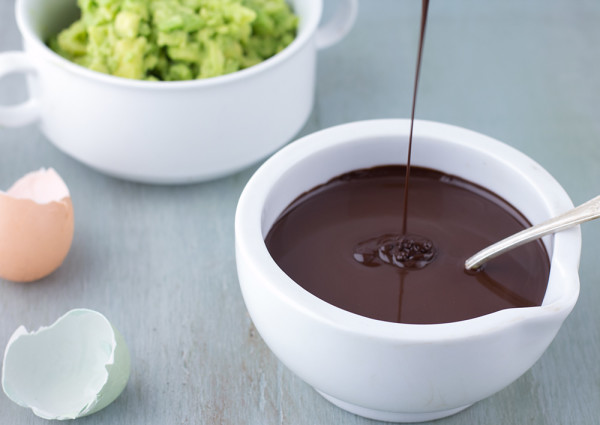 I did marry Joshua who came along a good while after Danny and Douggie and Odin and Sean. Joshua seems pretty content sharing his eternal love with me, but not so much his sandwich and certainly not his gluten free brownies.
PS… it's all chocolate all day at The Tomato Tart. If chocolate avocado brownies aren't enough chocolate for you (is there ever enough chocolate?) Then head over to check out my recipe at
everydaymaven.com
. I'm guest posting for my friend Alyssa today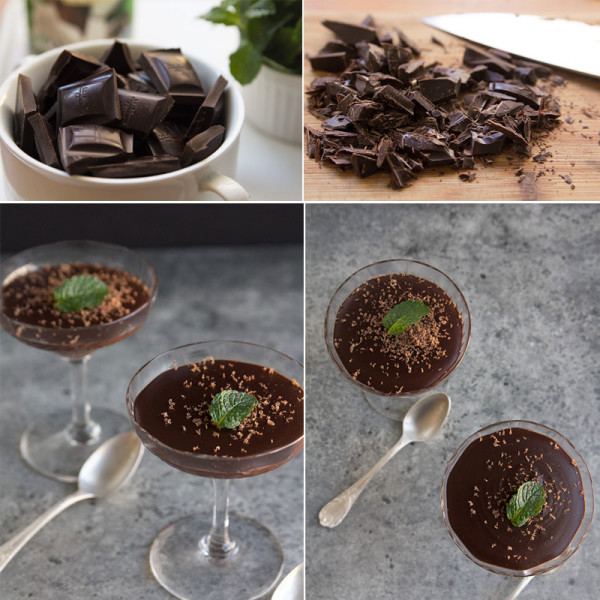 Now, back to your regularly scheduled brownies…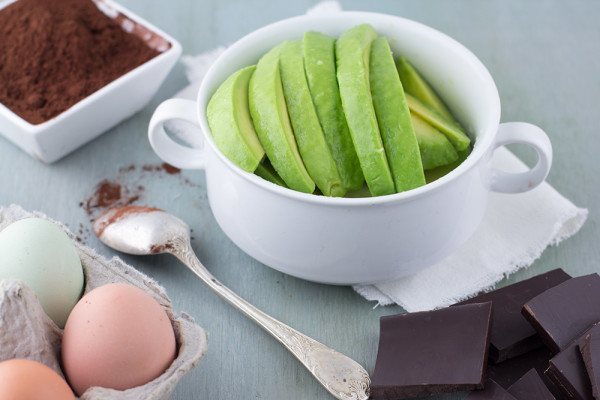 When I first developed this recipe, it was for The California Avocado Commission. I tinkered and tweaked it until I got it just right. I like a rich and fudgy brownie- cakey brownies aren't so much brownies as they are… cake. It took me a few attempts to get the recipe just right. Luckily, my sweet husband was right there at my side- tasting every batch. What a good guy, right?
These gluten free and paleo brownies are moist and fudgy, yet a bit lighter in texture than my gluten free brownies with spicy caramel or my candy cane crunch gluten free brownies. I've replaced most of the butter with avocado, so these grain free & gluten free brownies aren't just heart-shaped, they're also rich in heart-friendly monounsaturated fat. Now, that's something to fall in love with.
Ingredients: Gluten Free Avocado Brownies
3 tablespoons grass fed butter (or coconut oil for paleo)
8 oz dark chocolate (70% or darker) cut into squares
1 cup coconut palm sugar
2 eggs
1 large avocado, mashed
1 tablespoon tapioca starch
1 tablespoon cocoa powder (unsweetened)
¼ teaspoon salt
 Instructions:
Preheat oven to 350º. Grease an 8×8 pan and line with parchment paper.
Set a heat proof bowl over a pan of boiling water- so that the bottom of the bowl does not touch the water. Melt the butter over medium heat then add the chocolate, stirring occasionally to mix. Add the coconut palm sugar and cook for three minutes, stirring to combine.
Using a hand mixer or a stand mixer, beat the chocolate mixture on medium for 3 minutes. Add the eggs, one at a time beating for at least one minute between additions. Add the avocado and continue beating for 3 minutes, until smooth.
Whisk together tapioca, cocoa powder, and salt. Add one half dry ingredients to the mixer and run for 2 minutes, add the second half and mix until completely smooth- about 5 minutes.
Pour into prepared pan and bake for 30 minutes. Allow to cool before removing from pan and use cookie cutters to create heart shapes.
Follow The Tomato Tart's board Avocados on Pinterest.
Check out these gluten free recipes featuring avocados and chocolate