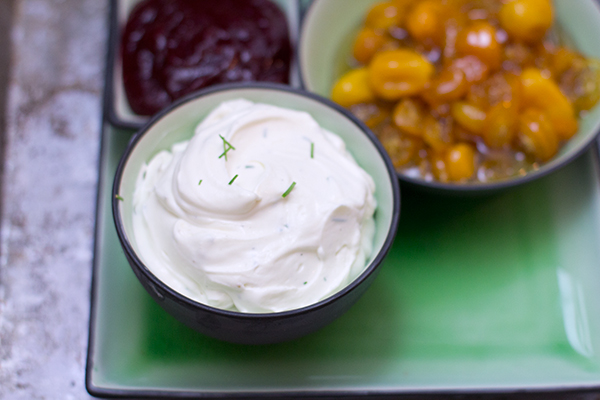 Easy Goat Cheese Mousse | Grain Free | Primal | Gluten Free
I really need no excuse to have friends over for dinner, cocktails, and conversation. Whether it's a planned gathering with a big sit down dinner or something more impromptu, I love to have people in my home and feed them.
I realize that not everyone feels as comfortable in this realm, and that planning parties and festive dishes can fill people with anxiety- even a sense of dread at times. The holiday season can be doubly hard as it brings gatherings, not only in the home but potlucks, cookie exchanges, and food-centric events of every sort.
Even the most seasoned host, the most proficient kitchenista, has to have some dead simple recipes up her sleeve. The best of these seem as though they might be impossible to replicate, sound ridiculously fancy, and yet could be executed by just about anyone. Meet, my new best friend, goat cheese mousse- the simplest most elegant holiday appetizer I've made.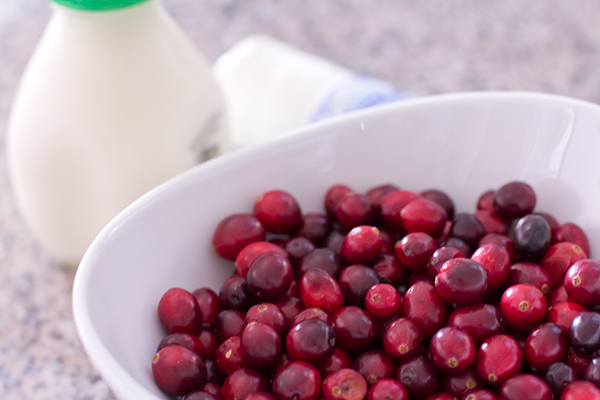 The other night, I was rushing off to a pot luck. yet I had time to create, prepare, & photograph this recipe.  Simultaneously I made cranberry blood orange jam, and candied kumquats from Simply Recipes in just over one hour. This is not because I am some sort of super woman- it's just that easy!  Oh, and while everything was in the icebox chilling, I was in the bath, getting pretty. Not only was this gorgeous, fluffy, and rich mousse devoured at the party, I looked gorgeous fluffy and rich. Hmmm, maybe a bad analogy. You get the picture.
What are some of your favorites holiday appetizers? What are your holiday cooking challenges? I'd love to help.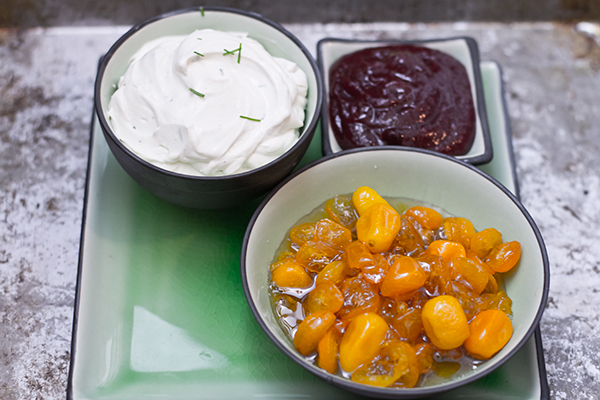 Do you need more appetizer ideas?
X
Sabrina
INGREDIENTS GOAT CHEESE MOUSSE

1 cup + 4 tablespoons heavy cream separated
10 ounces goat cheese
salt & pepper to taste
fresh chopped chives (optional- I'd leave these out if serving with the kumquats and increase black pepper)
INSTRUCTIONS GOAT CHEESE MOUSSE

Chill the bowl and the whisk attachment of a standing mixer in the freezer for at least 15 minutes. Add the cream during the last five minutes
Whip one cup of cream on medium speed in a standing mixer until it reaches stiff peaks. Move to another bowl and chill.
Add goat cheese and remaining four tablespoons cream to standing mixer and switch to paddle attachment. Beat on medium high speed until  the goat cheese loosens up some (about 5 minutes), and scrape down the sides of the bowl. Increase speed to high and mix for 4-5 minutes scraping down sides once during the process.
Very gently, with a wooden spoon, fold in the whipped cream in four increments.
Add salt and pepper (and chives if using) to taste. Do not over mix- be careful to keep light and airy, by folding, not stirring.
PS: Make those candied kumquats. Make them now! Make them before kumquats go out of season. If you have a kumquat tree, give me your kumquats and I'll make them for you (but I get to keep half). Make them with limequats or mandarinquats or anything. Just take my word, these are soooo good. Thank you Elise Bauer for being so clever and making something so darned addictive.