My honey had been working all weekend on his feet keeping a rather famous Buddhist nun safe from harm. The building where she was teaching was on the San Francisco Bay- an old Ford assembly plant. It was beautiful- all windows and incredibly high ceilings 40+ feet if I had to guess. All weekend it had been cold, rainy, and just blustery- a huge departure from the sunny Indian summer we'd experienced the week before.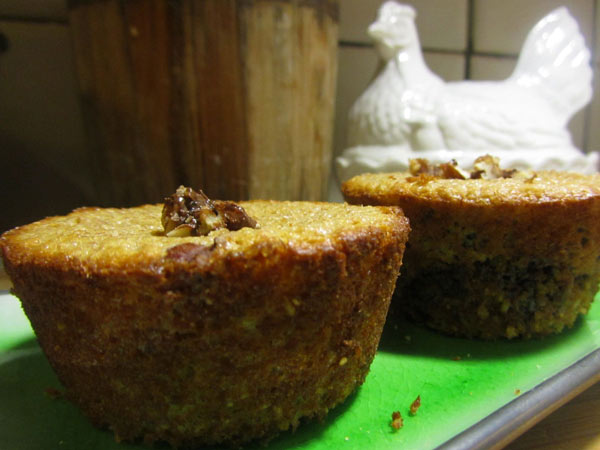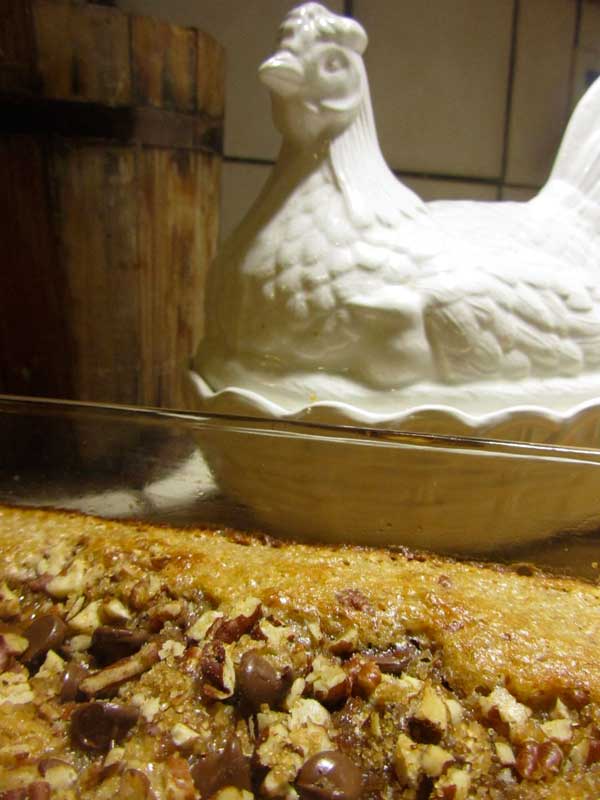 While I'd enjoyed the teachings of Pema Chodron, the aforementioned Buddhist nun, on Saturday, I opted to stay home on Sunday and be domestic. I wanted to have something warm, toasty and super comforting for my hubby when he got home from work. Oatmeal chocolate chip cookies are his favorite, but I was looking to create something that was a bit more nourishing. So, here they are my steel-cut oatmeal chocolate chip muffins (and loaf cake too) with crunchy sweet topping Yum!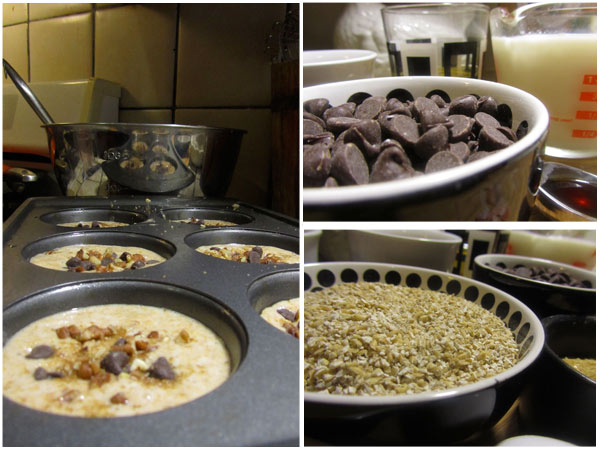 INGREDIENTS
1 ¼ cups quick cooking steel cut oats
1 ½ cups milk
1 egg
1 tbsp vanilla extract
1/2 cup vegetable oil
1 cup raw sugar
4 tablespoons ground golden flax seeds
1 cup semisweet chocolate chips
1 cup chopped pecans
¾ c whole wheat flour
½ c unbleached flour
4 teaspoons baking powder
1 teaspoon finely ground sea salt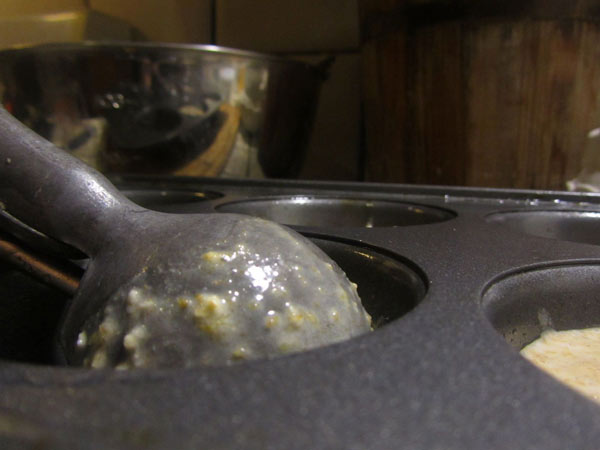 INSTRUCTIONS
Preheat oven to 350°
Soak oats in milk salt and vanilla for 20 minutes
Add oil, egg, and mix thoroughly
Mix flours, flax, baking powder, ½ of pecans, ½ of chocolate chips, ½ of sugar together until nicely combined
Then add the oatmeal mixture to the flour mixture and mix until everything is just wet.
Scoop everything into muffin tins or loaf pans. I did six muffins and one loaf pan.
Mix leftover sugar, pecans, and chocolate chips & sprinkle on top
Bake muffins for 15-20 minutes, or bake loaf for 17-21 minutes.
Remove when toothpick comes out clean & place on rack to cool
Enjoy at least one while still a little warm with a glass of ice cold milk!