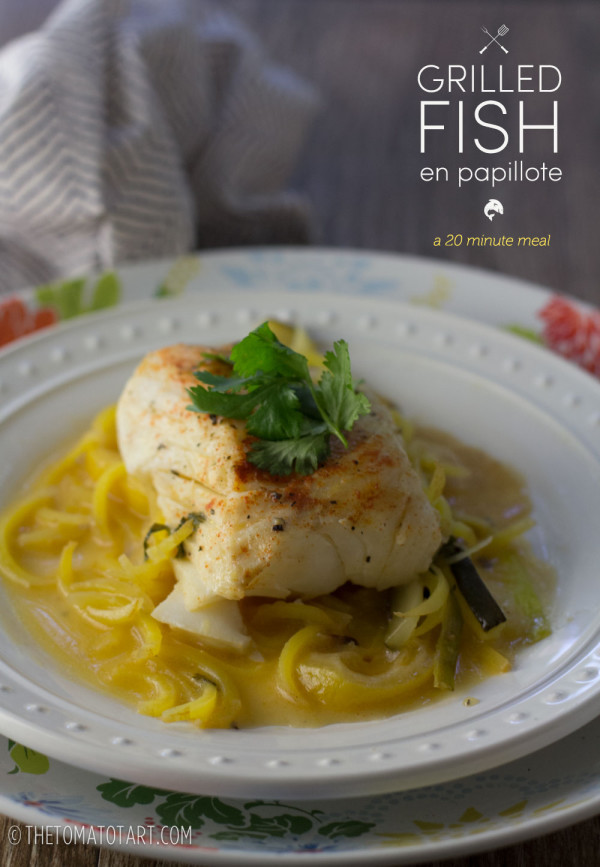 Grilled Fish in Foil AKA Fish en Papillote: A Paleo Friendly 20 Minute Meal
I can't help but admire the gutsiness that is spring. Spring, with its buds pushing through branches and its bright green optimism, signals that it's time to wake up. And though the official end of winter is not until later this week, spring doesn't care about official schedules. Spring forges its own way in its own time.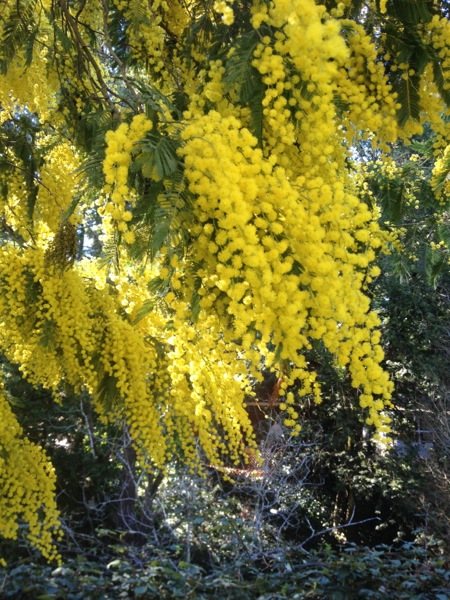 Echoing the optimism of the season, I folded up my thick fleece pullover and put it at the bottom of the drawer. I opted for wild Alaskan cod at the fishmonger and green garlic at the market.  Though stews and soups sustained us through the darker months, I find myself than ready for lighter fare.
One of the first things my mother taught me to cook was poisson en papillote or fish in parchment paper. This 20 minute meal was a mainstay in my family with flavors ranging from classic French with sole, leeks, and carrots to Asian with salmon, green onion, soy sauce, and sesame oil. It is such a joy to open each parcel and inhale the fragrant steam. And really, how often does your food arrive all wrapped up like a gift?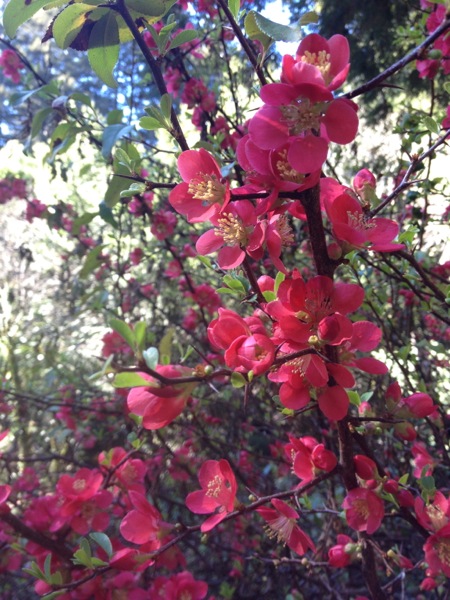 All of the cooks in my family had their own version of fish en papillote, but the common thread was that they always did it in the oven. Itching to take advantage of our fabulous weather, I decided to try grilled fish en papillote.  The process is much the same as when done in the oven, only you use foil instead of parchment.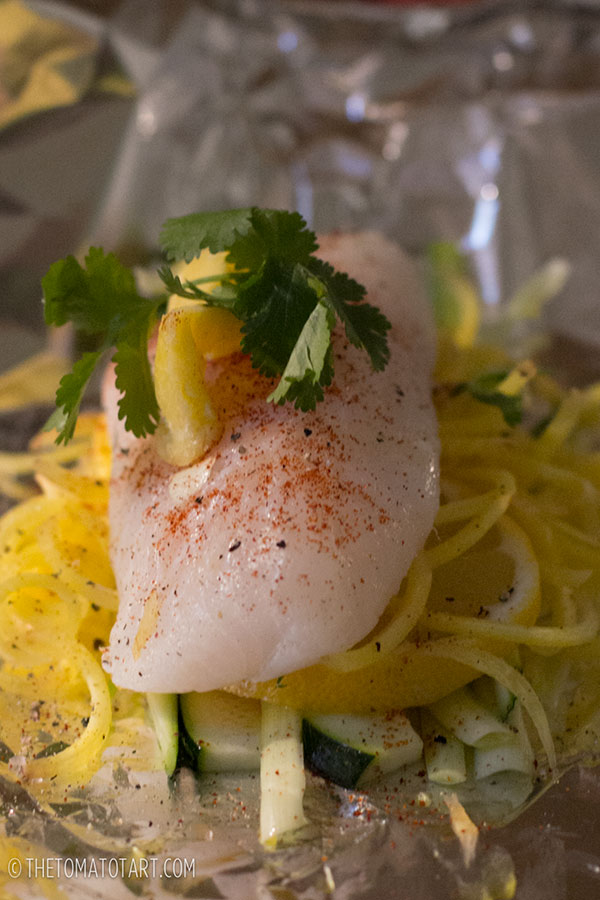 Whether you're in the midst of an early spring or still mired in winter, the bright lemony flavor of this easy dish will add sunshine to your life. This time, I used a A Spiral Vegetable Slicer

to cut my yellow carrots. I loved the pasta-ish quality of the carrots and the textural difference it lends to the dish. Julienning the carrots (cutting them into matchstick shapes) also works beautifully.If it's too cold to grill where you are, go ahead and pop these lovely packets into an oven preheated to 450º and cook on a baking sheet for 10 minutes.
Ingredients Grilled Fish in Foil
24oz of wild Alsaka cod or other firm flaky fish
1 leek, cut into matchsticks 4-6 inches long
1 stalk green garlic, cut into matchsticks 4-6 inches long (if unavailable substitute with another leek and 1 clove of minced garlic)
2 summer squash, cut into matchsticks 4-6 inches long
2 teaspoons olive oil
1 large lemon, sliced very thinly (8-12 slices)
1 large carrot, spiral sliced
(or cut like the veggies above)
4 teaspoons ghee or butter
4 large sprigs fresh herbs  (I chose cilantro)
¼ teaspoon salt
¼ teaspoon pepper
½ teaspoon paprika
4 pieces of aluminum foil about 12in x 12 in each
Instructions Grilled Fish in Foil
Turn your grill on high and close the lid.
Cut the fish into four equal pieces and season with paprika, salt, and pepper.
Toss leek, green garlic, and summer squash with the olive oil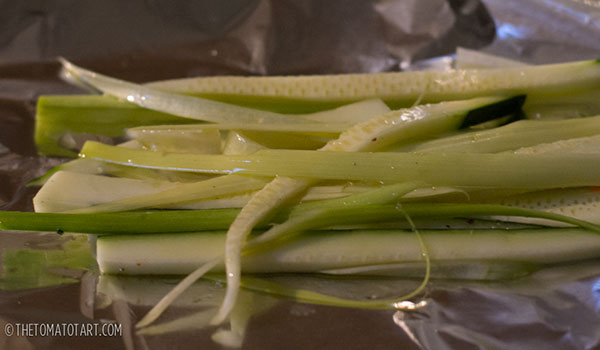 On each piece of foil, layer the julienned vegetables, then slices of lemon, then carrots, follow with fish, a teaspoon of ghee or butter, and top with fresh herbs.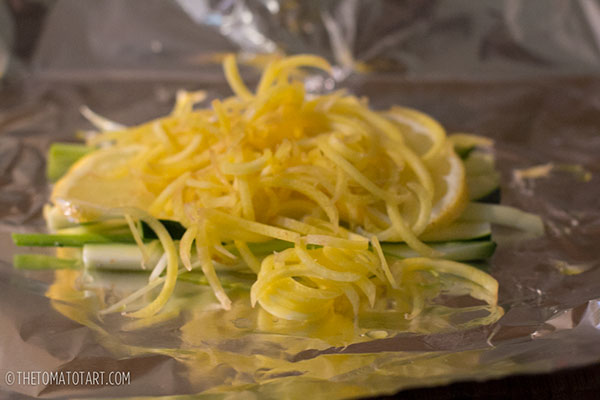 Fold the packet and seal it well, with the seal on the top.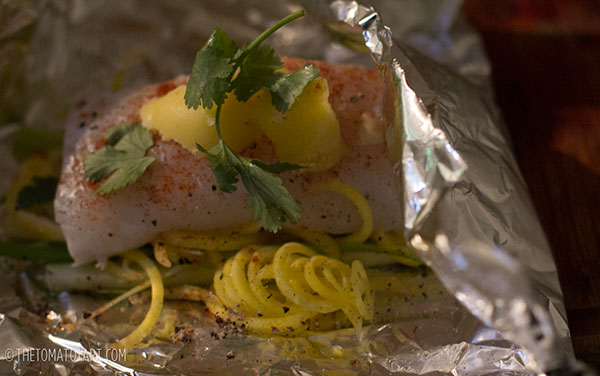 Cook over medium-high flame with the barbecue lid closed for 10 minutes.
Cool for about three minutes before serving so that no one burns themselves on the hot foil.