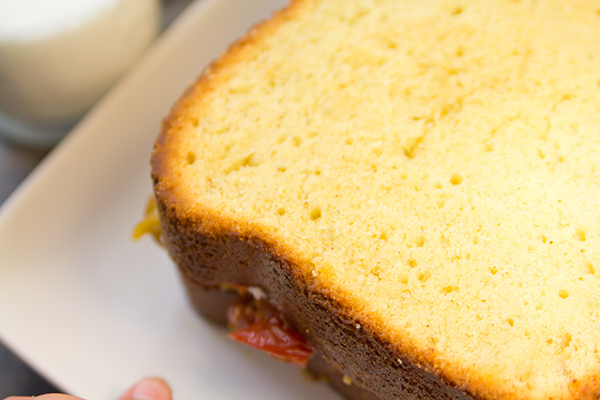 It's been about six months now that I've been participating in the Vintage Recipe Swap hosted by Christianna of Burwell General Store. I love reworking the recipes from her junk store find which is part cookbook, part hymnal. Last month brought about the epic Donut Vodka which was awesome & disastrous all at once, so for this month's Jelly Cake I wanted to make a surefire hit.
Like my fellow swapper, Lindsay (Rosemarried), I tend to favor the savoury things in life, even when having desserts. When the subject of a jelly cake came up, two things came to mind:
1. I had to incorporate tomato jam
2. Cakewich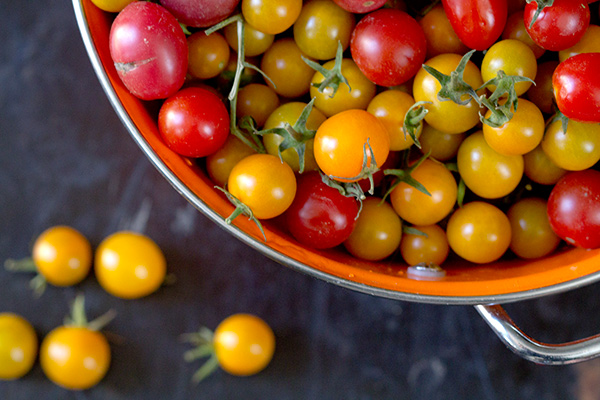 It's the middle of July, and tomatoes are at their peak of sweetness reminding us with each juicy bite that they are, in fact, fruits. Tiny cherry tomatoes are especially perfect for jam. Bright, tart, and sweet I don't bother seeding or peeling these lovely little fruits. I especially love pairing them with citrus. In this case Meyer Lemons from a friend's yard.
Now, you may be asking yourself what the heck a cakewich is. Well, I've had this silly cake mold for about a year, and I decided this was the perfect time to break it out. The mold creates a cake that looks like one giant sandwich about eight inches across and four inches high. The illusion is so good, that no matter what I tried putting into the photos for scale, it still just looks like a sandwich. Oh well. It certainly didn't taste like one.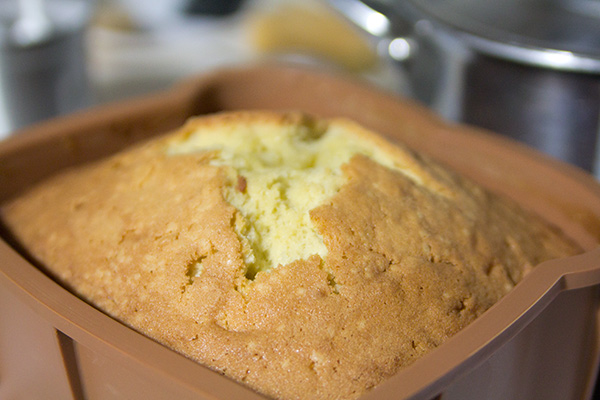 Here's what I made. One of my favorite sandwiches is goat cheese and tomatoes plain and simple, so… I made a simple goat's butter pound cake which is literally the best I have ever made. I can't take too much credit though, I used this recipe from Martha Stewart and replaced cow's milk butter with goat's butter and the regular flour with gluten free flour from Cup4Cup Flour

. I also used the most beautiful eggs from Eat Well Farm. Onto the cakewich, went my tomato and meyer lemon jam and some homemade goat cream cheese frosting. Is it for everyone? No. If you love savory flavors in your dessert, then go for it. We have been loving this cake, and I can eat the jam by the spoonful and I love it on sandwiches as well. I would say, the goat butter pound cake is for everyone, though, and I am going to make one- completely unadulterated for my birthday cake.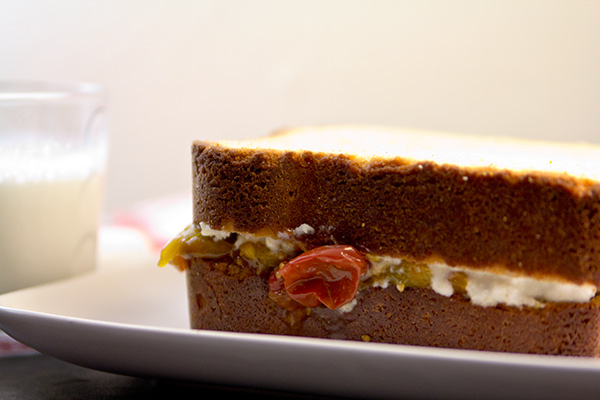 You can make this in a Cakewich pan or just bake in two loaf pans and spoon the jam and frosting on top for a more elegant presentation.
INGREDIENTS:
1 Recipe Martha Stewart Pound Cake (for the full two cakes) – sub goat's milk butter for cow's and Cup4Cup gluten free flour for the regular flour
INGREDIENTS TOMATO JAM
2.5 lbs of mixed cherry tomatoes
Juice of 1 meyer lemon
Peel of 3 meyer lemons cut into thin strips with pith removed
1 cup of sugar
pinch of sea salt
INGREDIENTS GOAT CHEESE FROSTING
3 oz goat butter- cubed and softened
3 oz very fresh goat cheese (chevre) softened
½ cup of powdered sugar (I used homemade- so not quite fluffy use less if using storebought)
pinch of sea salt
INSTRUCTIONS JAM
Cook tomatoes, lemon juice, lemon peel, sugar, and salt in a very heavy pot over medium high heat skimming foam from the top. Smash some of the cherry tomatoes with a potato masher, a drink muddler, or a fork to release liquid.
Continue skimming foam, and watching carefully as the jam thickens, you don't want to brown or burn the tomatoes. Gradually lower the temperature to a simmer and cook down until very thick and jammy- about one hour or until the liquid runs very slowly off of a metal spoon.
INSTRUCTIONS GOAT CHEESE FROSTING
Cream butter and sugar until light and fluffy with hand or stand mixer
Add goat cheese and sea salt and continue beating until completely combined and very fluffy.
Make sure the sweetness is good for you.
Note: If you are using the cakewich, make sure to cool completely, then remove the dome top of the cake.
Slice through the middle and add the frosting and jam to the center of the "bread" then add your top slice back on.