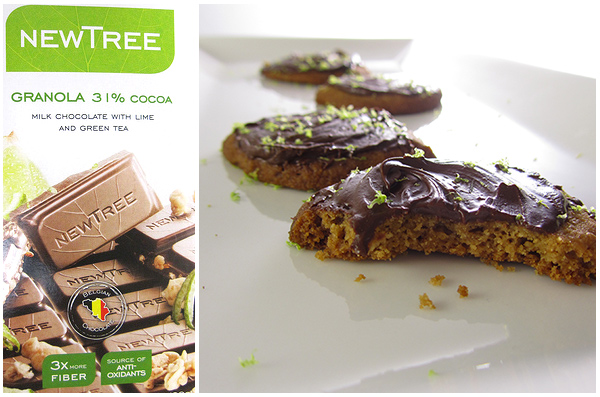 For anyone who knows me or follows this blog, it's no secret that I love citrus. From the common most common navel orange the deceptively dressed rangpur lime to fragrant bergamot and the good-luck pommelo, I have never met a citrus fruit I did not love.  So, when NewTree Chocolates sent me a little "care package" with a bunch of their chocolate bars, their lime granola milk chocolate bar was the first one I wanted to try.
When I first read that the bar was only 31% cocoa, I thought I might be disappointed, but I was far from it! It turns out, those Beligians know a thing or two about chocolate, and created a perfectly balanced bar. As for the other flavors, I also really loved their cassis with 73% cocoa, the lavender milk chocolate, and the simple plain dark chocolate. All of these have 30% less sugar than comparable brands and are packed with extra healthy ingredients. NewTree is also committed to sustainable business practices- head over to their site to learn more.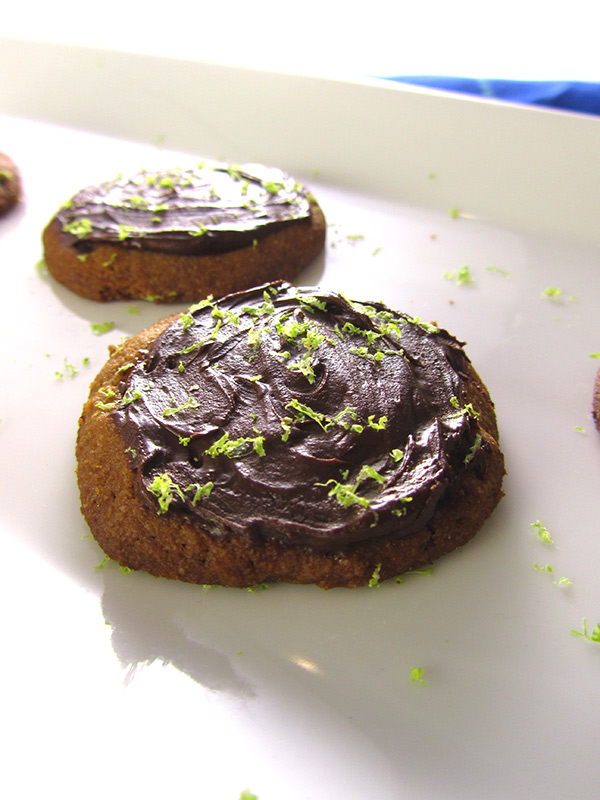 Since I'm on a vegan and gluten free cleanse until mid-march, there are no milk chocolate goodies for me. Necessity being the mother of invention, I headed into the kitchen to create a cookie based on the lime-granola bar I loved so much. These cookies are made from oat and coconut flours and surprisingly, they hold together without any xantham gum! I never would have thought to try this if it hadn't been for my friend Kayla over at Babes in Soyland. She made this recipe for vegan thin mints from Chef Chloe, but replaced the all purpose flour with oat flour. Kayla's cookies were so delicious, I was not afraid to lick my fingers in front of my co-workers. My cookie recipe is loosely based on Chef Chloe's as well, but strays pretty far from the thin mint cookie, as you can see.
You can enter to win 2 NewTree Chocolate Bars of your own. Here's how the giveaway works, you get one entry for every action you take:
If you're doing any of these things already, you can leave a comment and let me know. As always, your tweets and facebook posts are really appreciated.
The giveaway will end at 11:59pm on March 2, 2011 and the winner will be chosen by a random number generator Ended and the winner was chosen by a random number generator. Good luck, and enjoy these tasty cookies!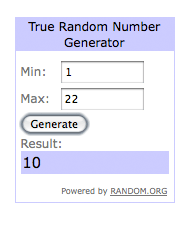 We Have a Winner
Congratulations, Amanda! You've won by random selection with your comment about following me on Twitter!
You'll get to choose two chocolate bars from New Tree Chocolates!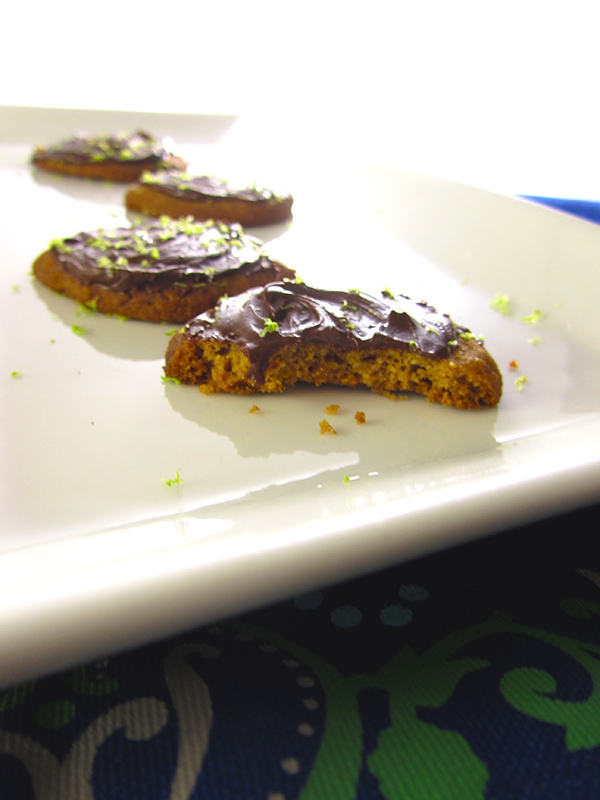 COOKIE INGREDIENTS
1 cup oat flour
¼ cup coconut flour
¾ cup muscavado sugar
¼ teaspoon salt
¼ teaspoon baking soda
¼ teaspoon baking powder
½ cup vegan margarine (I used Earth Balance buttery sticks)
¼ cup coconut oil
1 tablespoons unsweetened whole grain rice milk
¼ teaspoon lime oil
zest of one lime
CHOCOLATE FROSTING INGREDIENTS
2 cups dairy-free semi-sweet chocolate
2 tablespoons vegan margarine
1/4 teaspoon lime oil
Zest of one lime for garnish
COOKIE INSTRUCTIONS
In a food processor, pulse flour, sugar, salt, and baking powder & soda until well combined. Add margarine, rice milk, lime zest, and lime oil.
Pulse a until mixture comes together.
Transfer mixture to a large bowl and knead with your hands in the bowl for one minute.
Chill the dough in the refrigerator for at least 1 hour.
Preheat oven to 350º F and line two large baking sheets with parchment paper
Roll a rounded teaspoon of cookie dough into a ball and place onto prepared cookie sheets, making sure to leave about three inches space between balls. Evenly flatten the dough with your fingertips so that it is about ¼ inch thick and bake for 12-14 minutes. Let cool completely.
CHOCOLATE FROSTING INSTRUCTIONS
Melt chocolate chips and margarine over a double boiler. Stir in the lime oil and mix until smooth
Spread a thin layer of the chocolate on top of the cookies
Sprinkle with more lime zest (optional but pretty & delicious!)