I think it's abundantly clear that I love a good savory tart- a tomato tart especially, but my first savory "pie" was probably a quiche. Well that or steak and kidney pie, but we're not here to talk about that. This post is an ode to a simple, lovely, custardy, lovely, fluffy thing called quiche. I think my husband may have been a little in love with me before he ate my quiche (which was really an extension of ma grandmere's quiche), but he fell wholeheartedly head over heels crazy in love with me after the quiche. I have no illusions.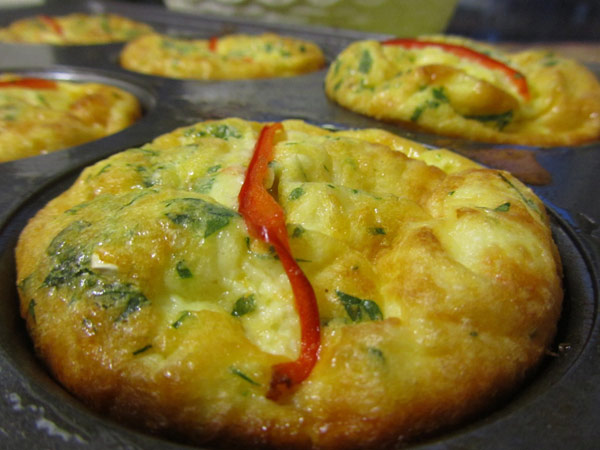 Last night, two of my best girls were coming over for a quick bite before we headed out, and I had to hustle. Quiche is always a great thing to make in a hurry. I can do a quick pie crust in the morning or even cheat and buy French Picnic (http://www.frenchpicnic.com/) puff pastry if I have no time even for that.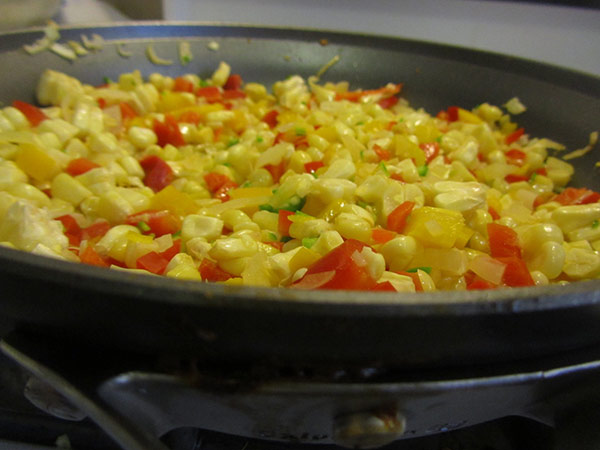 This evening, though, one of my dinner guests was The Gluten Freed Gourmet, so traditional piecrust was out of the question. I had the bright idea to use hand made corn tortillas* for a crust in individual muffin-sized southwestern quiches. They turned out both cute and yummy and we were on time!  You might even notice that these little buggers never even got plated for photos. They're just photographed right in the muffin tin all puffed up, golden and in all their glory.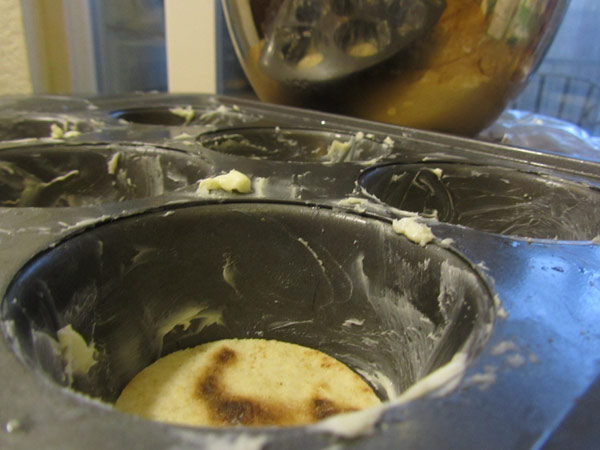 INGREDIENTS
12 eggs
1 cup cream
1 cup milk
1 ¼  cup fontina cheese (grated)
1 onion (diced)
2 ears sweet corn (removed from ear)
1 red and 1 yellow bell pepper
1 serrano chili
3 tbsp chopped Italian parsley
1 tbsp cumin
½ tsp smoked sea salt
1 tsp black pepper
2 thick corn tortillas
butter
olive oil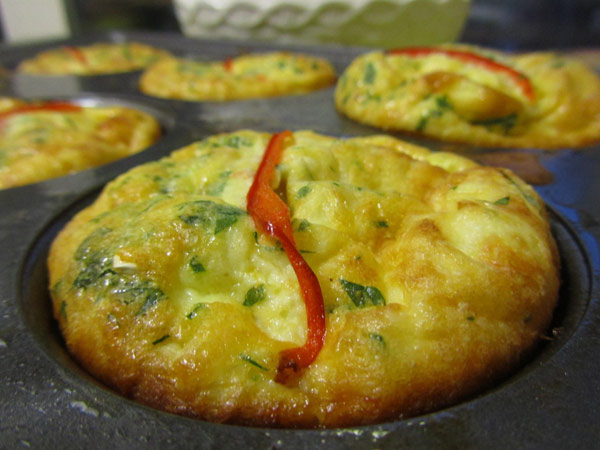 INSTRUCTIONS
Preheat oven to 375°
Sautee the onions in a little bit of olive oil on medium low heat until they begin to caramelize then add corn, bell peppers, cumin, salt, and pepper. Cook together for about five minutes then move to bowl and set in fridge.
Grease two muffin tins with butter.
Cut corn tortillas using a ring mold that is roughly the same diameter as the bottom of your muffin tins. (I got three "crusts" out of each tortilla.) Then place one tortilla round at the bottom of each muffin cup.
Whisk eggs, milk, and cream together and whip nicely to get air into the custard, but do not overbeat.
Add the fontina to the egg mixture.
Add chilies and parsley to veggies then add the mixture a little at a time to the custard and whisk a bit more
Ladle the custard into the muffin cups.
Bake for 20-25 minutes or until puffed up, golden, and eggs are set.
Serve while nice and warm.
*Since I live in a primarily Latino neighborhood, fresh corn tortillas are readily available. You can substitute regular corn tortillas as well. Look for the brand with the fewest ingredients. Corn, water, salt, and lime should be just about it. If you live near a Trader Joe's their "Truly Handmade" line of corn tortillas are really fantastic and very close to the real thing.