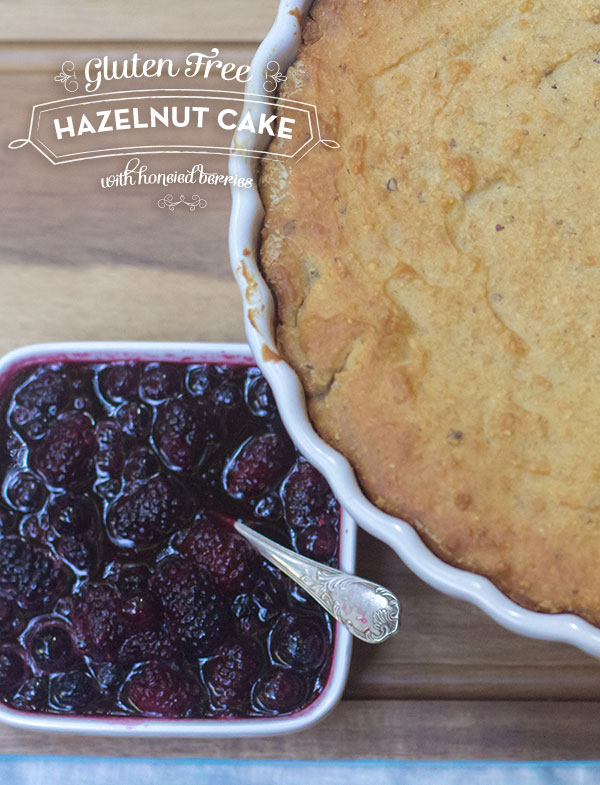 Gluten Free Hazelnut Cake
I wake up, walk outside, look around and say "Wow, I really live here."  I've been visiting this place for as long as I can remember and living here still feels a little like a vacation. Like I'm cheating at life by living somewhere- not because I have to, or because my job is there, or my friends are there- but because it is honestly where I want to be.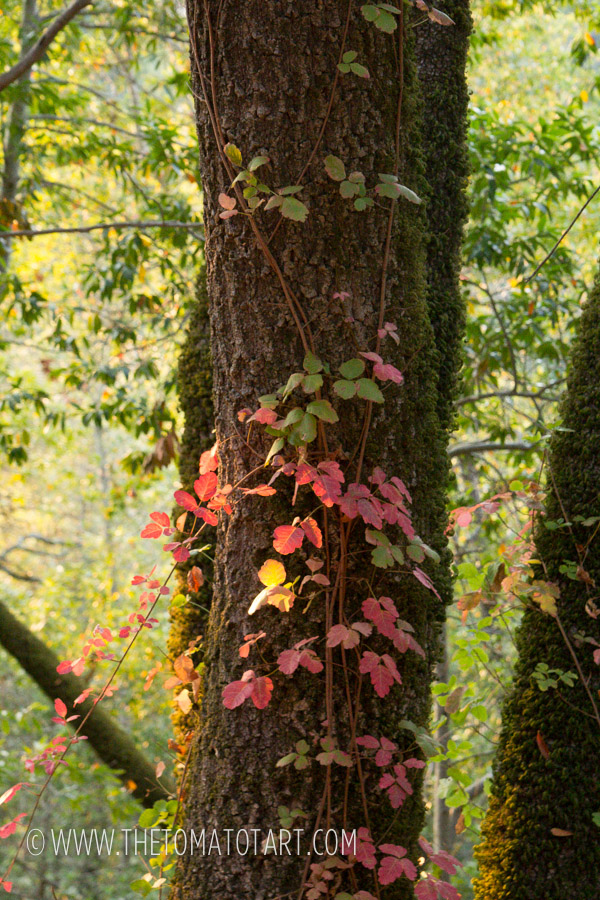 My friends want to be here too which means we often have out-of-town guests for weekends, for dinners, or for day trips to the river. Recently, my friend Andrew of Eating Rules came for an overnight visit. Andrew and I share a food philosophy of embracing real food, honest ingredients, and ethical food producers.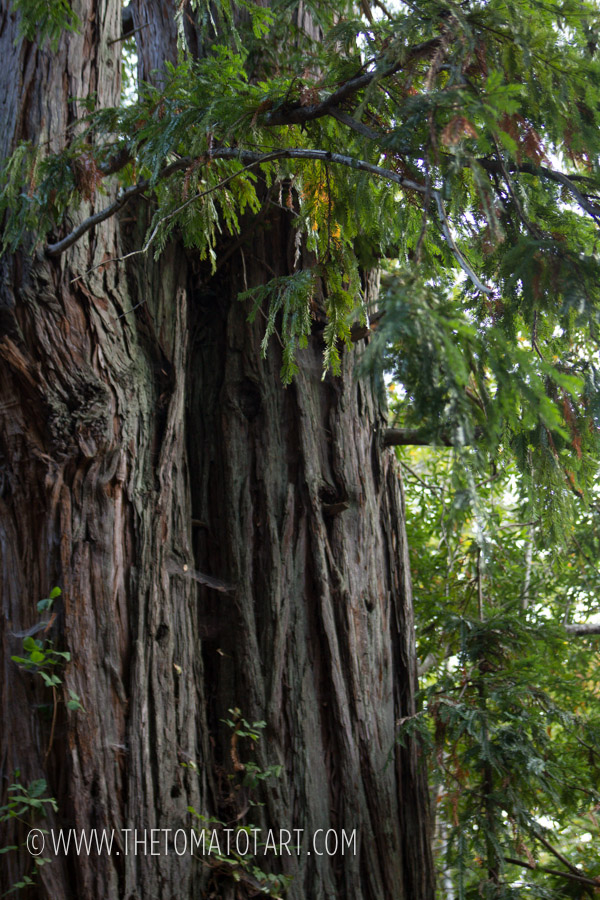 I was happy when Andrew and his farmer friend, Jim, arrived hungry. We feasted on local wild salmon, Mediterranean salad, and roasted eggplants. For dessert, I served this Gluten Free Hazelnut Cake with Honied Berries. I love cakes like this- made moist with healthy ingredients like lactose free organic yogurt and grapeseed oil.  Rustic and hearty, but not too sweet, this cake is lovely for dessert, a little snack, or even for a breakfast treat.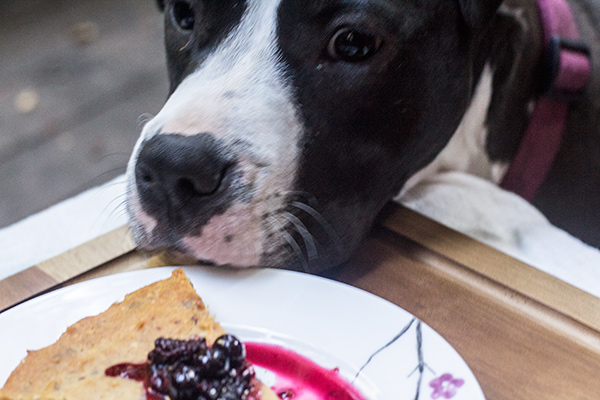 In the morning, Andrew, Jim, and I made the short walk to a local café. We picked ripe juicy blackberries on our way to breakfast, and Andrew was tall enough to grab some wild plums for dessert. And again, I thought to myself "I live in this place, wow!"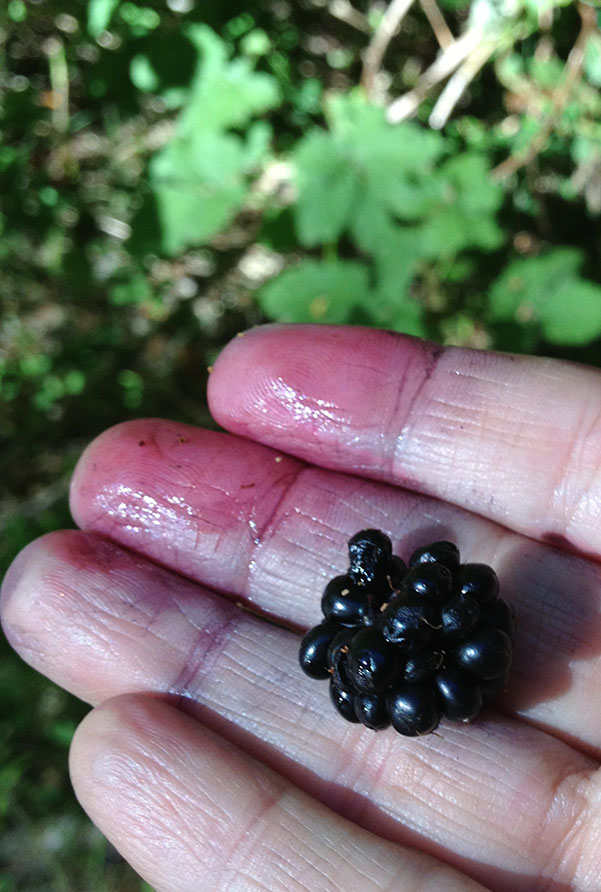 It happens at least twice a week-  my breath catches and I feel a tightness in my throat as I tear up in gratitude and happiness. Here I am, surrounded by intense, ever-changing beauty and the sweetest smelling air I know. I find myself in redwood forests, along rugged coastline, rolling vineyards, grass covered hillsides, or idyllic farmland.  Sometimes, all in one day.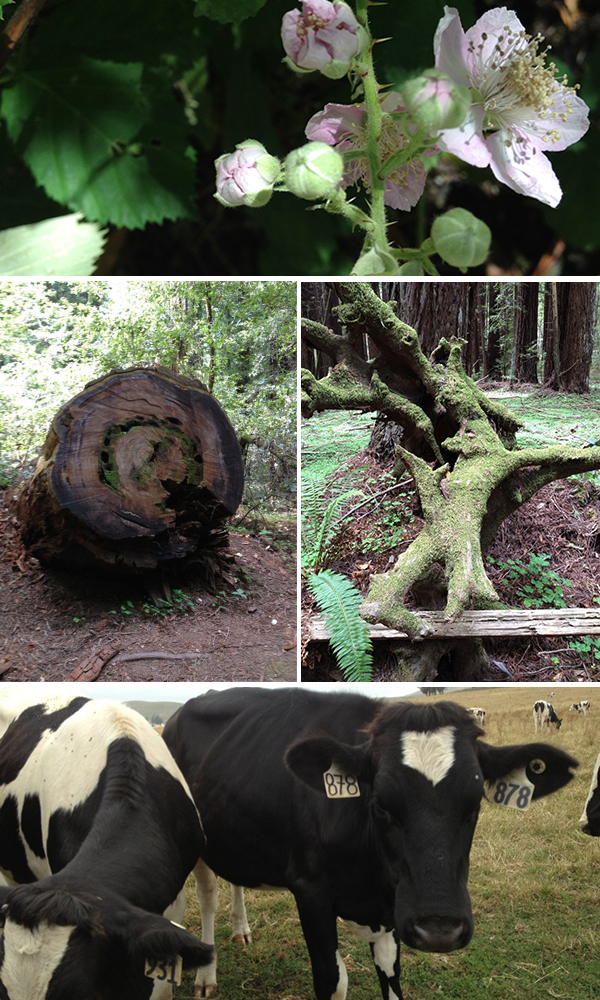 Though we're in the redwoods (and loving it) for now, it is our goal to be on a mini- farm. We'd love to have big vegetable gardens, chickens, goats, and perhaps a couple of cows. It is important to us to have a deep connection to the food we eat.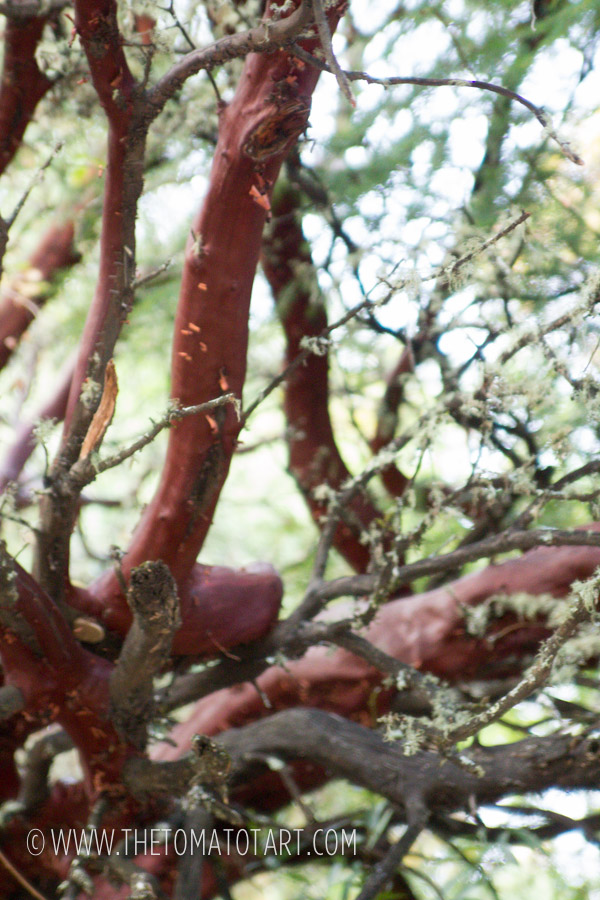 Fortunately, in Sonoma County, it's not hard to do. My pastured eggs come from less than a mile away, much of my produce is grown in my town or in the surrounding towns, my wine is often from vineyards that I pass on the way to the grocery store or farmers market.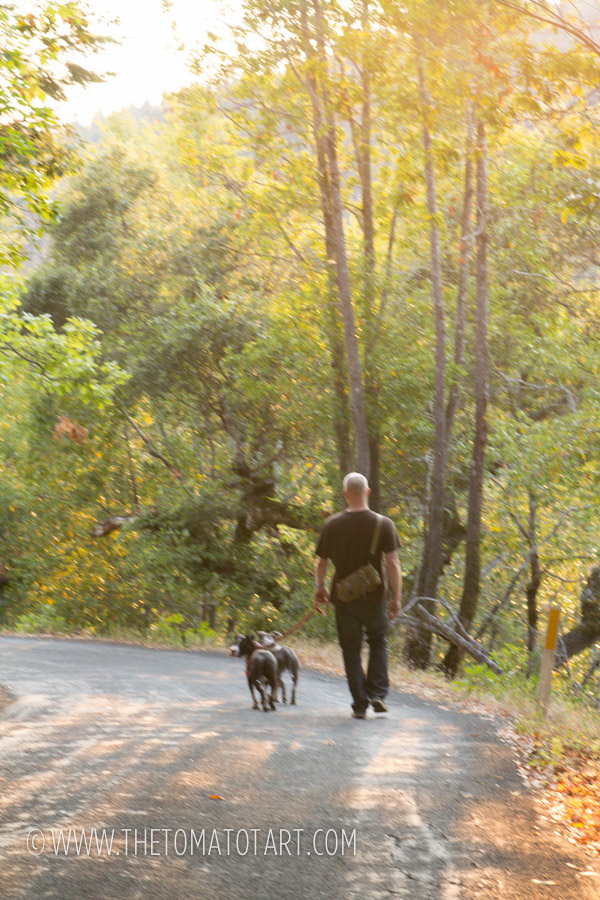 I'm also so very lucky to live just up the road from my friends at Redwood Hill Farm and Green Valley Organics, so my yogurt, kefir, cheeses, and sour cream travel less than 15 miles to get to me. Of course, local has no meaning if I don't love a product and business practices of the people who make it.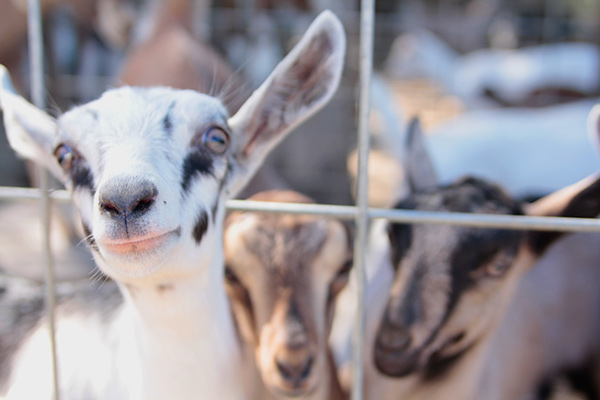 A couple of months ago, I stopped by the Creamery where Redwood Hill Farm and Green Valley Organics make their yogurts, cheeses, and sour cream.  I got the full tour of the production facility and met the incredibly nice folks who work there. Since I was in the neighborhood, I asked if I could stop by the farm to love on some baby goats. I got the go-ahead and was given free run of the farm.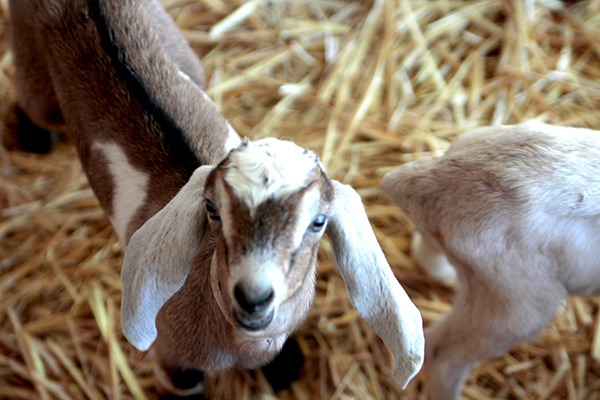 It speaks to the integrity and values of the folks at Redwood Hill Farm/Green Valley Organics that I was set free on their farm with my camera.  These are people who have nothing to hide. Their goats are treated so well and they are truly happy critters. The goats actually wag their tails when you call out to them, and they even come running for pets and kisses.  Check out this little video I made while I was there.
I've not yet visited Diamond W Ranch, where the cattle are raised for Green Valley Organics. I do know that they are a family dairy and the cows graze on 1700 acres in western Sonoma county- between the gorgeous towns of Valley Ford and Petaluma.  Diamond W is "Certified Humane" which means they have to meet strict standards on how the cows are fed, housed, weaned, and treated. It's so good to know that the animals are treated with dignity and respect- as is the product Green Valley Organics produces.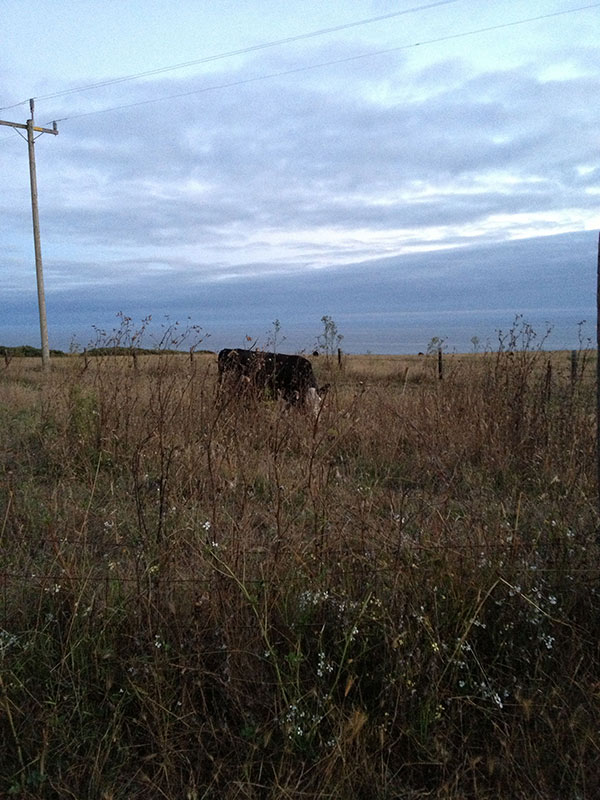 When I first met the folks from Green Valley Organics, I was hesitant to even try their lactose-free yogurt. It seemed irrelevant to me, since I'm not lactose intolerant and I wondered if their dairy products were chemically treated to remove the lactose.  Not only is the product organic, all natural, and completely free of fillers and gums, it also tastes amazing. There is no other sour cream allowed in our house and the yogurt and kefir fill our fridge on a regular basis.  Yeah, we're lucky that way.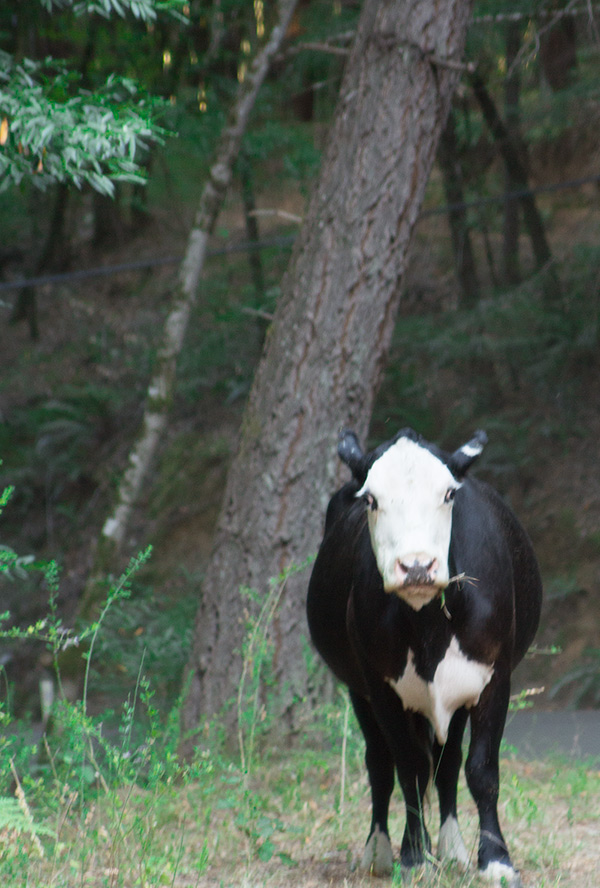 If you are lactose-intolerant, this cake is totally lactose free because I've used grapeseed oil and hazelnut oil instead of butter. I used fresh picked blackberries and local blueberries in the honied berries, but please feel free to use any combination of berries. In the autumn, you could try a pear and apple compote instead and it would be glorious as well.  Please enjoy the cake- hopefully with people you love.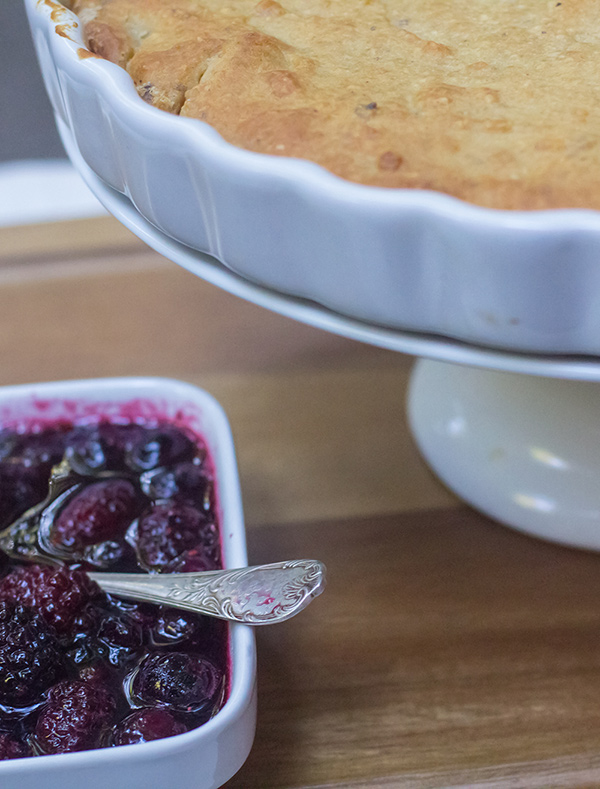 Gluten Free Hazelnut Yogurt Cake, Ingredients

130g brown rice flour
60g hazelnut flour
60g white rice flour
1 teaspoon baking powder
a pinch of salt
2 eggs (at room temp)
150g/ 2/3 Cup  dark brown sugar (I used muscavado)
2/3 cup grapeseed oil (or other neutral flavored oil)
1 tablespoon hazelnut or hazelnut extract (optional)
1 cup plain yogurt – I used Green Valley Organics Lactose Free
Preheat oven to 350º and brush a tart pan or 8inch round pan with a bit of oil
 In a large bowl, mix rice flours with hazelnut flour, baking soda, and salt. Whisk to combine.
 In another bowl, vigorously whisk sugar and eggs until they are well-blended (about 3 minutes). Whisk in the oil, yogurt, and extract if using.
Pour half of the wet ingredients into the dry and gently fold to combine. Add the other half and fold in until well-combined.
 Pour into cake or tart pan and bake for 35 minutes or until a toothpick, inserted into the center, comes out clean.
Serve with honeyed berries
Honeyed Berries, Ingredients

4 cups ripe berries (roughly 600g depending on the berries)
½ cup/150g honey
zest of one lemon
 In a heavy bottomed saucepan, cook berries, honey, and lemon zest on medium-low until the liquid begins to bubble. If it starts to get to an actual boil, turn heat down.
Stir frequently for five minutes, and serve warm or cold over cake, ice cream, or yogurt.
This is a "sponsored post." Redwood Hill Farm/Green Valley Organics compensated me via a cash payment to create a recipe using their products. Regardless, I only recommend products or services I use personally and believe will be good for my readers. I am disclosing this in accordance with the Federal Trade Commission's 16 CFR, Part 255: "Guides Concerning the Use of Endorsements and Testimonials in Advertising."