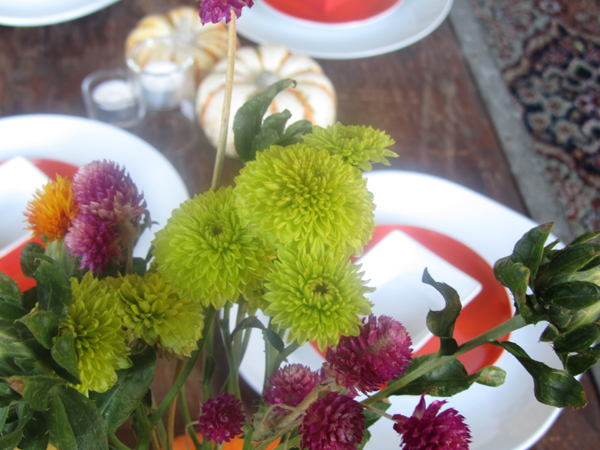 To me, Thanksgiving is the true jewel of the holiday season. There are no gifts to buy, no cards to write, no big party plans, it is just a simple celebration of family, friends, food, and all that we are grateful for.
This month marks my first full month as a featured publisher on Food Buzz, so I was beyond thrilled to be chosen for their 24×24 program where they feature 24 meals in 24 hours from around the globe. This month's 24×24 was to take place on Thanksgiving Day.
Our Thanksgiving this year was all about the local—super local celebrating the tastes, the sounds, and the community where I live San Francisco's Mission District. We had a day of thanks or un dia de gracias. Not only was the food seasonal and local, it was bought from my favorite local merchants- no big chains here.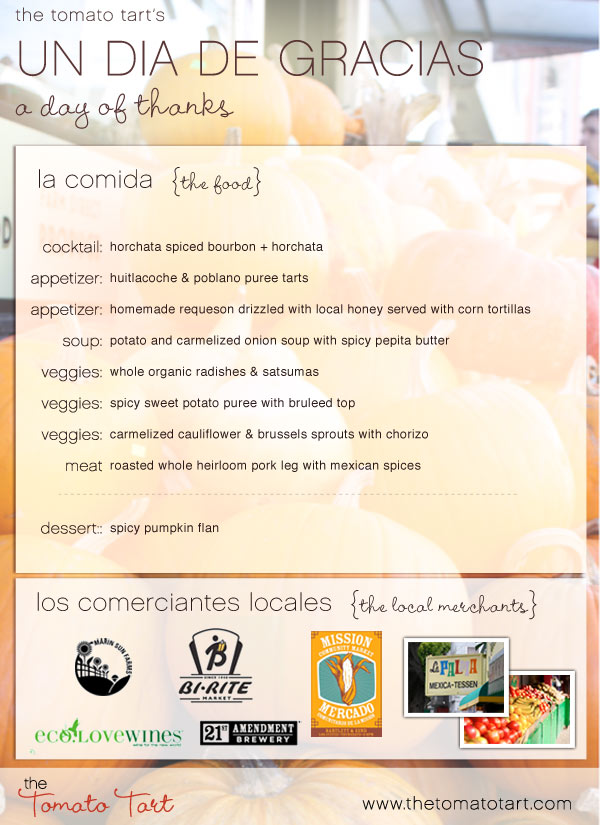 This year I also faced some new challenges in having a large dinner party.
1. We seriously downsized when sold our 2000 sq foot house (the one with the big formal dining room) and moved to our compact flat which features a little square dining table in the living room.
2. I lost my sous chef/dish washer (and my dishwasher *see downsizing) when my husband got called in to work until 5 pm. I combated the first challenge by putting to use my favorite steamer trunks as tables, converting our spare room into a "dining room", & having people sit on pillows. The second problem could only be tackled by careful planning, organization, and remaining calm oh by "taste testing" the bourbon spiked horchata.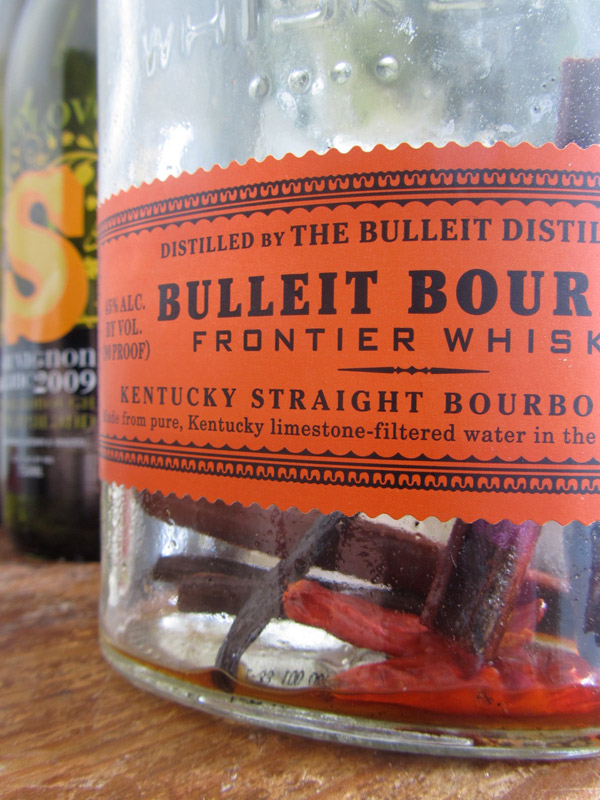 Heather arrived early to help- picking up Anna at the airport, making a last minute run to the store, and working her design magic on the tables. Anna and Katie were lovely "kitchen wenches" peeling potatoes for me in a pinch!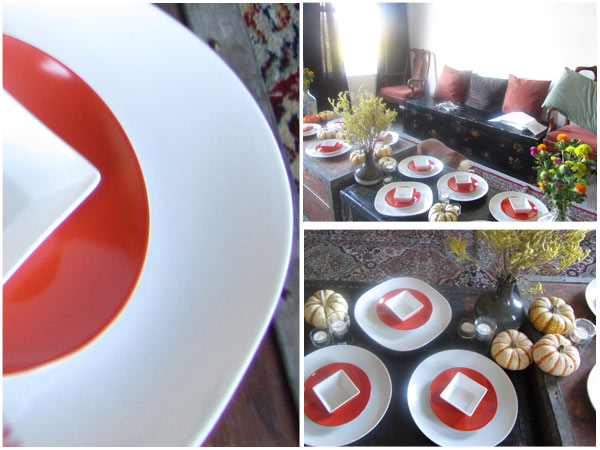 There's nothing like a day with people you love to put a smile on your face. The horchata was a huge hit and went so quickly that there are no photos. The requeson I did was made from Clover Organic Milk (Bi-Rite Market) and curdled with Valencia oranges and key limes from Casa Lucas on 24th Street as well as Meyer Lemons from my friend Marya's yard. I drizzled it with Cook & Sons San Francisco Gold Raw Honey and served it with warm tortillas. Huitlacoche, mushroom, & poblano puree tarts were definitely the favorite appetizer of the evening and they boasted the best pie crust I've ever made thanks to lard from Bi-Rite and a new recipe from Alton Brown. The huitlacoche can be tough to track down, but after years of searching, I found it right in my backyard at Far West Fungi who also supplied my delicious king trumpet mushrooms for the tart.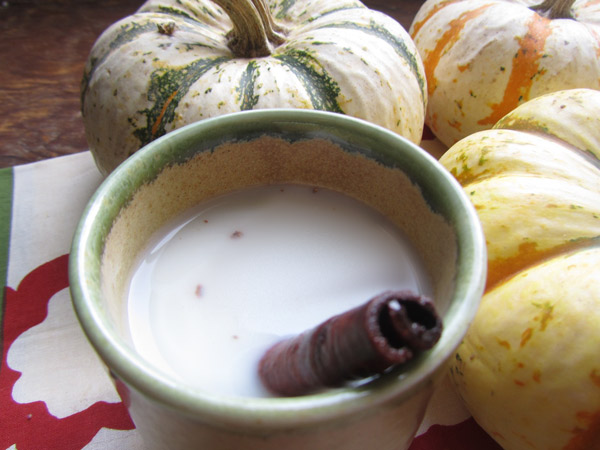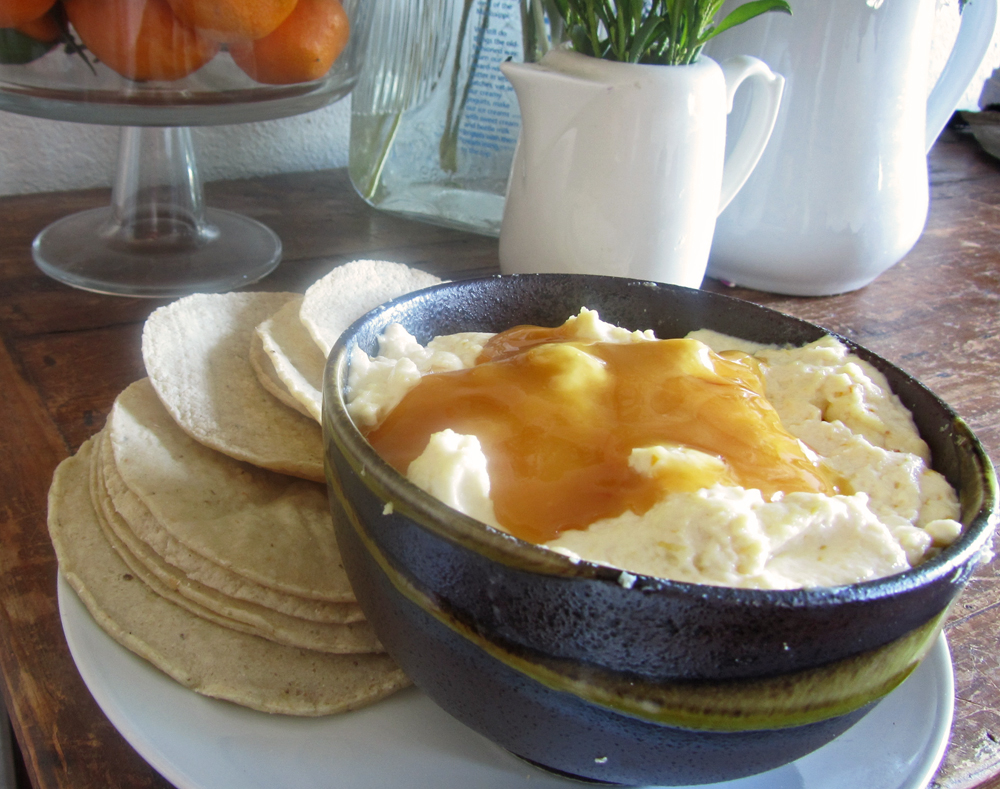 DINNER
Heather brought to us a tradition that I absolutely love. Before Thanksgiving dinner, everyone talks about what they are thankful for. Ruby, my four-year-old niece, kicked us off by saying she was thankful for her family. As we went around the table gratitude was expressed for The Buddha, The Pig who gave us his or her leg, and Earth Wind & Fire with a lot of love for friends and family thrown in.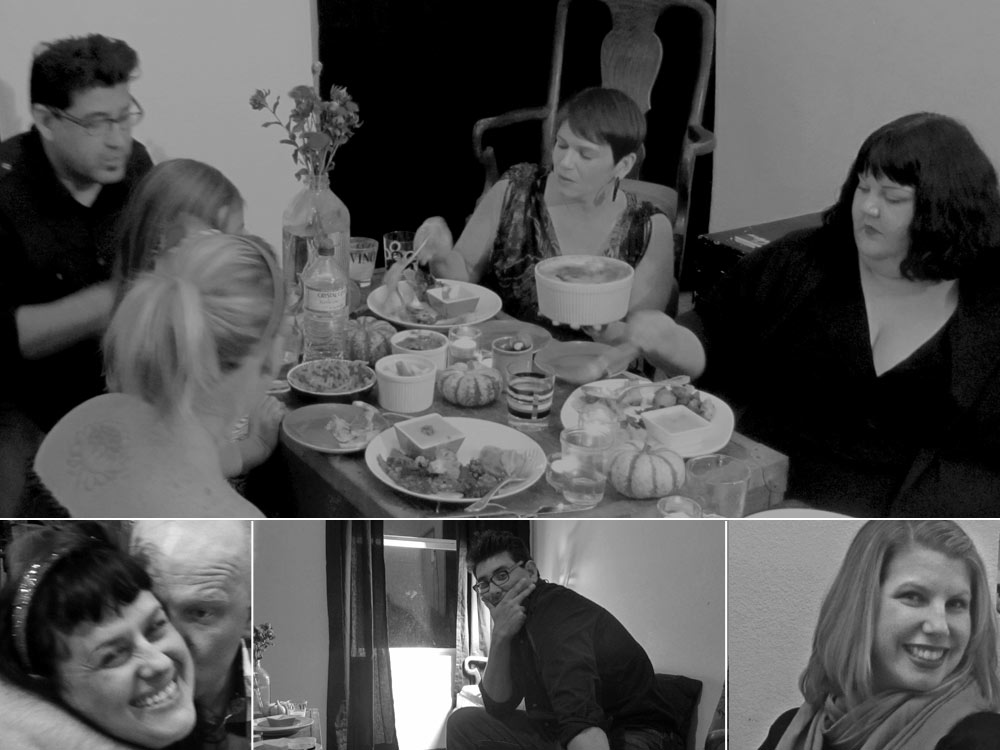 DINNER
We began our meal with caramelized onion and potato soup with a spicy pepita butter showcasing more of Marya's lemons and fresh herbs from Phan's Farms. I began by caramelizing onions in a bit of butter and boiling Yukon gold potatoes in salted water then processing them in the Cuisinart with a bit of milk some of the cooking water and more salt and pepper. The soup is then served with pepita butter- a mix of hulled pumpkin seeds, olive oil, whole meyer lemon, chilies, cilantro, and parsley.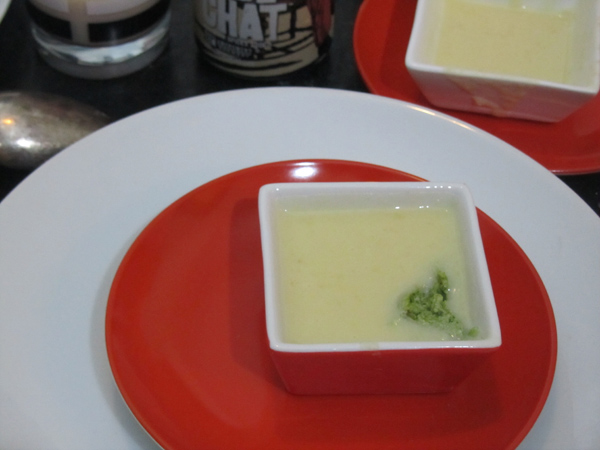 The spicy sweet potato puree with bruleed top made it to the favorites list of a couple of people and it's such a simple dish. Sweet potatoes are pureed with milk, salt, cumin, and fresh habeñero then topped with sugar and caramelized with a kitchen torch and allowed to harden to a crispy sugar crust.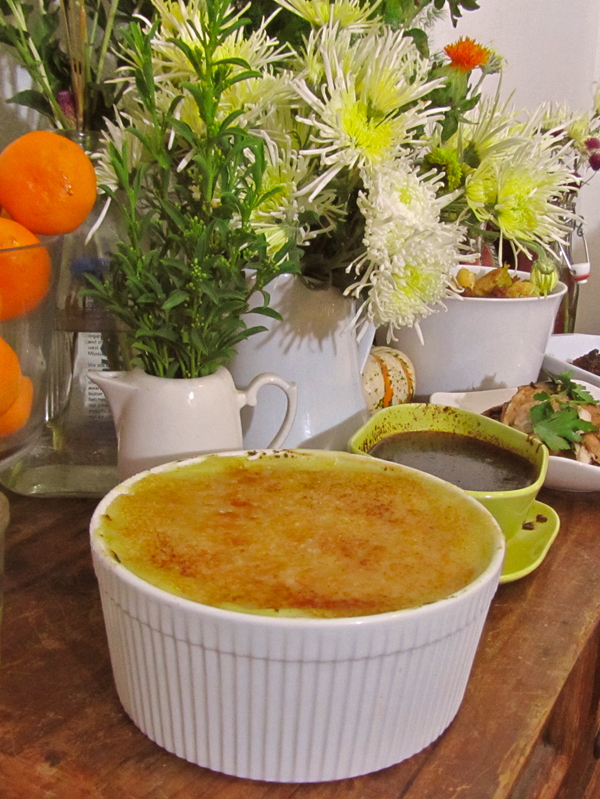 Still more people were seduced by the roasted cauliflower and brussels sprouts with Marin Sun Farms chorizo. This dish was also ridiculously easy. I threw butter, olive oil, garlic, parsley, salt, pepper, & a whole meyer lemon into my food processor and then tossed the mixture with chopped cauliflower and halved brussels sprouts. I baked everything on a lined cookie sheet at 400º while I browned the chorizo. Then I just tossed everything together. There were some very happy noises in relation to this dish.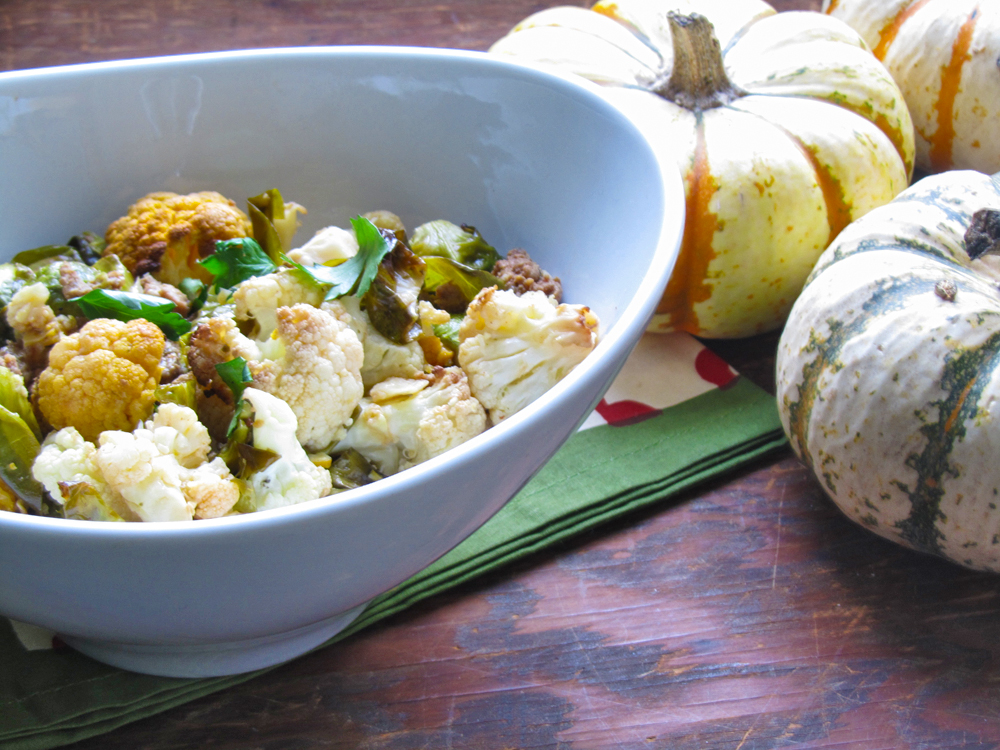 Now, I hardly know how to describe this lovely lovely 20lb piggie leg! Marin Sun Farms has never failed to delight me when I've bought a chicken for roasting or a nice steak, but I've never special ordered anything from them and I've never worked with a piece of meat of this magnitude. When I received the piggie, I scored the skin and fat and made a paste from meyer lemons, cilantro epazote, parsely, lots and lots of garlic, smoked maldon sea salt, and more garlic, then I rubbed my little pork leg down stuffing the paste into all the little crevasses. I let him sit in the fridge overnight then I cooked him very hot (425º) for about 40 minutes before lowering the temperature to 350º for about 3 hours until the internal temperature reached 145º. During the hot phase, I loved hearing the skin crackle and pop. The smell was kind of uncalled for it was so delicious. When it was time to lower the temp, I added ½ cup brandy, ½ cup cognac and 1 cup Sutton Cellars Brown Label Vermouth. I basted him every 20 minutes or so. Delicious? Decadent? Katie kept using velvety to describe the meat. Good word really. The jus from the drippings was rich, meaty, and slightly tangy from the lemon juice in the rub. It may have been the best pork dish I've ever cooked.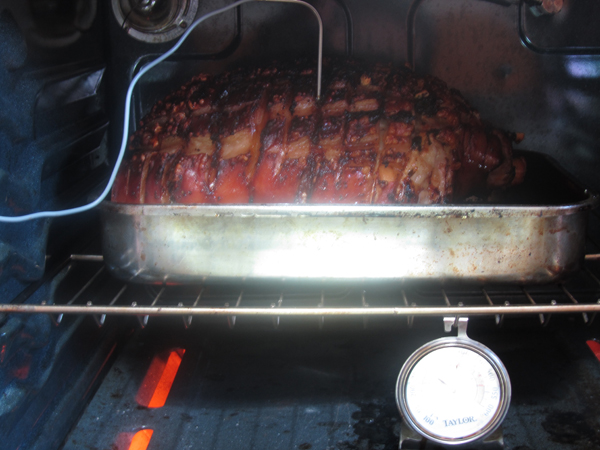 My adorable niece Ruby was ready to take over photography duties at this point because she loves to do everything her Auntie Brina does, but she felt something was missing. She raided my accessories and outfitted everyone (including her dad, and uncles Bryan & Joshua) with hats and headbands and directed a pretty killer photoshoot. Ruby dog (yes, I know it's confusing… long story) was in on the action too, getting plenty of treats and snuggling up to anyone who would give her cuddle time.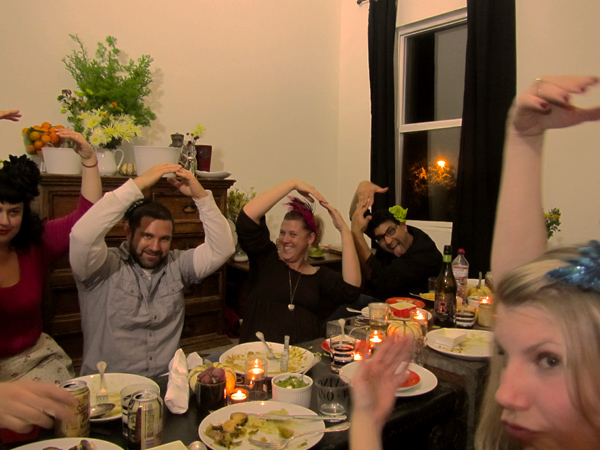 After all that food, we still had room for dessert and more wine- this time some Riesling also donated by local company eco-love wines. They're a brand new zero carbon winery and generously set us up with delicious wines for our Thanksgiving dinner. We all thoroughly enjoyed the pumpkin flan. This is my second time making it and I learned a couple of things from my first one which turned out a little wet and runny. This one was perfect and some people had finished their slices before I could ask if everyone had been served!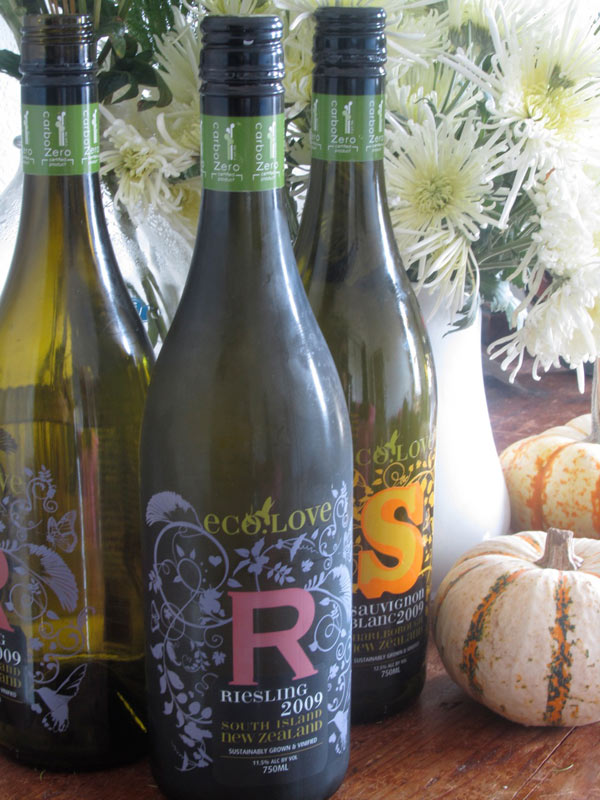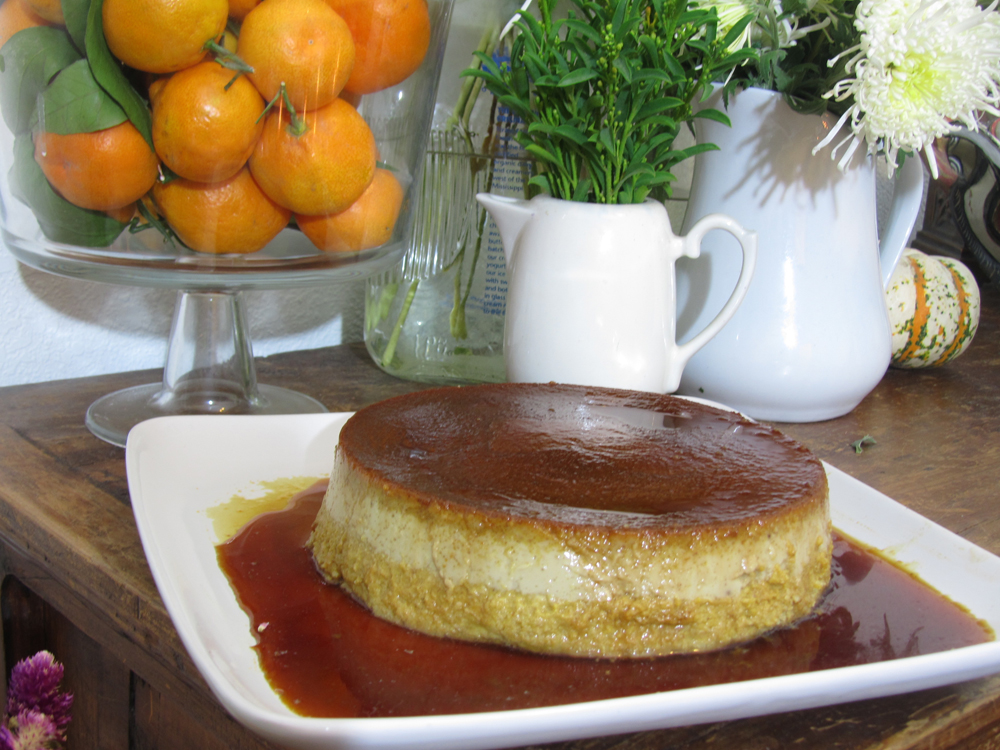 Our night wound down at close to 2am with many bottles of wine consumed, many stories told, friendships deepened, and perhaps a little romance kindled but maybe it's that sexy pork leg talking.
Happy Holidays
The Tomato Tart