I don't know whether to call this experiment a success or a monumental failure. Certainly, if you look at the cost, I have failed and in a rather grand fashion.  If you factor in taste, put a tick back in the success column. Looks, hmm… if you like your vodka to look rather like orange juice, SCORE!, but I am guessing you do not, so, fail again. Does learning count? Is no experiment a failed experiment?
I'll back up a bit. Christianna, my lovely friend from Burwell General Store leads 20+ food bloggers in this really cool project every month. We remake vintage recipes from a little book called All-Day Singin' and Dinner on the Ground. This is the fourth swap, I've participated in. My past recipes involved turning an old school cake into this lemon cake with rosemary caramael, Ozarkian Taffy Apples into these sopapillas, and Grandma's chicken stew with drop biscuits into this Thai curry.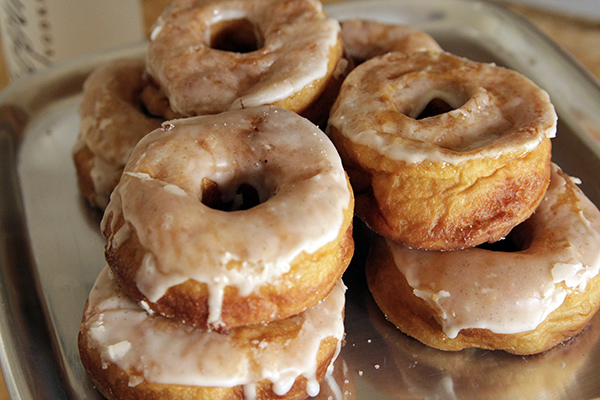 Finding The Inspiration:
I had a bit of a hard time deciding what to do this time. I thought of doing desert gnocchi, but someone jumped on that pretty quickly, then I thought of making some sort of pan-fried breaded croquette with a sweet oozy filling, but I found myself feeling uninspired by any of those things. I thought I had settled on a homemade shake and French fries for dipping (yum). I was discussing this plan with my husband over a plate of fries and a soy gelato shake when he started waxing poetic about the potato.

"You know, the potato… Andes… Peru… brilliant… perfect… Vodka…"
"Wait, that is perfect! That is the best idea ever!"  I stopped him mid-sentence.

I decided I had to make donut-infused potato vodka for this month's recipe swap! And for the final touch, I would make a coffee flavored whipped cream and make little cocktails so you could savor coffee and doughnuts in a glass.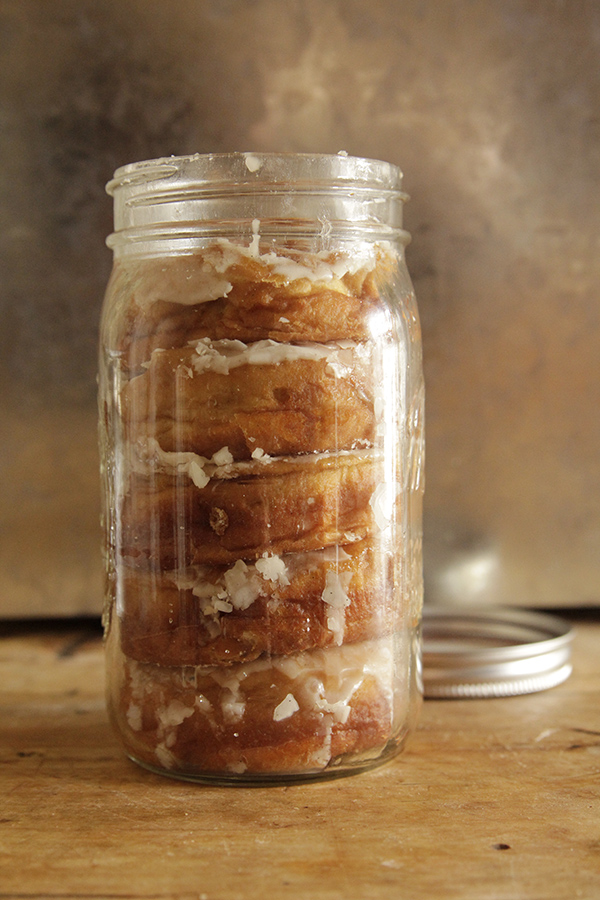 Procuring The Goods:
So, I set about heading to the best donut shop in the city, Dynamo Donuts to purchase a half dozen of their vanilla bean donuts. These donuts don't come cheap, but they are amazing, with light fluffy bodies, and inventive flavors. They taste yeasty and fresh and a tad crispy on the outside while light and doughy on the inside. Those were easy to find- Dynamo is just a few blocks from my house. Potato vodka, on the other hand, was not so easy to find.  We drove all over the City- going to a total of six liquor stores before we found straight potato vodka. Finally, I found Chopin Potato.

Making The Infusion:
Note, I am not suggesting you actually do this. I will call this a recipe for what not to do. Or- what to do if you want to turn two delicious expensive things into one delicious ridiculously expensive thing.
1.     Wash your wide mouth, quart sized, Mason jar very well in hot water and dry
2.     Fill jar with donuts up to the top (I used five)
3.     Fill jar with potato vodka up to the top of the jar, and screw lid on
4.     Store for 36 hours in cool dry place
5.     Strain through cheese cloth lined sieve
6.     Enjoy one shot of donut flavored vodka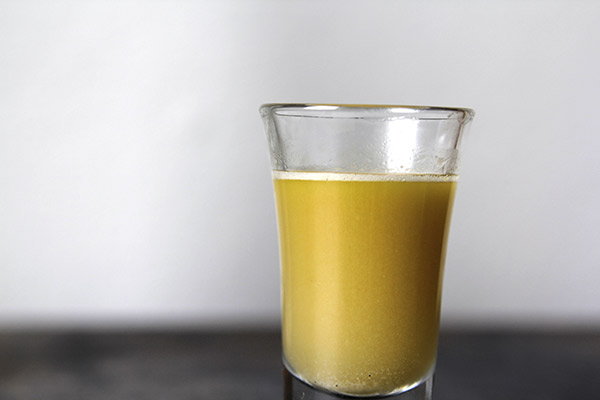 Cost of ½ bottle of Chopin= $25
Cost for ½ dozen Dynamo Donuts= $10
Total cost for 1 oz of donut infused liquor produced= $35
Laughter at the extreme silliness of this experiment=priceless!
You may be wondering what happened to the coffee and donuts cocktail we had planned on creating. We decided not to dilute our $35 shot of vodka and just savor the amazing donutty goodness.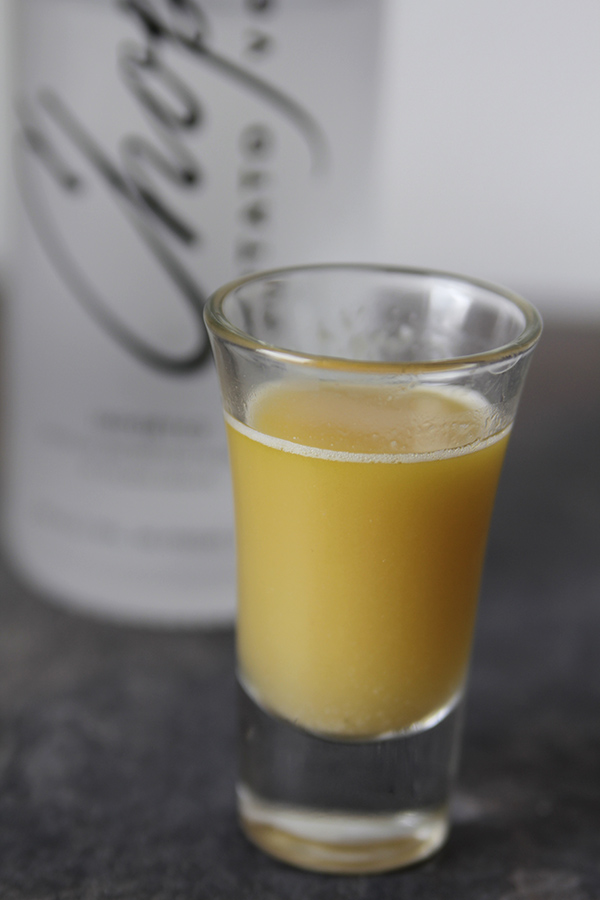 Visit all the blogs from the recipe swap for an amazing array of takes on what a potato doughnut can look like.
Meet the Other Recipe Swappers