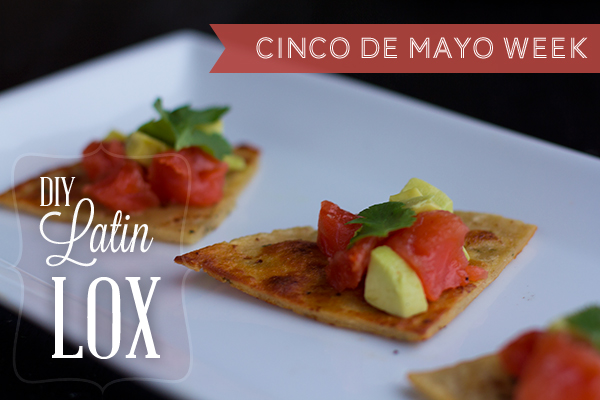 It's day two of Cinco De Mayo Week at The Tomato Tart and I'm really excited to share this recipe for homemade lox with you. In the words of my husband it is "SOOOO GOOD" and then when he took some to work, it was "extremely popular" and then just "gone".  I'm talking about Latin-spiced smoked salmon. It's kind of like spicy fish candy- unless that sounds gross to you. Then it's not like that at all.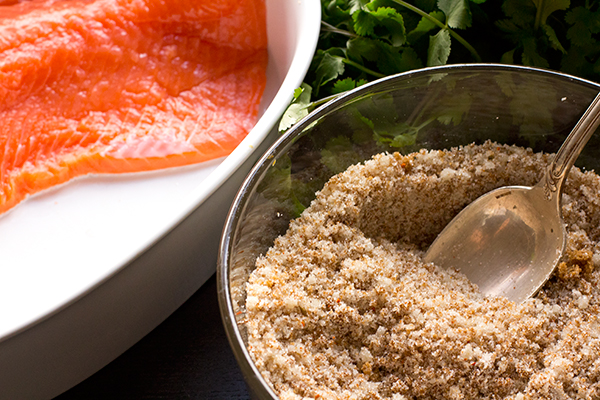 Being a nice Jewish girl (eh, half), lox has been ubiquitous in my life, but I have never made my own.  I've read, bookmarked, ogled, and pinned, countless recipes, but it wasn't until a week ago that I finally decided to make it. When I got home, I realized I'd forgotten the dill. Unwilling to go back out, I looked at the giant bunch of cilantro sitting in the glass on my butcher block, and the wheels began to turn.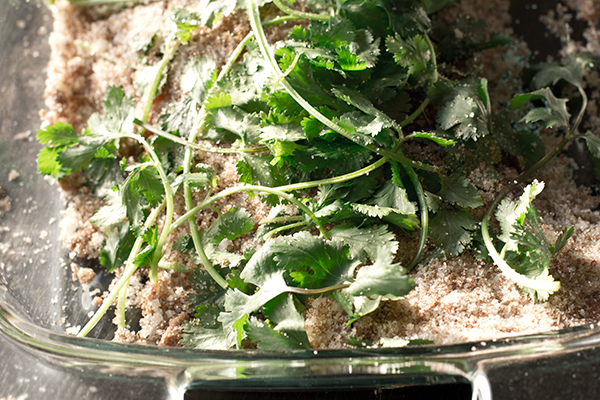 What if I made Homemade Lox with Latin Spices? Could it be delicious? Would my grandmother turn in her grave? Is that the silliest expression of all time? In true rebel fashion, I bucked tradition & reached for the cumin seeds, hot smoked paprika, paper lantern chilies (aye papi those are hot), sea salt, brown sugar, white sugar, and cilantro. Two days later Latin Spiced Homemade Lox were born. Thank goodness.
I cut some of the lox into chunks, put them on homemade chips with avocado and ate them like cured salmon tartar. This is a new favorite smoked salmon appetizer! Again, with the chunks– a taco with more avocado, a tiny drizzle of crème fraiche, some chopped green onion, cilantro, and a warm corn tortilla. So so good. The rest of the lox, I sliced traditionally thin and ate them with nothing but a little shmear of chevre and cilantro- no bread, no bagel. I couldn't have anything interfere with the lox. Too good.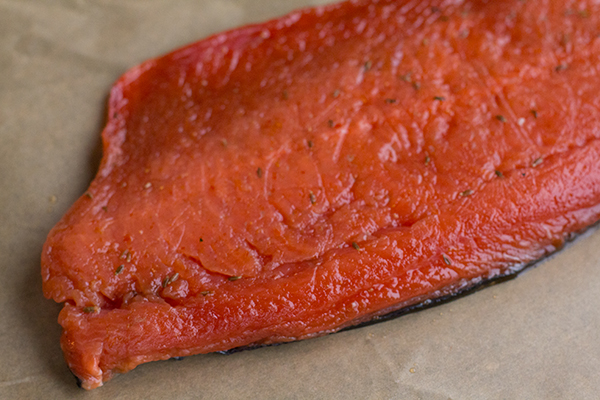 Have you ever made lox or gravlax? What did you think?