[This post is a part of Foodbuzz's 24×24 program. Where 24 meals happen across the globe on the same day. I'd like to thank Foodbuzz for including this very special occasion in their 24×24 lineup]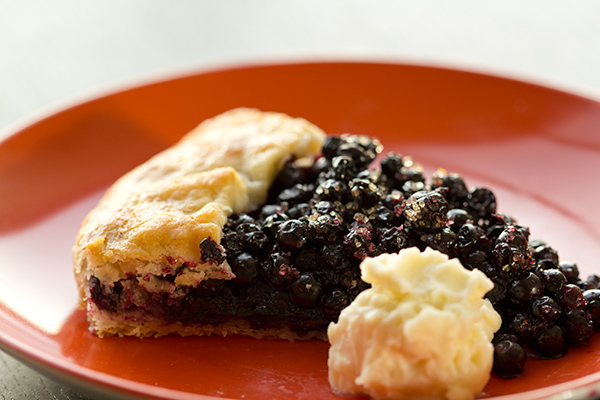 I went to Catholic School for eight whole years, but unlike the sterotype, the nuns at my school weren't mean. On the contrary, they were awesome. Ranging from sweet and gentle to a little mischievous with that Irish twinkle in the eye. I loved the nuns at St. Robert's Catholic School.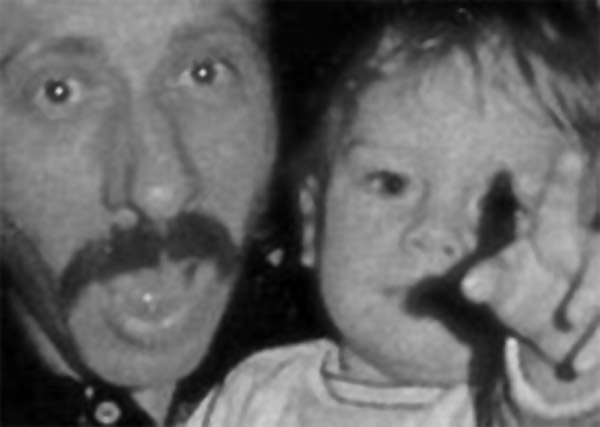 One night, at a party, my mother was talking about my dad. She said, "Moe is really the nicest guy in the world."  Sister Ita felt compelled to test this, I don't know, maybe she had to make sure my mom wasn't breaking the lying commandment (is there one?) maybe she was just being her adorable impish self. 'Round about 10pm, Sister Ita found my dad and said, "Moe, I need a favor." My dad said, "sure, what is it?" She said, "I need a ride to San Jose"
"Right now?" he asked. Sister Ita told him that she needed to go right then. "Okay, let me go tell Gilda and get my keys" He was ready to jump in the car and drive 45 minutes each way- no questions asked.
Sister Ita never got tired of telling that story. It summed up how nice my dad was, but not how cool he was. He was funny, and he was easy to be around, and he had the silliest bounce in his walk that somehow looked slick when he was the one walking. He was a hard-scrabble Jew from the Bronx who married into a French family, learned a new style of living and managed to make the two worlds seem the most natural fit. He was a guy who never lost his Bronx accent or his New York street smarts. My dad was the epitome of grace, except when he was tripping over the little table behind the sofa. That little table that had been in the same place for 10 years when my mom finally felt so badly about my dad's permanently bruised shins that she gave up and moved it.
My dad was everyone's favorite person, so when he died it left an enormous hole in our lives.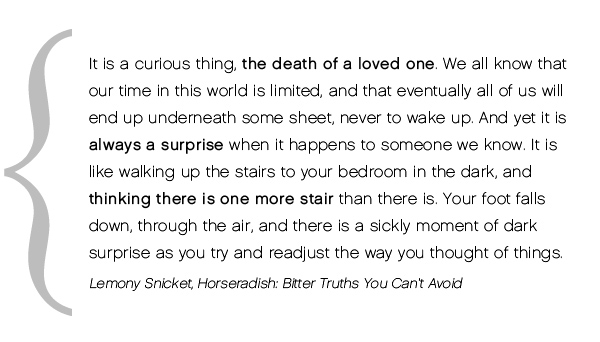 Today, thirteen years later, my brother and I still miss my dad in a very real way. October 21 was the anniversary of his death, and yesterday, the 29th would have been his 68th birthday. We always spend these days together. We toast our dad, share memories, share a meal, or see a movie. This year, I wanted to start creating new memories. When our parents were alive, our family life was filled with laughter, and countless nights around a dinner table with friends and family.  This was exactly the type of evening I aimed for.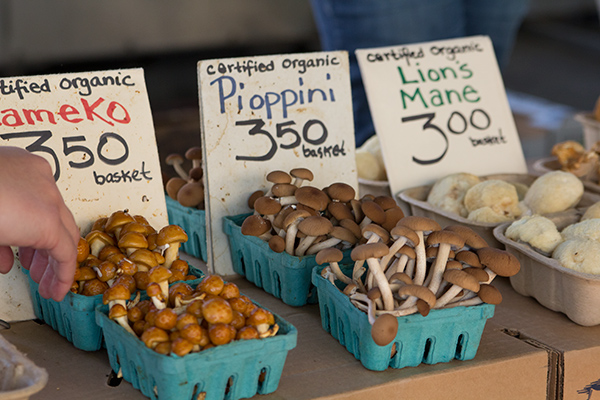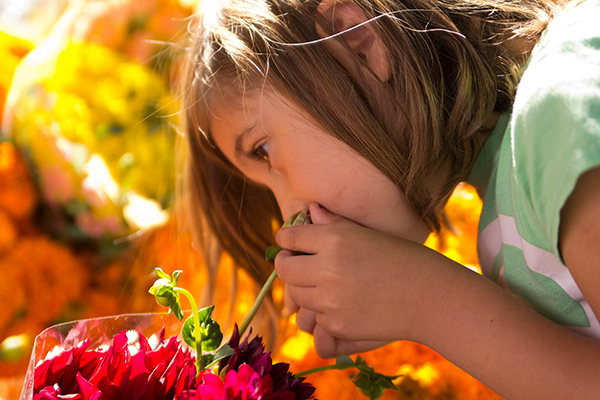 I woke early and went to the market, choosing the day's produce. My niece Ruby, loved the pumpkins and squashes since it's almost Halloween.  As I helped Ruby to make her very first pie, memories came flooding back to when I'd be in the kitchen with my grandmother -sunlight streaming in through her kitchen window- as she thin slices of apple on pastry to make the world's finest apple tart.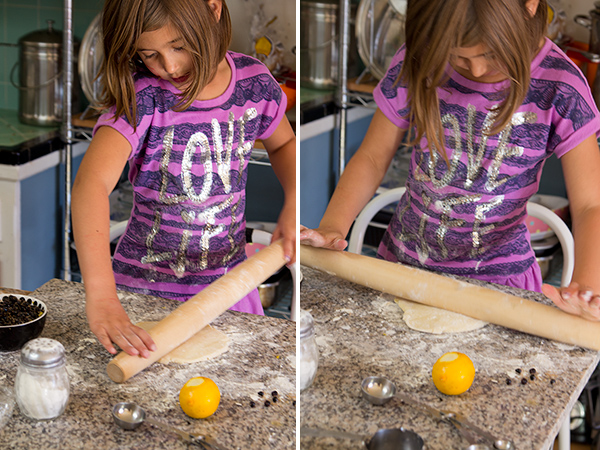 As Heather and I cooked and cleaned, Ruby and Uncle Joshua built an awesome fort in the spare bedroom and Joshua even fashioned a real periscope for his favorite niece as trumpet mushrooms browned in one pan, sweet potatoes in another, and onions caramelized in yet another. Ruby dog ran from room to room and took advantage of the full house, getting pets and loves from each and every one of us. Ah, family!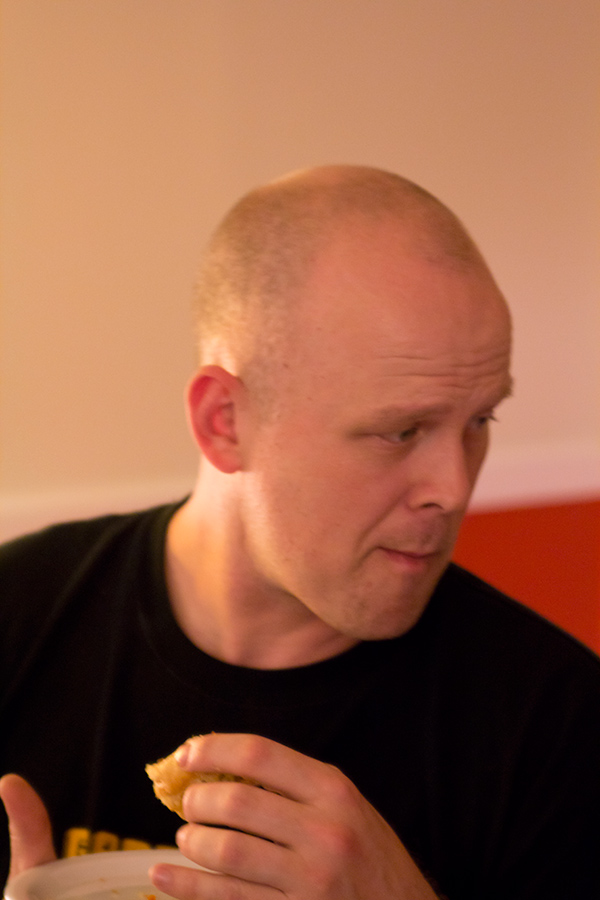 When my brother arrived, we toasted my dad with oysters- one of his favorite foods. We ate so much of the mushroom, sweet, potato, and sausage tart, that no one had room for the pasta dish and that suited us just fine. That's the nice thing about hanging out with family- no one gives you a hard time.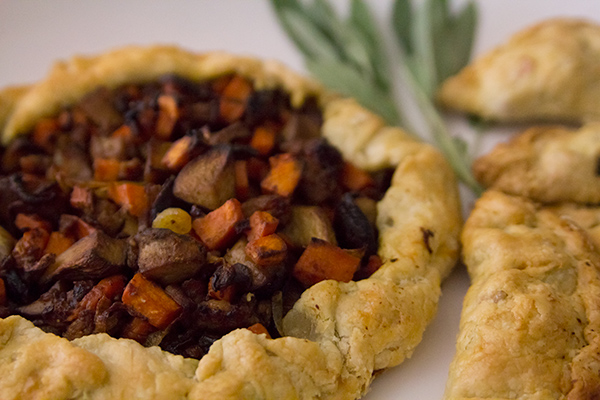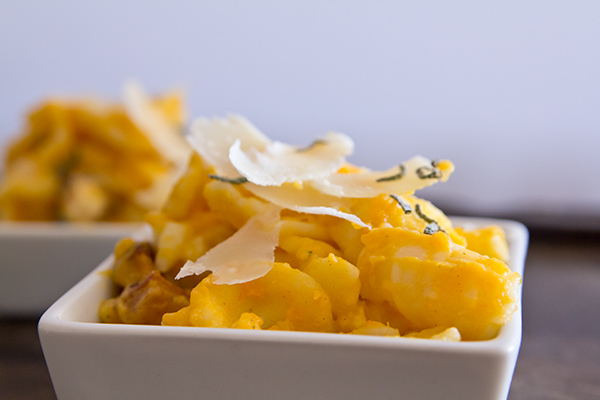 At the end of the evening, Uncle Joshua really upped the ante when he found the youtube karaoke version of Ruby's favorite song, something called Skyscraper by one Demi Lavato- not only that, he sang it with deep feeling.  Not bad for an old punk rocker. We all took turns finding music and singing and dancing like a bunch of goofballs. I know my dad would have had a blast at his 68th birthday celebration had he been there.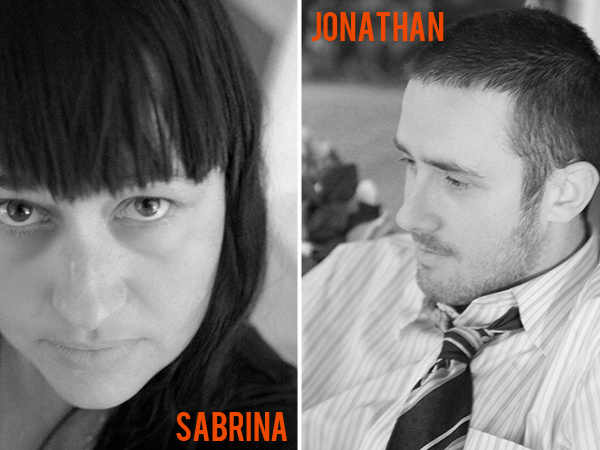 Here's to you, pops. Love you always.
Jerome "Moe" Model
October 29, 1943- October 21, 1998
The Menu
(full recipes to follow throughout the week)
Oysters With Blood Lime Migonette & Finger Limes
Savory Mushroom, Sausage & Sweet Potato Tarts
Cauliflower & Spinach Gratin
Butternut Squash & Pancetta Pasta
Ruby's Wild Huckleberry Tart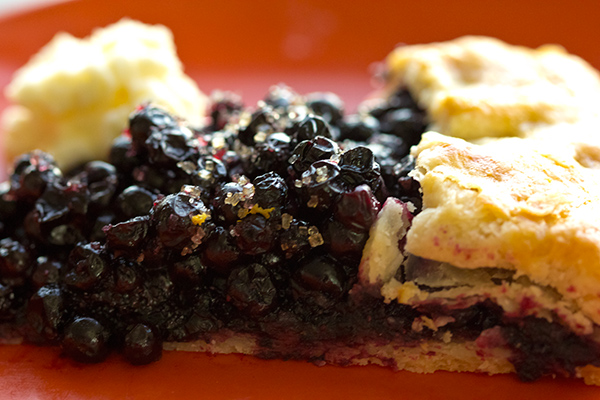 INGREDIENTS Ruby's Wild Huckleberry Gallette
½ cup rolled oats
2 cups huckleberries or blueberries
½ cup sugar demerera sugar
1 tablespoon vanilla extract
zest of one lemon
1 egg beaten with 1 tablespoon water or skim milk for egg wash
INSTRUCTIONS
Mix huckleberries, vanilla, sugar, and zest and allow to drain in a colander for at least 20 minutes
Roll pie dough to 1/8 inch thickness then trim around edges with a knife
Spread oats in the middle of the pie dough leaving a 1 ½ inch border
Transfer the dough to a baking sheet lined with parchment paper and preheat oven to 425º
Pile huckleberries in the center of the pie crust leaving a 1 ½ inch border
Fold in the edges of the pie dough, sealing with a bit of water to help stick.
Brush the tart dough with egg wash and put the whole gallette in the freezer for 10 minutes.
Bake for 25 minutes, check for doneness. If not done, then brush with a second egg wash (very lightly) and bake for 5 more minutes.
Cool before serving, and try with lightly whipped mascarpone.