I may not be the typical girl when it comes to romance. I told my husband early on that hearts and roses were not the way to woo me. This may not be entirely true.  The night I met my husband, I saw a tattoo peeking out of the top of his work shirt, I  unbuttoned the top button to get a better peek. (I was much bolder in my younger years). The tattoo was an anatomical heart right over his heart. I just so happen to be a lover of vintage medical drawings, so I really liked this tattoo (and the chest it was festooning by the way).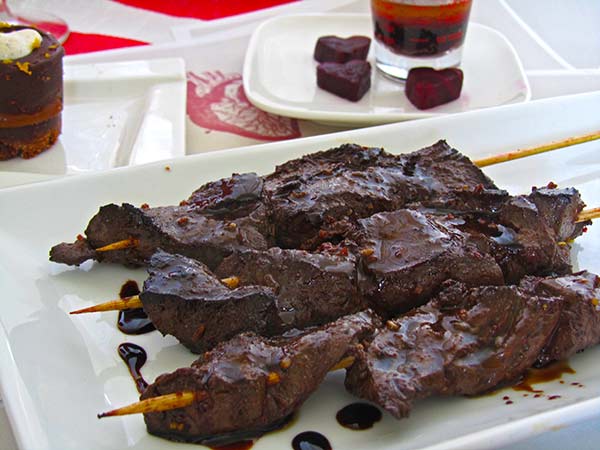 Fast forward quite a few years (ahem like 10) and my husband bought me the best present EVER for my birthday last year. It was a solid silver anatomical heart necklace- handmade by an amazing jewelry maker. If you have met me, chances are, you've seen and noticed this odd and beautiful piece of jewelry. It's certainly a conversation starter. He knows my taste so well, and I know his. This dinner was made just for him and features almost all of his favorite foods prepared in a way that might raise a few eyebrows as well.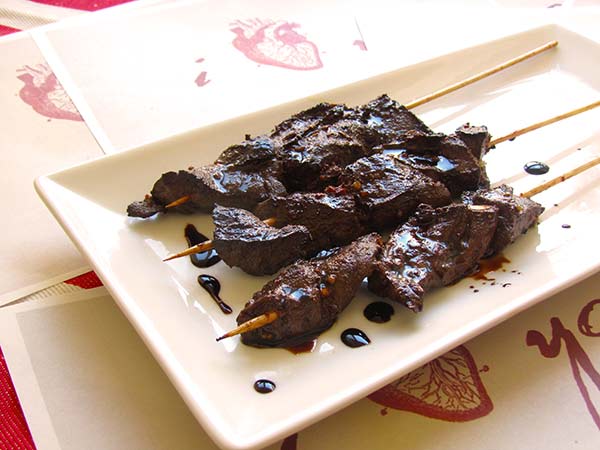 Chocolate Hearts:
I suspect you're thinking of something sweet right now… maybe in the candy family? Well not quite. These, mi amor, mi corazon, are literally hearts- anticuchos de corazon- or grilled beef hearts.  This is a Peruvian style street food dish with my own little twist- I've marinated them in red wine, sugar, hot chile, cumin seed, and dark raw cocao powder for a minimum of four hours before searing in a hot cast iron pan.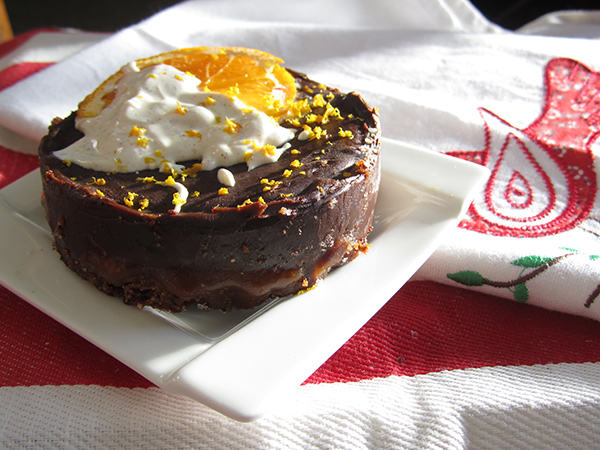 Chocolate Tarts
These gluten free chocolate tarts are rich and gorgeous! They have all my hubbies favorite things. The crust is made from hazelnuts, brown sugar, butter, and cocoa powder, they're topped with fleur de sel caramel, then a layer of dark chocolate ganache, then douse with vanilla bean crème fraiche and a little orange zest. Mmm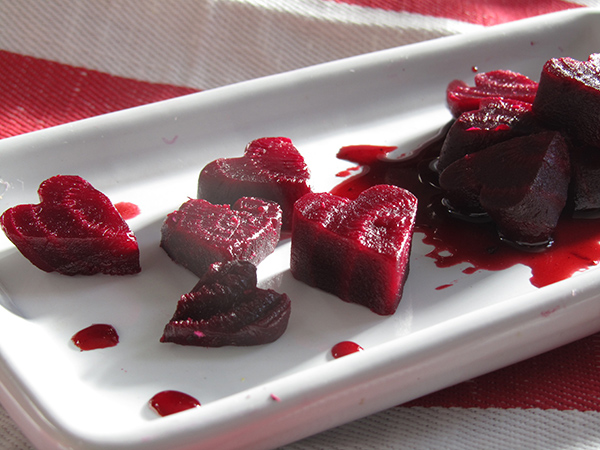 Heart Beets
I got the idea for heart beets from the folks at Happy Girl Kitchens (makers of amazing pickled beets among other things). I boiled beautiful organic red beets and then cut slices of varying thicknesses and cut them into tiny heart shapes with a little cookie cutter. I served this with a hibiscus, vanilla, blood orange vinaigrette.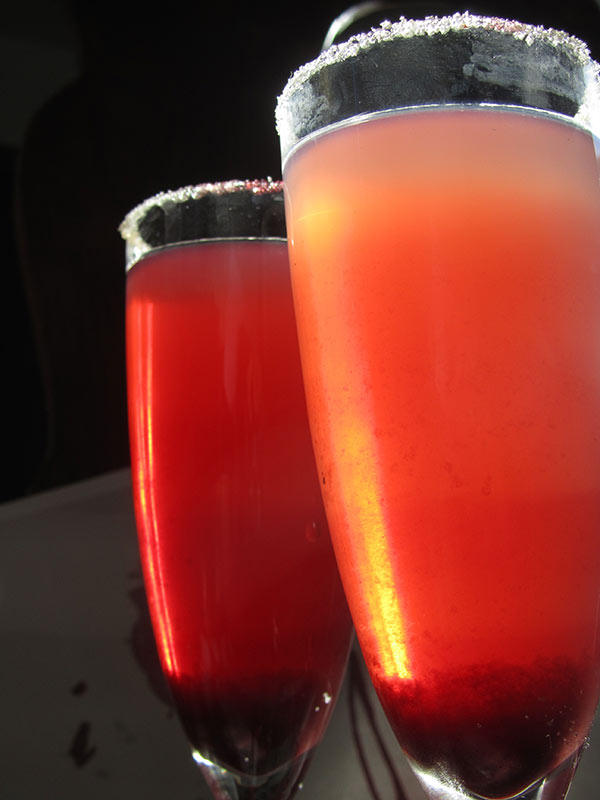 Bleeding Hearts
Our cocktail for the evening… the bleeding heart. This is a glorious mix of fresh lemonade, sparkling water, Kettle One Vodka, and a shot of fresh hibiscus juice which you don't mix in all the way so it looks kind of, well… bloody.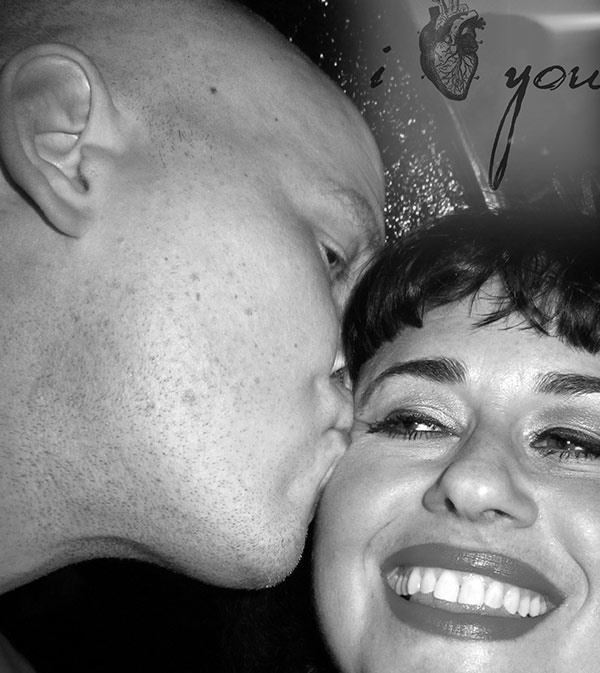 I'm guessing your Valentine's Day might be a little more conventional, but whether partnered or single, I hope your day is full of love.