I may have mentioned before here and here that I love Valentine's Day. It also happens to be  my halfiversary- sort of. When I was a kid, I figured that if August 4th was my birthday, February 2nd must be my half birthday.  Pretty fancy division skills, right?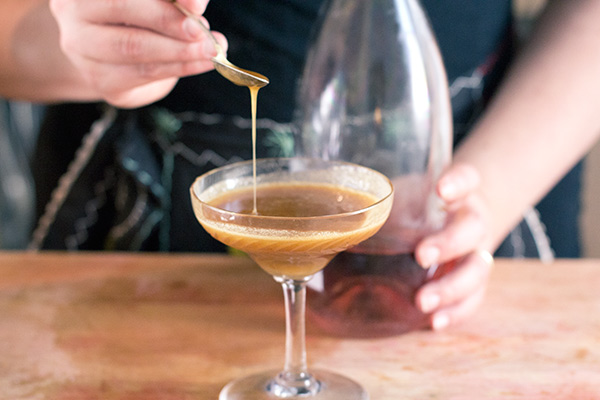 Joshua and I met on August 28th, and were married on the same date 6 years later. We've always celebrated our halfiversary using my awesome kid-math- so… February 14th it is.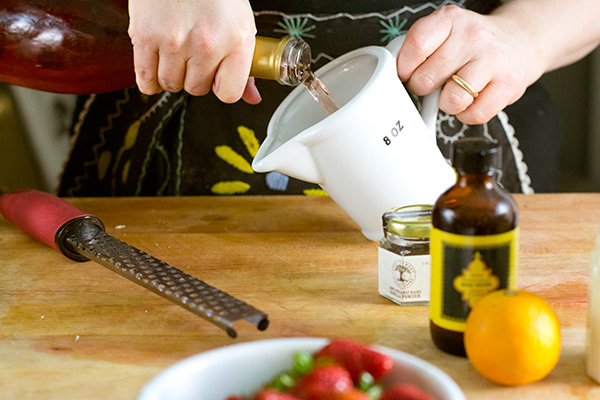 This year, a last minute change of plans, means we're staying in, and I know exactly what we're having for dessert. Champagne (pink champagne at that!) and roses turn this caramel sauce into pure romance. While I have been eating this off of a spoon, tonight, we'll have ice cream parfaits layered with blood orange pound cake, champagne-soaked strawberries, and vanilla bean whipped cream topped with some rose petals nicked from my neighbor's organic garden—with his permission of course!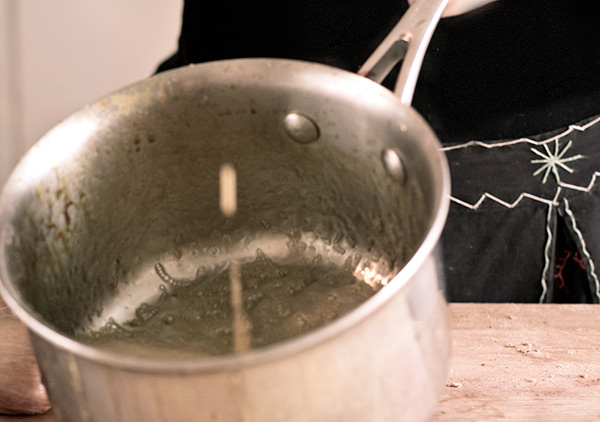 Happy Valentine's Day!
INGREDIENTS
½ cup of rosé champagne
1 cup organic sugar
heavy pinch of sea salt
½ cup heavy cream
1 tablespoon rose water
½  teaspoon whole ground vanilla (like Love Street Living Foods) or a whole vanilla bean
4 tablespoons butter cut into small pieces
INSTRUCTIONS
In a heavy bottom sauce pan, reduce champagne over medium high heat until it's volume is reduced by half.
Add sugar and salt and bring to a boil while swirling the pan gently. Turn down heat to medium and continue to swirl the pan to incorporate the sugars. Wipe down the sides of the pot with a wet pastry brush, to incorporate.
Watch your caramel very carefully, as it starts to change color, it will go from perfect to burnt, very quickly. Since we're using a colored liquid, you'll want to be extra careful. Smell and viscosity will also play a large part in making this sauce. The caramel should drip very very slowly off the back of a wooden spoon- think thick like maple syrup.
In a separate small saucepan, warm heavy cream, rosewater, and vanilla until just warm to the touch.
When sugar mixture is golden amber in color, completely smooth, and thick like syrup, remove the sugar mixture from the heat source, and slowly whisk in the cream in a steady stream.
Place pot back on low heat, and whisk in the butter one piece at a time- only adding the next piece once the last one is fully incorporated.
Cook on low for a minute or two, whisking constantly to achieve a nice thickness, remove from heat and cool before tasting. Serve over vanilla ice cream, or pound cake, or strawberries macerated in champagne… or make a sundae with all three!