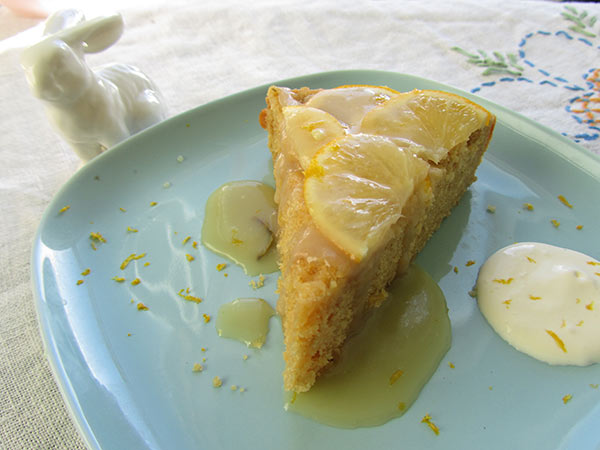 I met Christianna, CM for short, the amazing woman behind Burwell General Store on Twitter and that was it, we were instant friends. I am fond of this type of irony- our blossoming friendship which is based on something old-fashioned and real and honest namely, the shared love of real food and recipes was built on such a thoroughly modern platform. Anyway, upon meeting CM, I loved the name of her blog, I loved the food she was cooking, her literary voice, and the real feeling of community she fostered. Right away,  she introduced me to Lindsay from Rosemarried and I was hooked on another new blog written by an incredibly talented and very sweet woman. When she invited me to join her recipe swap in January, it was just a little too close to the deadline, plus she hit upon my secret fear of frying with the fritter challenge.
The recipe swap involves bloggers creating our own versions of recipes from a funny little book Christianna picked up at a junk store, All-Day Singin' and Dinner on the Ground. This month's recipe was "Company Time Lemon Cake" which totally spoke to me. I love citrus of any kind, but especially lemons. Friends bring me lemons off of their trees, I buy lemons practically by the gross, I'll make lemon marmalade, lemon curd, lemon syrup, custard, cake, pancakes, preserved lemons, well you get the picture. As far as desserts go, I'd rather have lemon than chocolate any day and I think they're pretty and sunny and they smell better than anything. It was fascinating then, that I had such a difficult time deciding what I would make for this swap.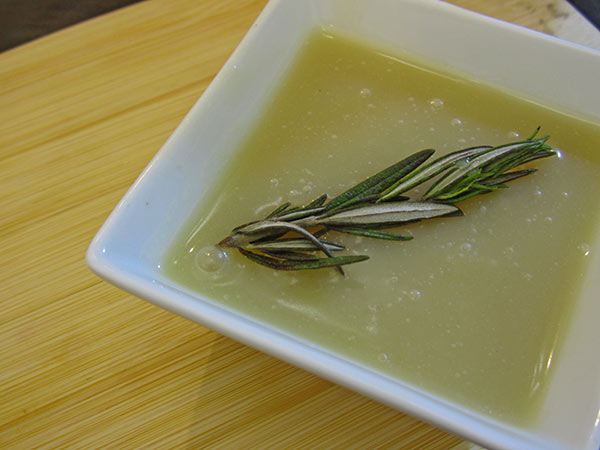 In the end, it was the name of Lindsay's blog (Rosemarried) that set off my imagination, "ah ha! Brown sugar, lemon, rosemary!" I am pretty in love with this cake. You should have lots of rosemary caramel left over, but that's okay too, because it tastes great with chocolately things or over ice cream. It also goes really well with a spoon!
Thanks so much to CM for inviting me along, I can't wait for the next one. Mine's gonna be vegan, for sure, considering I'll be in the middle of a month-long vegan cleanse. Now, go check out some of these other bloggers! I think you're going to love how amazingly creative they've been with their creations!
INGREDIENTS FOR CAKE
6 oz butter
1 ½ muscavado sugar
3 eggs
3 egg yolks
2 teaspoons fresh rosemary
2 ½ cups unbleached pastry flour
2 tsp baking powder
4 oz milk
zest of 2 lemons
2 oz fresh squeezed lemon juice (about 1 lemon)
INGREDIENTS FOR ROSEMARY CARAMEL
3 six inch sprigs rosemary
¾ cup water
1 ½ cups of organic WHITE sugar
1 ¼ cups cream
INSTRUCTIONS FOR CAKE
Preheat to 350º
Cream butter and sugar until really smooth and fluffy in the bowl of a standing mixer fitted with a whisk attachemEnt
Add eggs and yolks 1 at a time
Add in zest and rosemary
Sift flour / baking soda fold in with milk
Add lemon juice
Bake 45 minutes in a well greased parchment paper lined 9" round pan
INSTRUCTIONS FOR ROSEMARY CARARMEL
Boil rosemary sprigs in water for 7 minutes
Measure water, it should equal ¼ cup, if not add or subtract until it measures ¼ cup exactly and return to pot with sugar over low heat until sugar dissolves.
Raise heat and boil until sugar and water turns a toasty caramel color stirring every so often with a wooden spoon. Watch carefully as sugar can go from perfect to burnt very quickly. (process takes 5-7 minutes)
Turn down heat, and gradually whisk in cream.
You can add some of the boiled rosemary sprigs back in for a more rustic sauce or leave them out for a more refined one
Serving suggestions:
Top with thinly sliced lemons (or sweet lemons) and serve with a dollop of crème fraiche.