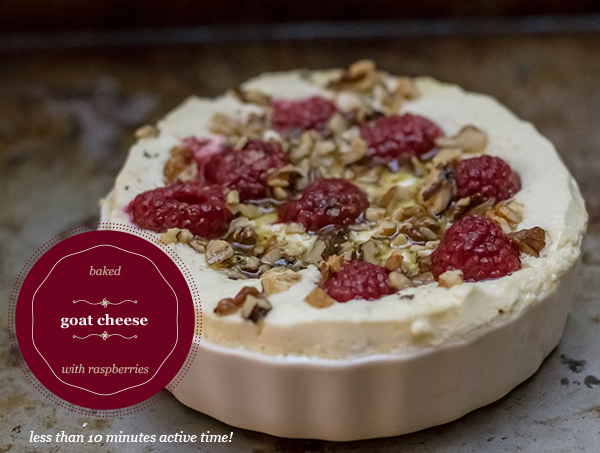 Swirling the tawny-colored, hazlenut-scented, 150 year old port in my glass, I looked at my friend Irvin and thought "This cannot be my life." One long slow sip of the honeyed elixir, poured from one only six remaining bottles on earth, confirmed that I was indeed awake. I couldn't have dreamed anything that fantastic. My next thought was that I'd better remember every second of my weekend at Pebble Beach Food and Wine, because it was surely a once in a lifetime experience.
Fast forward to April 2012 and I'm waking at a truly obscene hour for a Saturday.  I don't mind though, I'm off to hang out with some of my favorite bloggers and head to (you guessed it) Pebble Beach- courtesy of my friends at Driscoll's Berries. This recipe, for simple baked goat cheese with raspberries, thyme, and walnuts is, in fact, inspired by our first stop on the trip: Driscoll's organic raspberry farms, but more on that in a minute.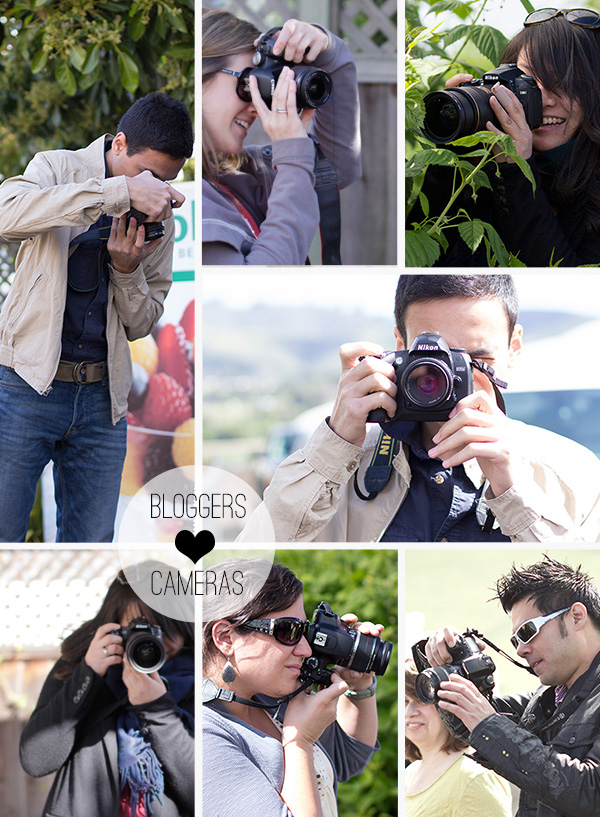 Those who know me, know I'm always up for an adventure. Almost any kind- except the kind where I'm going to get carsick. I adore road trips, but our bus driver was on some sort of trip himself. It's true, I should have known better than to skip breakfast, and facing backwards to chat nonstop with Kamran, my East Coast Boy Blogger BFF (ECBBBFFF for those in the know) may not have been so wise.  But about an hour into the trip I found myself eyeing the coffee cup that Irvin (my BBFF or blogger BFF) had graciously tossed onto the seat behind him. I love how he's always looking out for me.  Luckily, I focused, breathed deeply, got very quiet, and mind over matter came into play. The thought of 10 blog posts featuring "That One Time The Tomato Tart Puked in A Coffee Cup" fixed me right up.  Tada! I didn't toss my green tea back up into Irvin's coffee cup.  Thankfully, the driver situation didn't get really bad until after breakfast.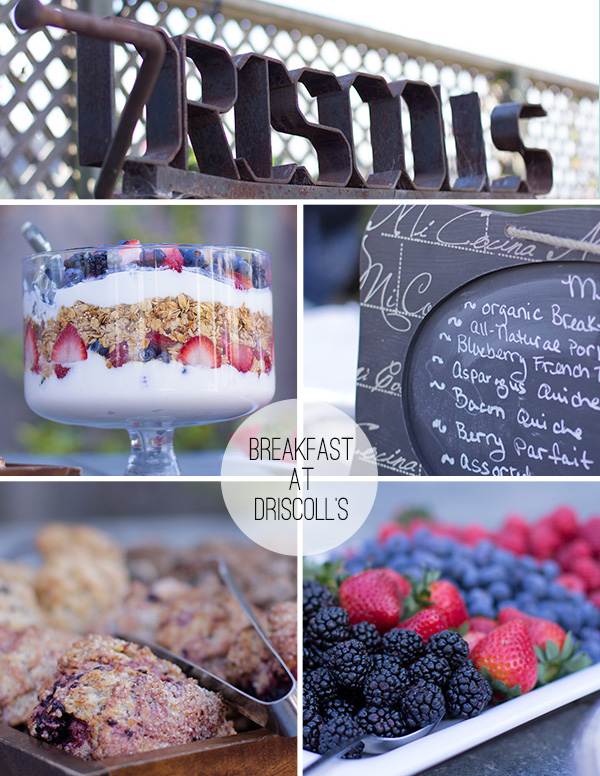 At Driscoll's headquarters the San Francisco Bay Area blogger crew Anita Chu of Desserts First and Stephanie Shih of Desserts for Breakfast (by the way, do you know about their upcoming magazine Sated), Shauna Sever of Piece of Cake,  Leslie Perryman and Nina Tabone from Food Beast, Irvin of Eat The Lov , Kamran (honorary SF blogger for the weekend) and I were joined by our great Los Angeles friends Pamela from My Man's Belly and the ever amazing Greg of Sippity Sup (smooch). We sat down to a gorgeous breakfast of fresh berry and yogurt parfait, rustic quiches, berry scones, and more fresh berries with the best unsweetened whipped cream. What a treat!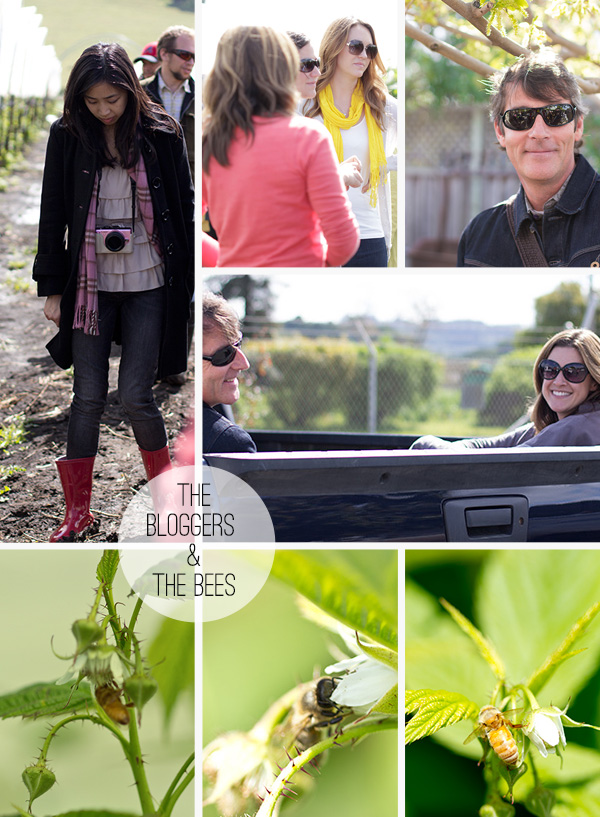 The sun was shining bright and HOT, but we'd not been so lucky earlier in the week. We'd had serious thunderstorms, so Driscoll's bought us all adorable muck boots for our trip out to the berry fields. Lucky me, I got the fab flowered ones, but poor Irvin had to squeeze into baby blue ones three sizes too small. Kamran, on the other hand, thought ahead and went to Barney's and bought his own- spawning a fashion shoot in the fields.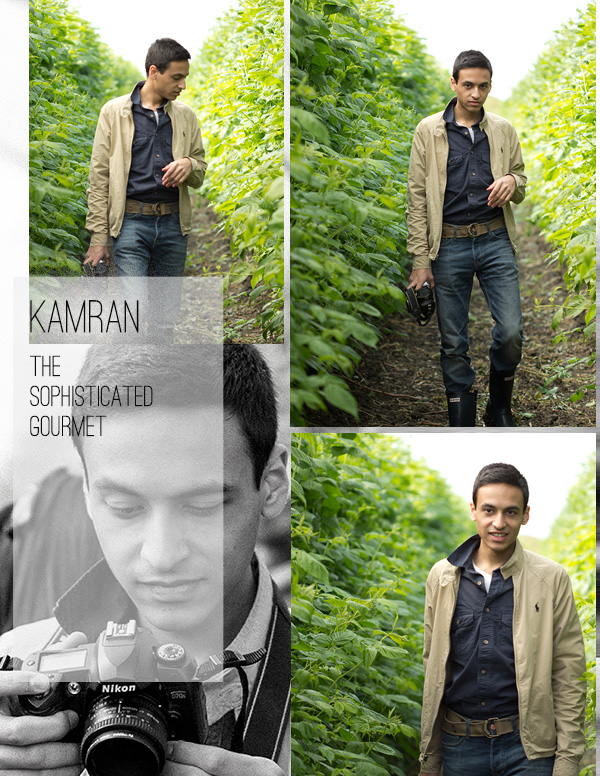 Next stop, would be Pebble Beach Food and Wine, but here's where the trip got an eensy bit dicey. Our driver—we'll just call him Trip—he got lost. I can totally relate, Irvin and I got lost the first time, too. What we didn't do, was almost go off a cliff turning around. We didn't almost die when Irvin was behind the wheel.  Okay, so it wasn't exactly a cliff, it was more like a six inch ledge, but the tailpipe did hit something and scrape really hard and I think we kind of hit a tree.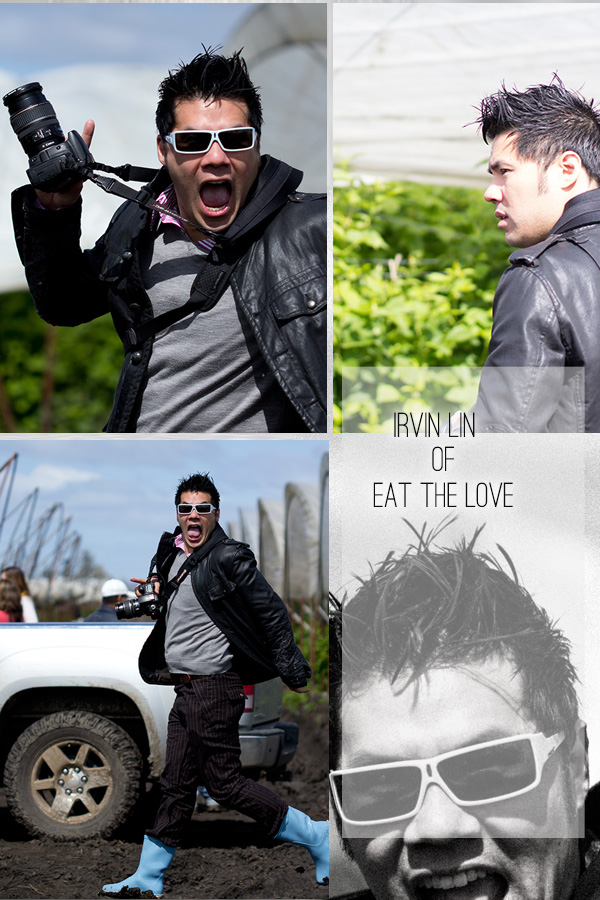 Overjoyed from the survival of our harrowing ordeal, we emerged glistening with a dewy glow, from the van. We were bloggers, on a mission, and ready to eat.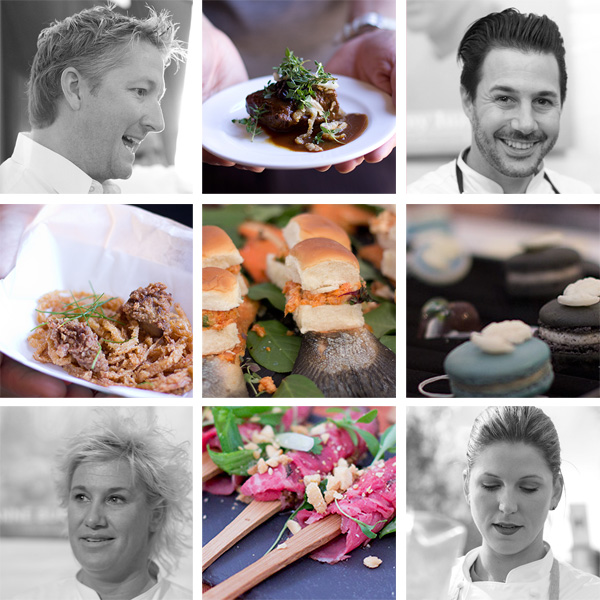 Celebrity chefs buzzed all around. No kidding: Irvin sat on the arm of Michael Chiarrello's sofa (much to Chef Chiarrello's dismay). I accosted Nancy Silverton who was beyond gracious. I've included photos of some of my favorite dishes here and some of the most recognizable chefs, yes? Tim Love, Ann Burrell, Johnny Iuzzi, and of course the ever adorable Chef Casey Thomspson who found a way to make me devour liver and onions- barely cooked liver flash deep fried.   Casey, 70's moms everywhere salute you.
Baked Goat Cheese with Raspberries and Thyme + Raspberry Sauce with Honey & Thyme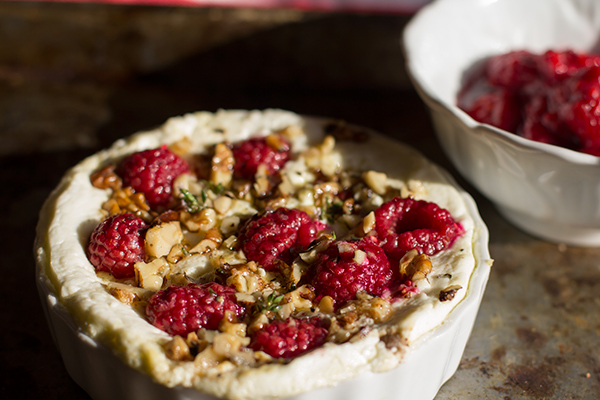 Upon my return from Pebble Beach Food and Wine, I had raspberries on the brain for weeks. Unfortunately, our thunderstorms wiped out most of the organic raspberry crop in Driscoll's fields. Finally last weekend, I saw some local Driscoll's raspberries at small market near my house.  If raspberries are not in season, you can use any tart fruit that is in season (maybe not citrus). Try strawberries, apricots, apples, gooseberries, blueberries, blackberries, pineapple, mango… get it? If you are desperate for raspberries, you could try frozen, but make sure the raspberries are completely frozen when you put the goat cheese in to bake.
In addition to playing with the fruit, you can play with the herbs, In addition to I used orange thyme from my garden which is thyme with a slight orange flavor (soo good), you can use French thyme or lemon thyme, but rosemary (a tiny bit),  lavender, fennel pollen,  oregano, or even mint would work beautifully here. If herbs in your garden have bolted (produced flowers)  be sure to put some on top for an extra beautiful and tasty presentation.
This appetizer is fabulous because it seems fancy- like Pebble Beach fancy. This appetizer is even more fabulous because it is easy like practically drive-thru easy. Your hands-on time should be less than ten minutes.   Serve this with bread, or crackers for dipping. You can also drizzle a bit of honey on top if you don't want to make the extra raspberry sauce.
INGREDIENTS BAKED GOAT CHEESE WITH RASPBERRIES AND THYME

6 OZ of Chevre (softened)
1 package of organic raspberries – divided
2 tablespoons extra virgin olive oil
2 tablespoons finely chopped walnuts
½ teaspoon of fresh thyme leaves + more for garnish.
Salt and pepper to taste
INSTRUCTIONS

Preheat oven to 375º
In a small bowl, combine olive oil, walnuts, thyme, a pinch of salt and pepper
Fill a miniature tart dish with the chevre. Using a spoon or your finger, make 7-10 small indentations in the chevre- just the right size for raspberries. Try to make the indentations in a fairly random pattern. Place raspberries into the holes, then spoon the walnut and olive oil mixture on top.
Place mini tart dish on top of a baking sheet and bake for 15 minutes. Chevre will puff up and start to drip over the sides. This is good, and sexy, and delicious.  You can even turn the broiler on for 5 more minutes to get a slight browning on top and increase the gooeyness- just make sure to watch it carefully.
Top with fresh cracked pepper and a bit more thyme for garnish.
INGREDIENTS RASPBERRY SAUCE WITH HONEY AND THYME

¼ cup good local honey (I used blackberry honey)
3 sprigs of thyme (again I used orange thyme)
the remainder of the basket of raspberries
INSTRUCTIONS

Warm honey and thyme in a saucepan over medium-high heat. Add raspberries, stirring gently to coat with honey and thyme and bring to a boil.
Lower heat and simmer for 2-3 minutes.
Serve alongside baked goat cheese with raspberries and thyme or with any cheese platters. Also try with chicken, pork, or on grilled cheese