Sometimes, I feel like a cheater for living in Northern California. It's pretty easy to eat "seasonally" here. We still have some local nice red juicy strawberries from just down the coast. We had a hot afternoon and I made this lovely and refreshing salad with bitey arugula, tiny red spring onions, strawberries, fresh tarragon, and French goat feta.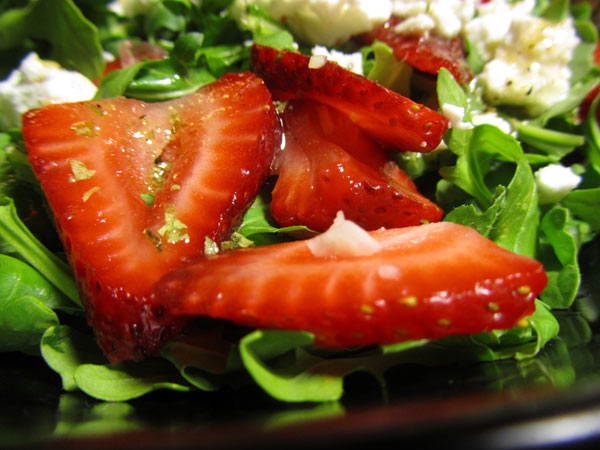 If you can't find fresh local strawberries, this would be gorgeous with pomegranate arils, plums, or elderberries all of which are in season this month.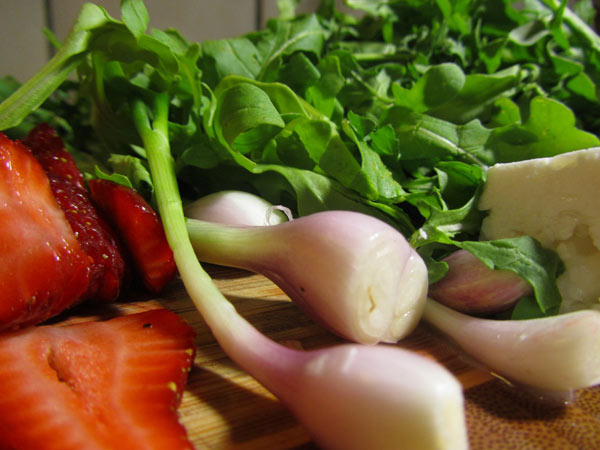 INGREDIENTS
4 cups arugula
3 tbsp diced spring onion
½ cup strawberries
½ cup goat feta crumbled
2 tbsp chopped fresh tarragon
1 tsp dried mustard
2 tbsp sauvignon blanc vinegar (sherry or champagne vinegar are good here too)
6 tbsp buttery olive oil
sea salt and pepper to taste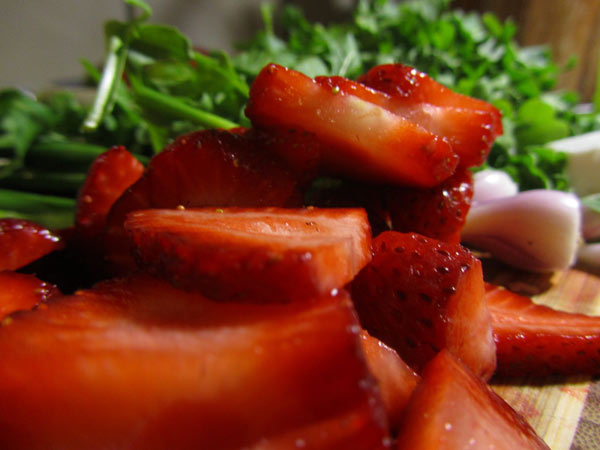 INSTRUCTIONS
Whisk dried mustard and vinegar together until smooth then add tarragon and salt & pepper
Slowly whisk in oil until well-emulsified then add onion and whisk a bit more
Build salad by putting arugula in bowl toss with dressing reserving a tiny bit, then add strawberries and feta
and drizzle the remaining dressing on top and serve immediately.