The holidays don't have to be a stressful cooking time.  You can make these simple recipes in a flash- or make ahead of time and just relax and spend precious time in with your family and friends.  Of course, you can act belabored and harried and hide in the kitchen too.
Here are my top 5 easy and delicious holiday appetizers. You could make these hors d'oevres for any occasion like Christmas, New Years, or any cocktail party and just coast through the soiree.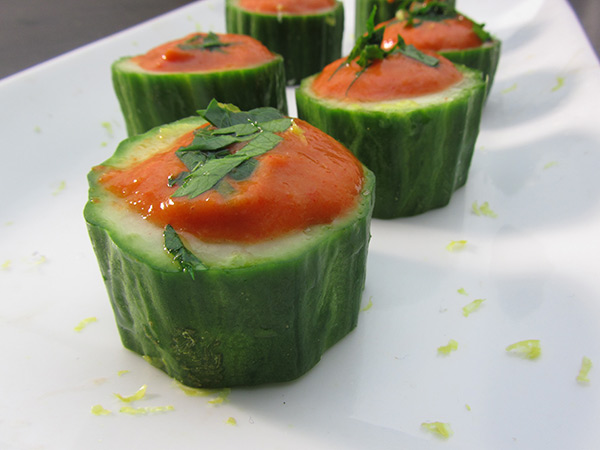 5 More Simple Ideas For Holiday Appetizers
Cook pre-made fig jam with sage leaves, mix chevre with a bit of honey, and pile crostini up with cheese first, jam next, and a slice of prosciutto.

Steam frozen prawns with water scented with cilantro and lime, chill and chop into small pieces, mix with avocado chunks, lime, chilies, and salt and serve in lettuce cups.

Turn French onion dip on it's ear! Caramelize shallots and mix with creme fraiche and sea salt and watch people fight to dip just about anything in this delicious concoction.

Make a grown up cheeseball. Mix gorgonzola with high quality deli cream cheese. Roll around in chopped dried figs and roasted chopped pecans.

Top store-bought puff pastry with a bit of goat cheese and apples which you've sauteed in white wine, butter, and fresh thyme.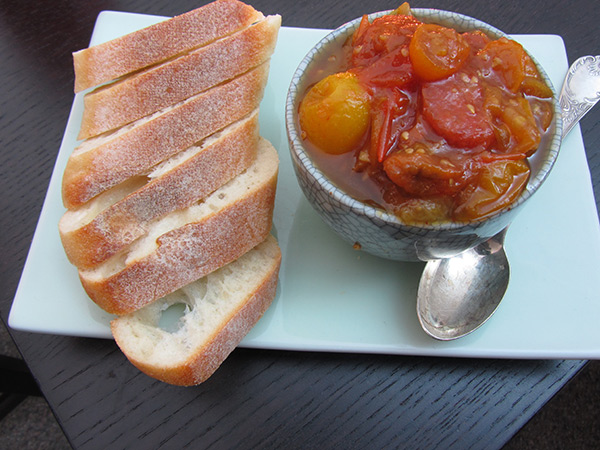 I hope these holiday appetizer ideas make life easy and delicious for you during this crazy season.
All my best,
Sabrina Modelle
The Tomato Tart