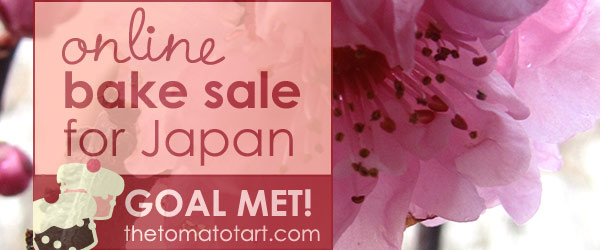 Thank you so much. Thank you to the bakers. Thank you to the bidders. Thank you to everyone who helped make this Online Bake Sale for Japan a smashing success. Each tweet, each Facebook Post, each time you emailed your friends, or stumbled this site, you helped us reach our goal, yeah, I said it
we reached our goal (and then some)
Thanks to the amazing talents of Angi from Rice & Wheat for her amazing form and super cool smarts and awesome baking as well. You have made this process WAY easier.
and also thanks to Andrew Sigal for matching the first $500 of this fundraiser. Yay!
Total and winner emails to follow very soon.