In life, there are times of relative calm, times of turbulence, and times of growth and change.  As humans, it is within our nature,  to seek that which is calm, steady, comfortable and safe.   This behavior is ingrained in us, stemming from a time when safety and stability were crucial to our survival and evolution.
Since March, I have experienced great joy, anticipation, deep love, kindness, energy, weariness, worry, and terrible staggering loss.  If you were to look at my life two months ago, and my life today, it is nearly unrecognizable. I have never felt more grateful for my friends, family, and utterly incredible husband.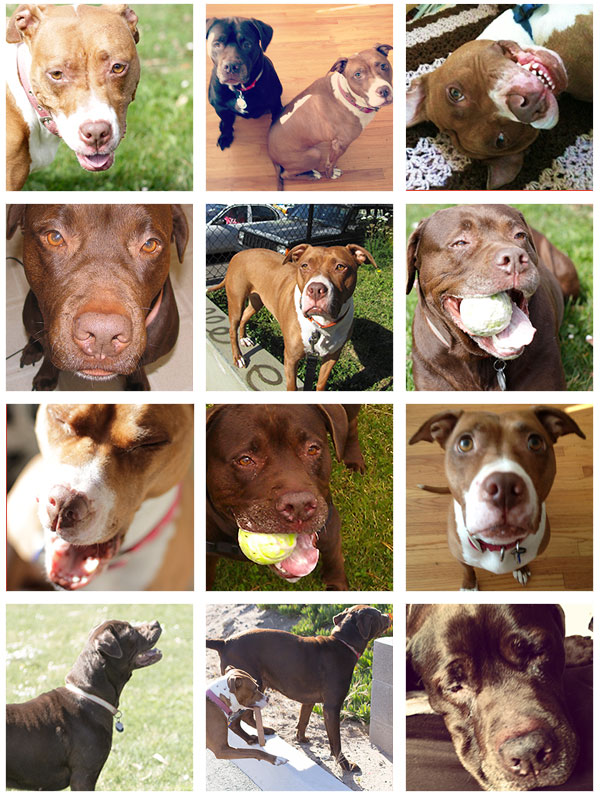 In the beginning of March, my sweet Ruby dog began struggling to climb the stairs. After a week or so of tests and treatment, we received the soul-shaking news that she had cancer of the bladder. Just a day or so later, we heard that we'd gotten a little house on the Russian River in western Sonoma County.
So, we set about preparing to move, all the while, giving Ruby lots of love, meds, and IM fluids.  Our Lola was by Ruby's side every day until the morning that Ruby suddenly couldn't move without whimpering.  That evening, the house call vet arrived, and we held Ruby until her last breath. It's sometimes hard to know the right time for euthanasia, and before the vet came, Ruby perked up for an hour or so. Joshua and I both began to question, but in the end we relied on wisdom and compassion rather than the desire to keep our sweet little girl at our sides.
Lola seemed sadder and slower, but she was 10 and had just lost her friend.  We knew we wanted to adopt a dog before we moved, since we had signed an agreement to move with two dogs. Also, our Lola had never been an only pet.  We went to an adoption drive for Rocket Dog Rescue to ask them to keep eyes peeled for a one to two year old pit bull or pit mix for us. We wanted a female who was extra cuddly, and good with people and other animals. We, in no way, expected to leave with a five-month old hound dog, but that's exactly what happened. Lola and Lucy were completely inseparable, constantly licking and chewing on each other's faces. They played for hours on end, and would then curl up together on just one dog bed rather than be apart.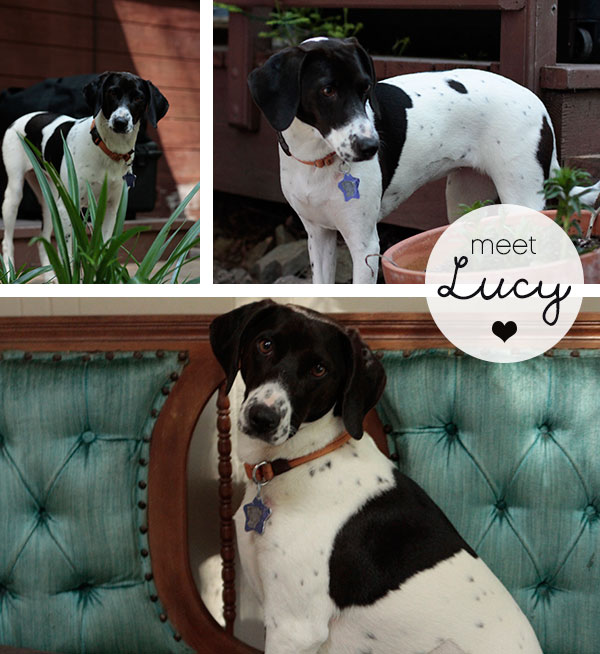 Three weeks later, we moved.  Though the move, itself, was no fun, our new home is ridiculously amazing. Every morning, I wake up and think I might be the luckiest girl in the world. I moved to paradise! My new town is friendly and gentle and full of life.  I walk to the river and watch the ducks and the kids playing in the water.  I sit in my yard and look up at beautiful old redwoods.  I listen to birds singing and squawking and watch them take flight.  I smell the air and marvel at its sweetness.  My life here feels full and beautiful. I feel gratitude in knowing that sadness does not equal unhappiness.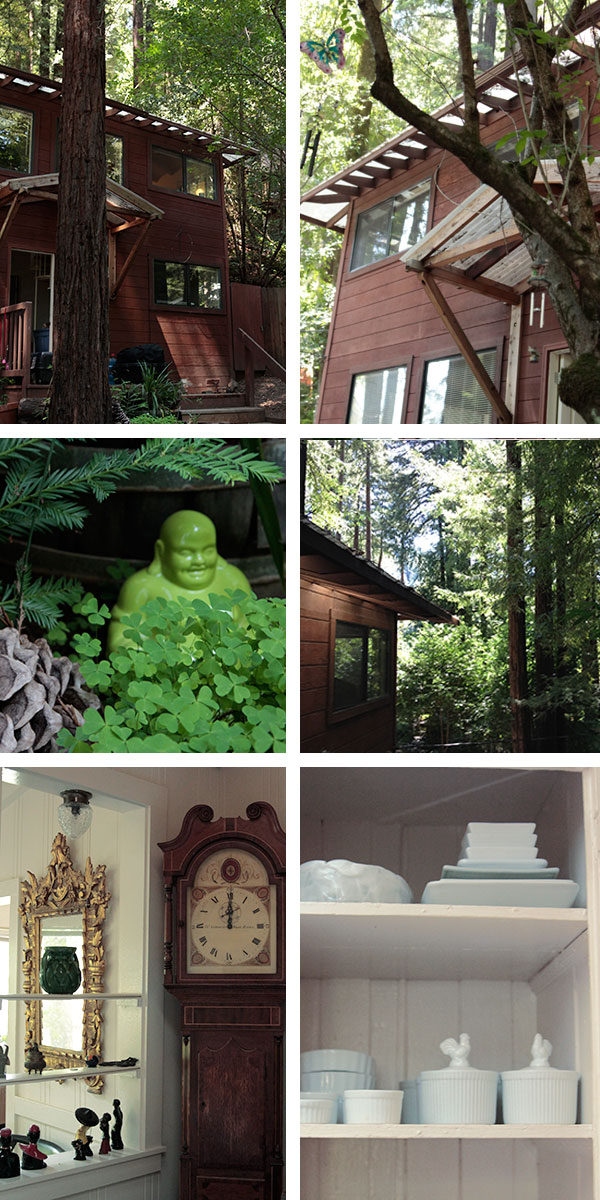 Less than two weeks after the move, I hopped in my car and headed to southern California to spend five days with some of my favorite people.  The days I spent helping Maggy, Pam, and Erika get ready for the Big Traveling Potluck were happy and full. I can't imagine a better way to spend time than in the kitchen (and the barn) with these three amazing women as well as Sharon, Rod and Deb, and Chris.  On Friday night, guests arrived and The Potluck began (more on that in an upcoming post).
When I pulled up to the house on Sunday night, I was happy to see my sister-in-law and her partner had arrived with my absurdly adorable niece. In the midst of my joy, though, I noticed that Lola had lost a LOT of weight in the five or six days I was gone.  She seemed really really tired.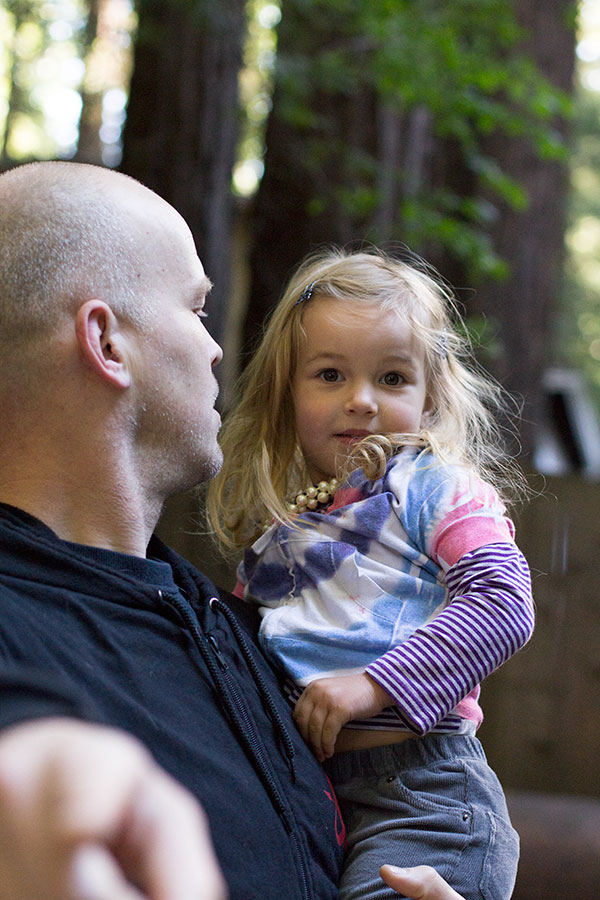 Wednesday morning, my sister-in-law came downstairs to tell us that Lola had died in the night.
I felt as though I'd been hit with a brick, my two dogs gone… in just six weeks time? It seemed unthinkable and unfair.
The feeling only worsened when we went upstairs and found that she had died of internal bleeding from the medication she took for her hip dysplasia.  Processing the sadness and guilt while trying to find someone to take her body, was entirely surreal.  No one could come clean our carpets, no one could come get our Lola, and the shelter didn't open until noon.  In the end, we had to rent a steam cleaner and we had to drive 20 miles down winding roads with our poor dead dog in the back of our car. Country living is truly awesome, and sometimes pretty difficult as well.
So, now, here I am on rainy Sunday, drinking chai by the pot bellied stove. Lucy is at my side, Joshua is in San Francisco working on a film. This is my first real weekend day here in my new home. In the quiet stillness of the early morning, I feel relieved that I have finally been able to write this.  In the back of my head sits the hope that the act of writing it all down, might be the key to slowing this cycle of chaos.
Then, I remember something Anais Nin said,
"In chaos, there is fertility".
So I sit with love, loss, change, sadness, and joy. Traveling through life, we may encounter turbulence, but the bumpy ride need not interrupt the stillness inside.
Wishing you well,
Sabrina, The Tomato Tart