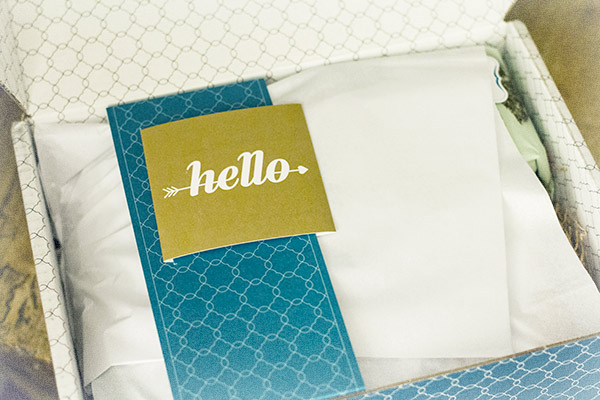 Spending time on pinterest and on food blogs, you may get the impression that we bloggers never buy anything. We'll DIY anything from fruit leather  to hand foraged soda pop  to homemade sous vide machines.
It's true, the homemade bug has bitten me. I make a lot of my condiments, my granola, my horchata, and once I even attempted to rock out some donut-infused vodka. But, I also love trying new foods from the market. You won't catch me buying Easter-hued Oreos, or the latest flavor of Doritos. Instead, you'll find me in the "health food" aisle often slipping into the raw foods section.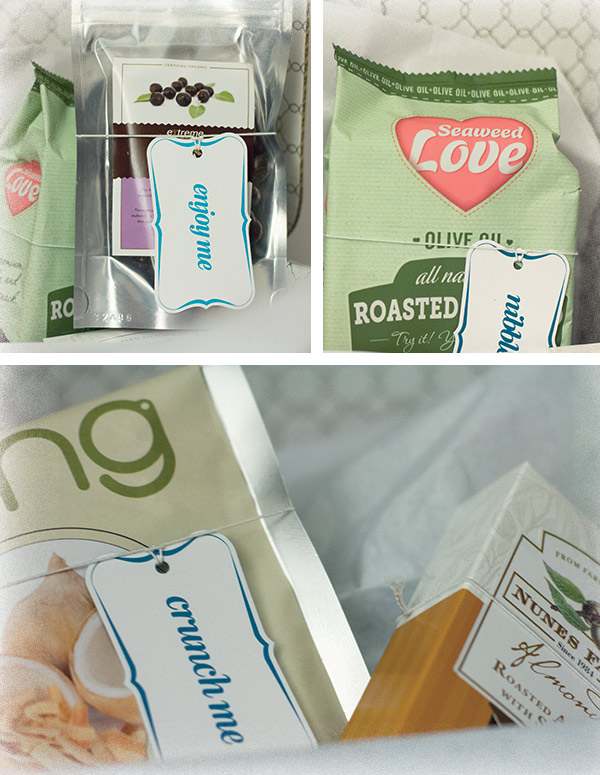 I'll admit to going through ten packages of roasted seaweed in as many days, and I'll stalk a coconut chip like nobody's business. So, when Sesame Gifts suggested partnering up to create a healthy snack box, I jumped.
Sesame is a super cool gifting app for your iphone, and they also have a web store too. What you get in your Sesame box is hand-selected by people like Stephanie Hua of Lick My Spoon and me! The stuff inside is amazing (of course) but half the fun is opening your Sesame box (get it? Open Sesame?) From the second it arrived, my Sesame Healthy Snacks Box was pure joy- the adorable box, the special note, and fun little tags all had me smiling from ear to ear.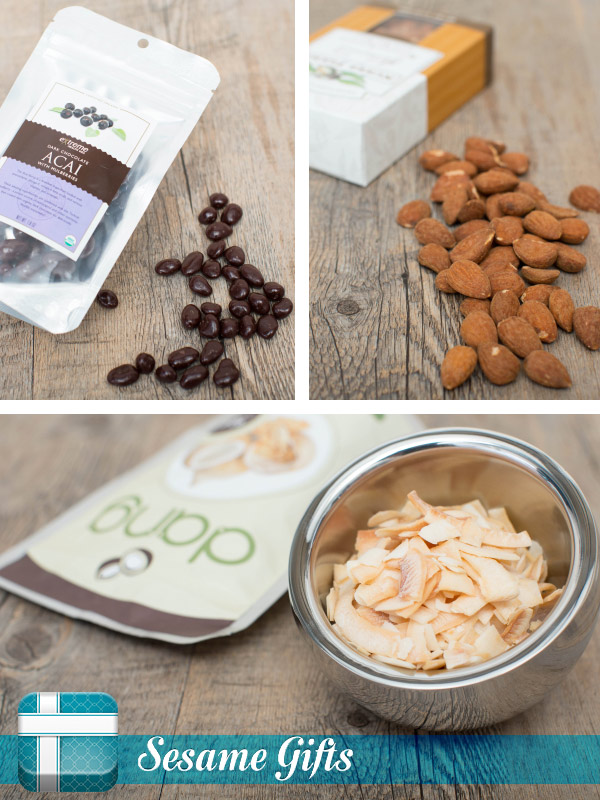 Inside, were some of my favorite gluten-free and vegan snacks- many from right here in San Francisco!
Coconut chips from Dang
Kale chips from Pachamama

Raw chocolate coconut macarons from Pachamama
Roasted seaweed strips from Seaweed Love
Roasted salted almonds from Nunes
Chocolate covered Acai berries
So, one of the perks of creating a box is that I get to share the joy. You have two chances to win
1. $50 gift credit to Sesame
2. A Sesame Healthy Snacks Box
Also, all of my readers can use this code to save $5 off of a Sesame Gift!
(please note, the code only works in the iphone app, not on the web)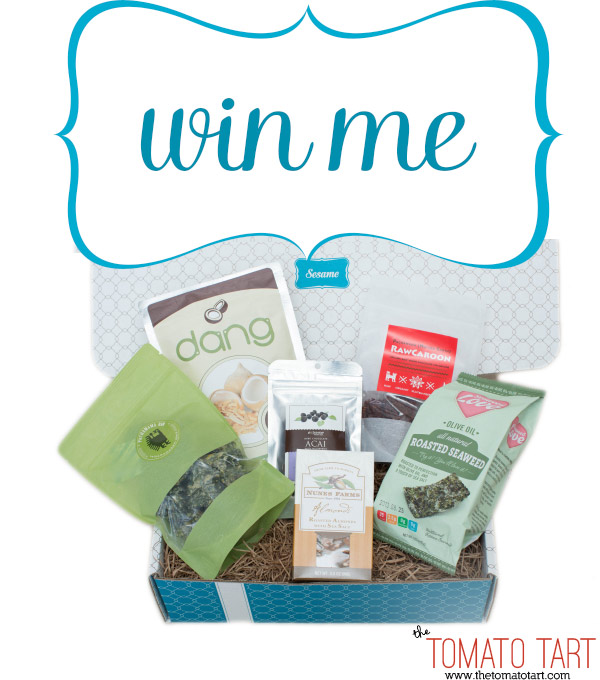 So, enter the giveaway for your chance to win. The contest will run until Tuesday the 5th, and the winners will be announced within 48 hours.
Good Luck and Happy Snacking!